Two posts in one day!
Lucky you!
When I started this, I knew what my "blog strengths" were: my insane hoarder-status wardrobe, my always growing knowledge of what I actually have, and what exists/ existed.
Oh, and sometimes I'm charming, but mostly in real life.
What I didn't think too much about was a matter of logistics. I'm a pretty lone wolf. I work a LOT, I live by myself, and I often go out by myself, because my schedule is so random it's hard to make plans.
So all that's *wonderful* as far as I'm concerned, but when it comes to you know, capturing an outfit.... what to do? Carry around a tripod all the time? If anyone has any suggestions, let me know!
Thus, here is an outfit post taken over the course of a day! Some taken by me, some via tripod, some via friend-I-run-into.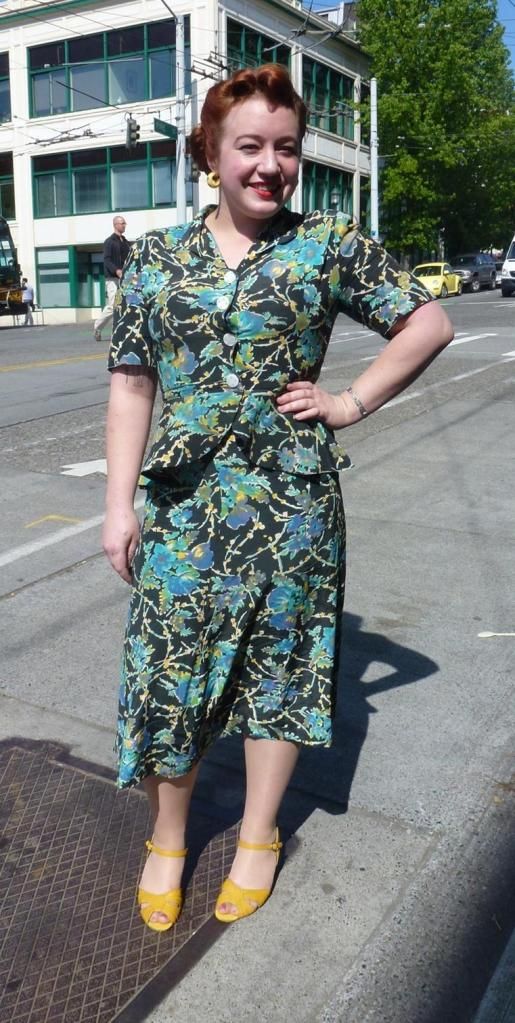 Even as I squint into the sun, I still love this outfit.
Two-piece '40s rayon set, with amazing colors & buttons.
Not to mention, my favorite thing ever: a peplum.
Peplums always make me want to be a nerd, and do this. Plus - bonus round! - they accent waists, while minimizing tummy curves. Something to be said about clothes that were actually made for curves. What a concept!
Love these buttons! Mother of pearl, plus rhinestones? You twisted my arm.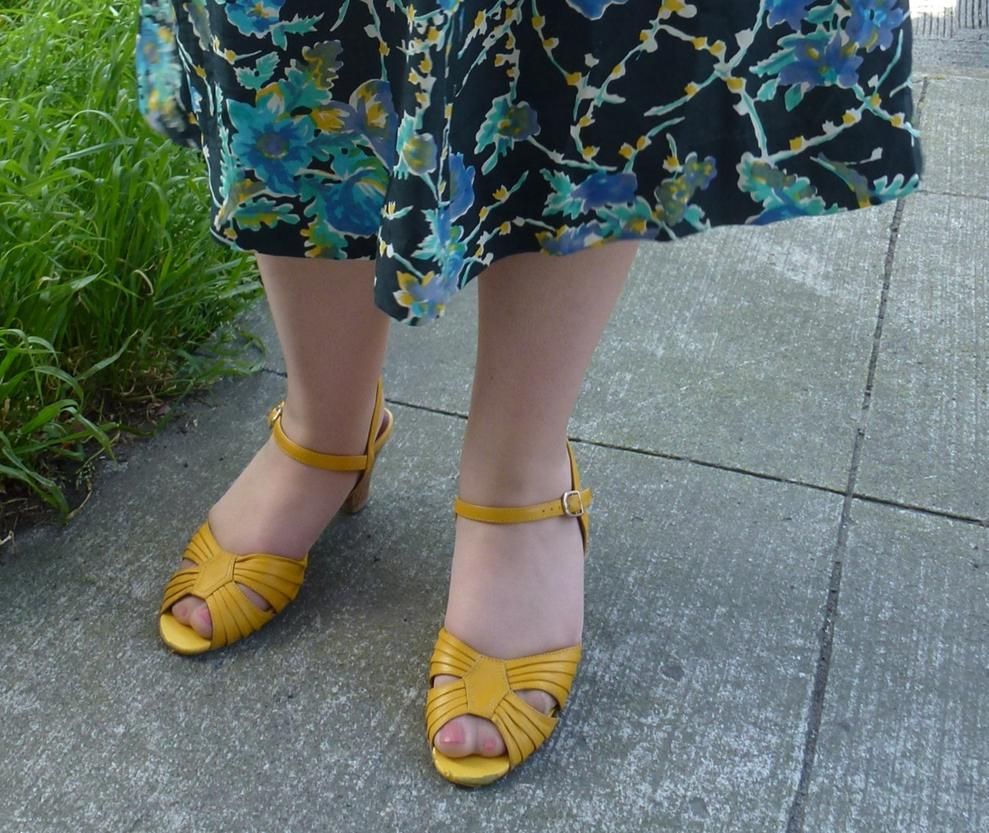 Not vintage, but still love 'em.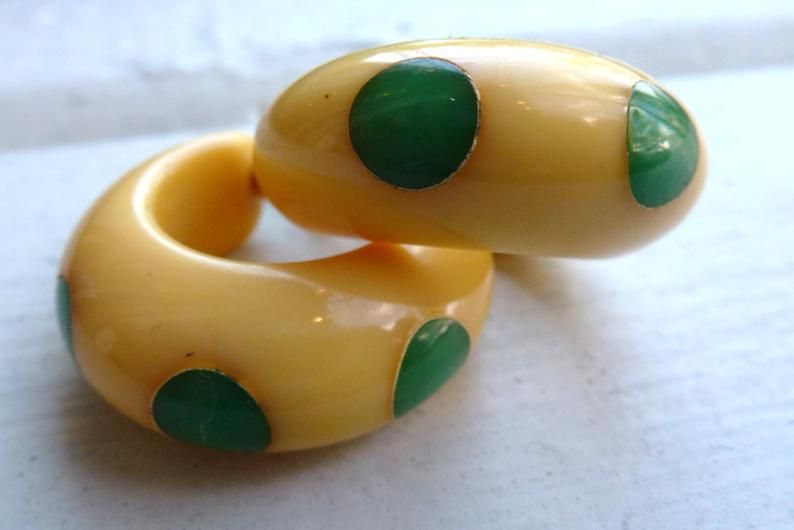 New (to me) bakelite earrings. Love, love, love! The clips are a bit loose, so I'm never allowed to wear them when I go out at night, or sad events will occur.
Bakelite loss is the worst kind of first-world-problem.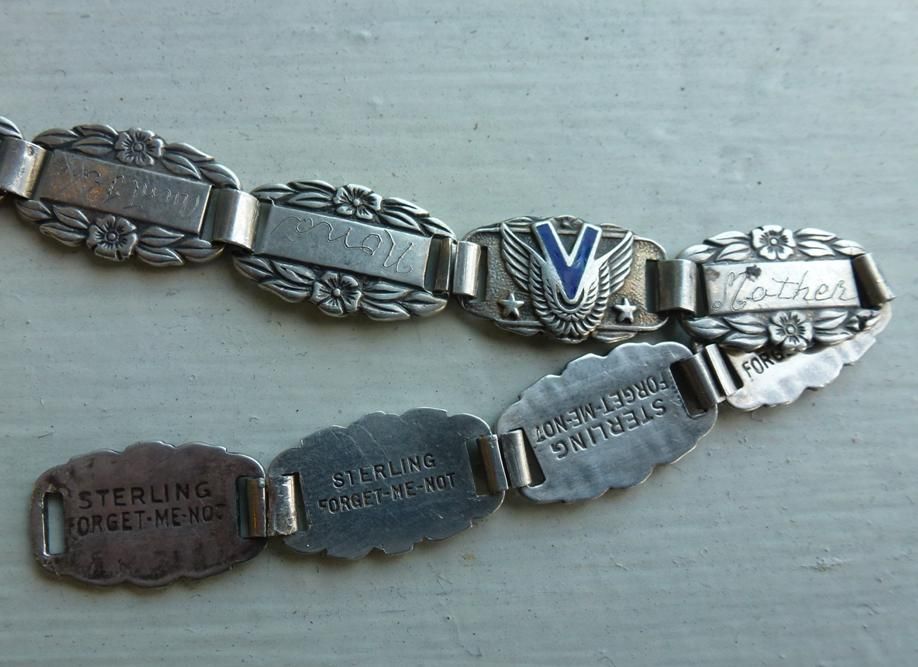 Extra amazing sterling bracelet.
A 1930s friendship bracelet - the clasp is dated May 30, 1934.
Etched in each charm is a name of a friend. This one was obviously owned by a child - First, I had to add an extra link to make it fit a grown up wrist. Second, all the names are family members. No one that is not a child is adding "Aunt Irene" and "Grandma" to her friendship bracelet... Just sayin'.
Then, during the War, someone added a new link! V for Victory! FTW!
One of a kind, in the best mish-mash sort of way.
Last but not least, a picture that underlines why I love this color palatte - it makes my eyes look fantastically blue! Yay!
1940s skirt suit set: Ray's Ragtime
1940s bakelite earrings: No Parking
1930s - 40s friendship bracelet: Rhinestone Rosie
Shoes: by Jeffrey Campbell, from Edie's
But really guys, besides having people follow me around all day, suggestions for picture taking would be lovely <3