Why hello, internet! First off, let me introduce myself - my name is Sara, I live in Seattle WA, and I have a problem. Luckily, it's a fun problem to have -an addiction to all the pretty things of the past. Terrible, right? So instead of harassing my friends all the time with omglookatthisomg, I'm going to share with you all!
As a gal who lives in possibly the gloomiest place on earth, I end up wearing a lot of black. It's just easy to do! But I've been forcing myself lately to embrace the sunnier shades of life. Not that I've been following it, but my Summer shopping rule involves: sheer fabrics, layers, color, flowers, and bias cut. I swooned when i saw this dress, because it met all of my requirements! Plus, I adore poppies.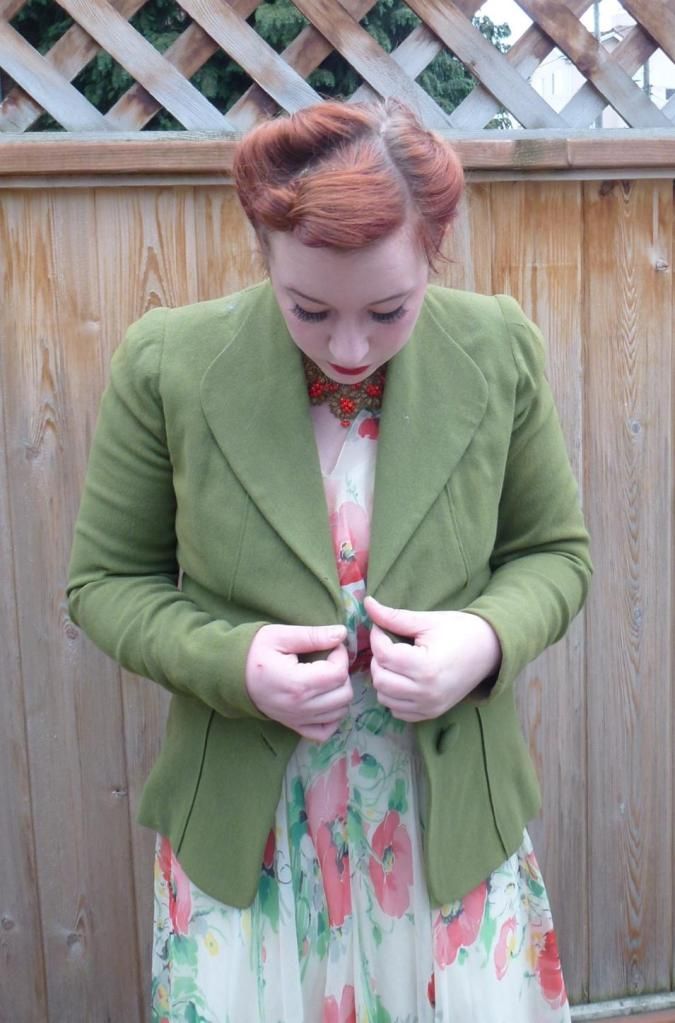 So flowey & drapey, it makes me want to twirl around forever!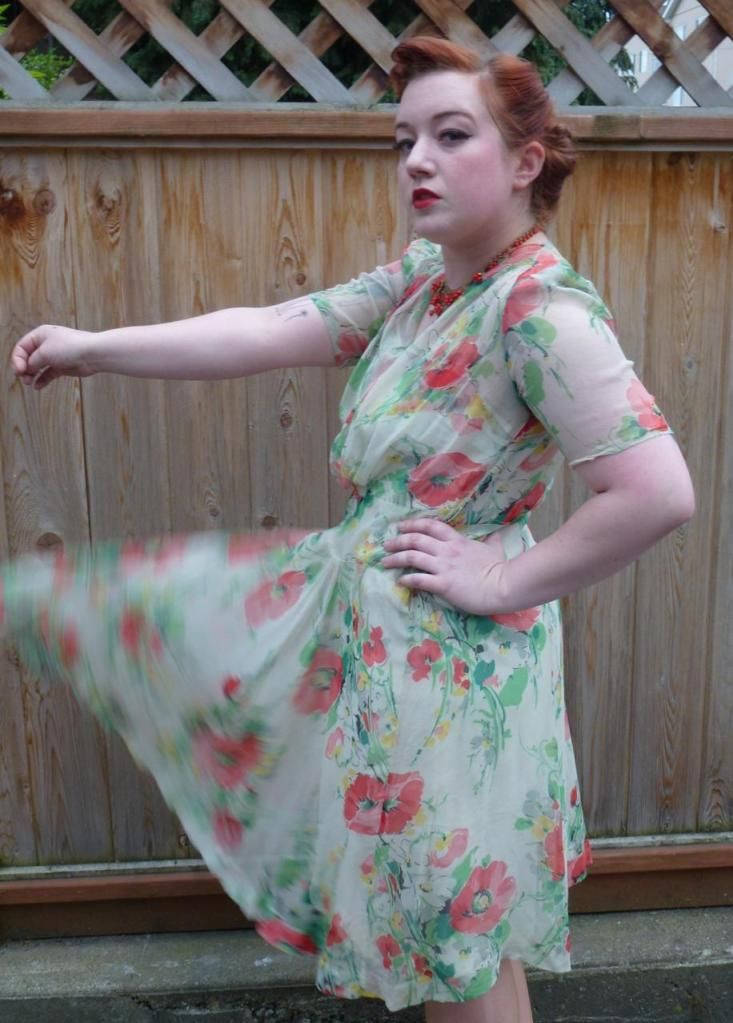 Unfortunately, my favorite detail of this dress's construction is also what may kill it in the end. There's a stiff section of horsehair at the top of the shoulders, to give it that perfect late '30s peak.... let's just say the horsehair and the silk are not friends.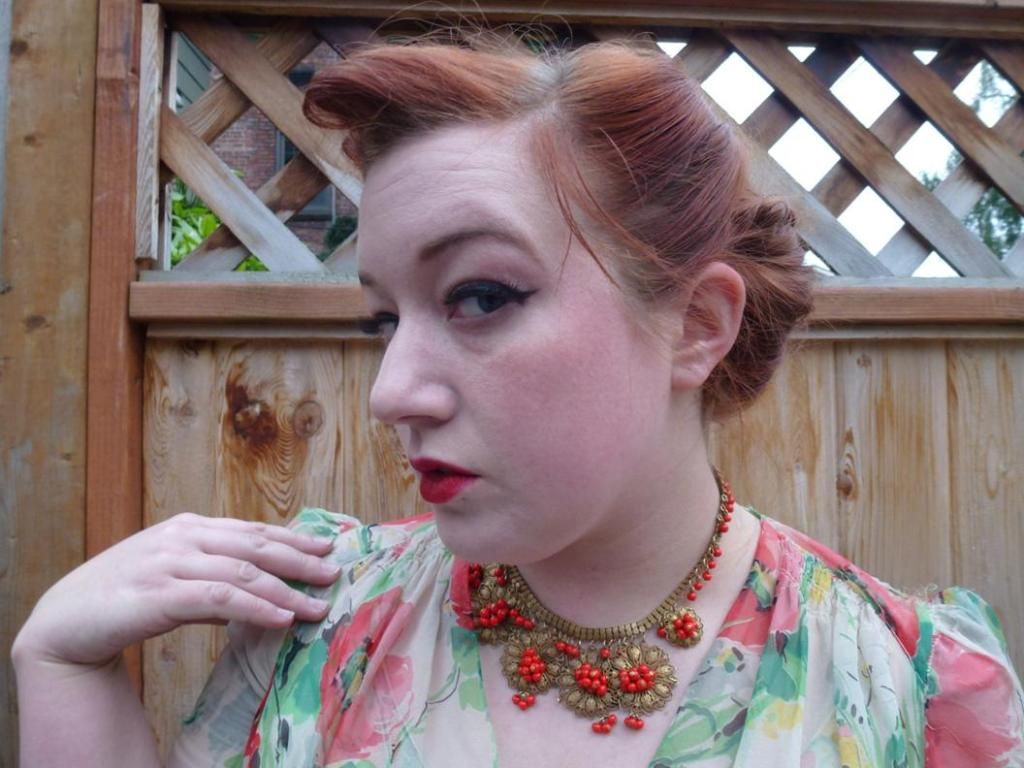 The necklace is a favorite, I guarantee you will see it again. LOVE this color of glass - Czech red. Slightly orange, slightly red, slightly neon. Always looks amazing against old brass. I'd bet money on this being an unsigned Miriam Haskell piece.
Miriam Haskell, especially her early work, just knocks my socks off every time. She'll be another post, I promise. Look at that brass filigree! And all the hand wired beads! Omg!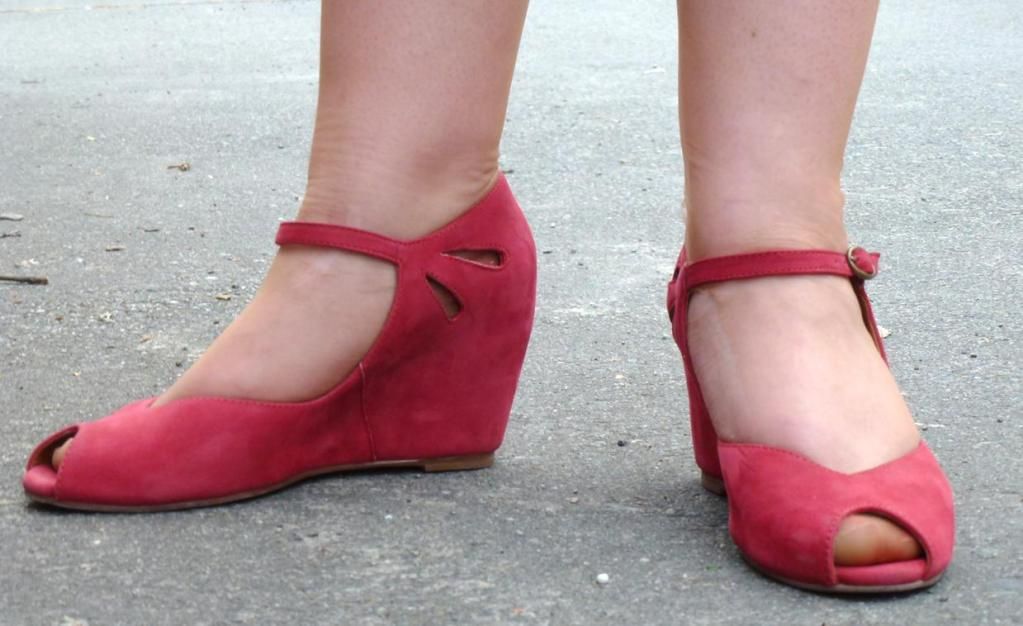 Obviously not vintage, but me and Jeffrey Campbell seem to get along. Ignore the runs in my stockings, they are pretty much always there. I've basically given up on having nice stockings - choosing my battles.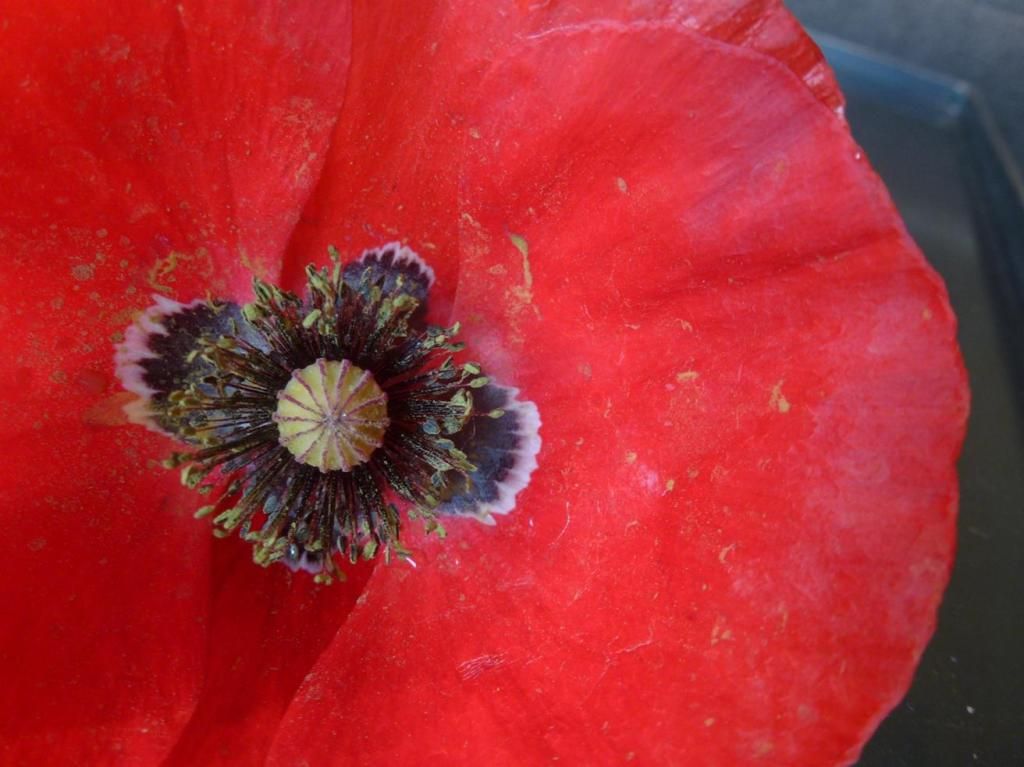 Of course, someone gave me a poppy today, two days too late. Dangit!
Dress -
Le Frock
Necklace - estate sale
Blazer -
Red Light
(it came with a matching dress!)
Shoes - by Jeffrey Campbell, from
Edie's