It's Pride weekend here in Seattle!
Needless to say, there are events galore, and so far it's been a fabulous weekend.
...And it's only Saturday afternoon.
Last night, my bombshell friend Courtney & I went to
Hey Tranny, it's Tranny
, a benefit for the Gay City Health Project. Of course, it was put on by the nightlife explosion of wonderful that is
Nark Magazine.
Tickets were pricey (by my standards).... but we totally scored and got free tickets to this sold out event.
The universe was looking out for us!
Oh, and nbd or anything,
Sharon Needles
was headlining. She was absolutely sickening, if you will.
So I gothed it up, in honor of the high witch of macabre dragdom.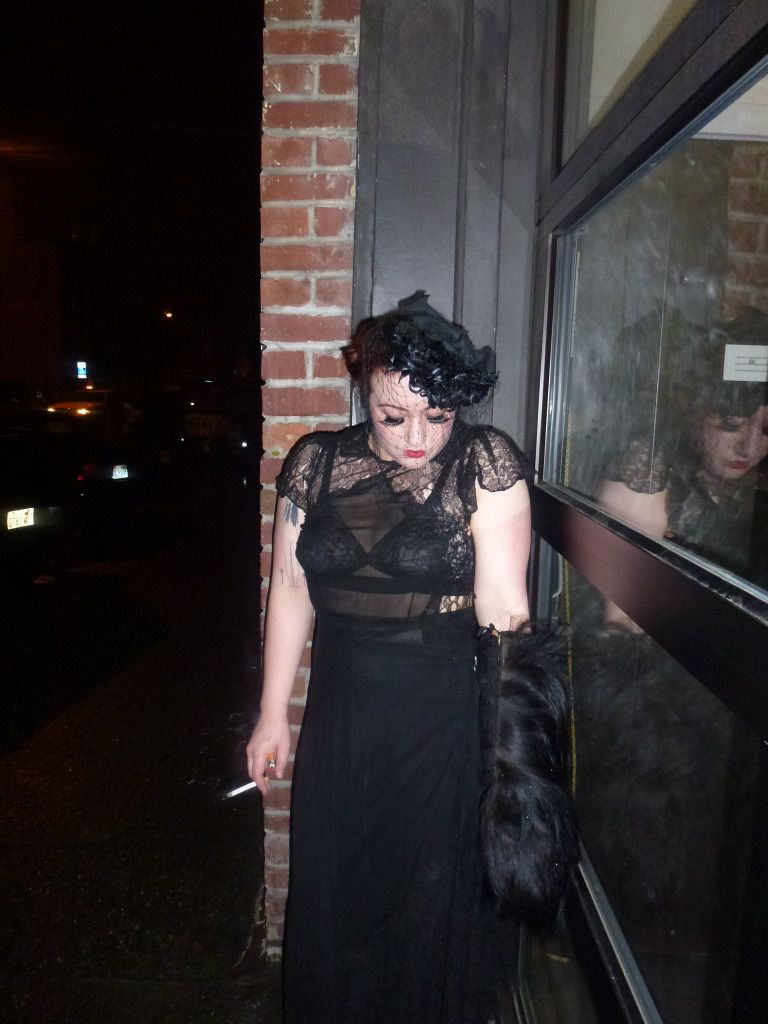 Lace, silk, feathers, monkey fur, veiling....
And Courtney looked killer.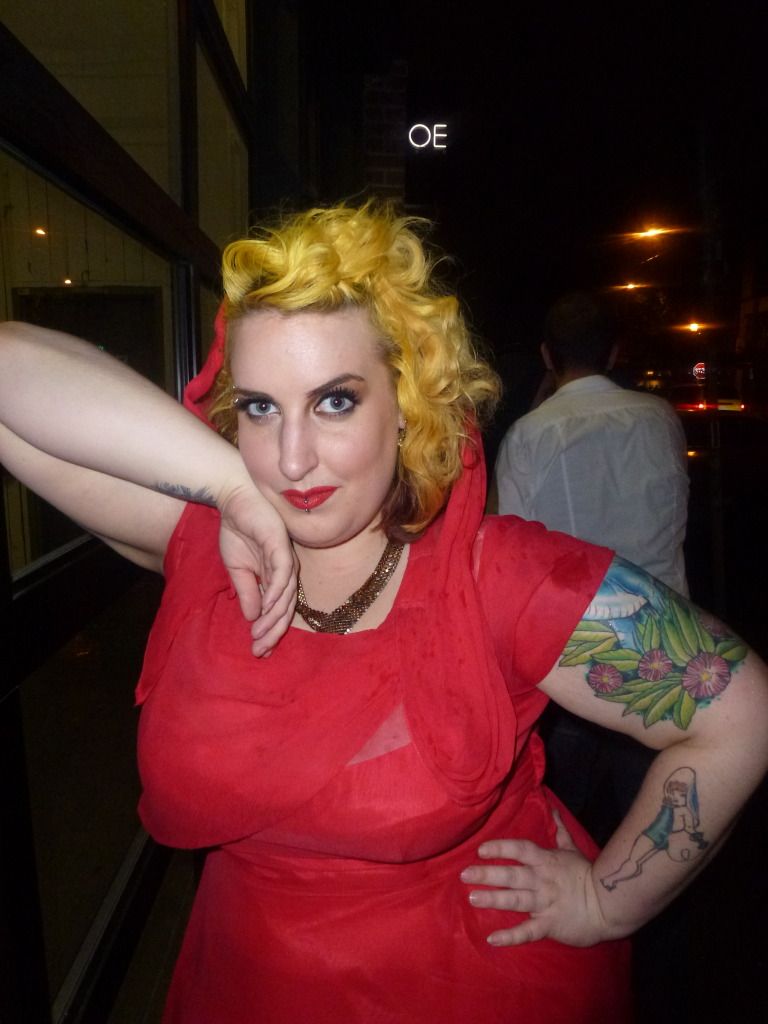 While her dress is a late '50s silk chiffon, the hooded aspect gave off an intense '40s Hedy Lamarr vibe...
right?
I didn't take many pictures, we were too busy dancing & gawking at how great everyone looked.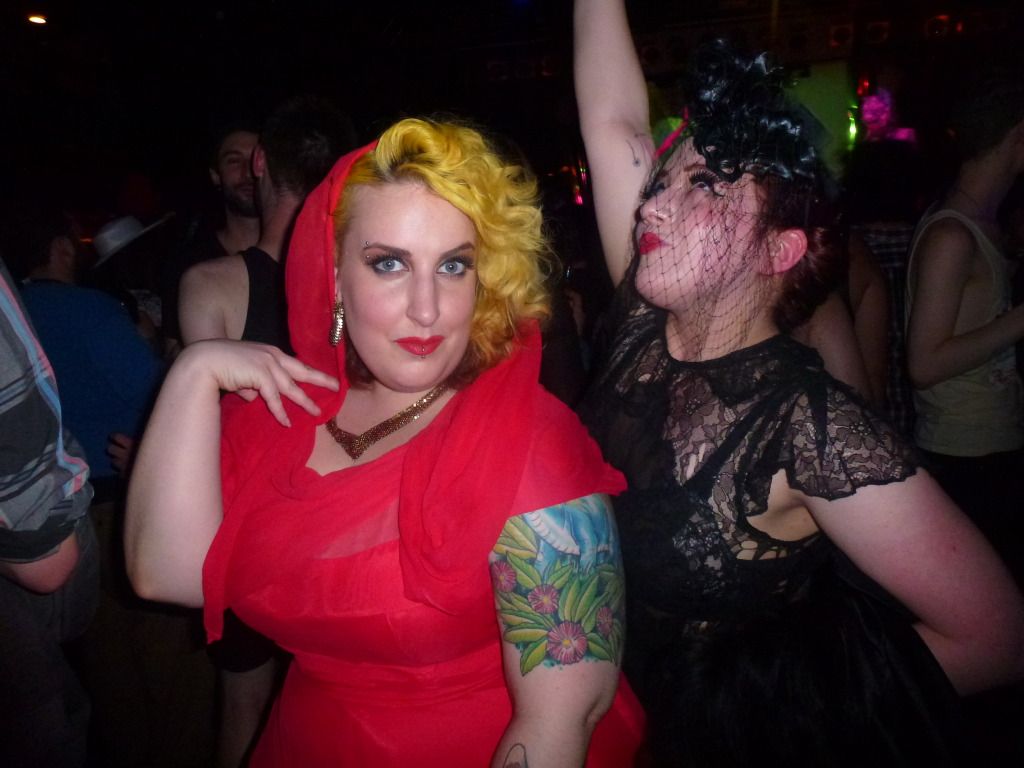 And LOOK at my friend Faith's 1940s butterfly kimono. I can't even...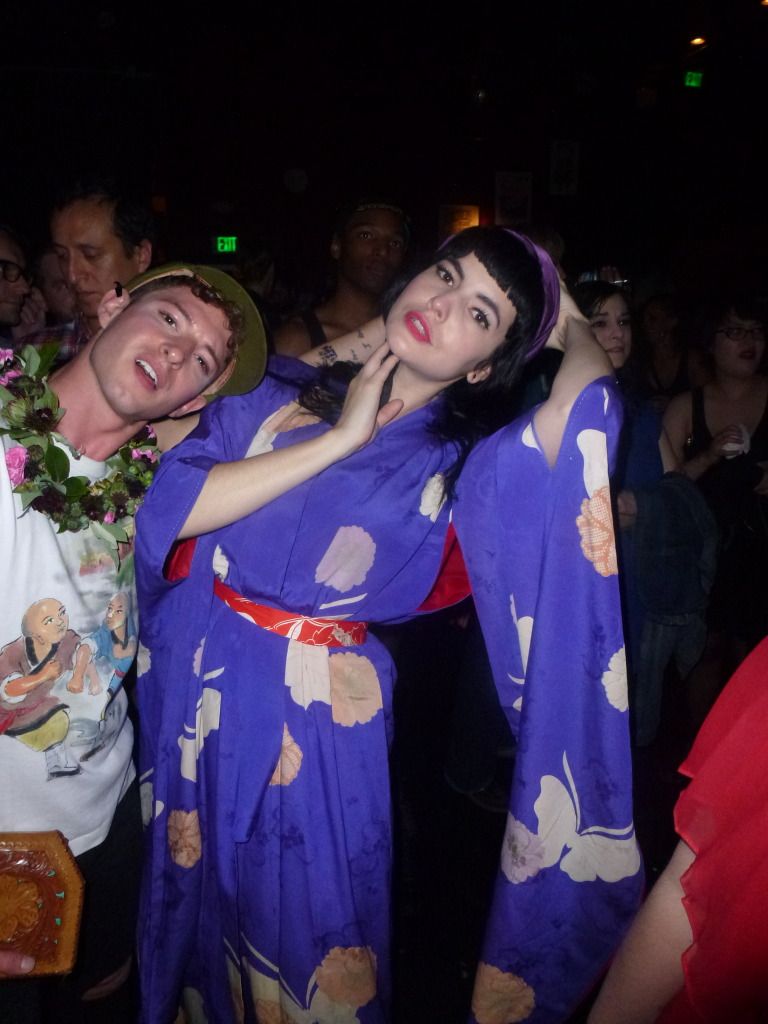 Yowza!
Also... Sharon Needles drives a hearse. No joke.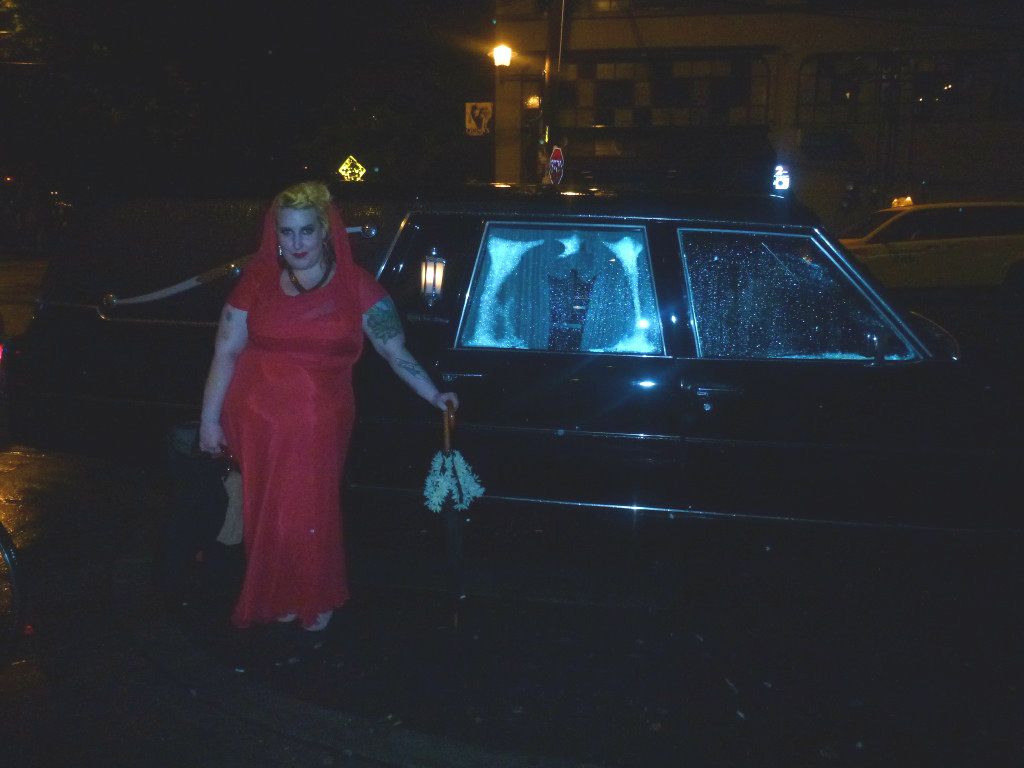 Shut the front door!
So that was my night, looking forward to more dancing tonight!
1930s lace & silk gown (nightgown?): Red Light
1930s-40s monkey fur muff: Red Light
1930s-40s hat: Ray's Ragtime