It's officially Summer in Seattle!
What does this mean?
It means it's cloudy, and crazy muggy.
And, my umbrella definitely had to come out with me last night.
But!
It's perfect weather to throw on a fur stole & be good to go.
Luckily, I got these furry friends recently.
Total DIY job, someone literally took 6 minks and haphazardly tacked them together.
But I loooove them, so who cares?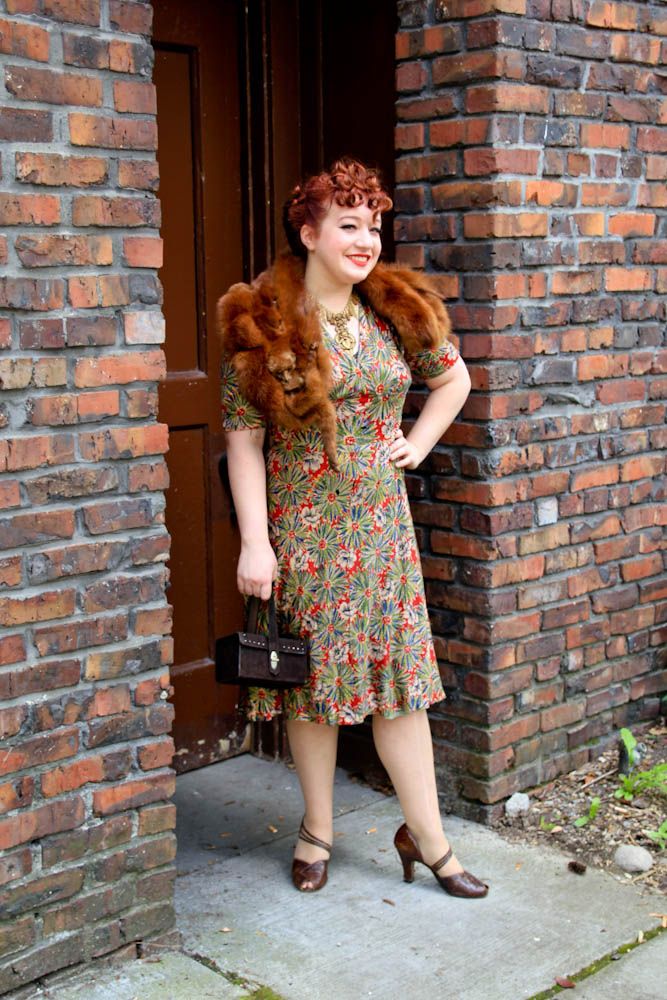 So, so bizarre.
But the perfect size! It can be worn either as a stole, or as a giant collar over a coat.
This is probably my favorite rayon jersey '40s dress.
It's basically riddled with holes.... the curse of rayon jersey!.... but the print.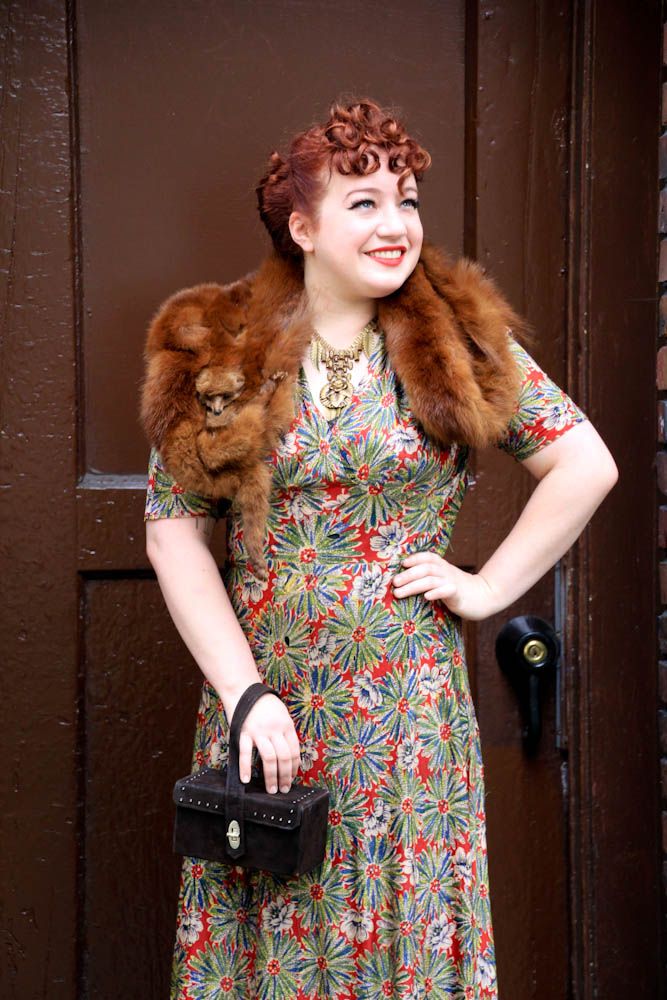 Paired with a studded suede '40s box purse, snake skin '40s heels & an incredible '30s brass necklace.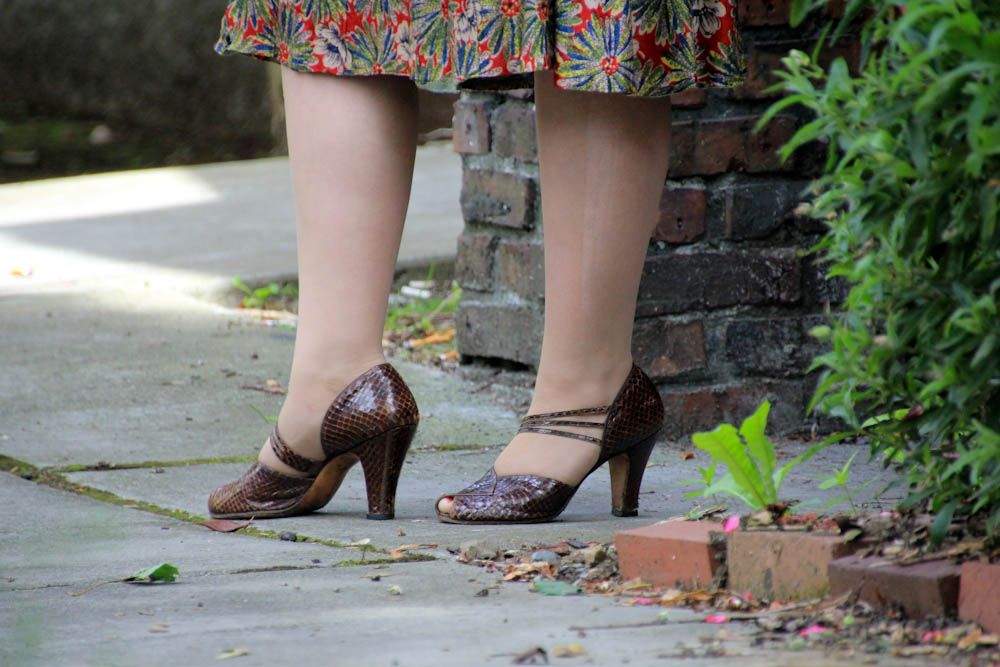 It's an educated guess, but I think the shoes are cobra.
If so, I need more cobras in my life, because the diamond pattern of the scales is phenomenal, and the skin seems a lot tougher than other kinds of snake.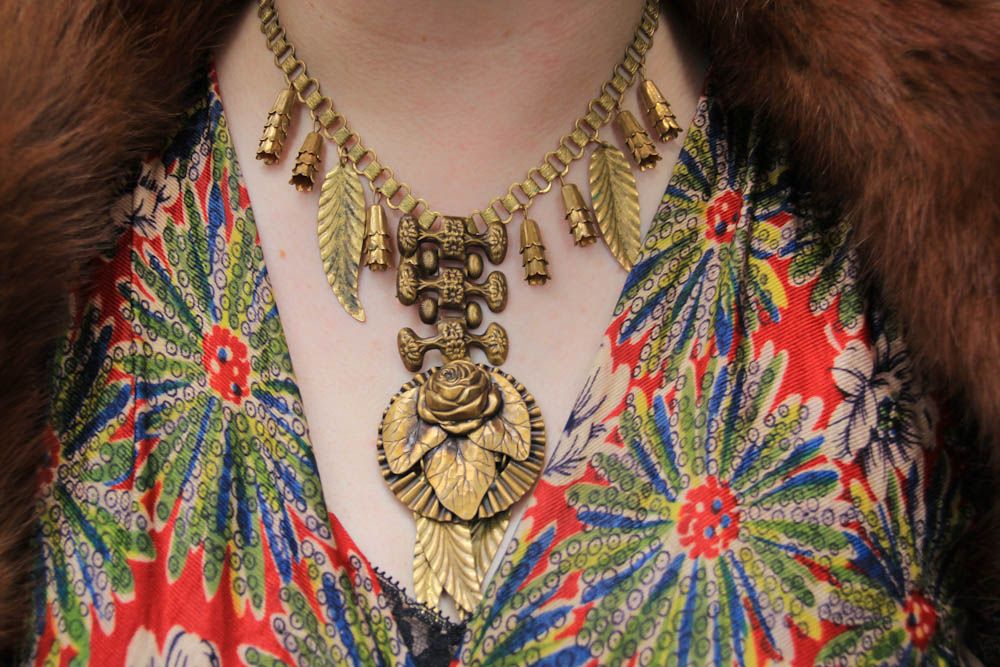 I'm a sucker for '30s brass jewelry, something about the tone, something about the way it jangles.
This is hands down my favorite brass piece.
The first time I saw it, I got a bit dizzy.
Sorry there's no close up on the purse, but speaking of studded suede '40s accessories....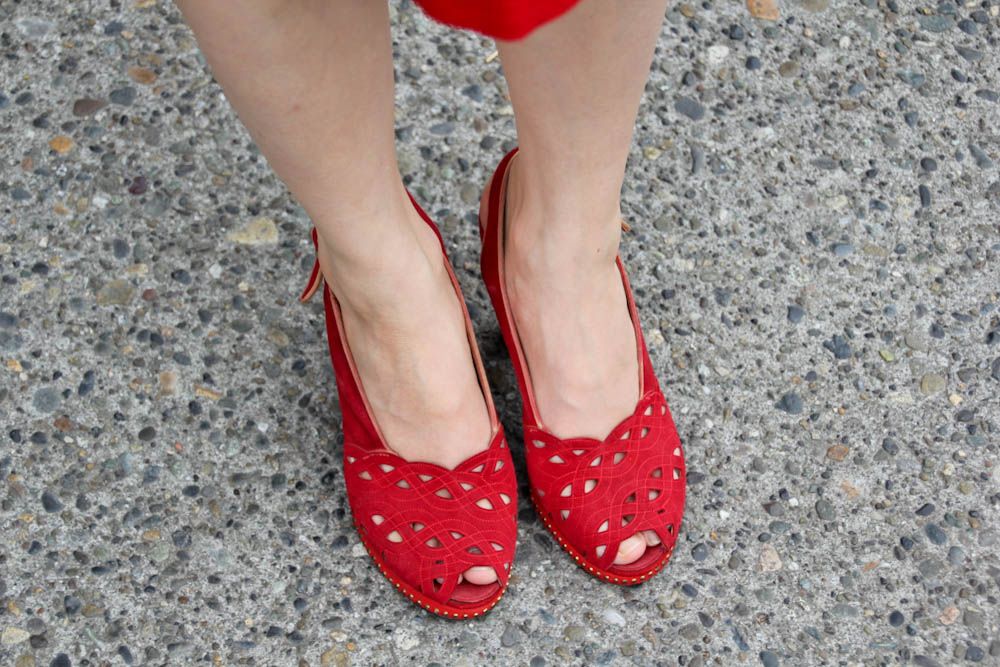 These were the shoes Irene was wearing yesterday.
(!!!!!)
I want a pair so bad, it hurts.
They are in immaculate condition.
Of course, size 6!
I could cut off my toes, then maybe I could be a 6... Although I do own 28 pairs of peep toes, so maybe that wouldn't work out.
...28 pairs of peep toes? Really, Sara?
Yeah, I counted.
*facepalm*
1940s cobra heels: Red Light
Mink mishmash: Red Light