As I previously mentioned, I headed down to Portland this week, and took a much-needed mini vacation!
Got to spend a bit of time with my wonderful mom, as well as meet up with some fabulous vintage loving ladies!
Wednesday, I met Solanah of
Vixen Vintage
, Janey of
Atomic Redhead
, and Cassandra of
Dear John Vintage
. While I absolutely adored our lunch, I failed to get any pics of the restaurant, as I was too distracted chatting... and staring at Solanah's dress, and Cass' accessories... oops!
After lunch, we went next door to the Ace Hotel & got giggly cramming 4 people into a photobooth.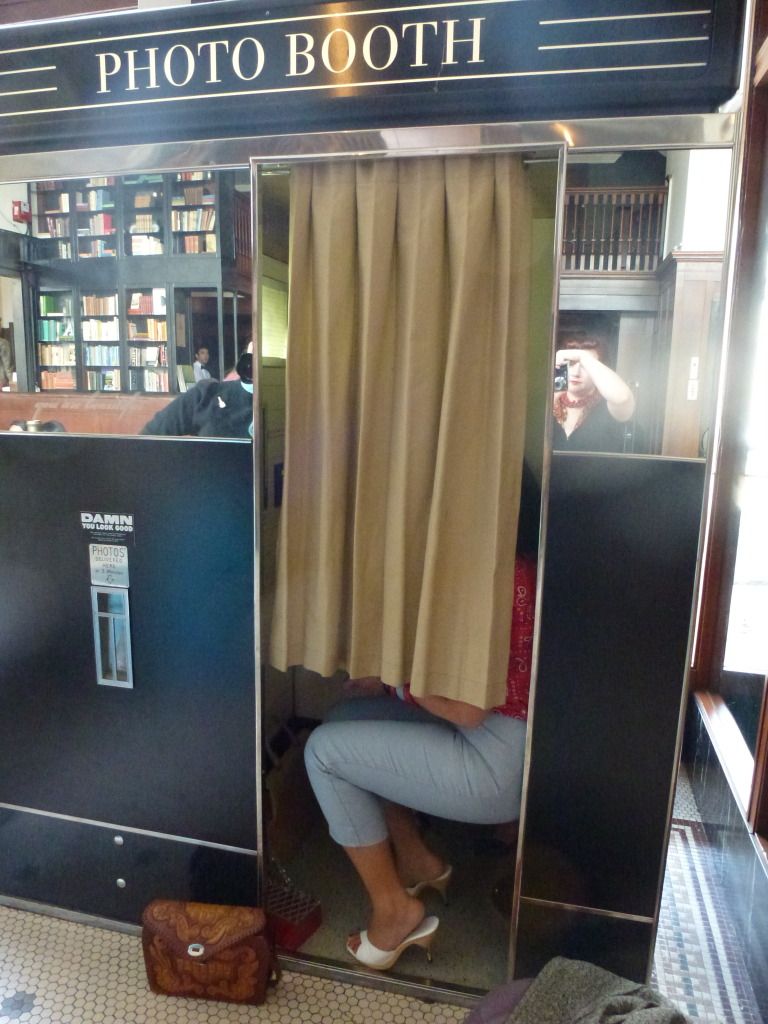 It's great going out together, because while we are all vintage obsessed, we tend to rock different eras & looks... love it!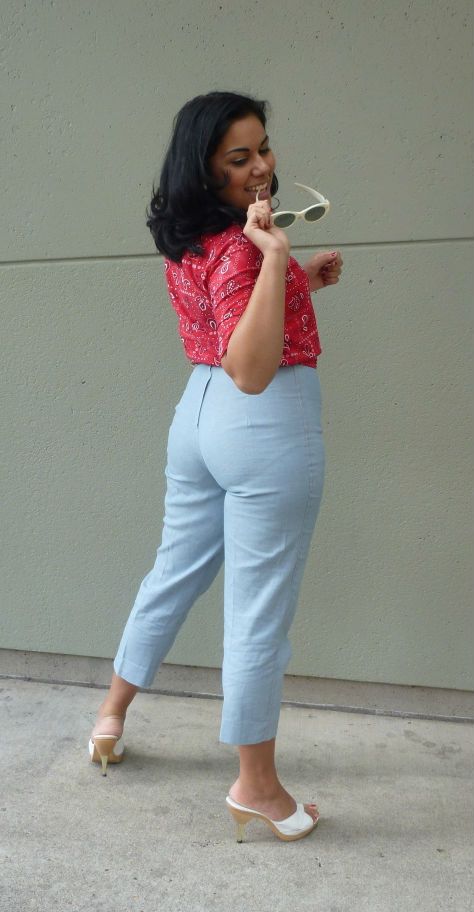 I drooled over this dress all day, and never asked about it because I just assumed it was '40s... turns out, she made it from a '40s sewing pattern, and a '90s skirt! What?! Even the print is soooo spot on!
A+++!!!!
I sincerely envy those sewing skills. I certainly lack the focus (and time) to ever finish a project from scratch. I can barely fend off my always rotating mending pile.
My outfit for the day?
One of my favorites! A 1940s rayon jumpsuit with a hood! It's like... a
siren suit
, meets Madeleine Vionnet's
Culotte Dress
. Half casual, half a full gown, 110%
AMAZING
.
Every time I see it, my brain explodes again, even though it is mine.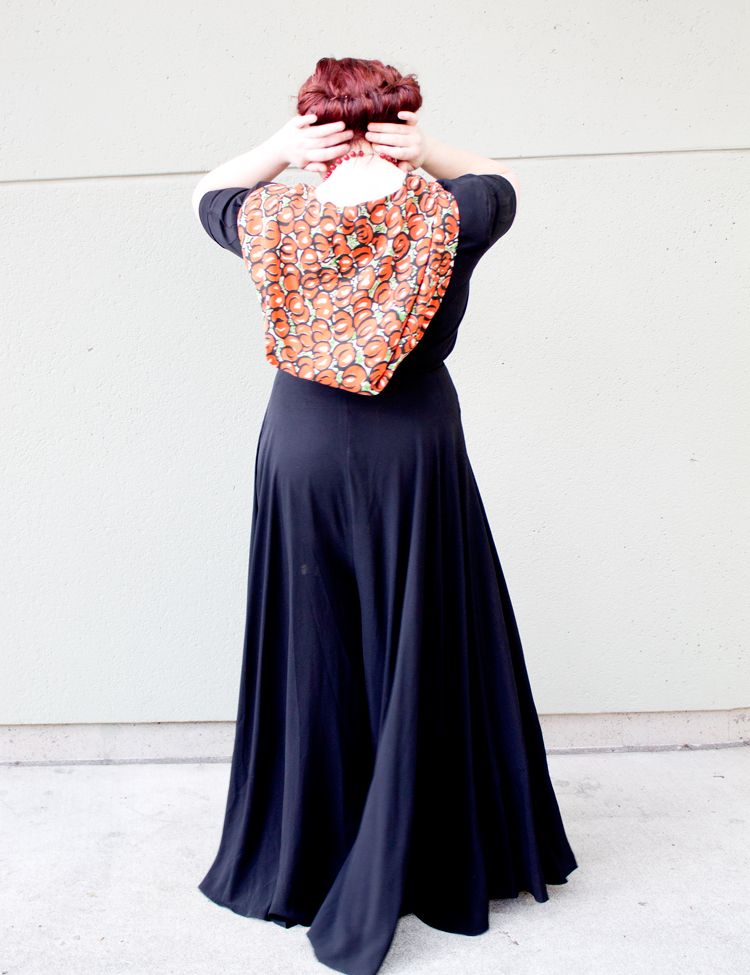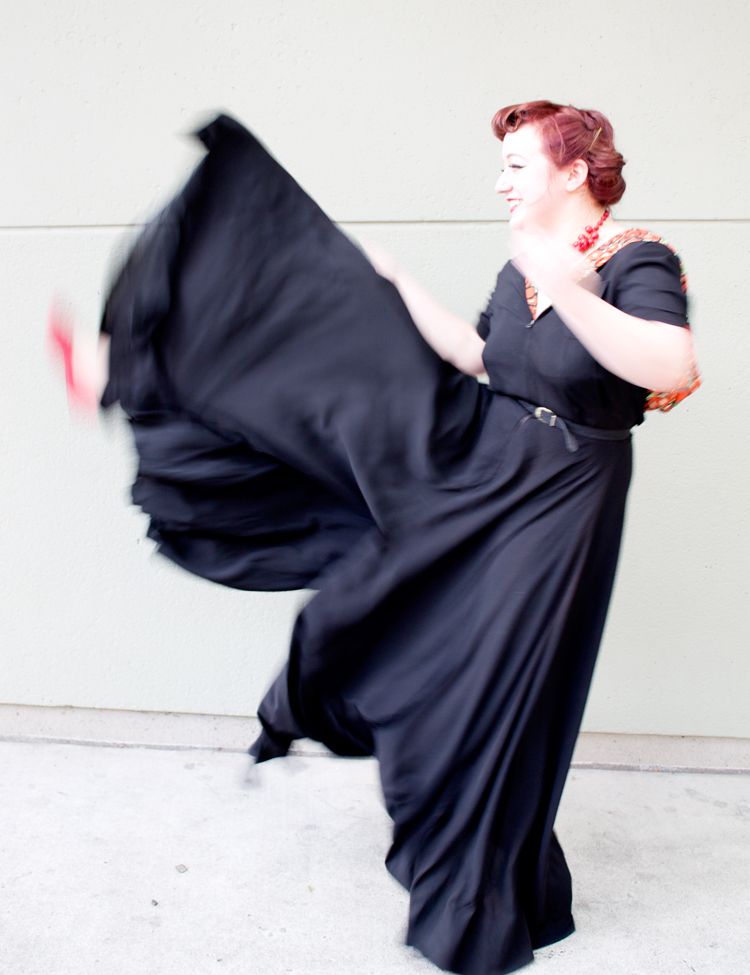 I paired it with one of my favorite celluloid chain necklaces - cherry overload!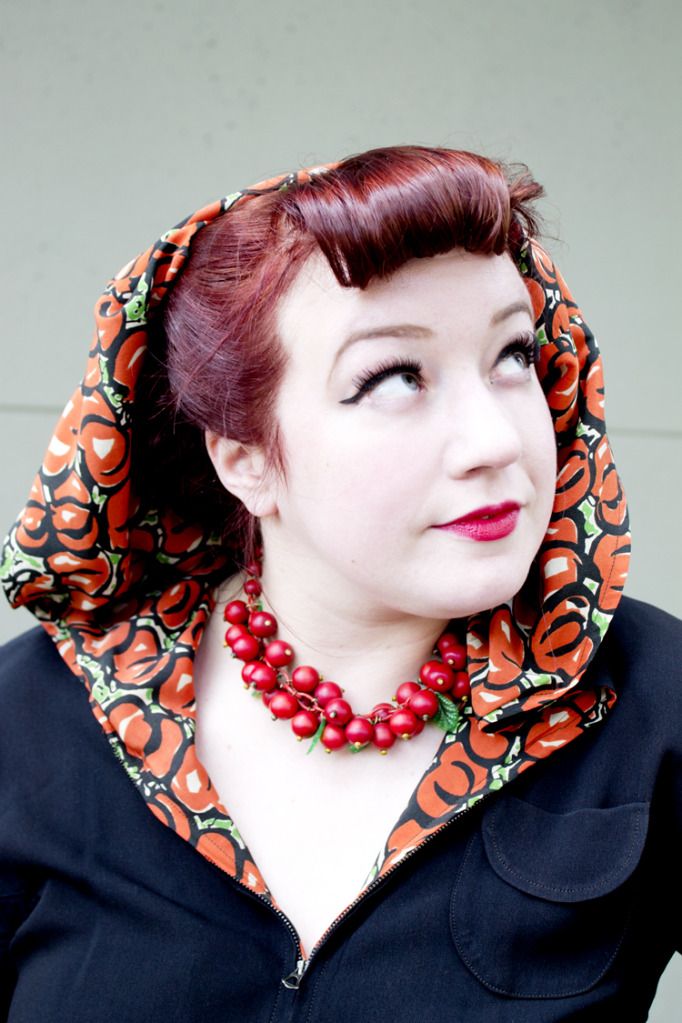 Hell yeah.
I have a ton more to post about Portland, including a mass sneak peek of shopping finds.... seriously, there is a Lilly Dache '40s straw sunhat that makes my toes curl. I can't wait to show it off!
But that will have to wait for tomorrow!
In sad news, I got home after driving 3 hours, only to pass a local vintage place and see a memorial shrine to one of my favorite store cats, Petunia. I guess she passed on Tuesday :(
She was always a pleasure to visit, and took adorable naps in the window at all hours.
Sad.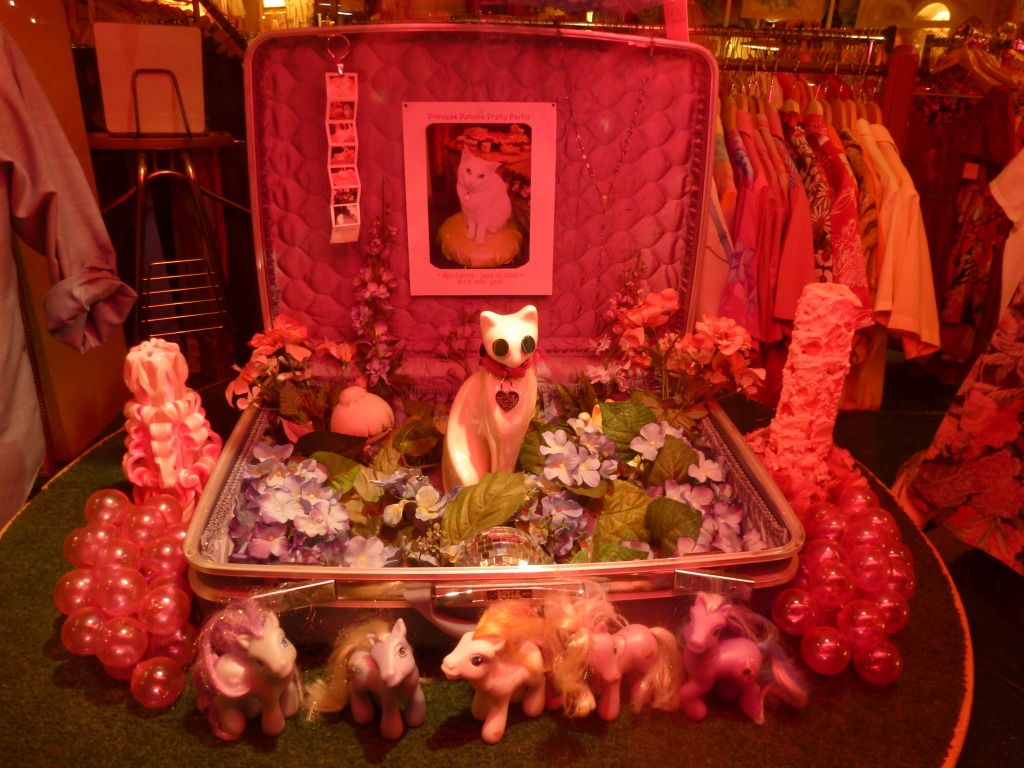 Thanks to Solanah for letting me steal the pics of me, and the pic of her. I'm just getting the hang of this whole blog thing, and kind of failing. You're *the best*!
Shoes: Edie's
Necklace: Rhinestone Rosie
1940s jumpsuit:
Mae Vintage Inc
- Seriously, check out this shop, it's one of my favs on etsy. Not only is it beautifully curated and very fairly priced, but the owner is a total sweetheart. Smitten!