What a fantastic day!
Today I met with my friend Irene (of
Heirloom Attire
), and had a productively nerdy afternoon. We perused old magazines & graphics, as well as rifled through my closet (aka clothes-bomb bedroom of vintage). I had the pleasure of unloading some "too as is to sell" but too small for me 30s & 40s pieces on her, and then she snapped some pictures for an outfit post.
I think the best part was giving some unsellable lovelies to another vintage loving gal who wants to work with them. I absolutely HATE having pieces that don't fit me, but whose age shows. What to do with them? I sure as heck won't donate them, so they just sit there. Adding to the pile, forever & always.
Anyhow...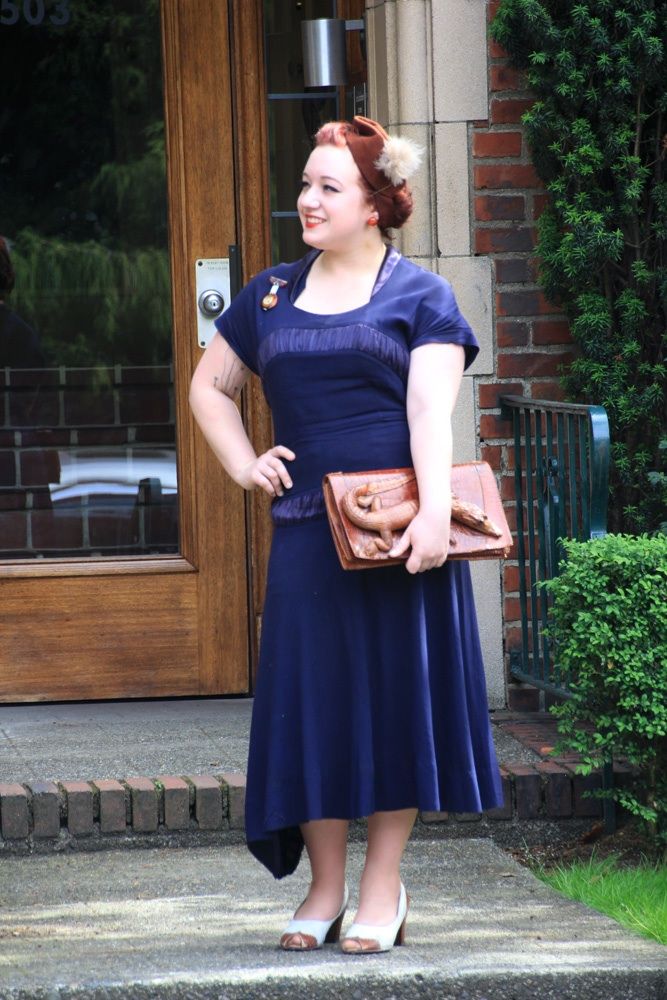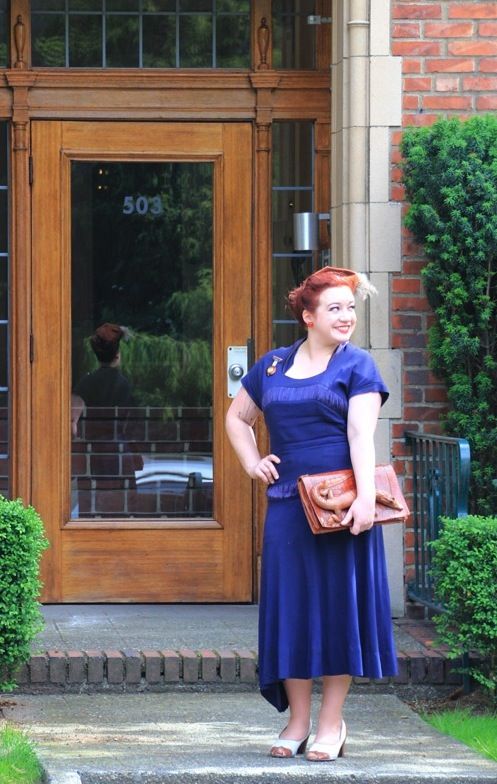 Today I went with a simple late 1940s navy blue rayon dress, with golden brown accessories. Sometimes the simplest, cheapest '40s dresses are the best, because it makes accessorizing a snap.
I caught my hem on my heel as we were rummaging through jewelry. I would feel embarrassed, but I think all vintage wearing gals know how this goes - it may be a hem, it may be an armpit hole, it may be a stocking run.... it happens to us all, constantly. As the girl who ends up fixing all my vintage friends' wardrobe boo-boos (boo-hoos?), I know I'm not the only one.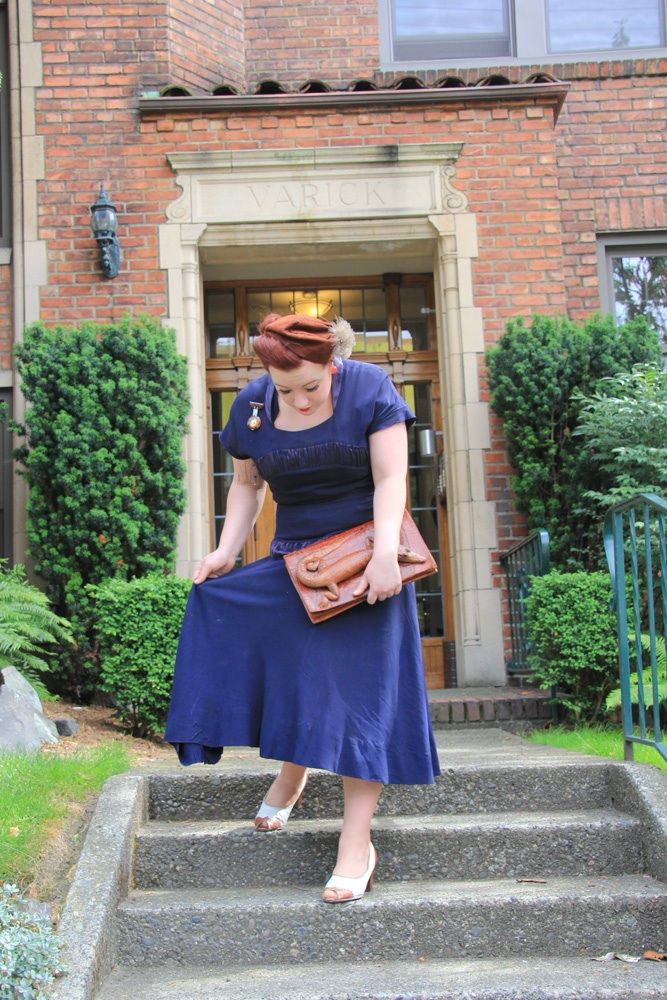 Realizing my hem is down...
What. Ever.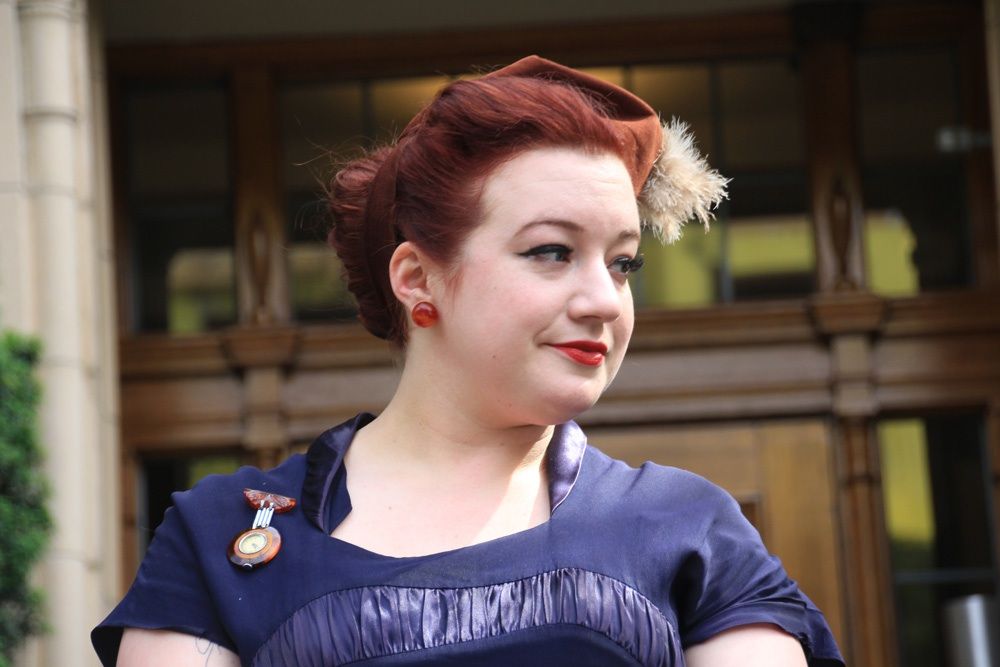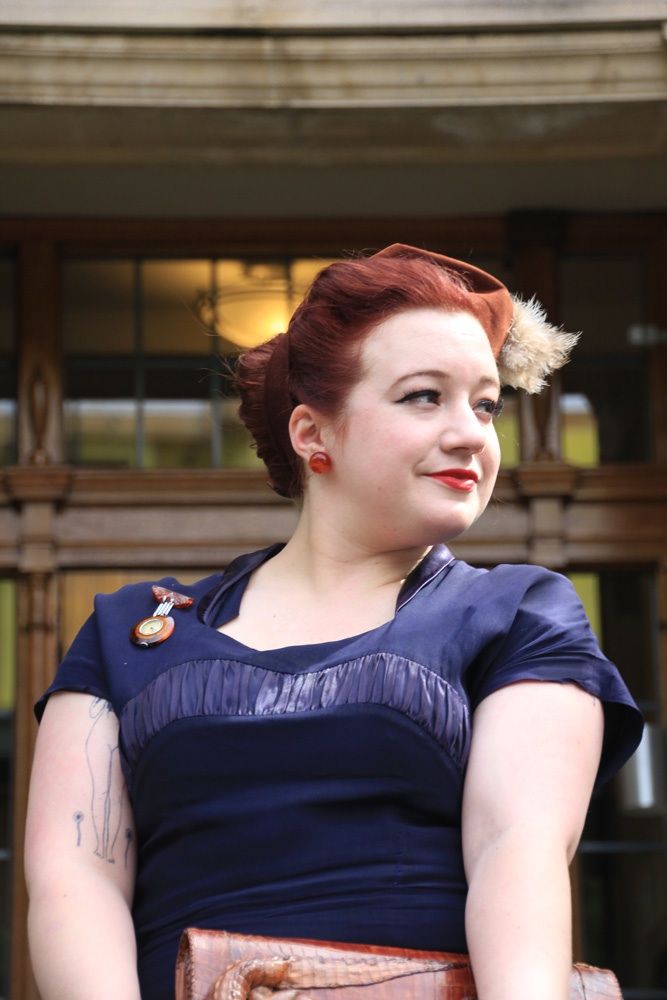 Adore this 1940s hat.
It's SUEDE. Really?! Suede & feathers, and a snood strap that ties? Ummm, yeah!
Rootbeer bakelite earrings were a lovely Goodwill surprise.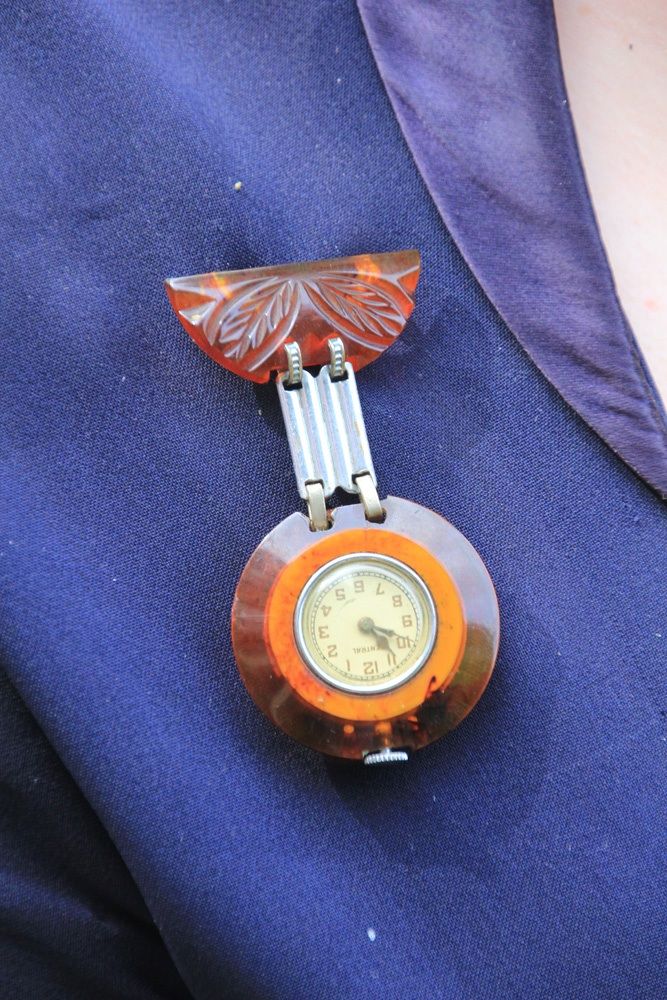 The carved rootbeer bakelite lapel pin is new in my life. My father visited recently, and we took the ferry to Whidbey Island, where I forced him to stop at every antique store.
It was definitely a worthwhile endeavor, even when I had to encounter a few spiders nests in the 1940s magazine I bought.
(*mega shudder*)
I love that the watch is upside down, so you can just glance down at the time.
1940s spectators. Yeah, they've seen better days, but whoooo caaaares. They are comfy & cute!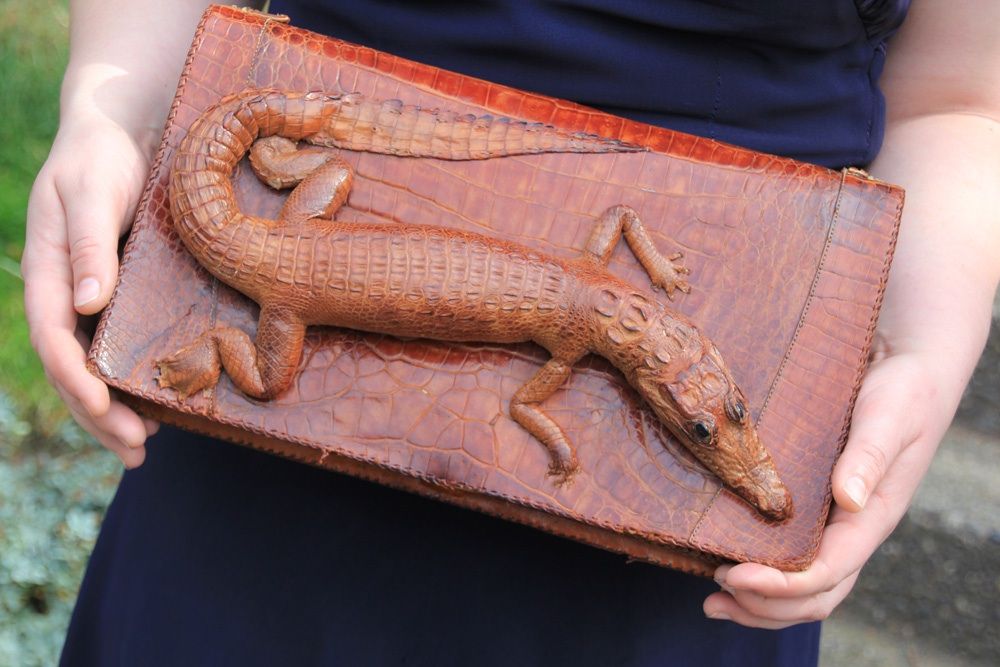 This is Louie. He is a dear friend of mine.
It's kinda silly (read: morbid), but I like to think of this purse as "Mama" & "Baby". Yep... Terrible.
As soon as my eyes caught the gaze of his beady little glass eyes, I knew we were destined for one another. The woman who sold it to
Lucky
said he came from New Orleans, thus I named him Louie.
After much swooning, I took him out on the town & discovered this Western Union telegram inside one of the pockets, dated 1946.
I haven't separated them since... how could I?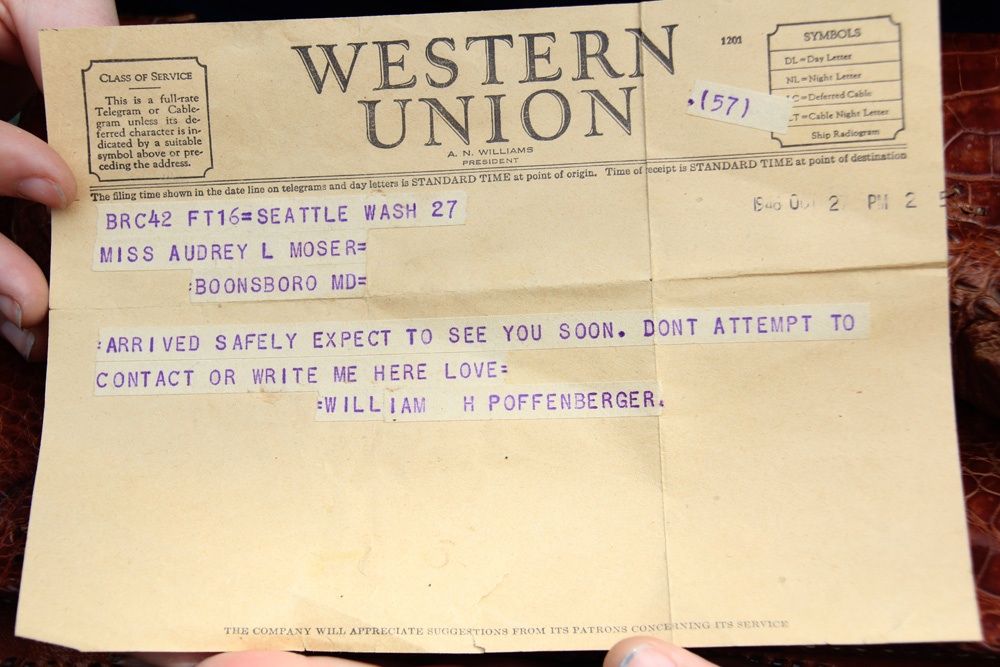 It may be my tenancy to romanticize the inane, but I like to think William just got back from the War, and was notifying his lady he'd be home soon. Don't dash my hopes!
Love, love, love it!
P.S. The thing I forgot to mention is: Irene & I were looking through old magazines and graphics online solidifying inspiration for a new blog header. I can't wait! Love that girl!
1940s dress: Red Light, Portland
1930s bakelite lapel watch: Mutiny Bay Antiques
1940s hat: Boss Vintage, Denver CO
1930s - 40s bakelite earrings: Goodwill