I once read somewhere that "Seattle is like a really hot girlfriend who is always sick."
This stuck with me - and I repeat it often - because it's so, so true.
Tis the season for sunshine though, and it's a great reminder that Seattle can be spectacularly gorgeous when she's not... uh, under the weather. So here is an outfit for sunshine, taken in the side "yard" of my apartment....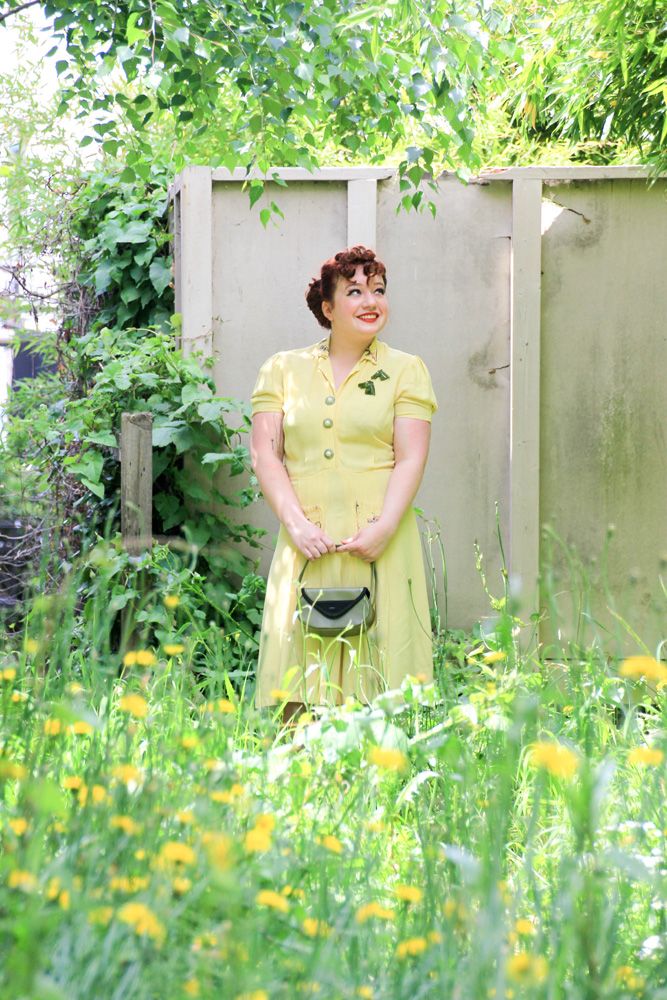 I adore this dress. I bought it in the heart of winter, on quite possibly the gloomiest evening possible.
I felt like I was purchasing a sliver of sunlight.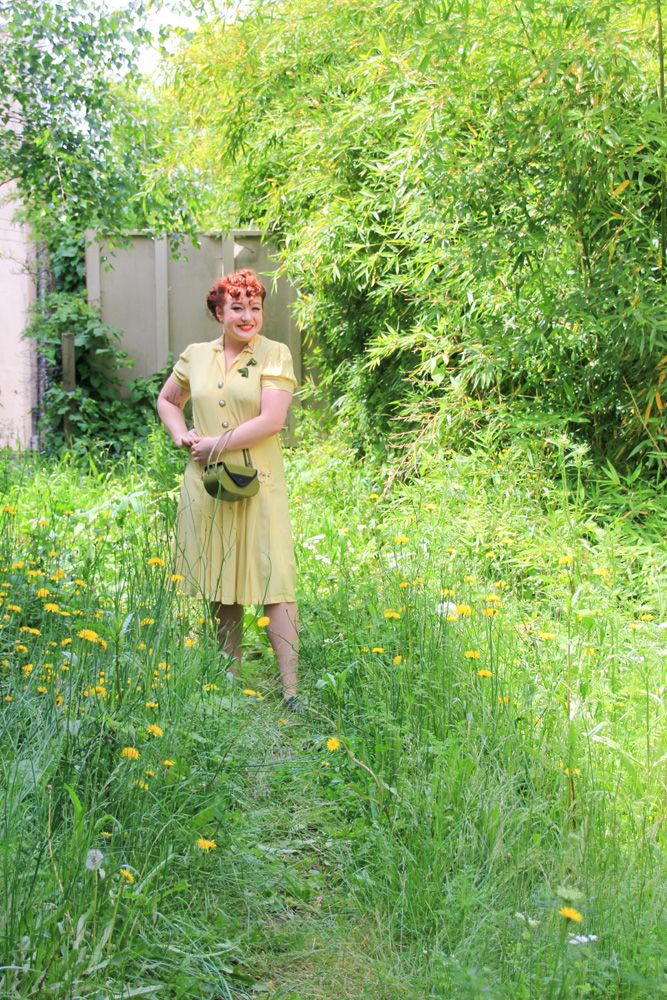 While the lightweight war-era rayon makes my heart go pitter-pat, it's the embroidered details that seal the deal.
And then there's the bakelite...
One day, I was at my grandma's house, and just happened to be reading
this book
on bakelite.
I showed her some pictures, yadee yada, and she disappeared into her room.
...Out she came with a horse pin! Ahhh! She ducked out again, and came back with an even bigger horse!! I almost had a glee-related heart attack. (Thanks, grandma! You're the best!)
I could talk forever about how awesome my grandmother is.
Don't worry, she will be her own post, for her WWII art school assignments will blow your mind.
In brief, she is amazingly talented.
Getting back on track here... More accessories.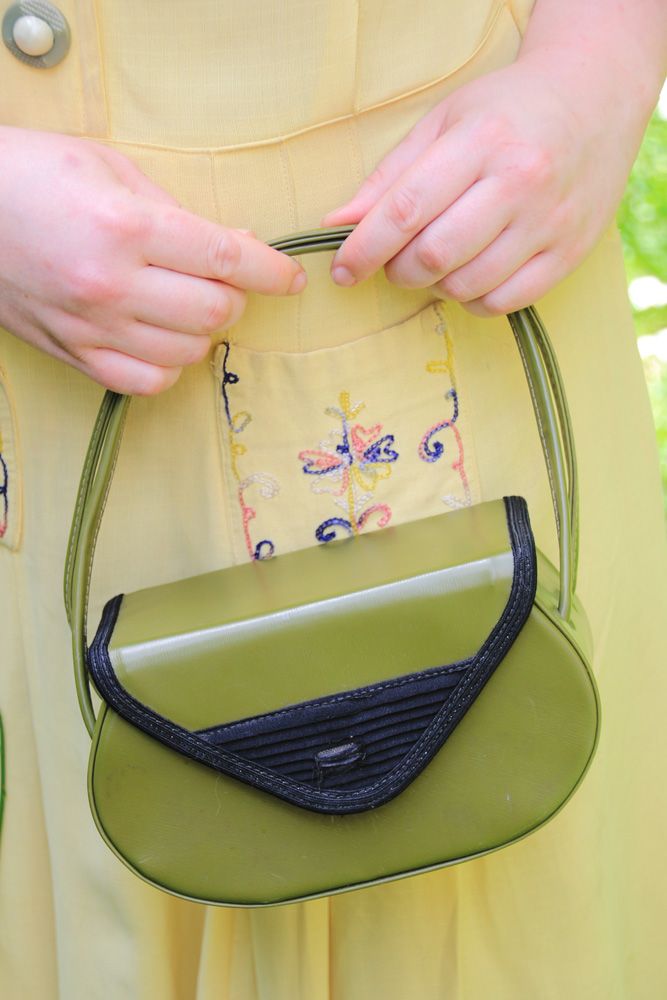 Comfy & cute '40s shoes, unworn when I met them! Inexplicably inexpensive, kind of baffling.
After these photos were taken, I encountered a pleasant surprise: A New York Creation tag!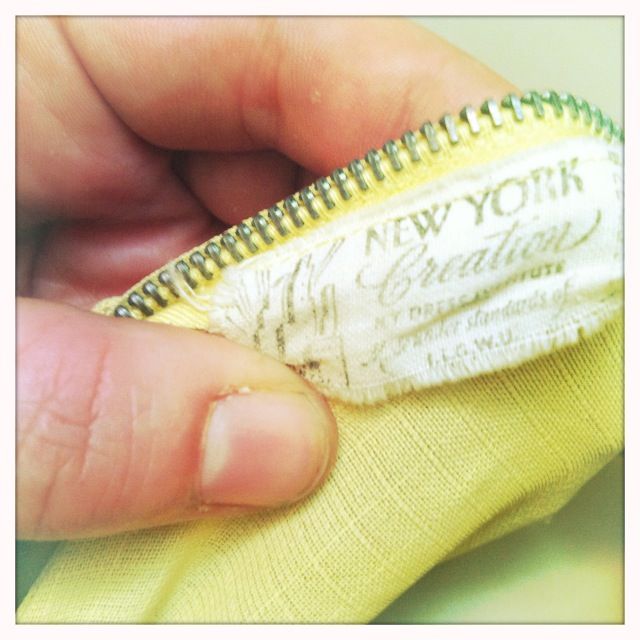 Hooray!! While I have a million NYC hats, the dresses seem to be particularly difficult to find. The only other dress I have is... sad. It was $3. Let's just say, I would not wear it in front of my mom, for the damage would simply annoy her to death.
In other news, I am going back to my restaurant job tomorrow! Thank the universe, because I miss shopping! Oh yeah... and I should pay some bills, sigh.
Bakelite: grandma!