Yesterday was going to be a day of picnics, parties & lakeside sangria...
Yay! Independence Day!
Unfortunately.... it was more of an Anti-Independence Day for me, because I broke my foot Tuesday morning! I was walking to work, twisted my ankle on a curb, and fell in some sort of *perfect storm* sort of fashion.... uuughhhh.

My good friend dragged me to the hospital, and they set me up with a temporary cast & some crutches. I find out tomorrow what my long-term situation is. Cross your fingers for me I get a walking cast!
Luckily, the last time Irene came over, we took several rounds of outfit post pics. I know this is kind of "cheating", but it turned out to be a blessing - I still have some back up posts for a bit!
This is what I planned on wearing yesterday, before life pushed me down & laughed in my face: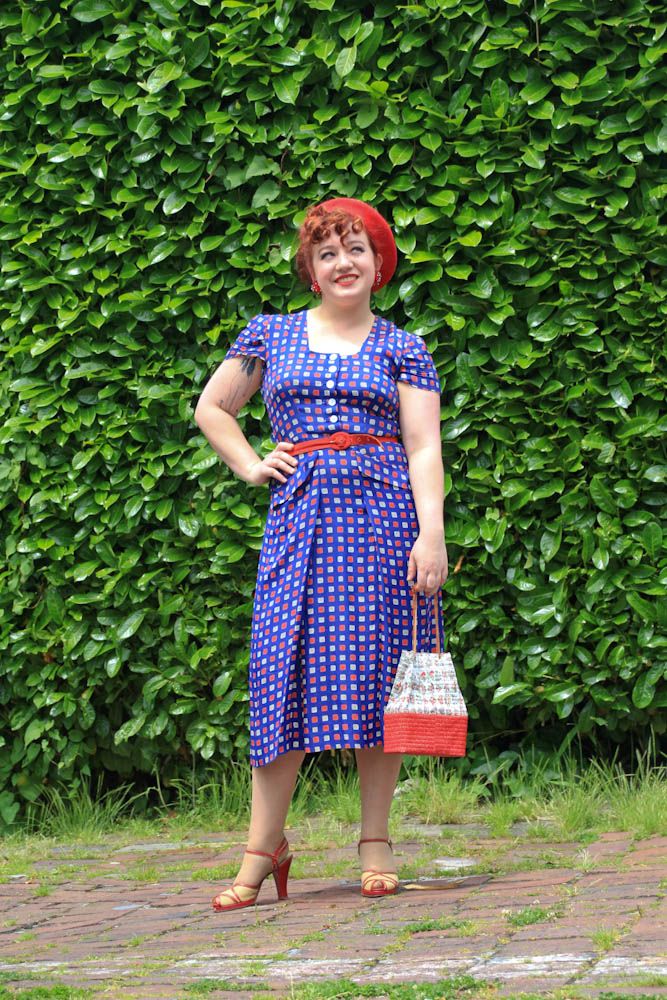 Instead, I hung out in pjs all day yesterday (well, a '30s nightgown, maybe that makes things better?)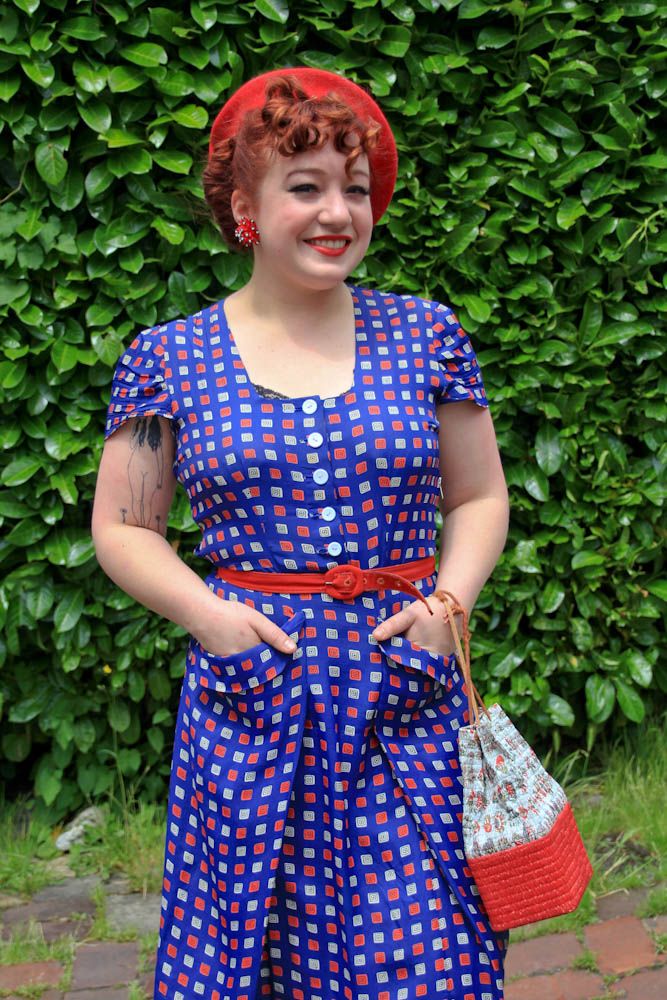 I adore this '40s dress! It entered my life in a sad state of disrepair, and it has since become very close friends with my Bernina. Worth it, don't you think?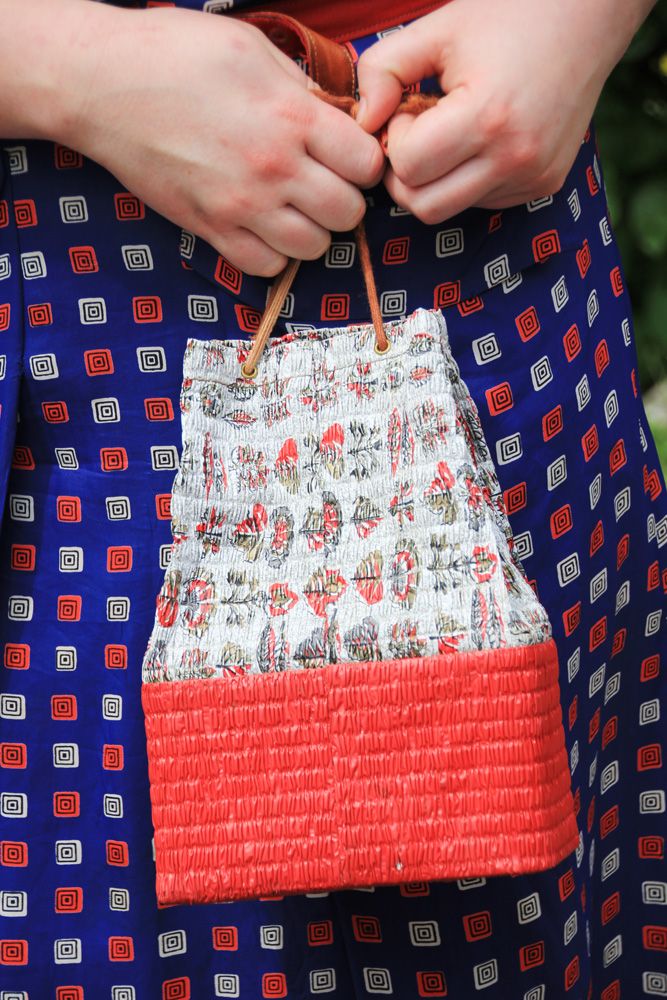 I bought this "purse" on my recent trip to Portland.
Ok, so it's actually a lunchbox;)
My mom kind of hates it, because it's "obviously a lunchbox", but I think it's just because she had a similar one as a child. The red part surrounds a tin bottom, and it came with a matching thermos.


I'm still afraid to use the thermos, and probably will always be, but I still love the set.


I got these '40s heels on etsy... for $10.
I used to think it was only on eBay where you can find hilariously low prices, but they exist on etsy too! They just require more digging. I got these, a pair of black '40s platforms, and a pair of '40s babydolls for $30, with free shipping. Know what they were tagged as? Vintage. Shoes. That's it. And a terrible iPhone pic. Ha!


Actually, now that I think about it & add things up... this entire outfit cost me about $25.
*Thrifty dance*

Hope you all enjoyed your 4th of July!
I actually did too, even though I was still in a lot of pain, and was trapped at home. I watched a bunch of old movies, did some mending, and nerded out with a good friend.

I guess this is going to be my life for a bit, which is difficult for me to fathom. I'm the type that works too much, plays hard, is never home, and barely sleeps. Now I have all of this time all of a sudden? I think I'm going to focus on eliminating my mending pile, knitting a few '30s-'40s hats, and maybe making a dress, if I get that ambitious.