Yes, you read that correctly - I did say 1940s does 1980s.
I realize this is not *actually* a thing, as that is an impossibility.
But I still use this phrase hilariously often, because my favorite '40s clothes tend to be those that they ripped off when the '80s rolled around. I mean, think about it - skirt suits for working women, crazy shoulder pads, peplums, bright novelty prints, over the top giant jewelry... it's definitely a thing.
If you doubt me, meet this outfit.
How '80s is this? Oh wait, it's not. It's all '40s.
....Ok, maybe not the belt, that might actually be '80s, lol.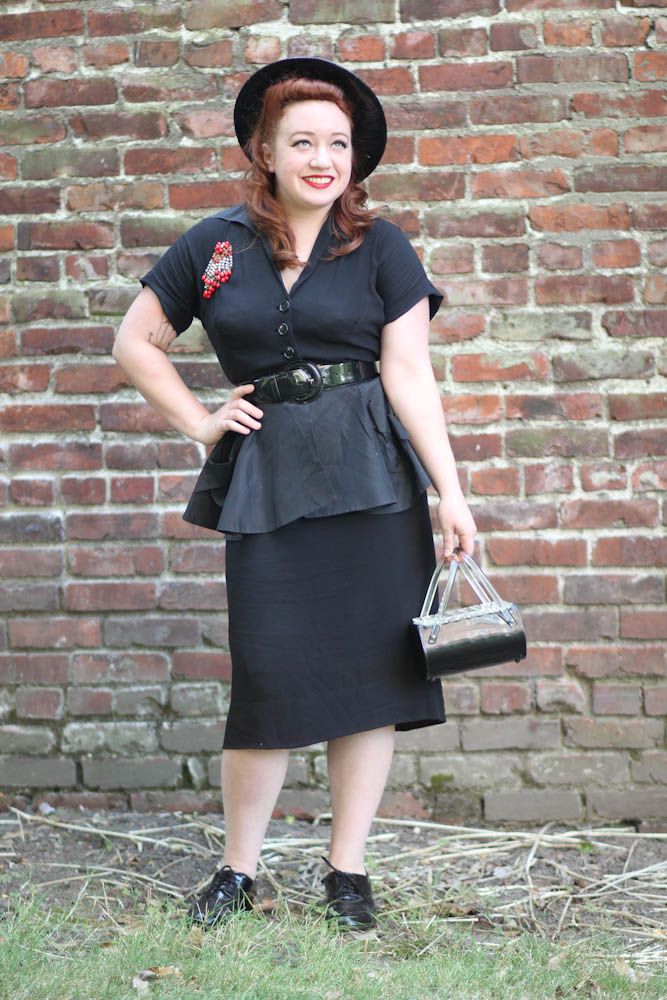 See what I mean?
This is one of my favorite "go to" dresses. The peplum is insane! And has pockets!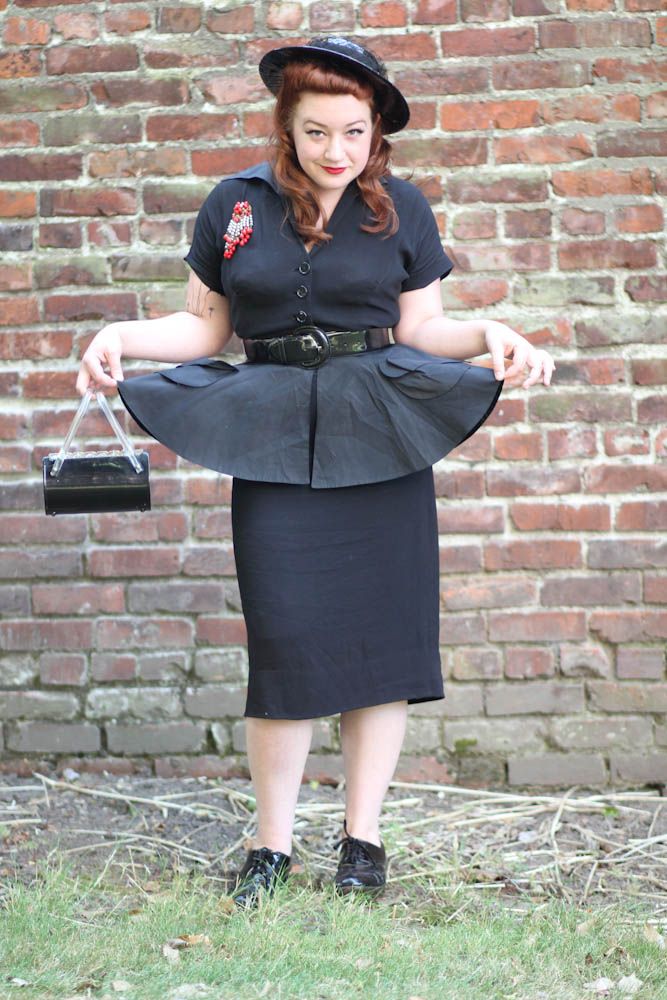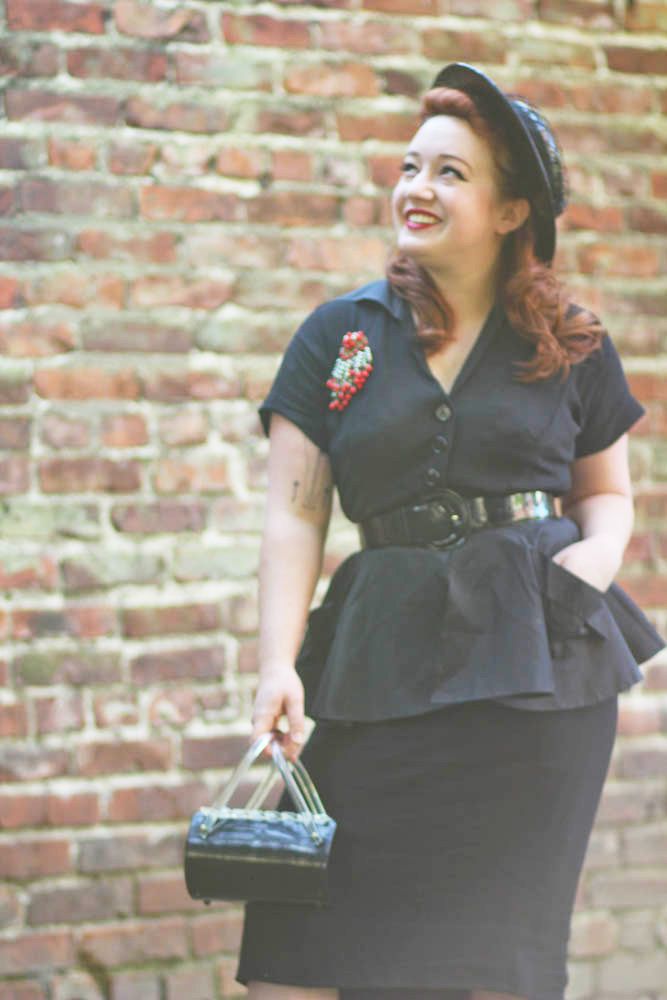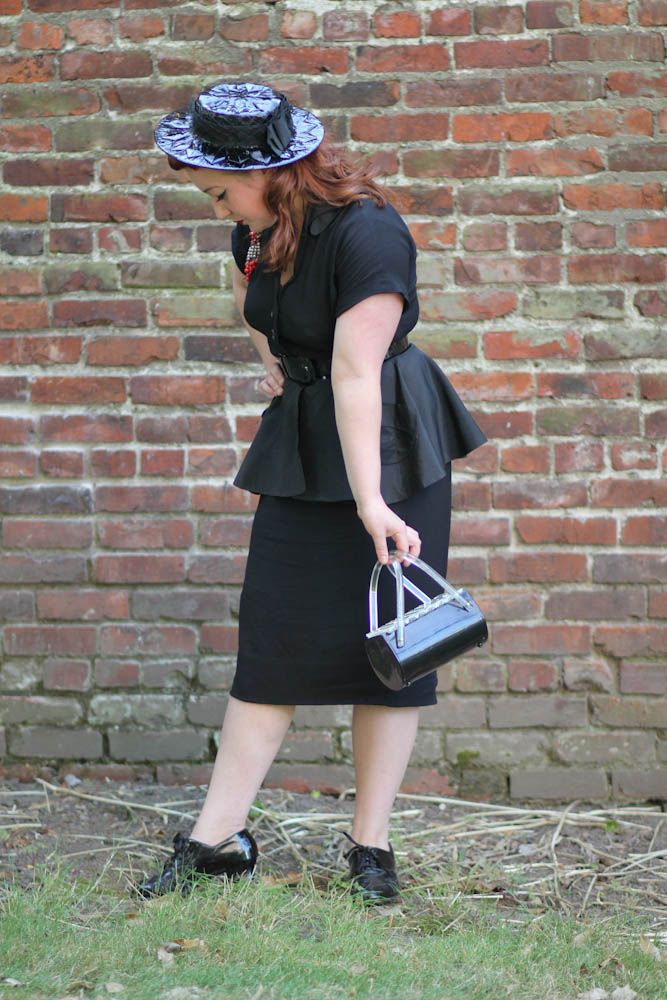 This is my new favorite hat. My mom & I went antiquing in Snohomish, WA (a magical land), and I walked out with not one, but three insane New York Creation hats... Needless to say, it was a good day for me.
I almost overlooked this one. It was sitting on a stool, I glanced down and thought "80s", then did a double take, and laughed at myself. No dummy, that is '40s. Good grief. It has a strap, but I can't quite figure out if it works better as a tilt strap (hat worn forward) or a snood strap (hat worn back). Both look great, so I guess it'll depend on my mood (read: hair).
It's woven of ribbon that I can only describe as.... shiny, plastic gift-wrap ribbon. I don't really know how else to articulate it, because I've never seen such a thing! And that thick netting around the brim? Fantastic!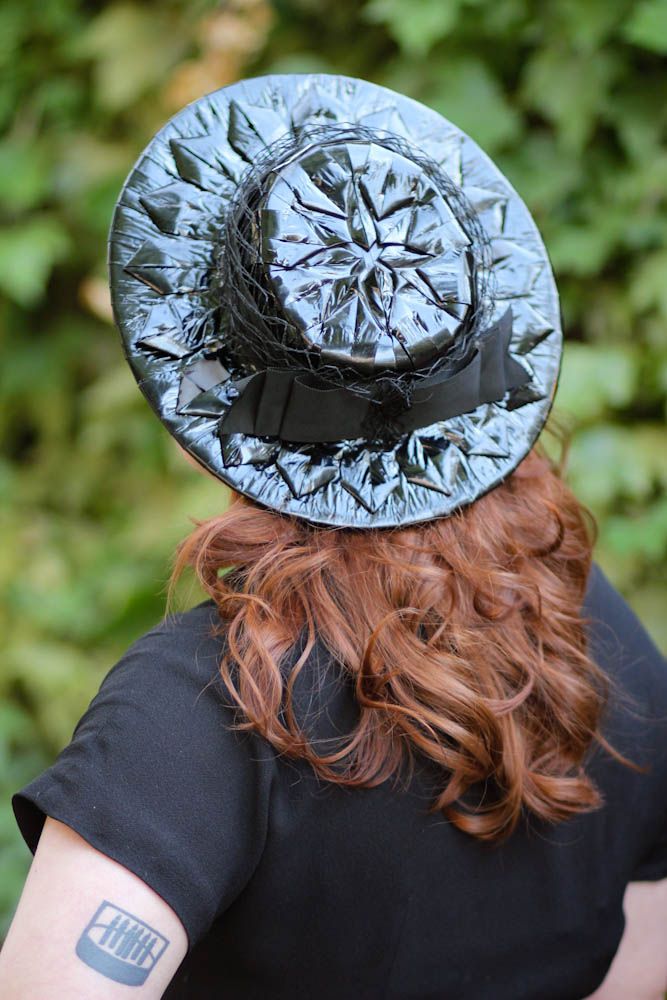 Fitting the '80s theme, there is my Depeche Mode tattoo. Nerd fest, 2012.
Meet my favorite unsigned Miriam Haskell piece! It's about 4" long, and consists of so much glass beading I have to pin it to my bra strap to keep it from sagging/tearing giant holes in my clothes. It's kind of a bully.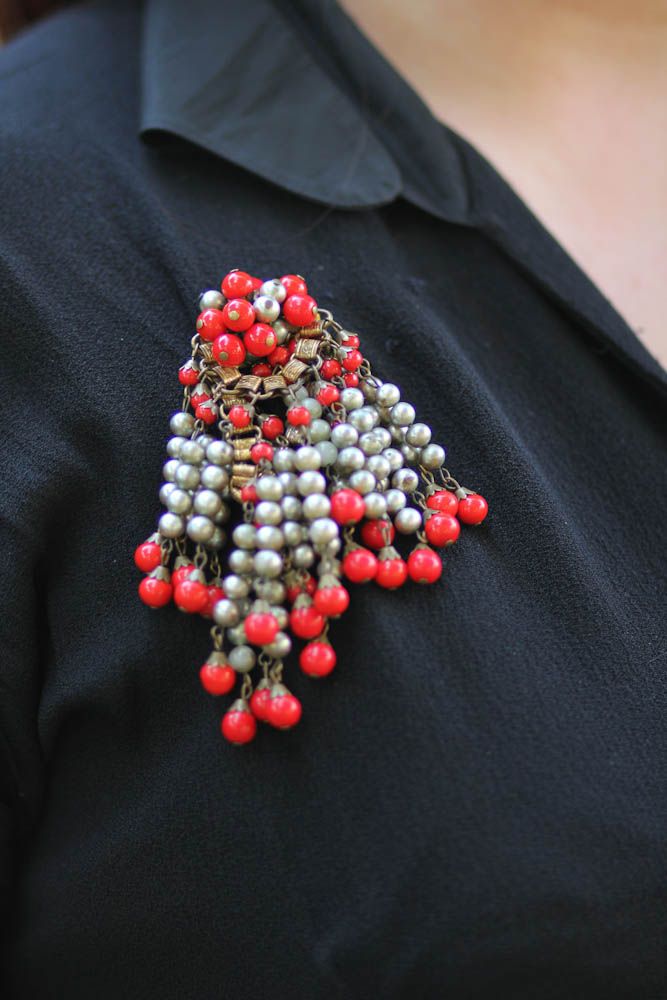 This is my one and only lucite purse. While I think they are super pretty, I've never been very drawn to them, because I'm too careless and I would just.... break them. But after meeting this one, I made an exception. I've had it for quite a while, and so far so good. *Knock on wood*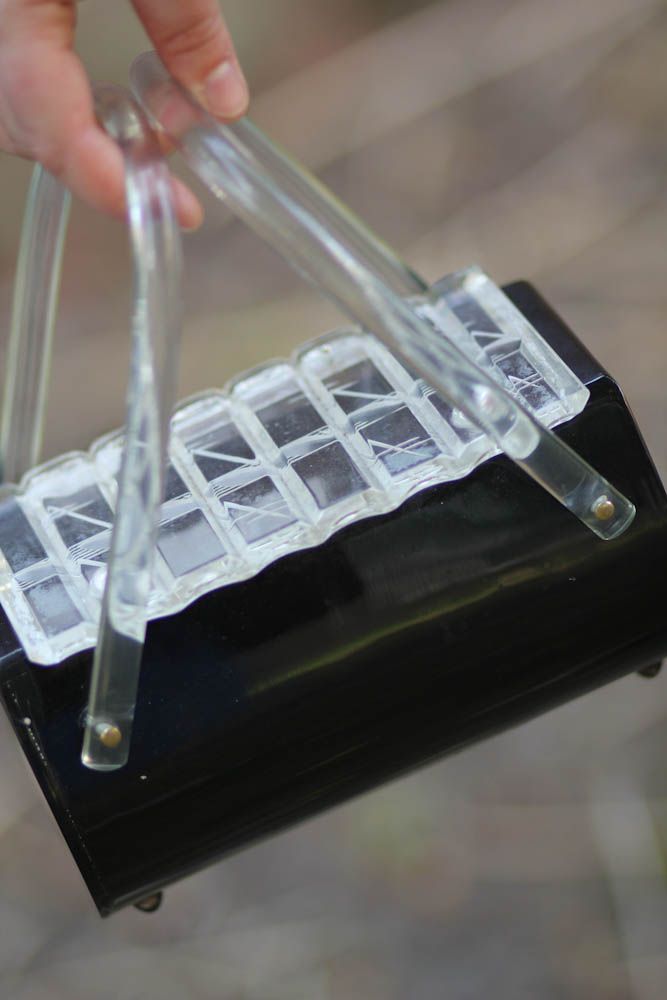 1940s shoes! Nothing too special, but then they are the most comfortable shoes I own, including contemporary ones! Weird, huh?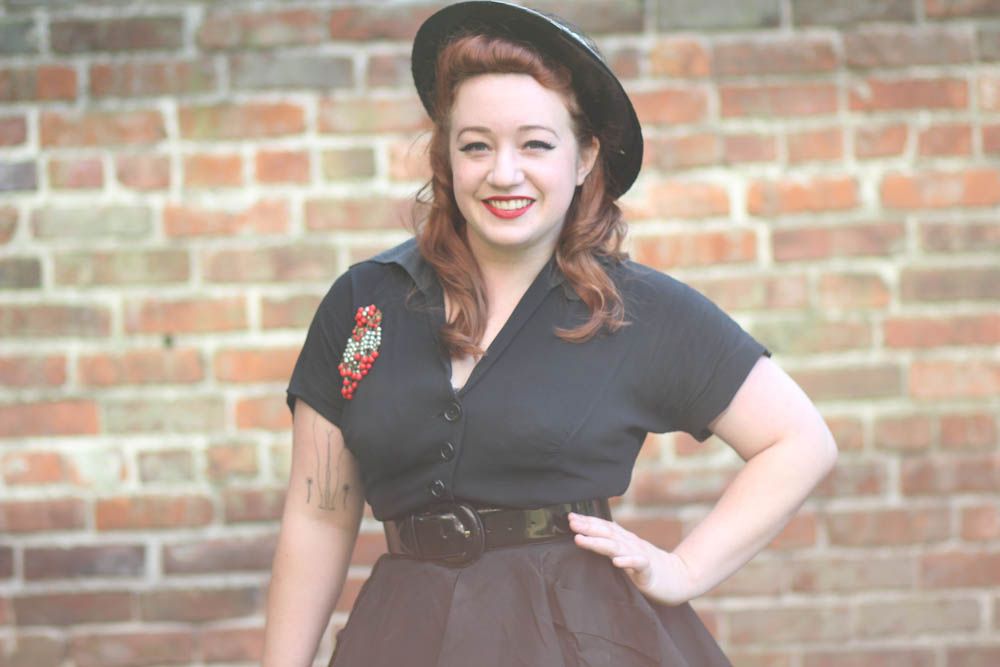 Welp, that's enough blathering on for one day, I hope ya'll enjoy this outfit as much as I do!
1930s Miriam Haskell brooch: Rhinestone Rosie
1940s hat: antique store