Whew! Slight delay in posting this - it's been a crazy week.
But in a good way, I promise. (Work, play, work, play.)
I tried
so hard
to get today off & attend the
1938 Picnic
, in my hometown of Vancouver WA.
It would've been great to see everyone dressed to the nines! Oh, and to see my mom, of course. Alas, it wasn't meant to be. (Whine)
Ok, enough of that. Let's fast forward past the war, and bring on some bright & sparkly late 1940s fun.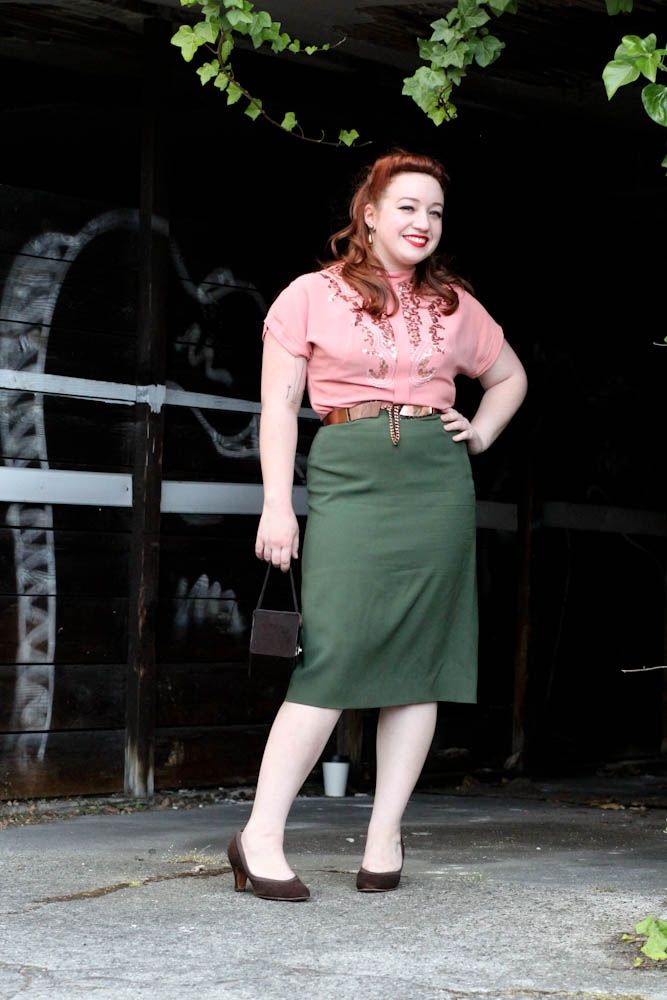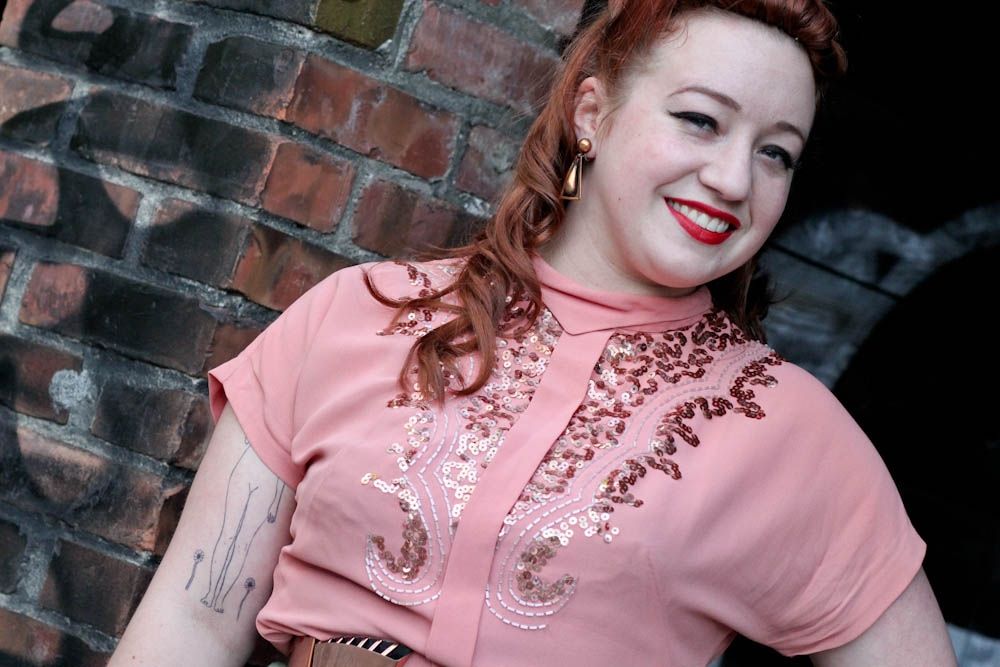 It's no secret that I'm a sucker for sequins & rayon, so this blouse is an obvious winner.
Adore this '50s Renoir copper belt, even if it's a tough match.
A story:
You know when you find something pre-1950s & it's miraculously never been worn?
It's such a good feeling! So here's what you shouldn't do with that glee - get cocky.
If you get cocky, you might *refuse* to change out of your deadstock '40s suede babydoll heels, even though you are going to a house show. They will undoubtedly get beer spilled all over them... 4 hours after you bought them.
Two years later, and I'm still shaking my head at myself. Ah well, I suppose getting them spotty was inevitable. After all, it's suede. In Seattle.
xoxo
1940s gabardine skirt: Pretty Parlor (keep your eyes peeled for the matching blazer! It's killer!)
1940s heels: West Seattle Antique Mall