First off.
Check out my new blog header! Supposedly I'm a real blogger now! (Ok, so give me a bit more time with that statement.) My pal
Irene Wang
did it, she is the best. Not only has she been taking outfit posts for me lately & making me smile with her never-ending enthusiasm, but she is also a talented graphic designer.
I mean really, look for yourself.
Spoiler! Look forward to an upcoming post starring Irene! She is going to share some of her favorite vintage wardrobe items, and I get to take the photos for once! But that is in the works <3
Irene & I are getting together today to take some pics, and I'm doing it without a cast! After more than a month of being broken.... and bummed about it.... I'm back in full careful force. (Thank god.)
.........
I was definitely wearing this outfit when I broke my foot.
No one will ever again see this outfit in this form. I kept resisting hemming these pants, because they don't drag on the ground if I wear my tallest platforms. Yeah.... I'm way too clumsy for this combination. Sad.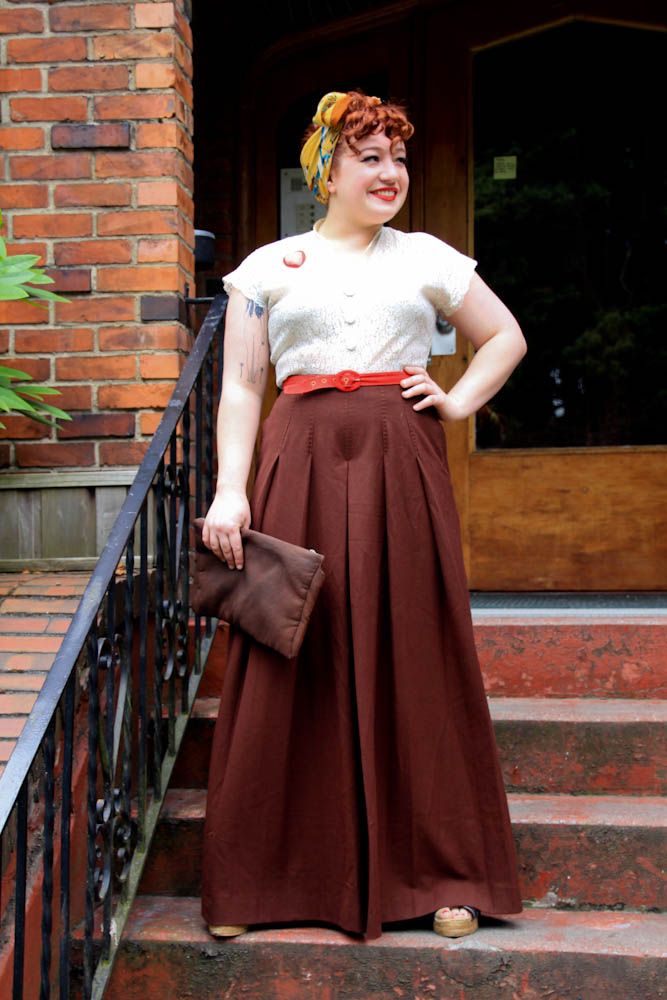 Even if they were my undoing, I love these pants! My friend at Red Light texted me & said she put some pants on hold for me.... and all I could think was, "Wait, pants? Really?" When I showed up, and it all became crystal clear.
I had to take off my scarf to show you all the novelty print, it's too good!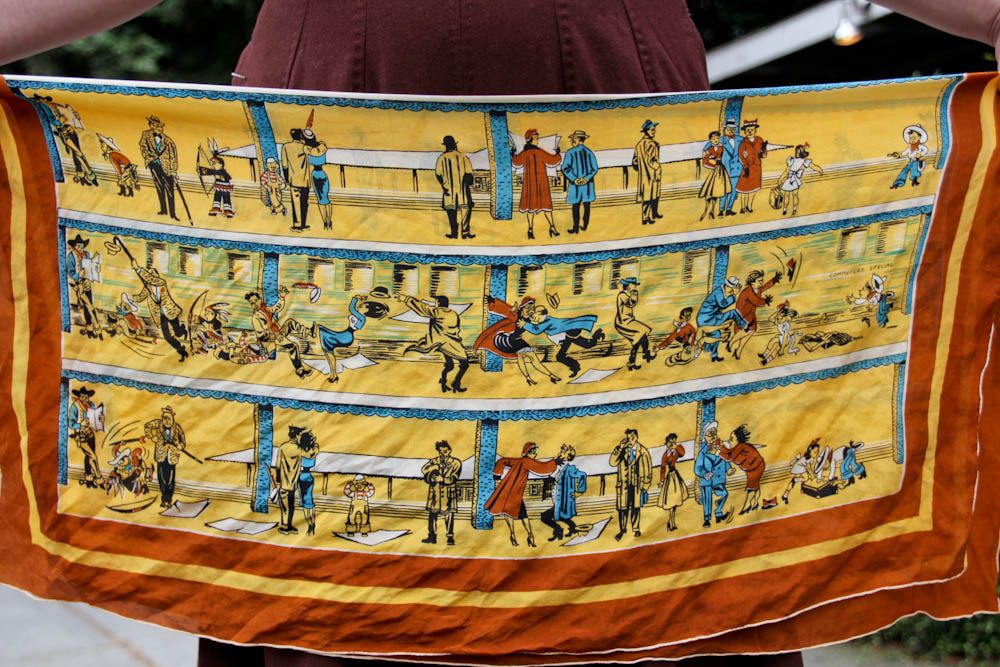 This is essentially a story in three parts - waiting for the train, the train coming, and the aftermath.
Every time I inspect it, I notice something new.
This is my favorite sequence: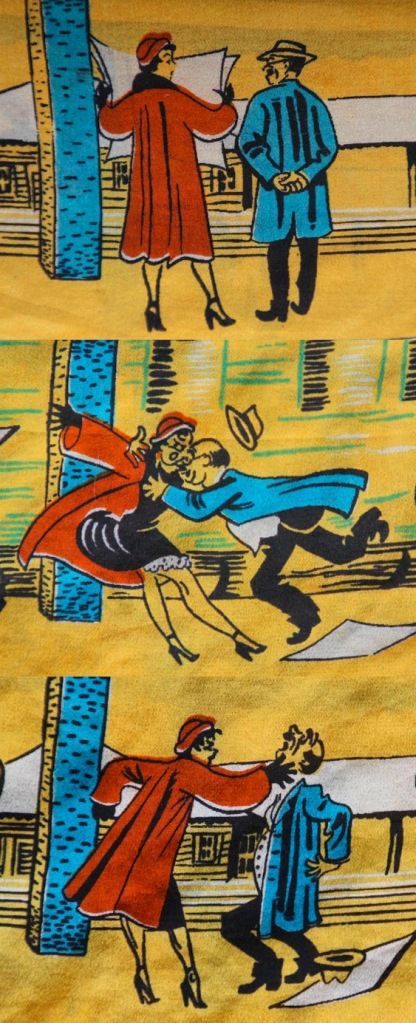 Hahaha, so awesome.
Who knows what my scarf is doing. Consider this an anti-tutorial in tying a turban. *
Shrug
*
Bakelite pin, 1940s clutch, 1930s scarf, 1950s blouse:
Lucky Vintage