I buy the local newspaper almost every day... And I literally never read the news.
So why on earth would I buy the paper every day? Easy: the crosswords, and the obituaries.
I started reading the obits because they are printed right next to the puzzles... and now I'm hooked. They offer such a personal glimpse into the lives people led, it's completely fascinating. And touching, and mysterious, and sad. But sometimes, downright adorable. Of course, my favorites tend to be ones with pictures of young women back in the day. Lately, I've been cutting these out & saving them - but perhaps they are too good to keep to myself.
Here are my favorites from the past couple weeks, I hope you appreciate them too!
This plucked at my heart strings, for sure.

What an absolute doll! She sounds like she was a lovely & fascinating person, this makes me wish I could've known her. An antique collecting, traveling, animal loving, sandwich-making mother of nine kids? Oh man! And I love that they used both pictures - it goes to show you that true beauty is ageless.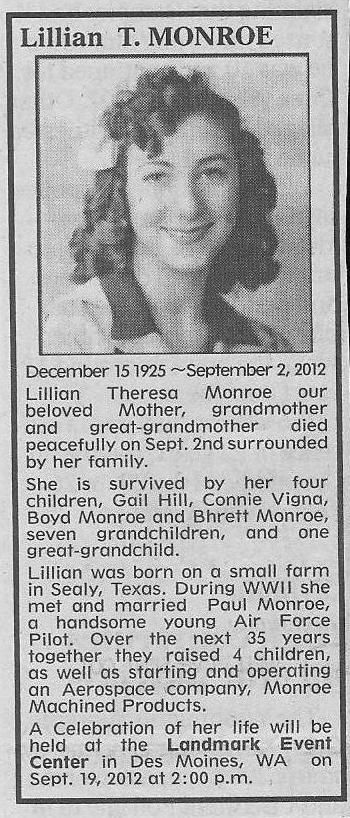 Last, but not least. This lady is way too cute! I bet her & her "handsome young Air Force Pilot" were a knock out couple, it would be such a delight to see pictures of them together when they were young. My thoughts are definitely with her family this week!
.......
What do you guys think?
I'll keep squirreling these away regardless, because I'm a total weirdo.
Would you like me to keep sharing?
xox
Sara