Hooray, it's September! Which means it's almost Fall - my *favorite* season! It starts out sunny & strangely hot, and results in warm blankets & cloudy days. Best of both worlds!
I hate to say it, but I've been really missing cold, rainy weather. I know in a few months, I'll regret that statement, but for now.... I can't even remember the last time it rained. I'm looking forward to the first downpour, when the air reeks of fresh rain & all the dirt of Summer gets washed away. Plus, I've been dreaming of coats, fur, layering, galoshes, umbrellas, warm wool hats... !!!!
But for now, I'll embrace the remaining remnants of sunshine. I mean after all, I won't be able to wear this sheer '40s dress in Winter, right?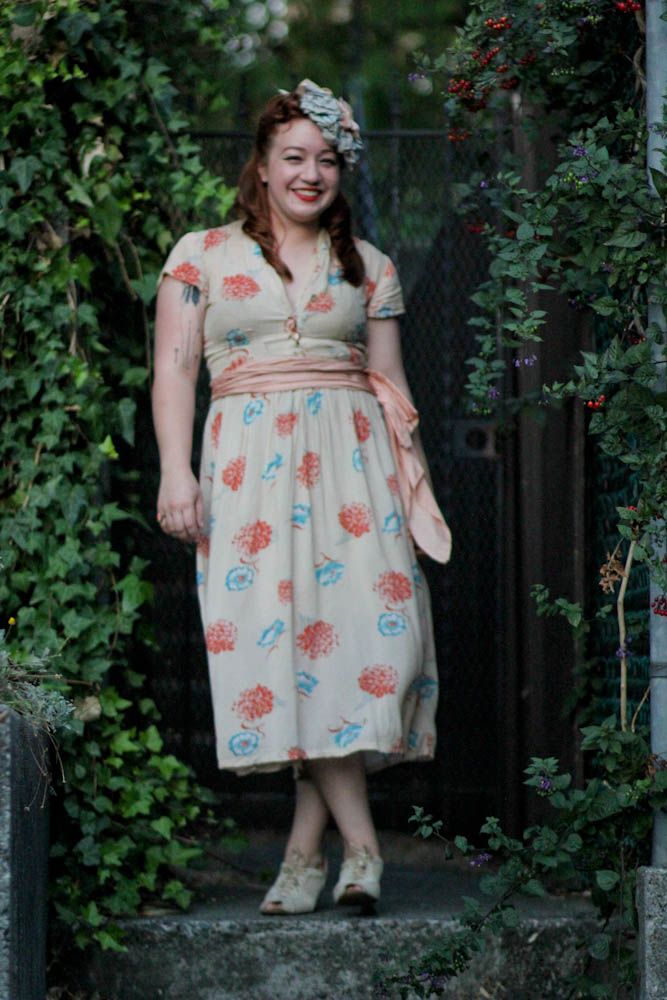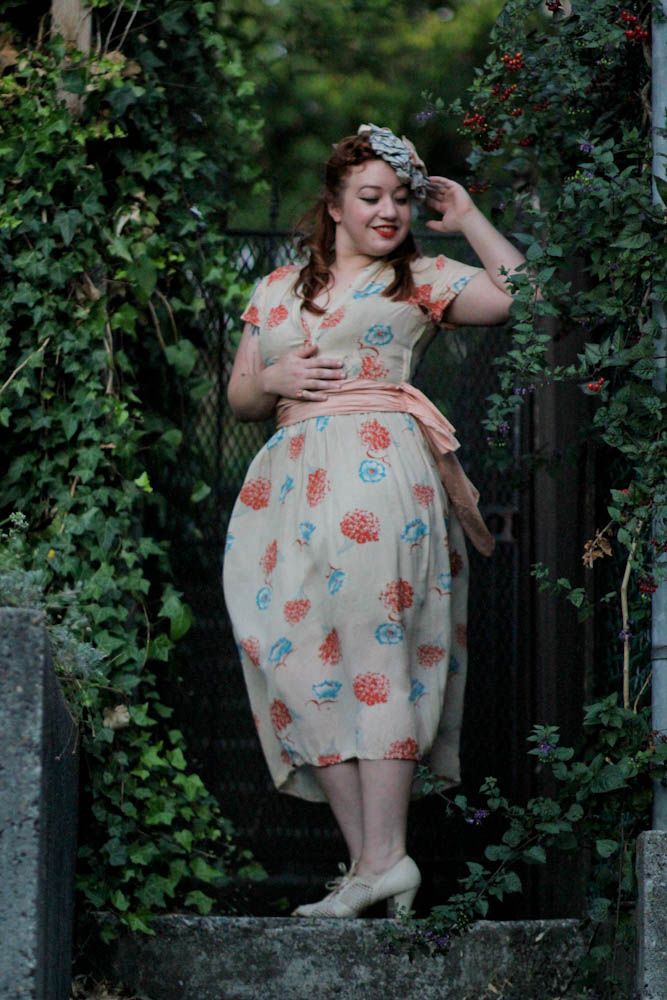 I don't know if this dress will see another Summer. It's on its last legs, to say the least. Granted, it was found on a sale rack, accompanied by rust stains & a few holes. But hey - the price was right (aka dirt cheap), and the print is still quite spectacular!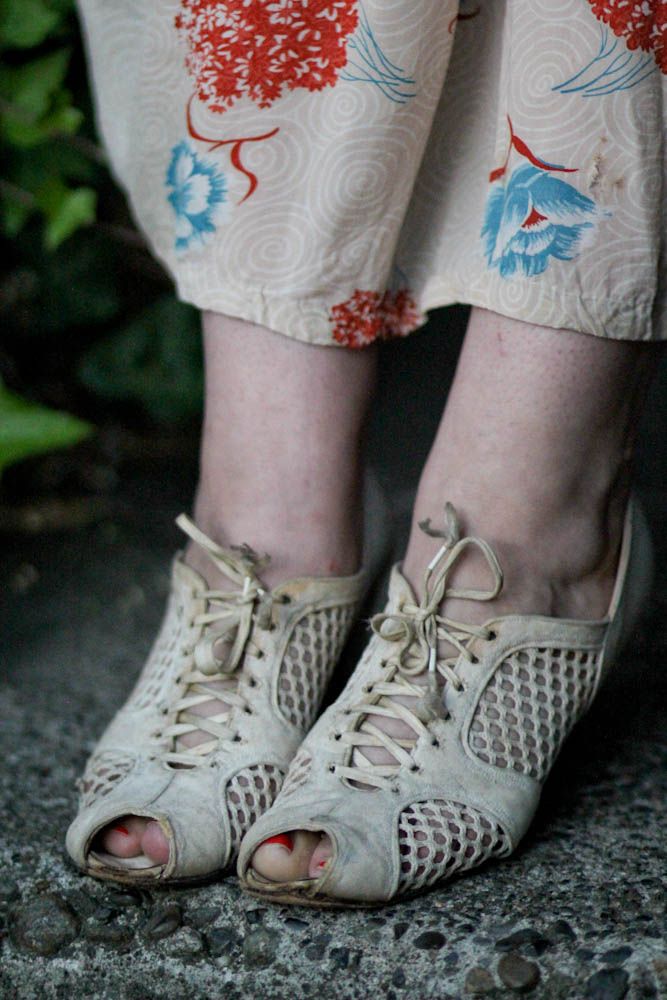 Speaking of last legs.... these '30s-'40s (?) canvas oxfords need a new paint job!
Originally, I was just going to paint them cream again, but that is a bit boring.
Ideas: sage green, mustard yellow, burgundy, dusty rose? I could get contrasting laces, or even mask off the net part & make them two tone.....so many possibilities!
What do you think?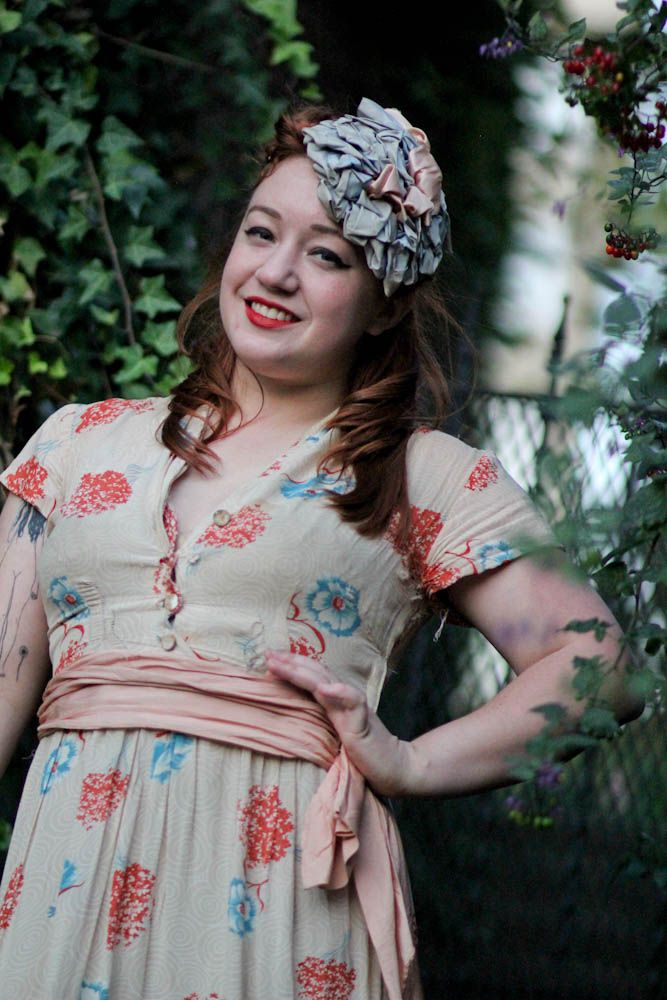 I bought this early '40s tilt hat on a recent trip home to Vancouver, WA. Despite the fact that it's a little uh... pastel?...for me, I went for it. Mainly for one silly reason: it has a label for a store in Vancouver, and that is adorable. Hometown pride? Sure.


My great, great aunt's Victorian gold & carved coral cameo ring. So tiny & detailed!

Oh... and one more, for the road<3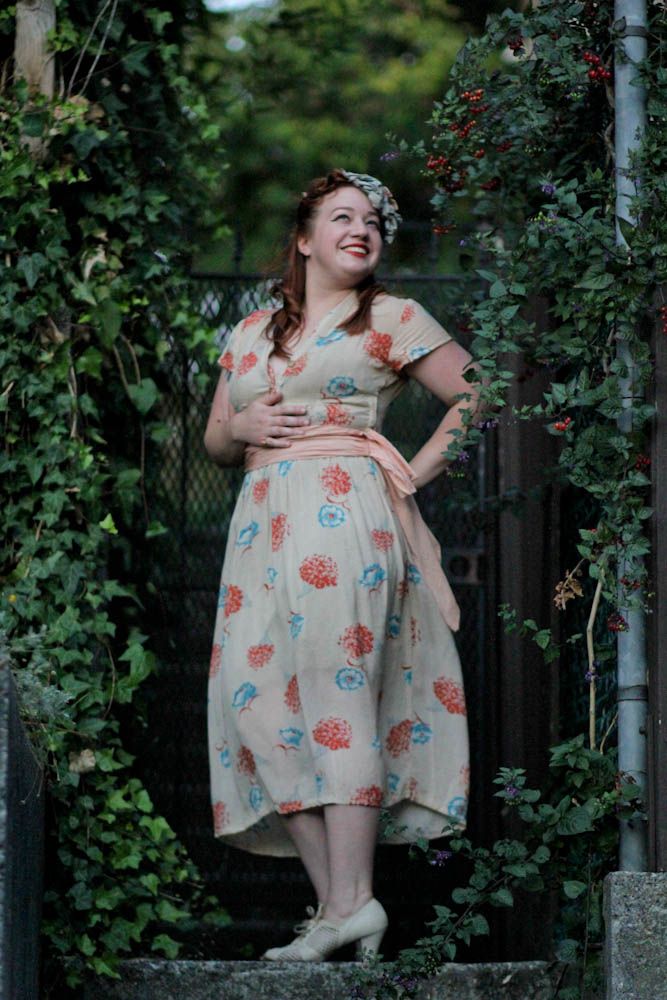 xoxo
1930s-40s oxfords -
Red Light
- (Ok, so if anyone has an opinion on how old these are, let me know! The shape reads late '30s to me, but the lack of leather screams WWII ration. Help!)
1940s hat: Urban Eccentric, Vancouver WA
Victorian ring: family!