Hello lovelies! Outfit time!
Basically, going for a 1930s Victorian Revival look here - I blame the cameo necklace.

I suppose this is mostly a 1930s ensemble - dress, bakelite, monkey muff. Then again, perhaps some of the bangles are '40s. And the bra. And the shoes are probably Edwardian. In any case... mainly 1930s.

I usually wear this out at night, but for once I happened to be wearing it before nightfall, woohoo! It's not even that I think it's too dressy for day wear.... because I'm often overdressed. But I'll be overdressed while like, scrounging around the floor at work/home (for whatever reason). So maxis aren't exactly a go-to, ya know?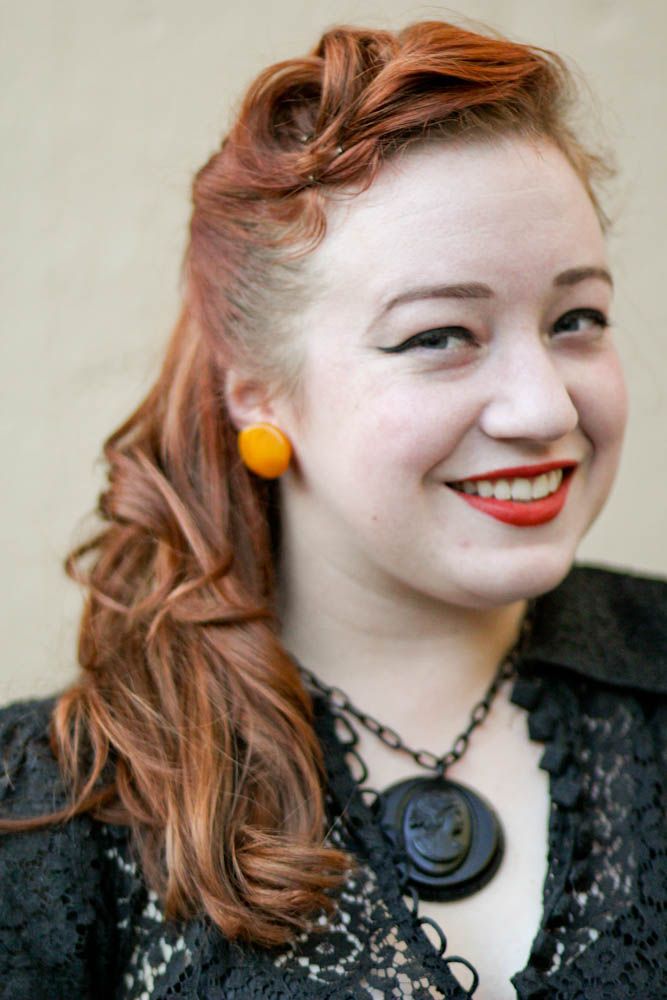 Oh yeah, and this dress gives me even more curves.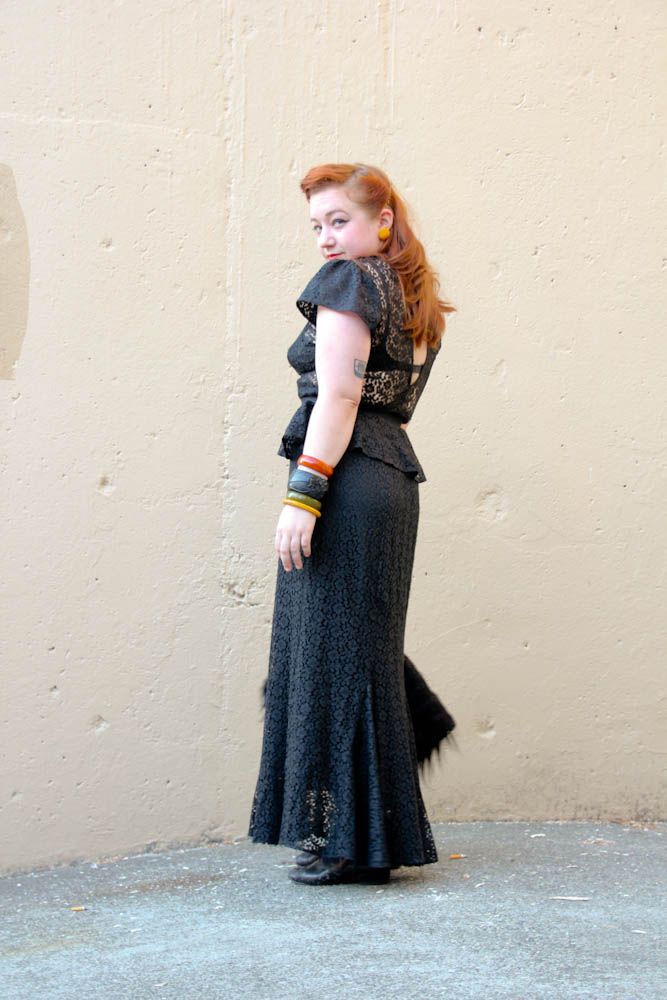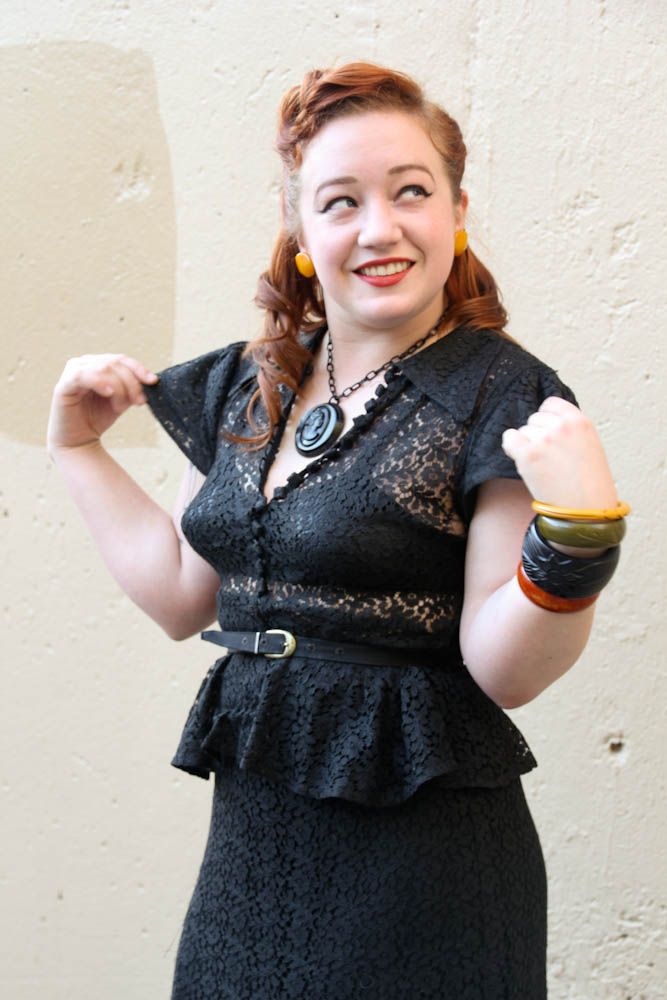 Sometimes it's funny seeing myself in pictures, it gives me a different perspective of how I actually look... Like right now I'm thinking HOLY CRAP, that is such a pointy bra! (And now it's my favorite, lol.)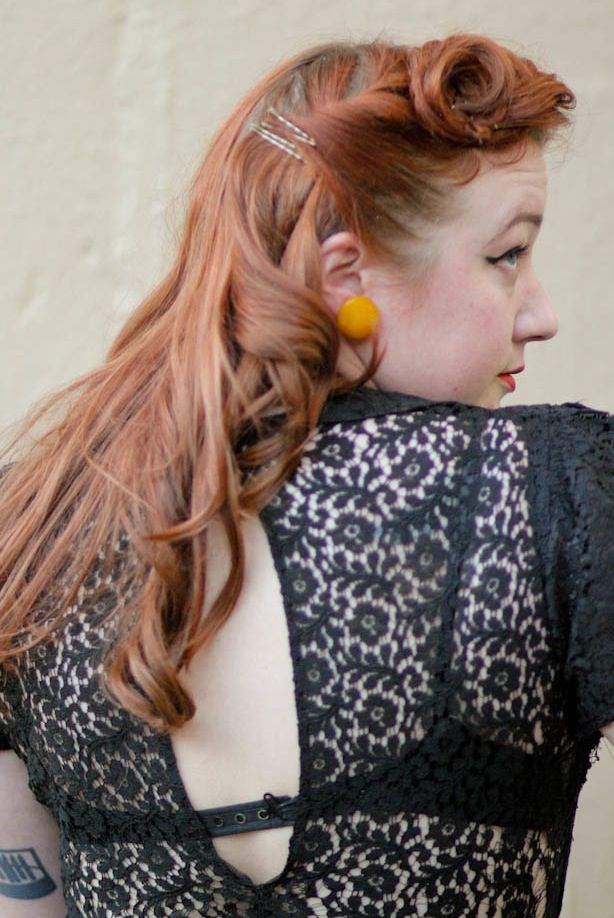 Good grief, I need to dye my hair sooo bad, but keep putting it off. Too busy, with a splash of laziness.
'30s Victorian Revival celluloid & bakelite cameo necklace =
<3!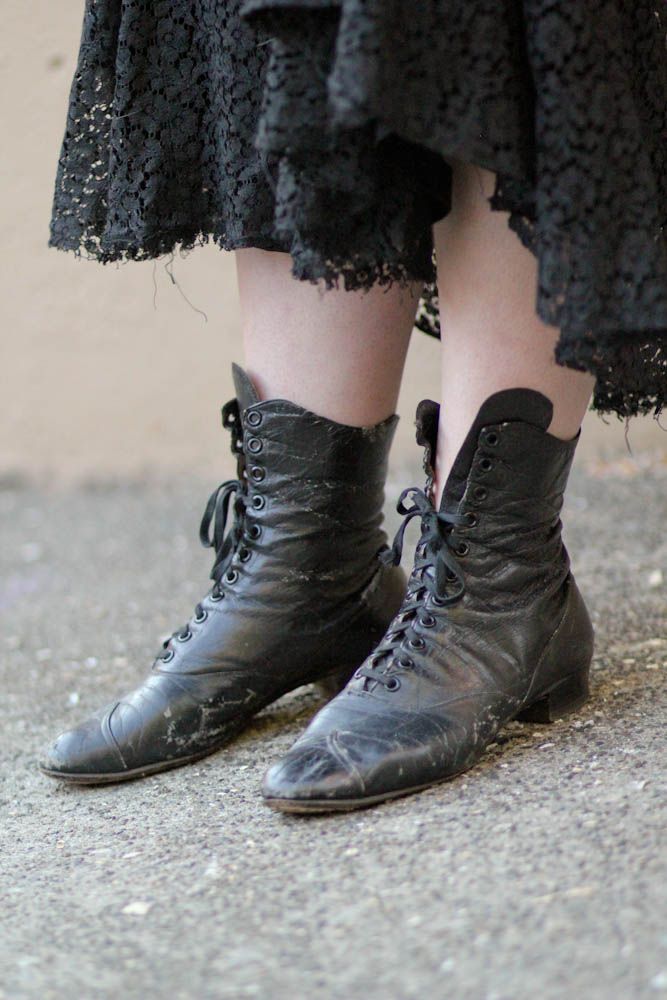 Any guesses on how old these boots are? I'm holding out a broad umbrella of "Edwardian"... but obviously this isn't my area of expertise! Regardless, these are extra comfy & a complete classic.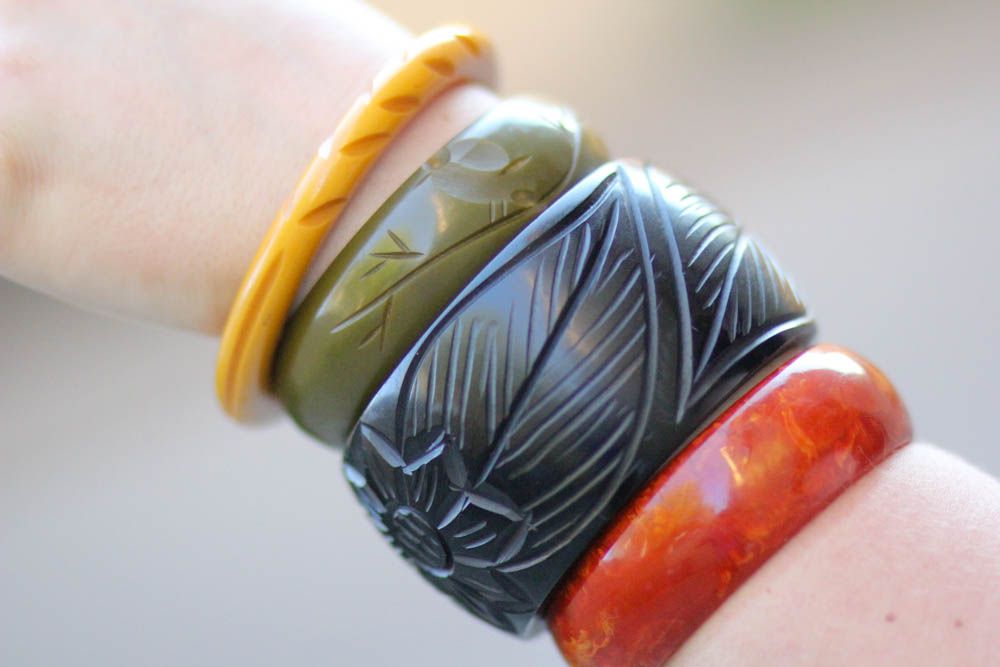 Bird bangle! *Squee!*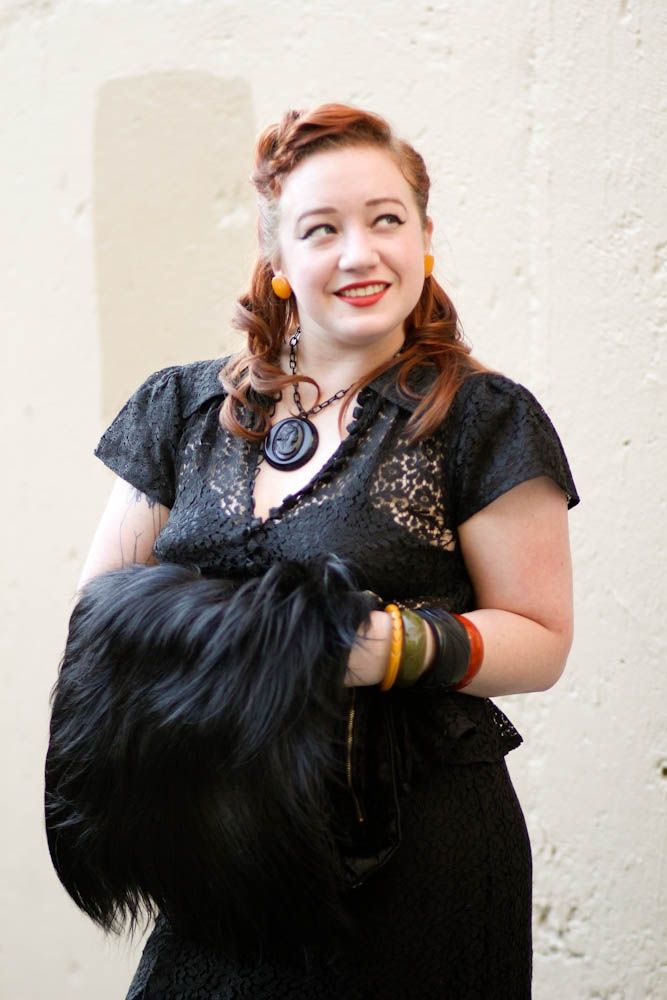 Last but not least, a little monkey fur action. I looove monkey fur. If I could just creepily drape myself in it, a la
Gloria Swanson
, I totally would. More realistically - yet still ridiculously - I just have this muff & a matching cape. You'll meet my cape eventually, I'm sure.
Okie dokie, that's enough for one day, I hope you all have an extra fabulous weekend!
xox
Boots, bakelite bangles & necklace: Antique Stores
Black bangle: Rhinestone Rosie