Hello, darlings!
This week has been....insane. But not necessarily in a bad way. It basically went: Moving! Working! Birthday! Dancing! No sleep! Fresh starts! New opportunities! Sooooo much Red Bull!
The move went well, despite it being my birthday & having too much stuff. My mom (the best) helped me, which truly aided me in maintaining my sanity. Sometimes you just need that person around to make fun of the situation. (Quote of the day: "Mom, I'm not a hoarder, I'm a collector!" ...Total lie.) I've literally unpacked nothing, and our apartment is... hilariously messy. Whoops. Last night I finally got a free evening to work on it, but instead I went to a Depeche Mode night. Priorities, ya know?
Despite things being in complete disarray, I'm super stoked on life right now. Long term, things are looking up up up. Short term, this week is going to be amazing. Halloween! My favorite holiday, duh. Shows & parties tomorrow, three dark '80s dance nights (one of which is a Siouxsie night, hell yeah), and my friend bought me a ticket to go see Berlin next Friday!! Holy crap! Can't wait. <3
Anywho, onto other things that make me smile - like this dress. I don't know what I did to deserve such luck, but the novelty print gods have been on my side lately. Win.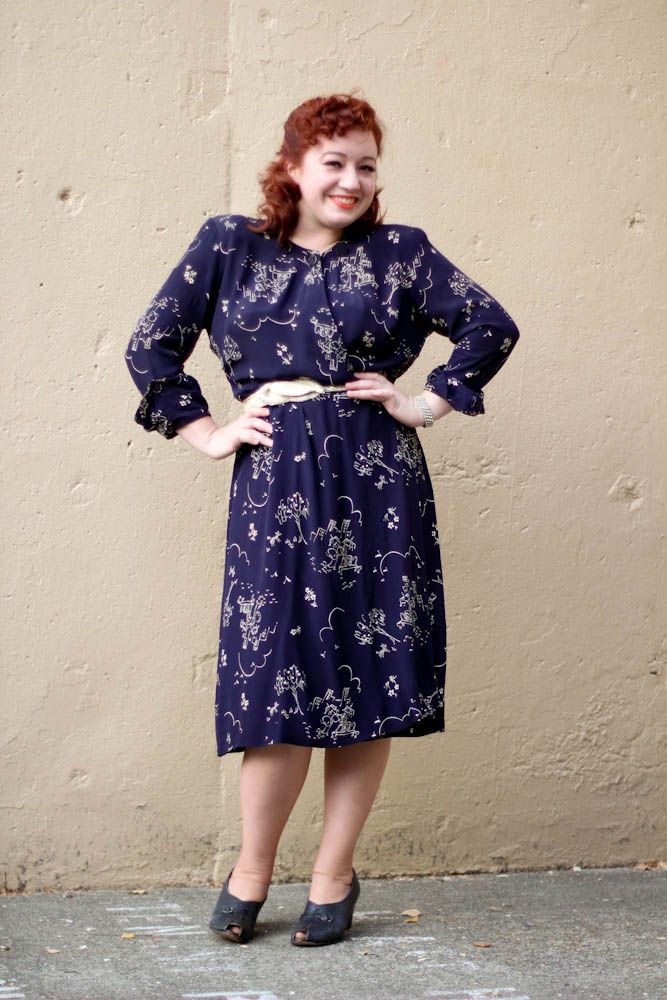 ...These shoulder pads are out of control, lol.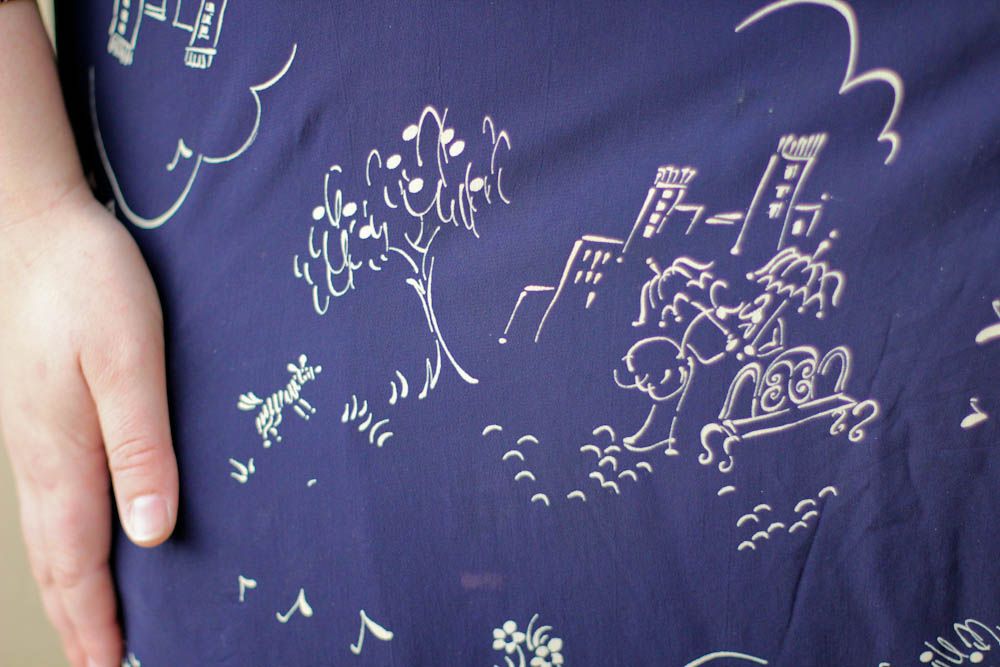 Victorian ladies, bustles, parasols & a squiggly lil dog friend!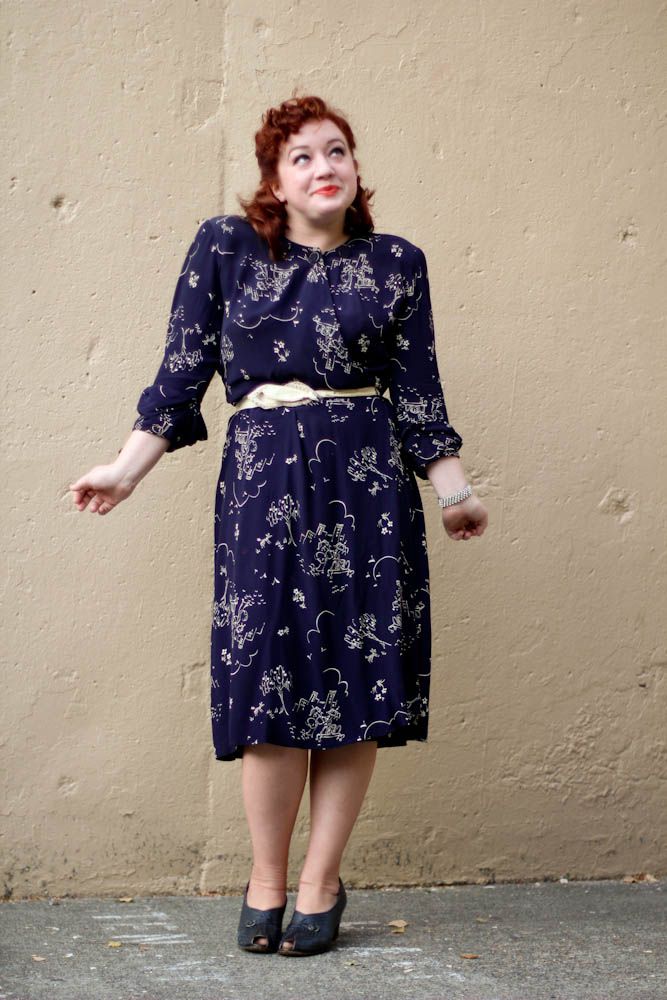 Total dork.
A little shab never hurt anybody.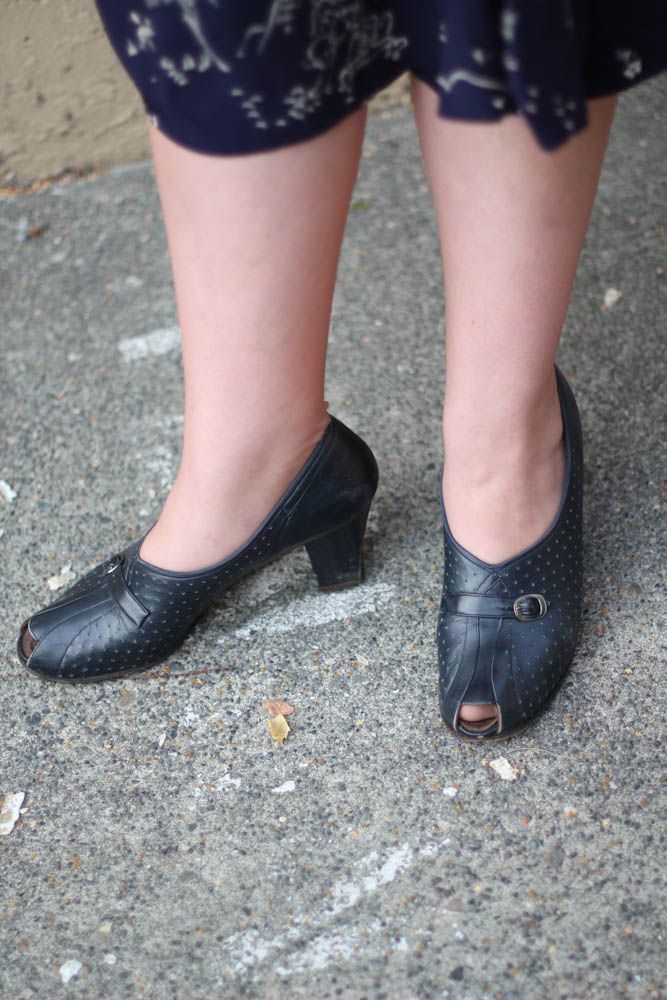 I found these shoes last time I was in Portland, they rule. While they are pretty stereotypically '40s in a lot of ways, there's still something uniquely charming about the details. Plus, they are compliment magnets.
Glee!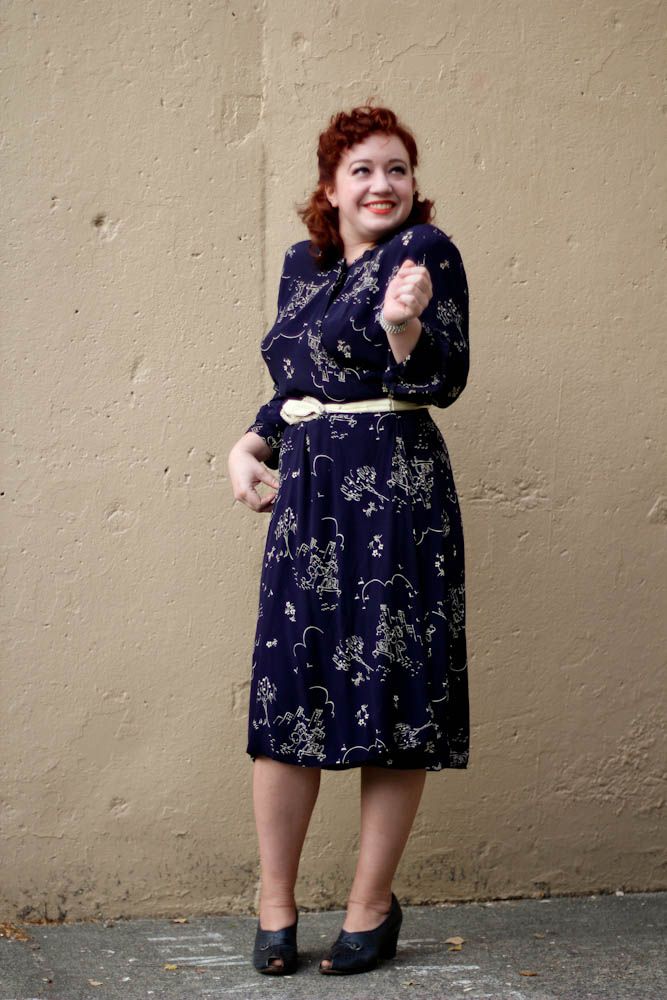 Also: there is this from last night.
Putting the hood to good use.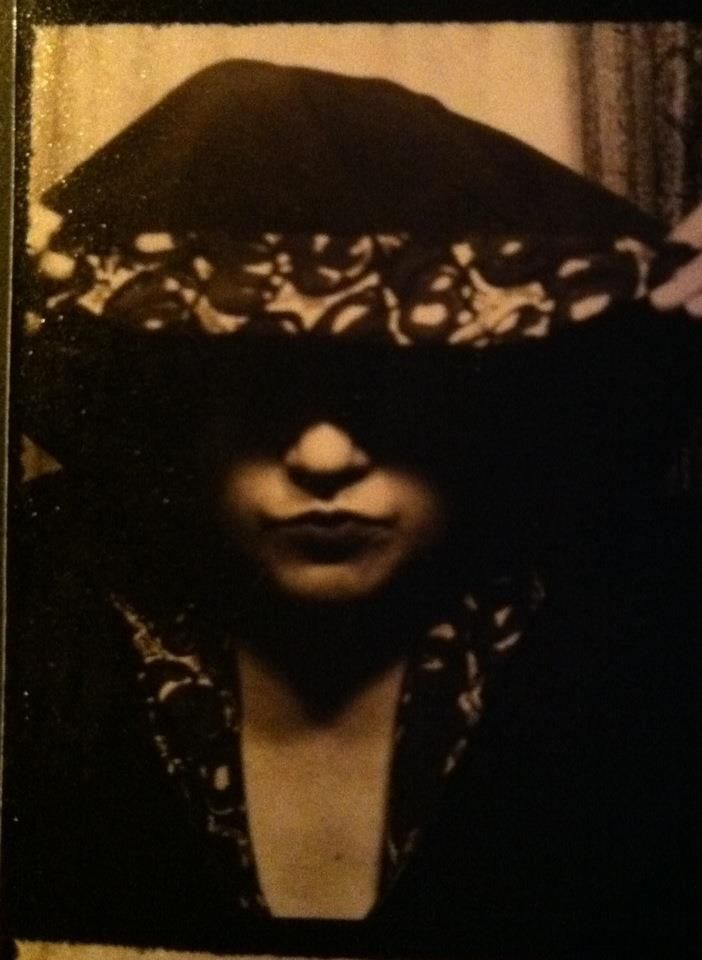 Happy Almost Halloween!!
May all your dark wishes come true:)
1940s dress: Red Light
1940s shoes: House of Vintage, PDX