Why, hello there!
Apologies for the delay in outfit posts lately. I've been the busiest little bee this month! Working constantly & getting ready to move next week.... Oh man, I hate moving. I mean, ok, who doesn't? But still... Barf.
Anyhow, it'll be over soon, so I shouldn't whine;)
Okie dokie, onto fun stuff. Like this '40s dress. With star novelty print... Uhh, yeah.
!!!!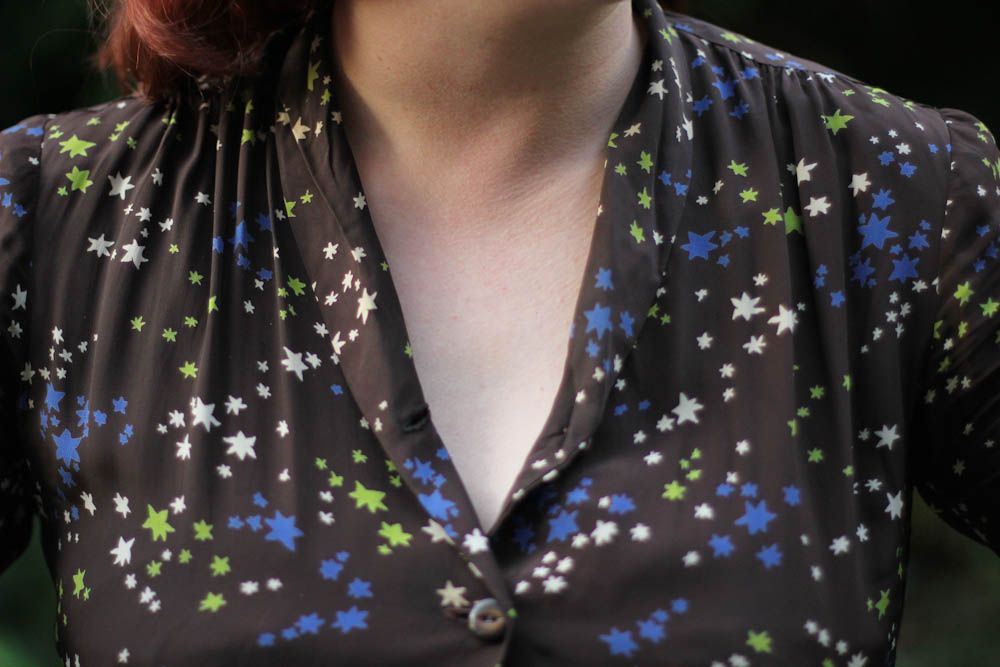 Can you tell I finally re-dyed & cut my hair? Feels so much better!

Oh yeah, aaand I got a perm. Which basically did nothing, except now my pin curls stay in slightly better. And I suppose it definitely has more body now. Silly straight hair, I'm doomed to chase elusive curls for the rest of eternity.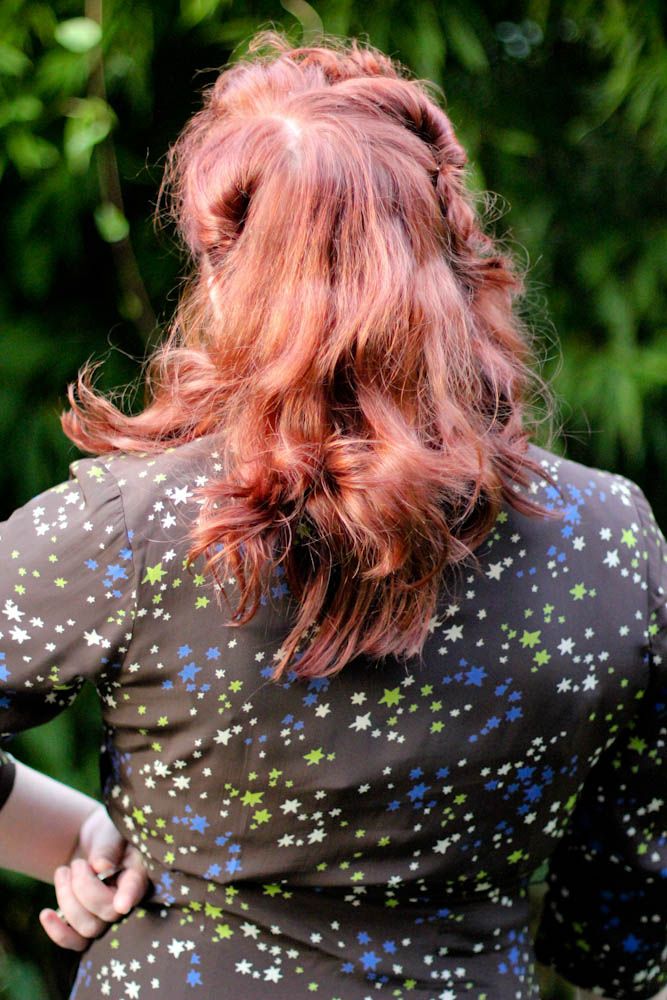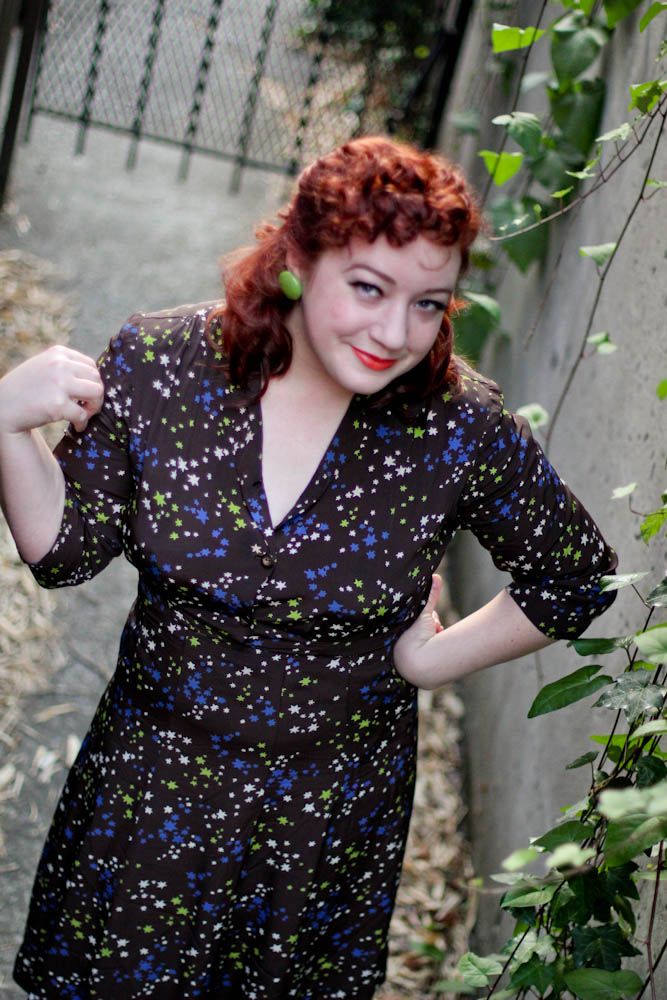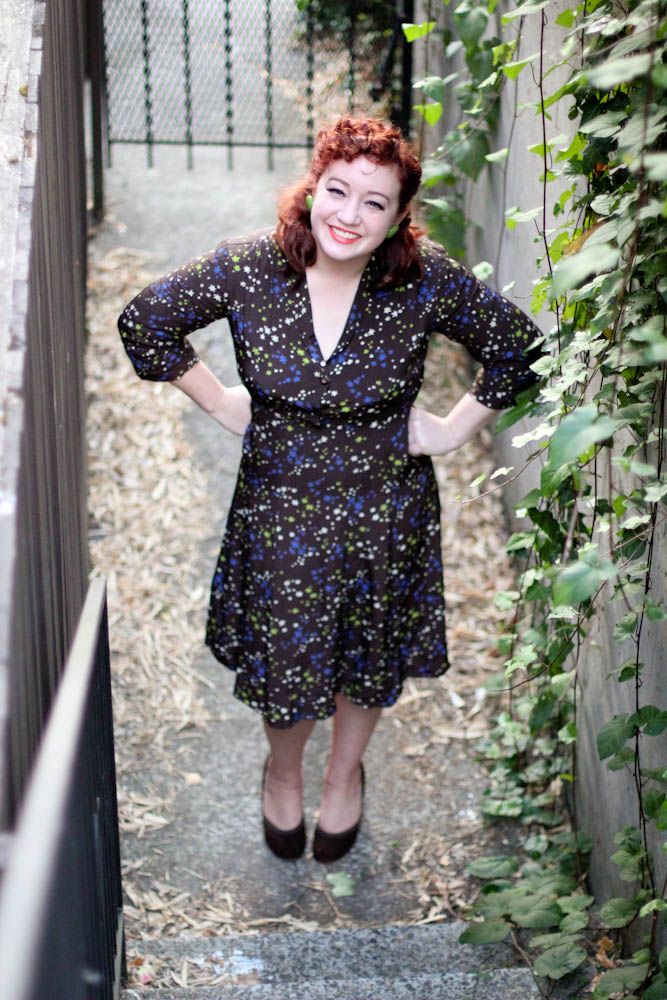 Love it!
Also, speaking of love.... I opened my birthday present from my dad yesterday, and almost had a heart attack. I should save this for an outfit post - but it's too good not to share! - even if it's only an iPhone photo.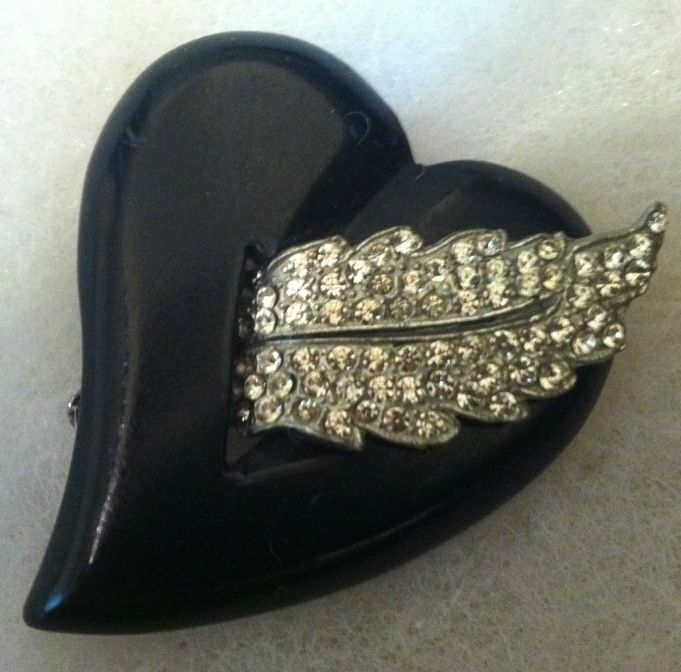 Black bakelite perfection, *squee!*
He did good, yeah?
xox
1940s shoes: West Seattle Antique Mall
1940s bakelite brooch: Rhinestone Rosie
All photos courtesy of Irene Wang