Hiya guys!
I guess you haven't heard from me in a while... it's been a weird month.
Mega apologies for dropping off the face of the planet! I truly didn't mean to, it just.. happened. Oops.
Last week, I took time off work & went to Denver for Thanksgiving.
Not only did I have a grand ol' time hanging out with my dad & his partner, I also ate an obscene amount of yummy food, and scoured many an antique store for goodies.
I got in some trouble.

I had to take a hat box home with me as my "personal item". o_O.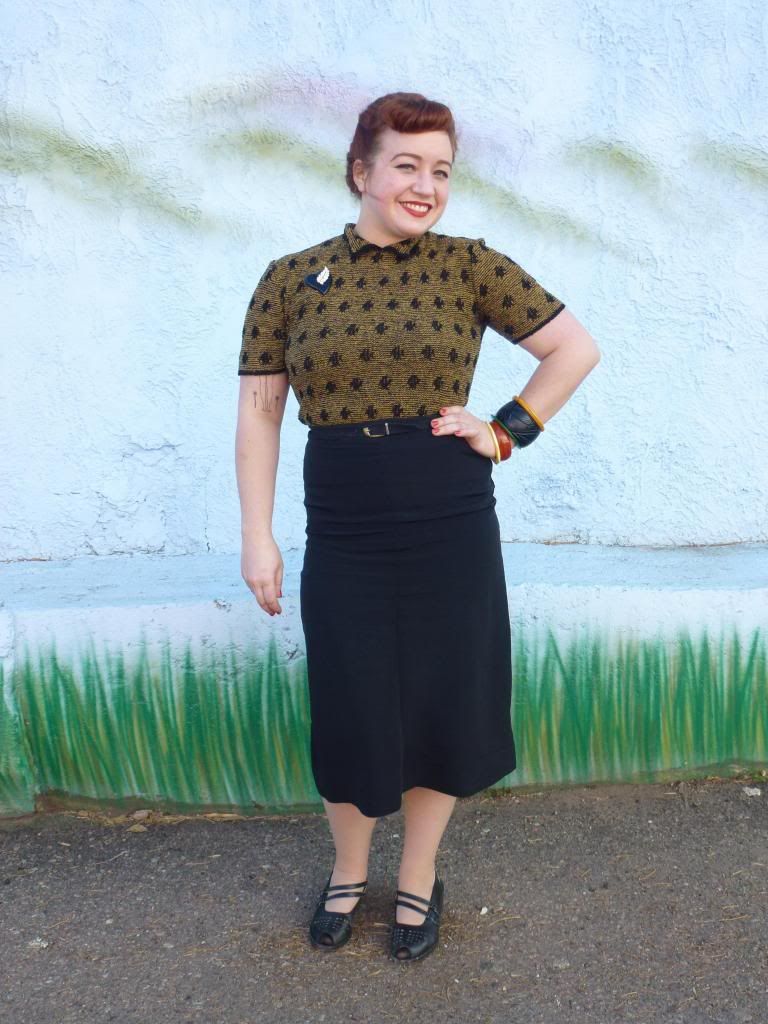 It was pouring in Seattle when I took off... but it was almost 70
° & sunny in Colorado.
This is a pretty typical "lazy day poking around shops" kind of outfit. 1940s sweater & skirt, toss on some jewelry & we're done.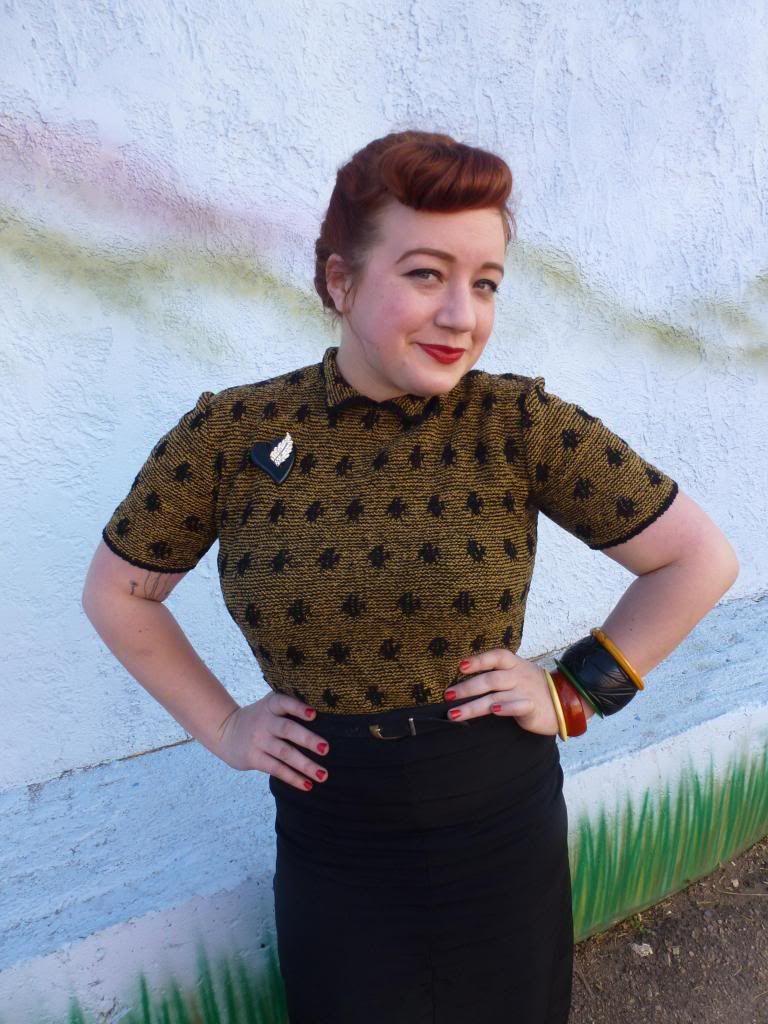 That being said, I am pretty smitten over this sweater. I pined for it all summer!
My dad & I got pedicures (& a manicure for me). Despite my major inhibitions about germs, I love getting my nails done. Even if I immediately chip them, which I did.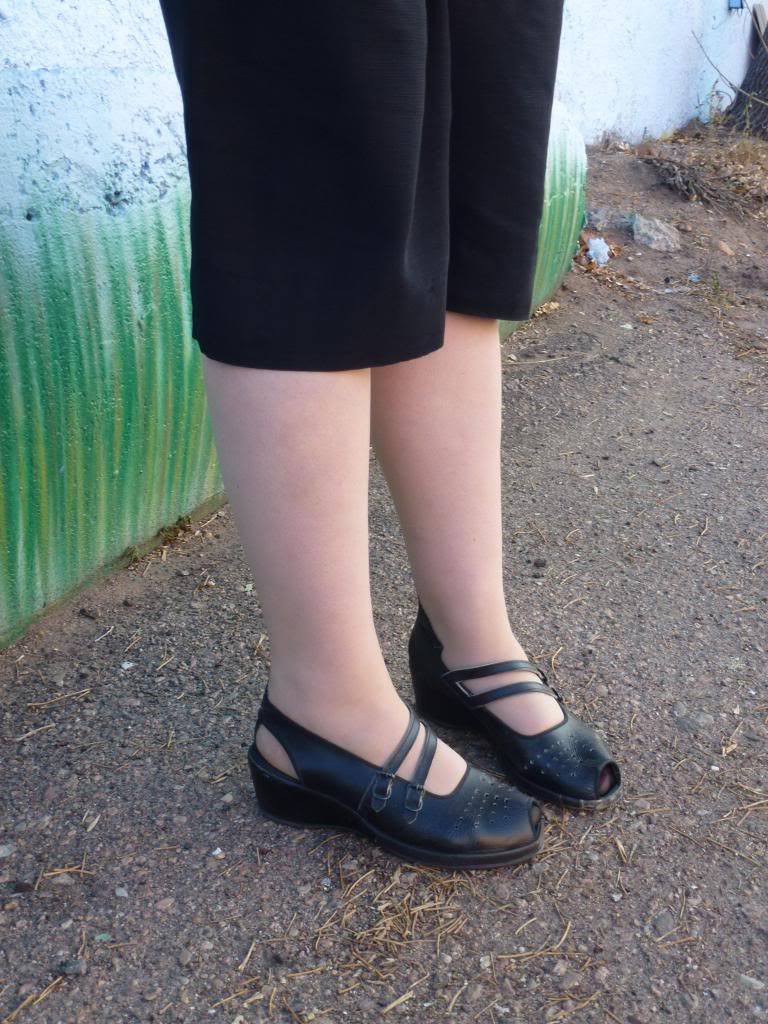 New '40s wedgies! I need more of these. I want to wear them everydayever.
They remind me of these, from 1945. (Sidenote: these women have no toes!)
That's really as far as this outfit post goes. Blech. It was one of those "well it's either this, or it's nothing" sort of moments, so I went with the "this".
More posts to come soon. Apparently, I'm going to have more time on my hands coming up reaaaal soon here. This wasn't intentional, rather it's a result of how the universe kind of ****ed me threw me for a loop this month.
I had two jobs - one retail, one in a restaurant. I am starting a new job in the next few weeks (more on that later), so I put in a month's notice at my retail job. I thought I'd work my new job, and keep my restaurant shifts. Perfect, right? Except 2 weeks after I quit my retail gig (and after we've hired & trained my replacement)... The restaurant found out they have to close. The landlords are kicking them out, after 36 years, so they can build condos. Nooooo!

So... now I need another job.
In other news, I signed up for an Instagram yesterday!
It's basically just gonna be pics of old timey wearables.
Here's some sneak peeks of goodies I got in Denver: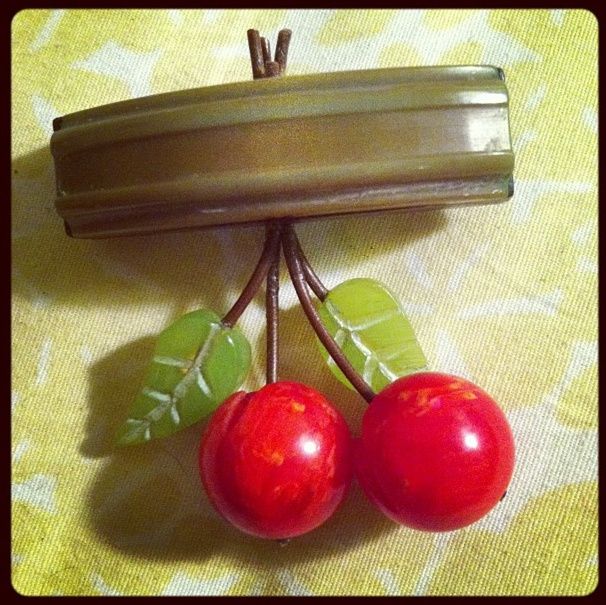 1940s carved bakelite cherry brooch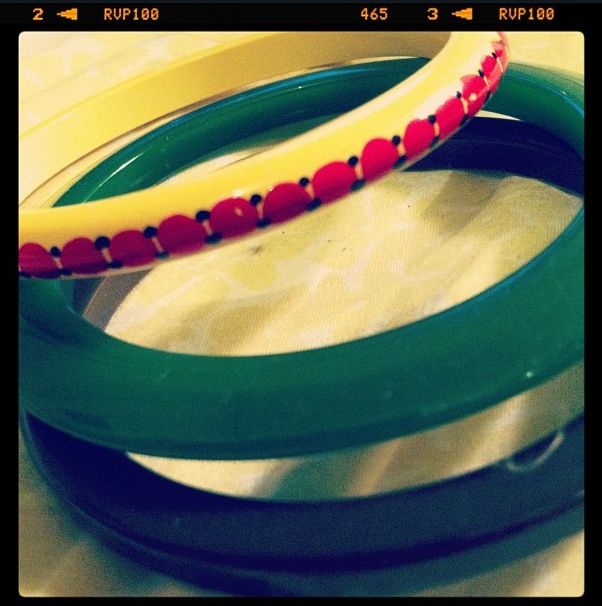 New bakelite bangles - the top one is painted!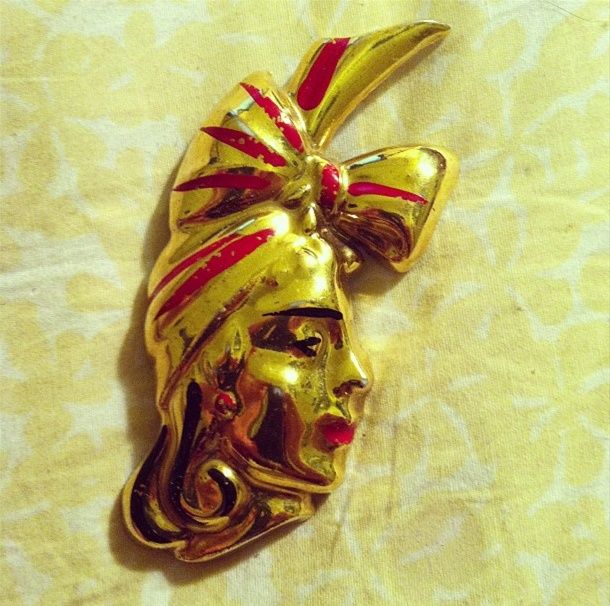 Massive 1940s lady head brooch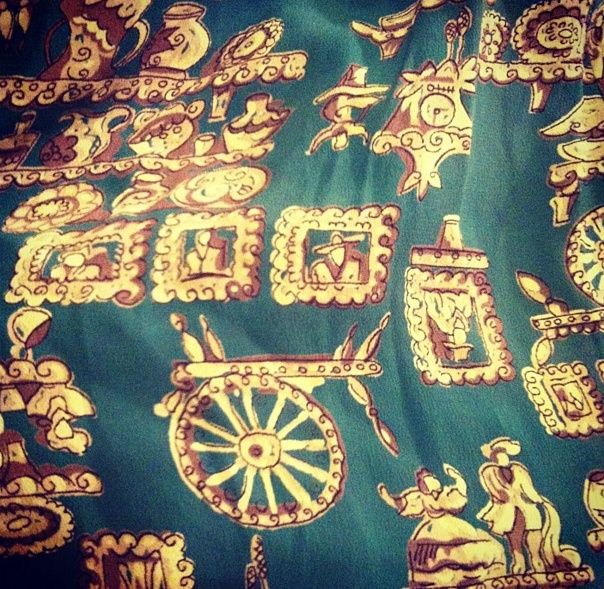 Thanks to some confusion over some terrible '80s shoulder pads
("1940s style dress"
), this genuine '40s number was a hilarious steal.
Okie dokey, that's enough for today.
Wish me luck on the job hunt, wah waaah.