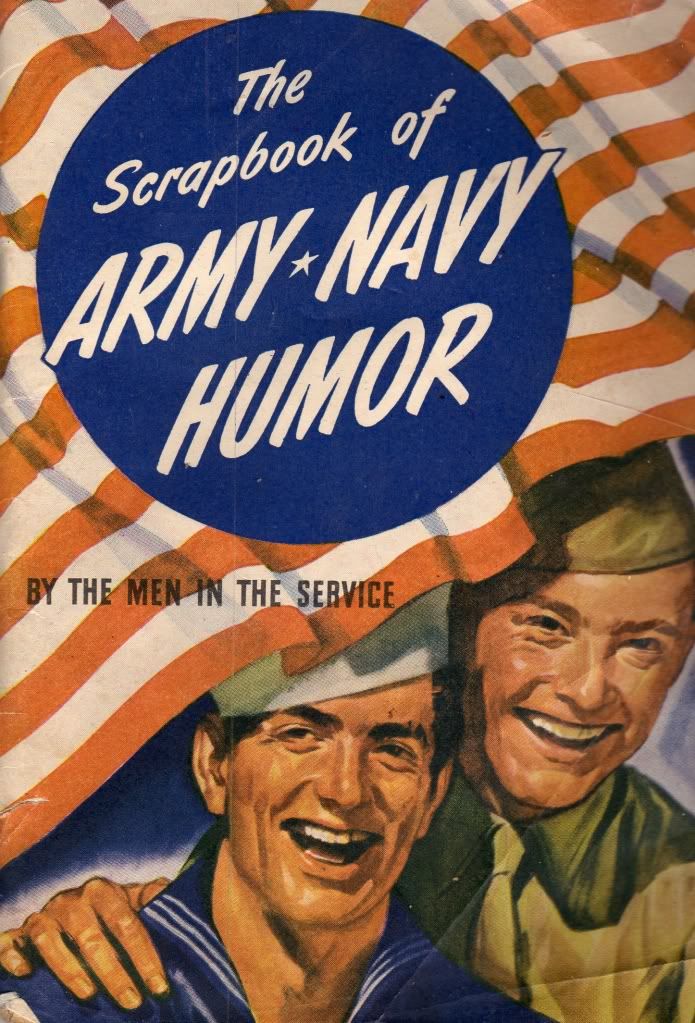 I picked up this gem publication the other day - The Scrapbook of Army - Navy Humor (1943)
Chock full of not-so-funny jokes, '40s babes, slight homoeroticism (*ahem*, see cover) & old timey WWII racism. I ignored the last bit, and scanned some snippets for your viewing pleasure.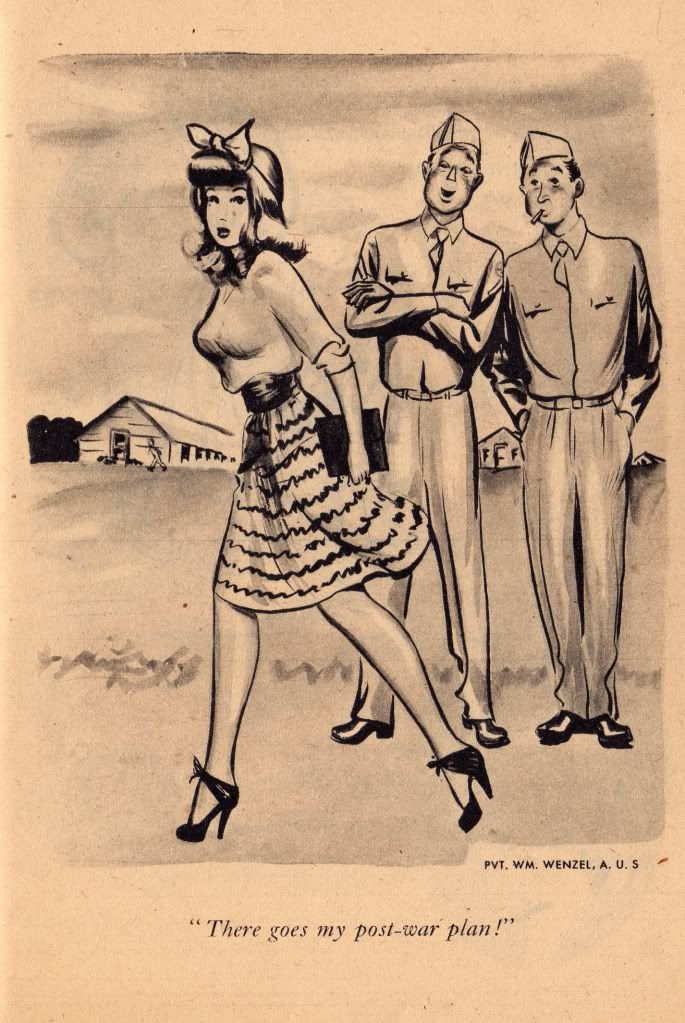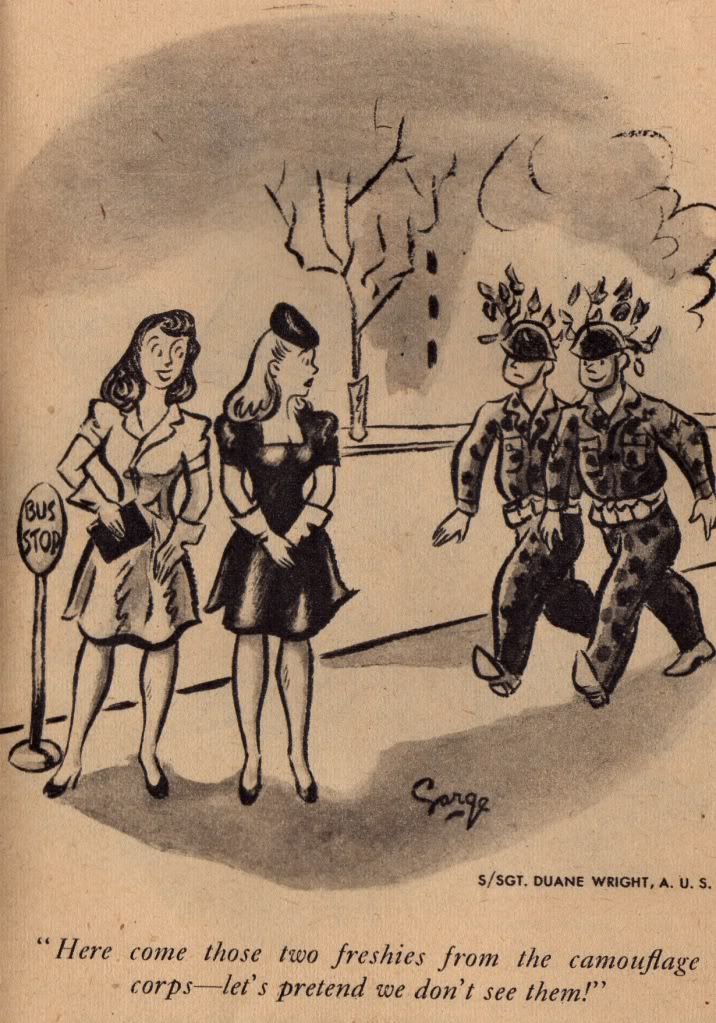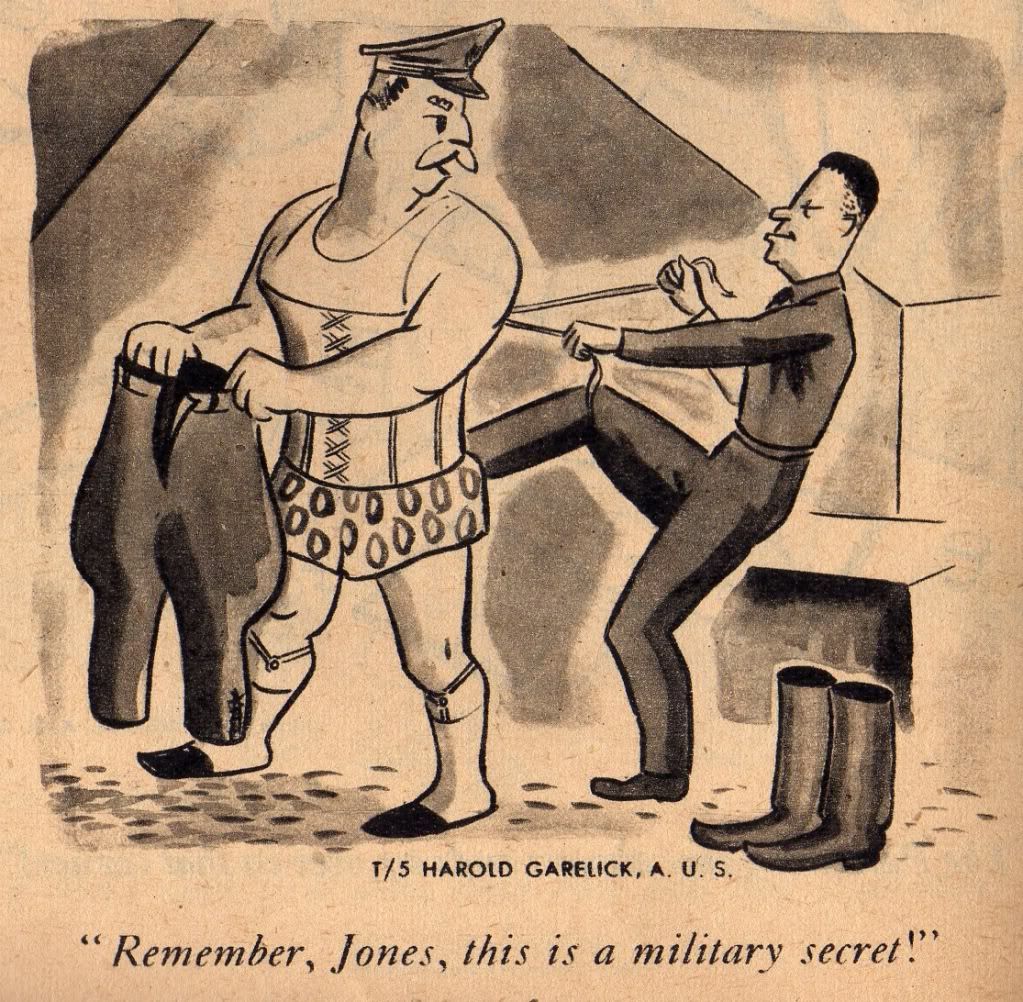 And...
Duh, there is a centerfold.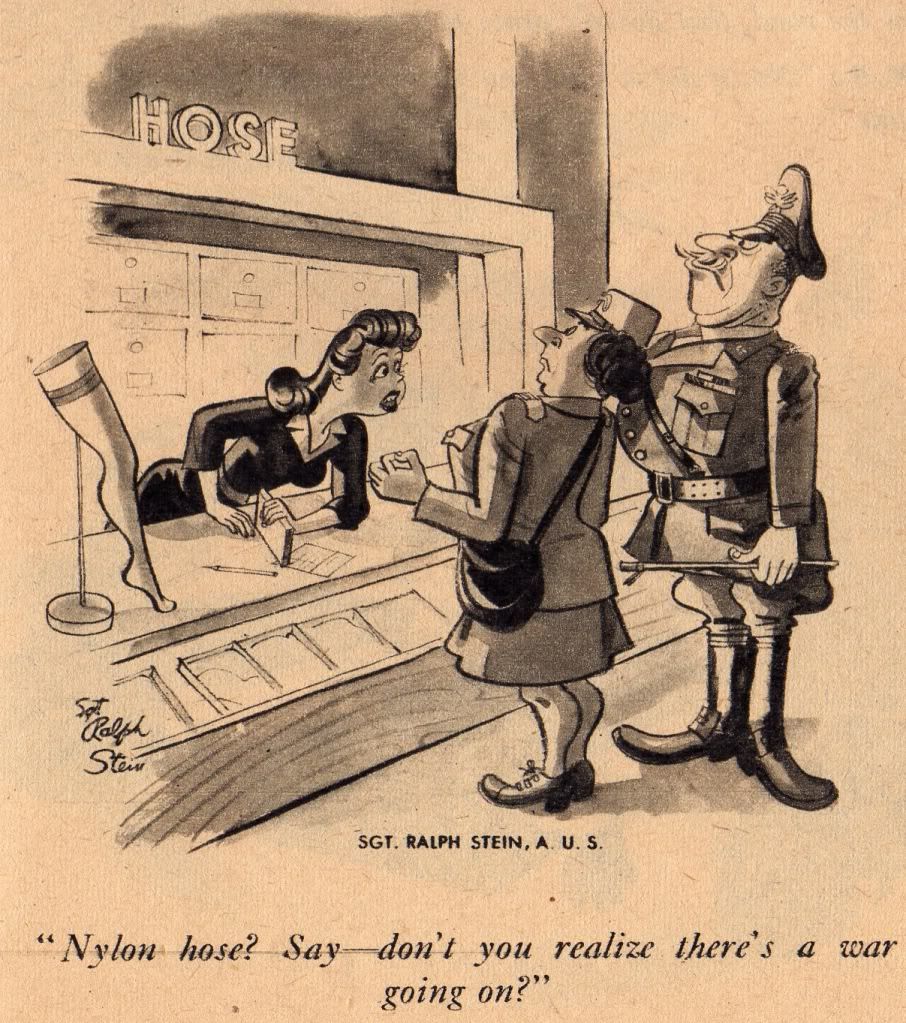 My favorite...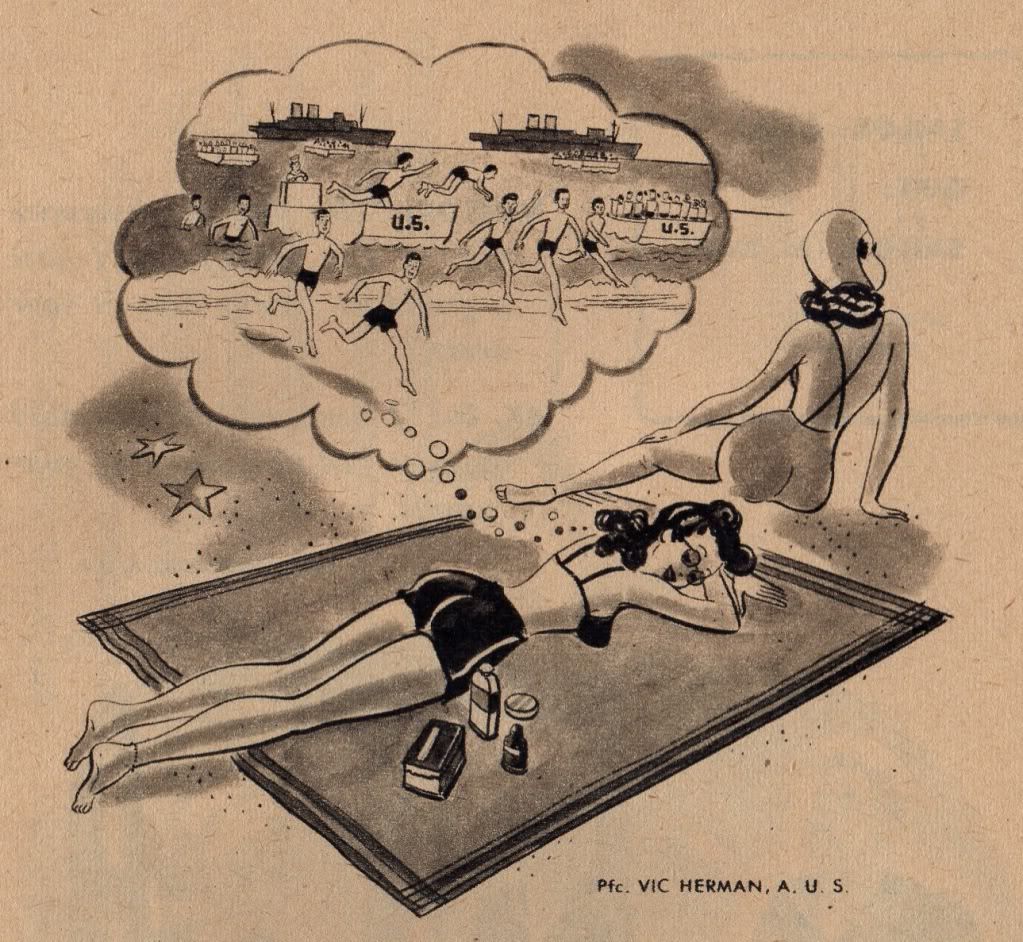 A gal can dream;)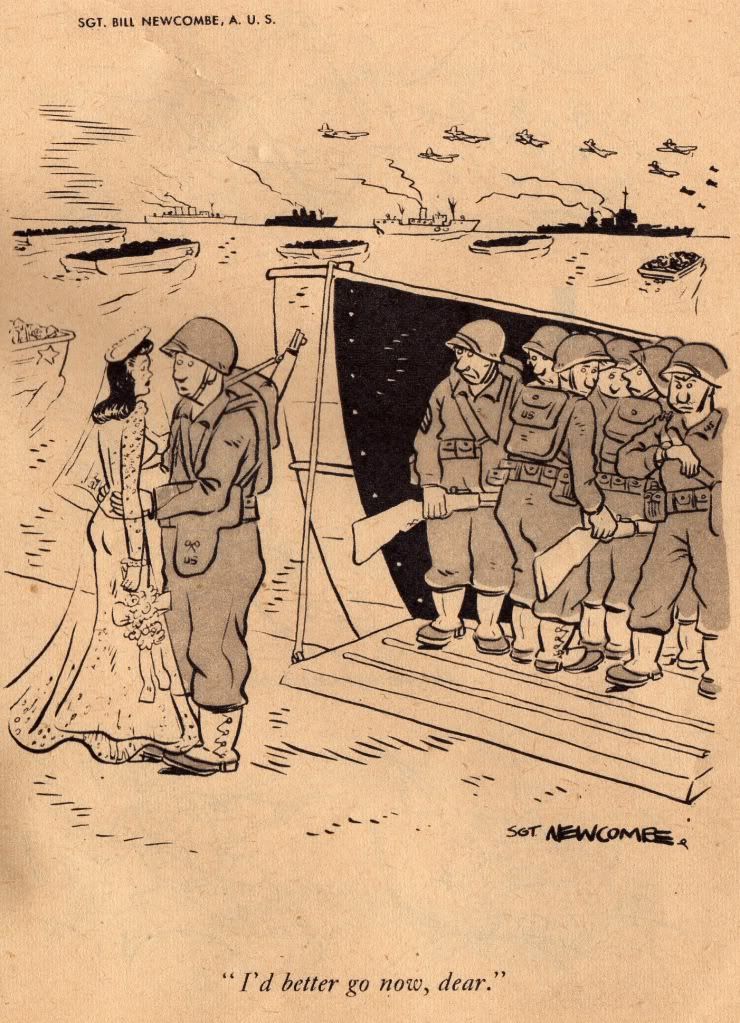 I hope all ya'll are doing fabulous... I've been oh-so-busy at my new job. Who knew setting up a vintage store was so time consuming? I can't wait to share what all the hard work's been about, it's getting painfully close!
What happens after steaming clothes for hours & hours... exhaustion.
xox