Brrr! As I shiver myself through this chilly winter day, I thought I'd share a brief article on winter accessories from a January 12, 1948 issue of Life magazine. Short, sweet, & cute as a button.


Accessories
This winter they include revival of the perennial bonnet & shawl.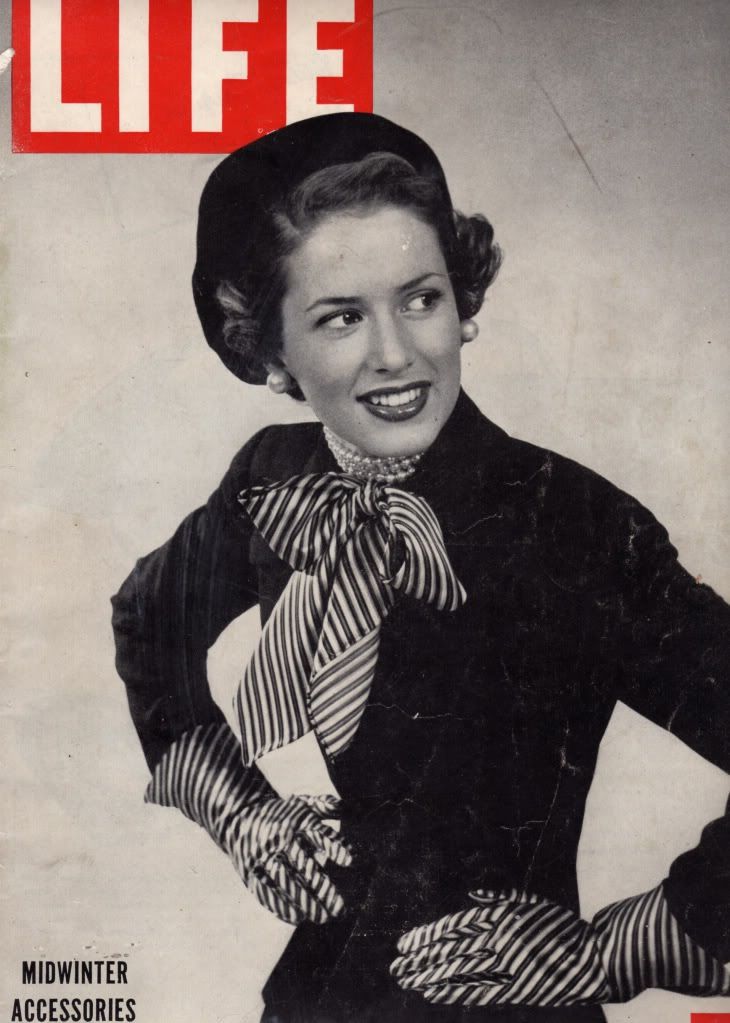 This is the time of the year when a woman surveys her wardrobe and then wrinkles her nose in pretty boredom. She does not want to make major additions to her winter apparel so late in the season, and yet she feels the urge to spruce herself up. This ubiquitous need has resulted in the winter accessory, which is designed to lend a fresh look to a familiar wardrobe. This year the fashion trend toward greater elegance has created a host of really new-looking accessories. They include new waist pinchers, glove & scarf sets, petticoats & quilted jackets. Most dramatic of all, however, is the renaissance of the Civil War period's bonnet & shawl. Shawls are either of simple wool or expensive fur. Bonnets, practical & flattering, provide an admirable substructure for pinning on the flowers, veils and ribbons that helps make the wait for spring clothes bearable.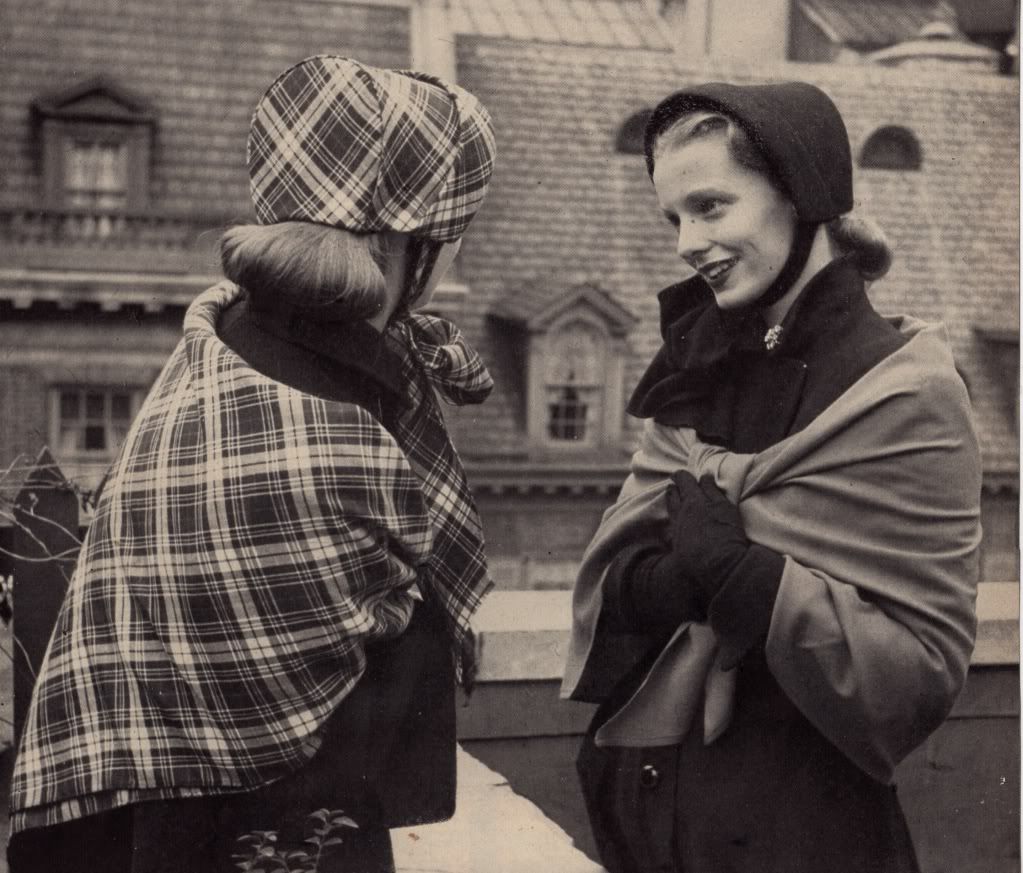 A bonnet & shawl of green, yellow & white plaid chat with a Quaker bonnet of jersey and flannel shawl. All are from John Frederick.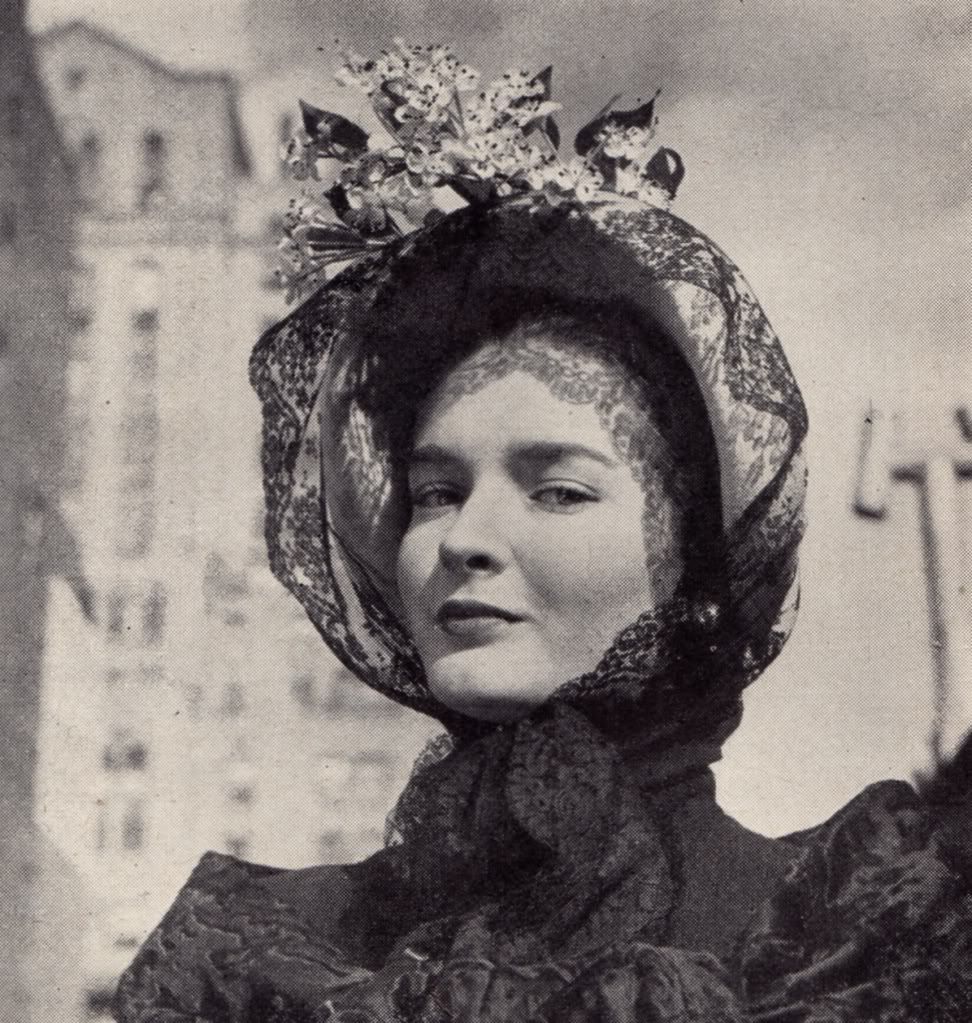 Black lace and pale-pink apple blossoms decorate demure bonnet of light-blue felt from Sally Victor, $59.50. Shawl worn with it is Russian broadtail.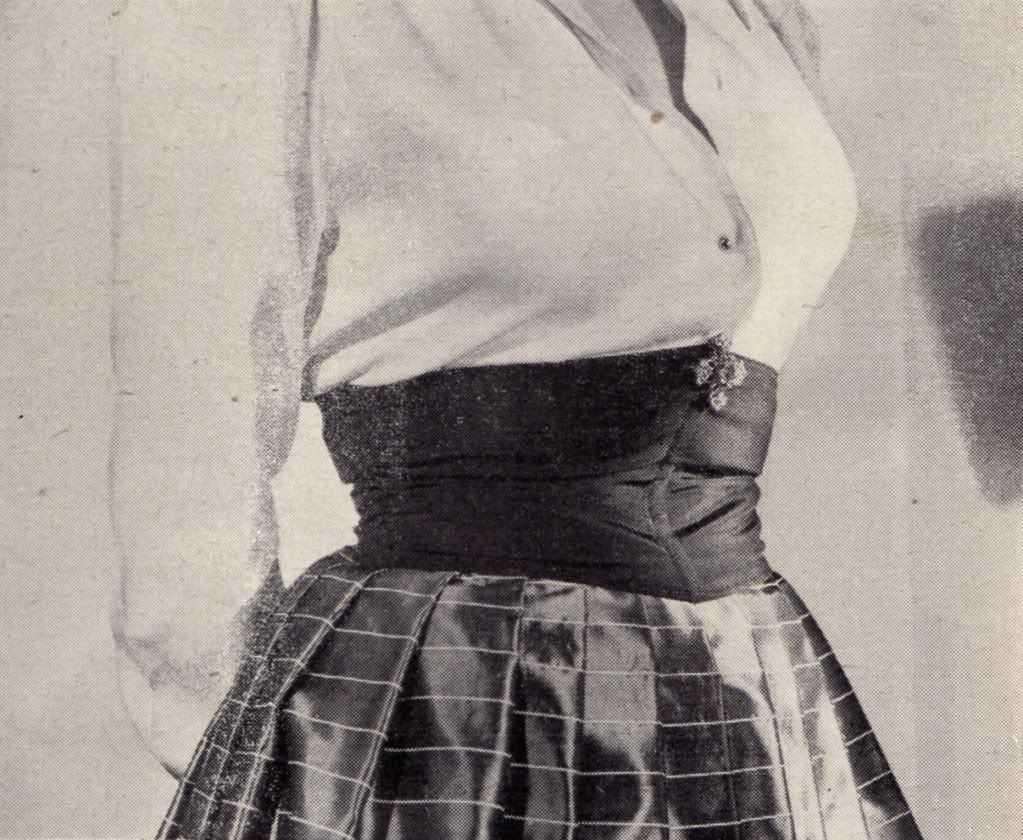 Outside waist pincher of black lastex gives familiar costume a new appearance, slenderizes waist. Made by Schaffer Belts, Inc., its costs $5.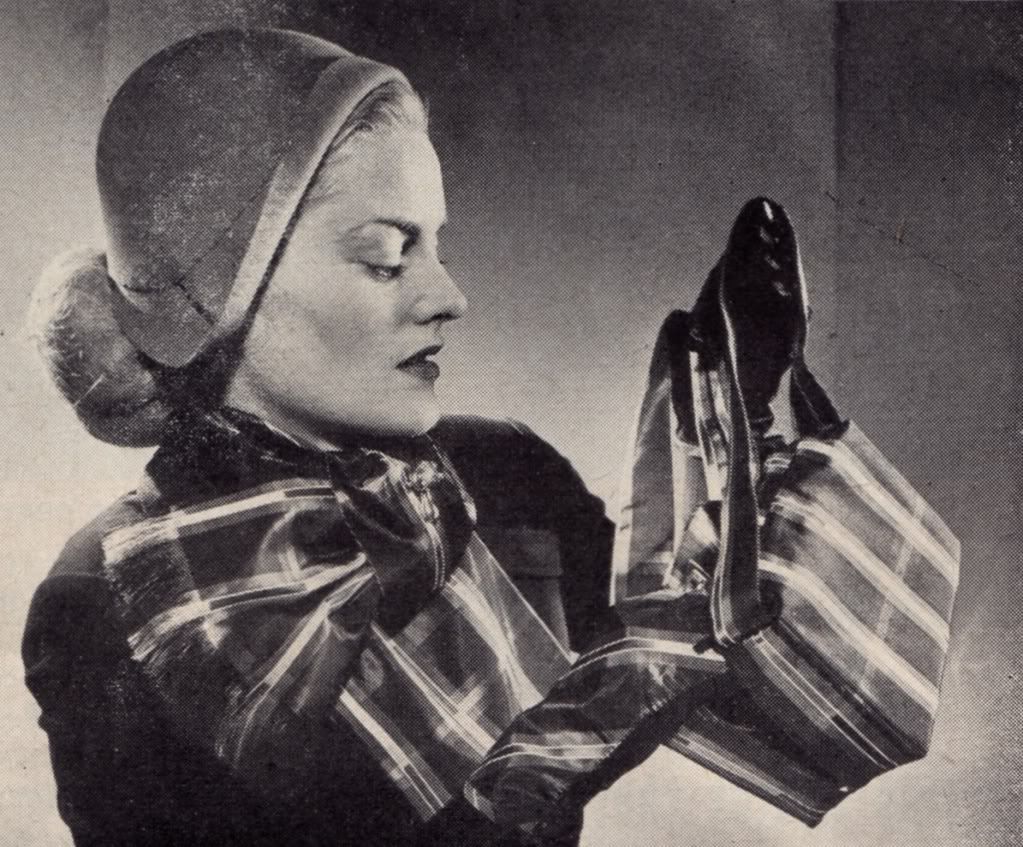 Matched sets - gloves, scarf and bag - are an important winter item. Set shown above is of black, red and yellow taffeta, costs $35 at Nat Lewis'.

Which is your favorite? I'm loving the sets! Not to mention, the pearls & scarf combo on the cover is a perfect pairing I wouldn't have thought of. Thanks, Life!

Hope you all are keeping cozy!

xox