Where did January go? So confused.
But you know what?! I'm crazy excited for February!
The last two months have been rough, I simply haven't been working enough. It's not just a matter of bills, it's a matter of happiness. I basically don't know what to do with myself when I'm not working at least full time (ideally more). Most people I know get stressed out when they are overworked, but for me it's the opposite. I love 15 hour double days, I love weird strings of weeks where I don't have days off, I love running on coffee alone. Having nothing to do just makes me feel.... anxious. Really, really anxious. Am I the only one this happens to?
So let me do a victory dance here. I officially have only 1 day off this month.
YESS. So much uncontainable glee, it's laughably absurd. So if any of you are locals, come visit me at B&O's new location in Ballard! We open on Valentine's Day, and I know everybody's been missing that cake.
In the "apparently I'm always at work" vein, here's some pictures taken the other day, when the lovely Irene Wang visited me at Lucky. It was so good to see her; she's been super busy over the past few months, being a real grown up and buying a new house! (Congrats again!!)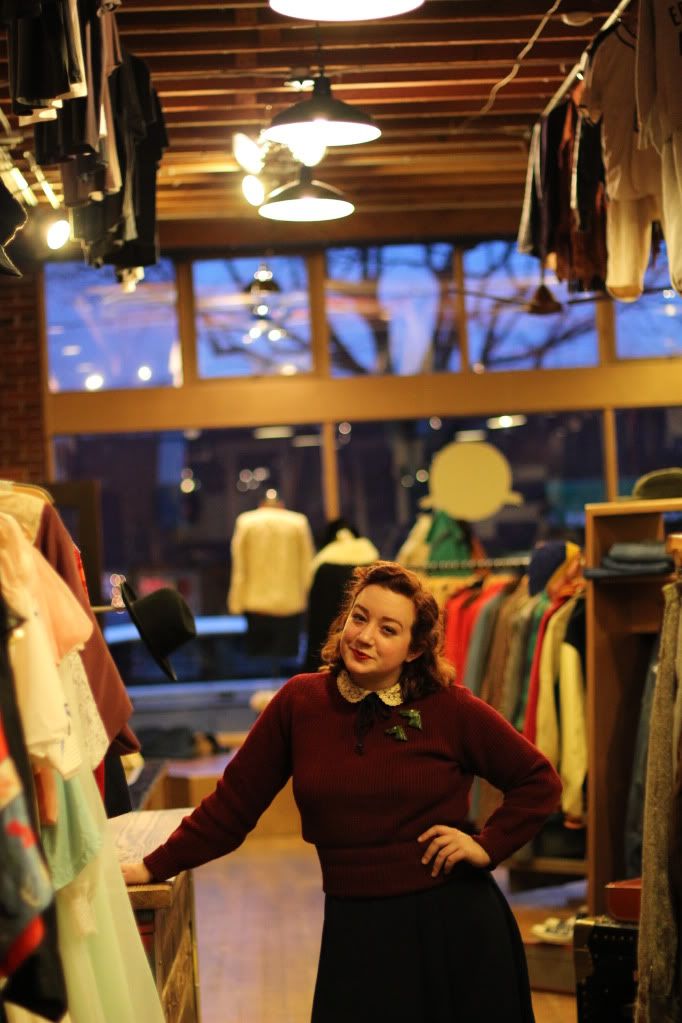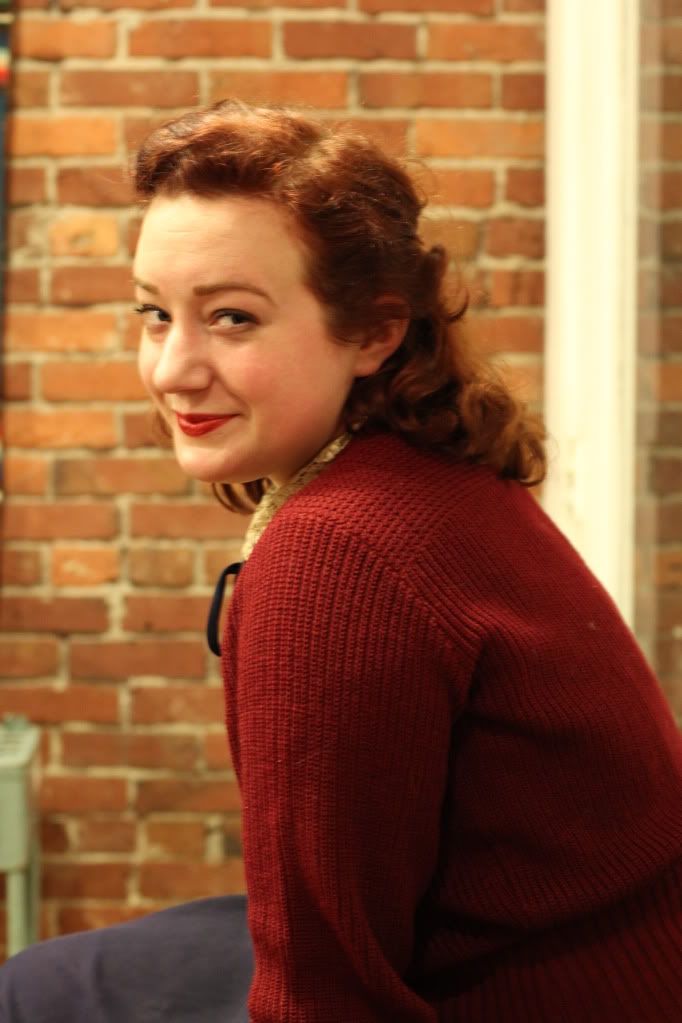 This sweater is probably my favorite thing right now, I've basically been living in it. I really need to make a pattern from it, and reproduce it in every color imaginable. I haven't made a pattern in years, so it would be both a pleasure & a challenge.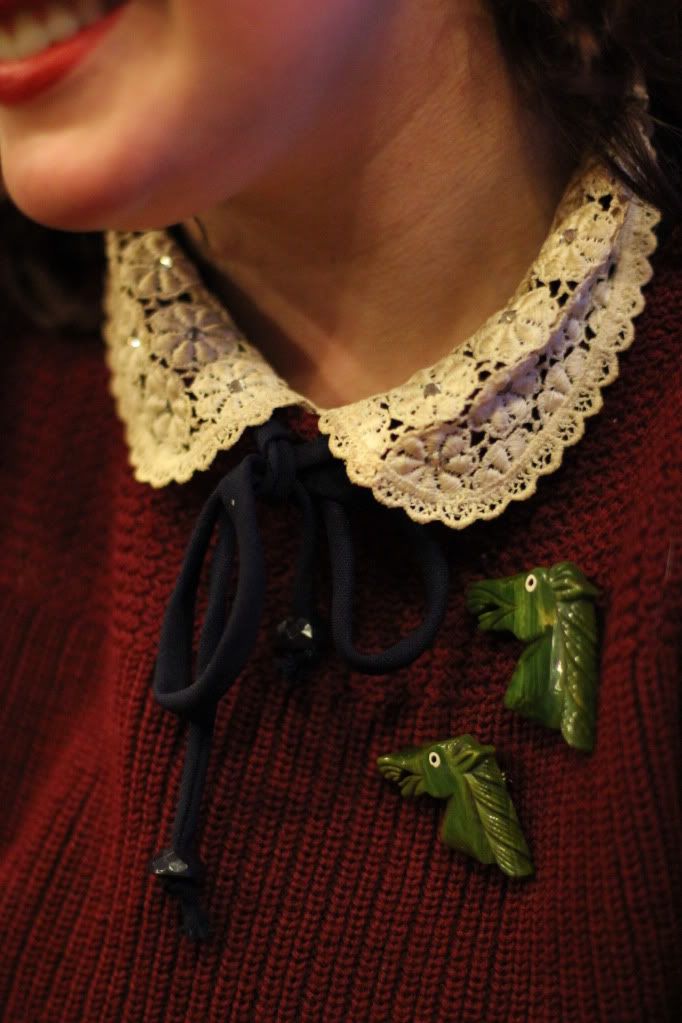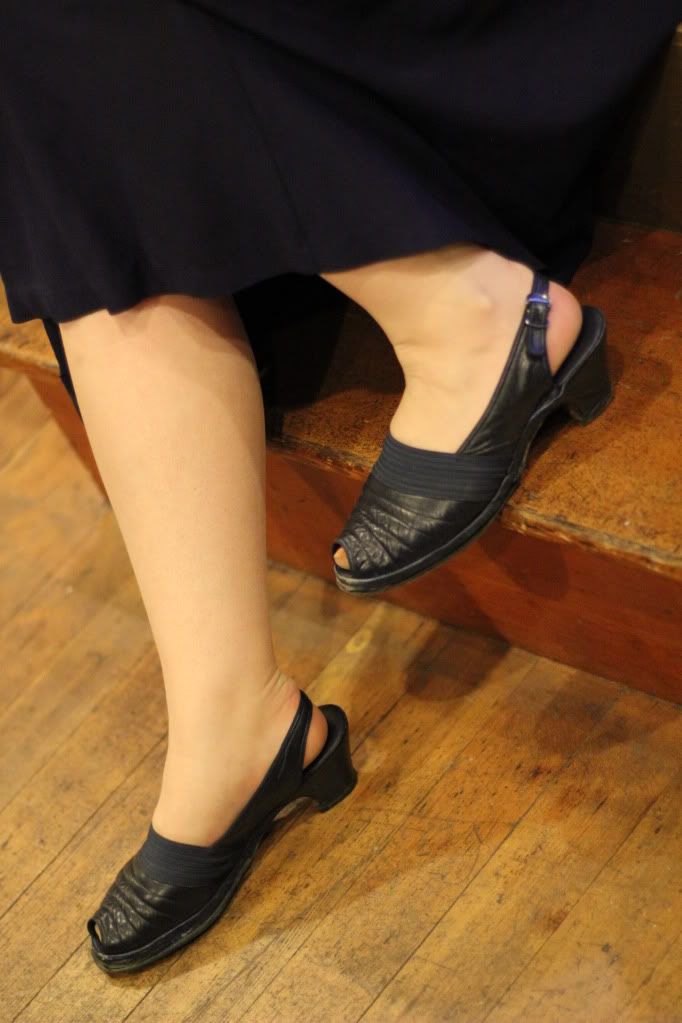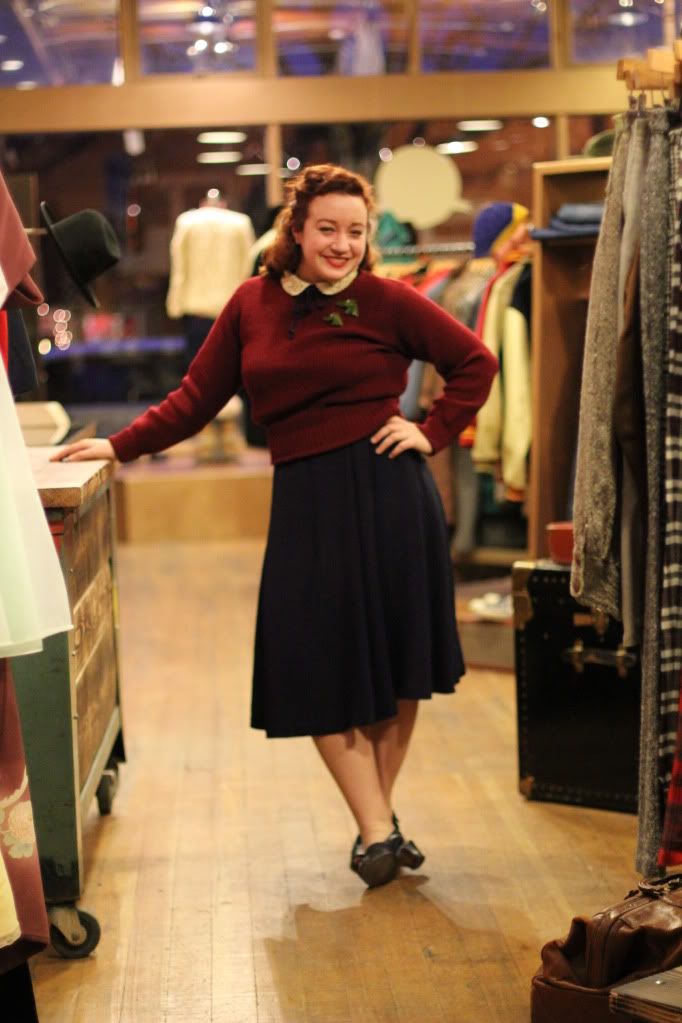 Warm wishes, always!
xox Sara
1940s shoes: Red Light
1940s bakelite pins: Grandma!