Hello lovelies!
It's time for an outfit post - shocking, I know. Last Sunday, my friend Jaynie & I hung out all afternoon & she snapped some shots. Randomly, I happened to be wearing my two of my favorite silhouettes - balloon sleeves & an ultra-swingy coat. Like many things, the more exaggerated they are, the more I like them. In that light, I'll introduce you to this crazy late '30s blouse.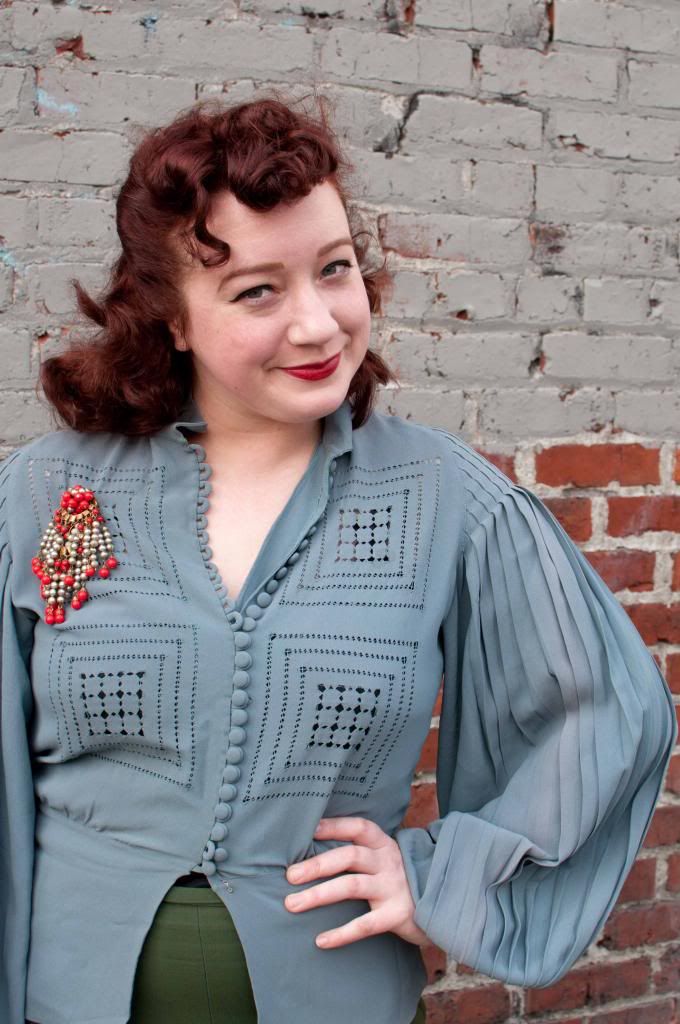 I'm not sure pictures can quite do justice to how wide these sleeves are. The top half is completely pleated, allowing for soooo much fabric. It would be the most unflattering thing imaginable, if it weren't for the fitted bodice & nipped waist. Love.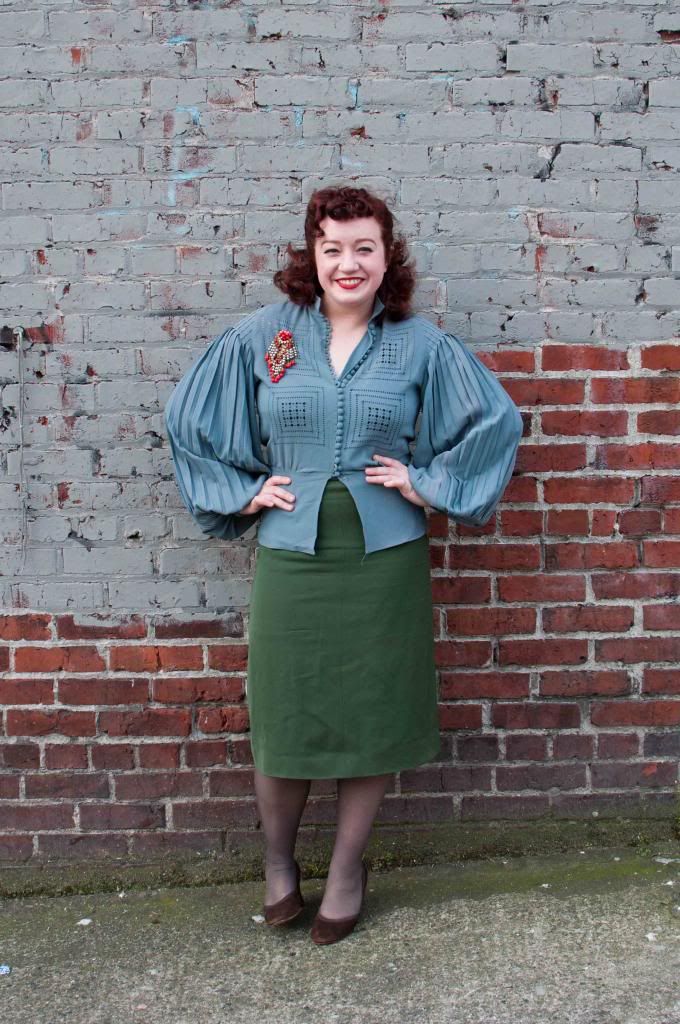 Unsigned Miriam Haskell, swoon.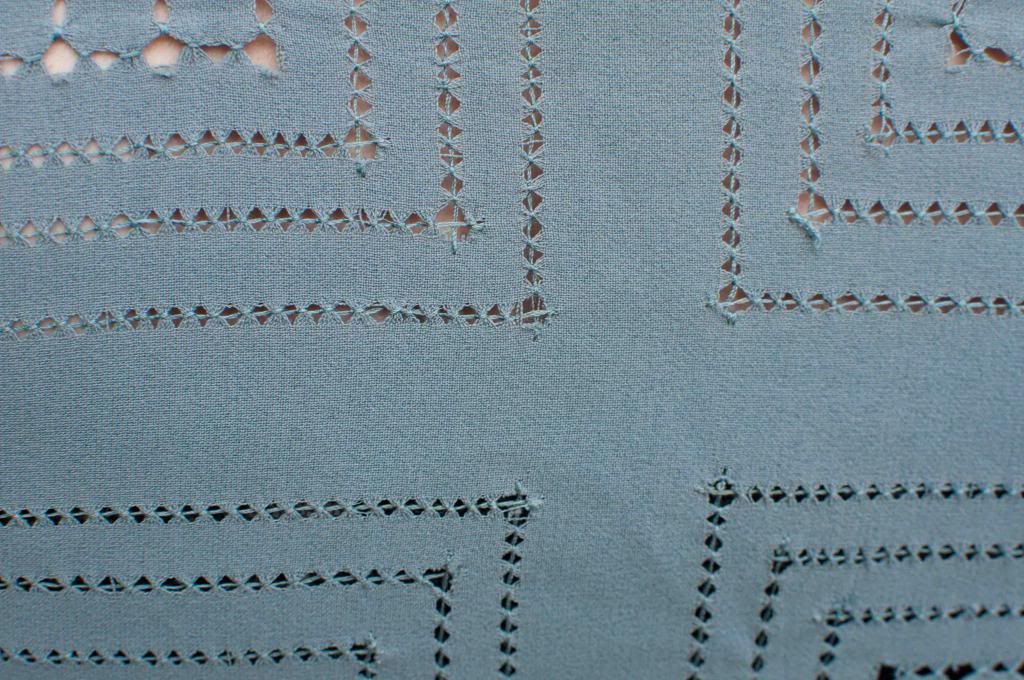 The detail of the bodice... Do any sewing-savvy gals out there know what this technique is called? Is it considered a type of fagoting? I should ask my grandmother, she'd know. Whatever it is, it looks tedious & time consuming... but also quite impressive & pretty. Bravo original owner, bravo.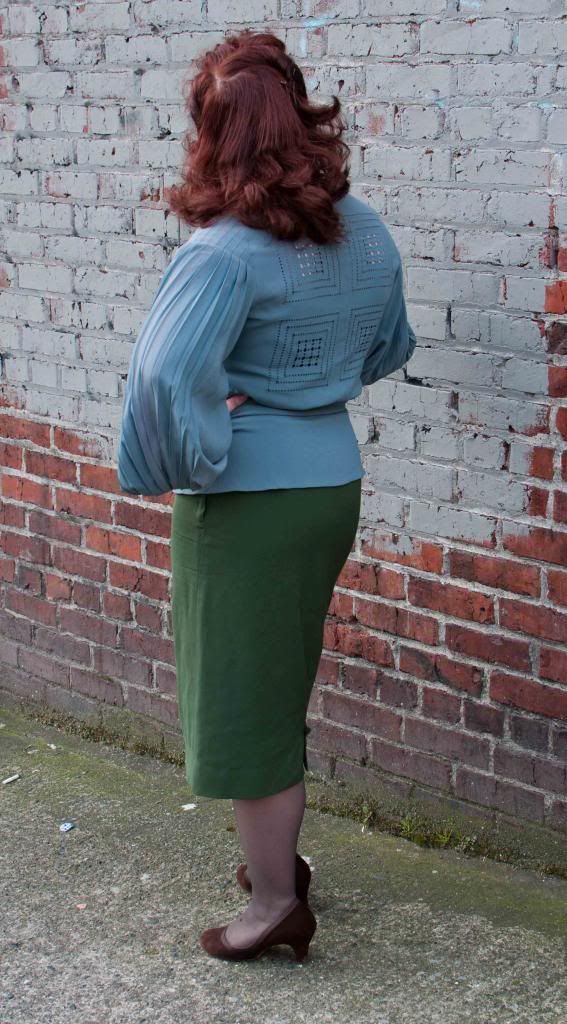 And the coat. This coat rules, it's like wearing a fashionable snuggie. The illusion of classiness, when you are really just wearing a big blanket. Genius.
Carved bakelite button, mmmm.
I may or may not be covering a klutz-related coffee dribble with my hand.
Tuh-duuuh!
Hope you enjoyed. It's terrible, my new years resolution was to be a more consistent blogger, and I've totally failed. (At least I'm succeeding with my other resolution, which was wear hats more often, lol.) But! I have been on Instagram quite a lot lately, so feel free to find me,
@lilies_remains
.
xox
1940s skirt: Pretty Parlor
1940s shoes: West Seattle Antique Mall