It may still be raining as I write this, but it finally feels like spring is truly here in Seattle.
I can take on all the rain the Pacific Northwest can muster, but having it be dark & cold... well that I could do without. The dark depths of winter have subsided, and I can't be more stoked. My lightweight coats have reappeared, and maybe I'll even stop wearing black all the time?! Ok, maybe not. But I'll at least make an effort to be more colorful... enter this outfit, I swear I'm trying, lol.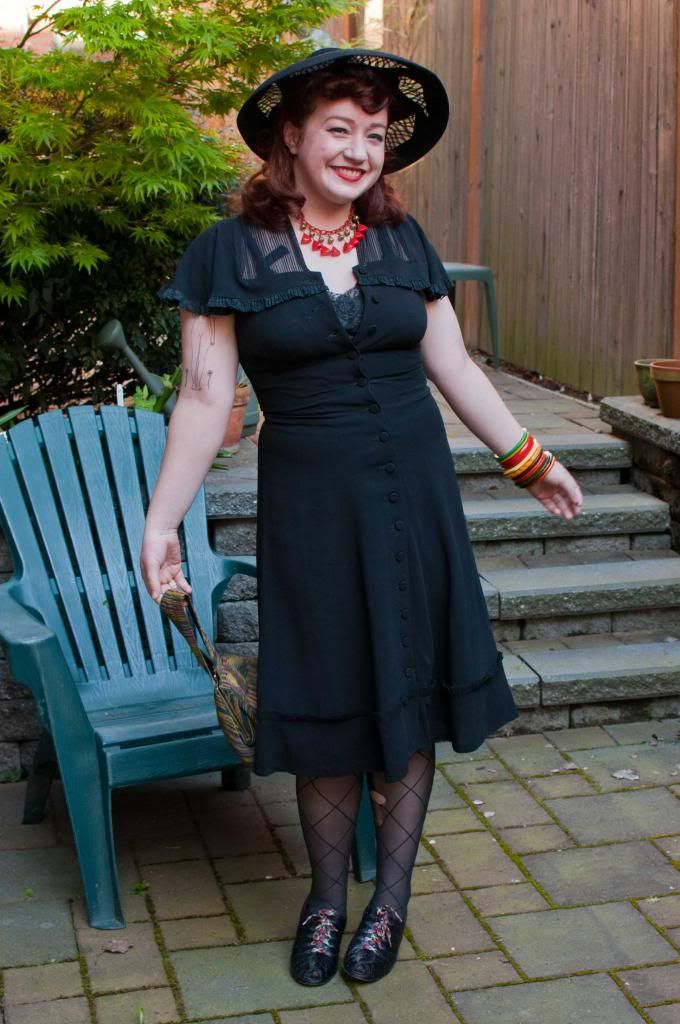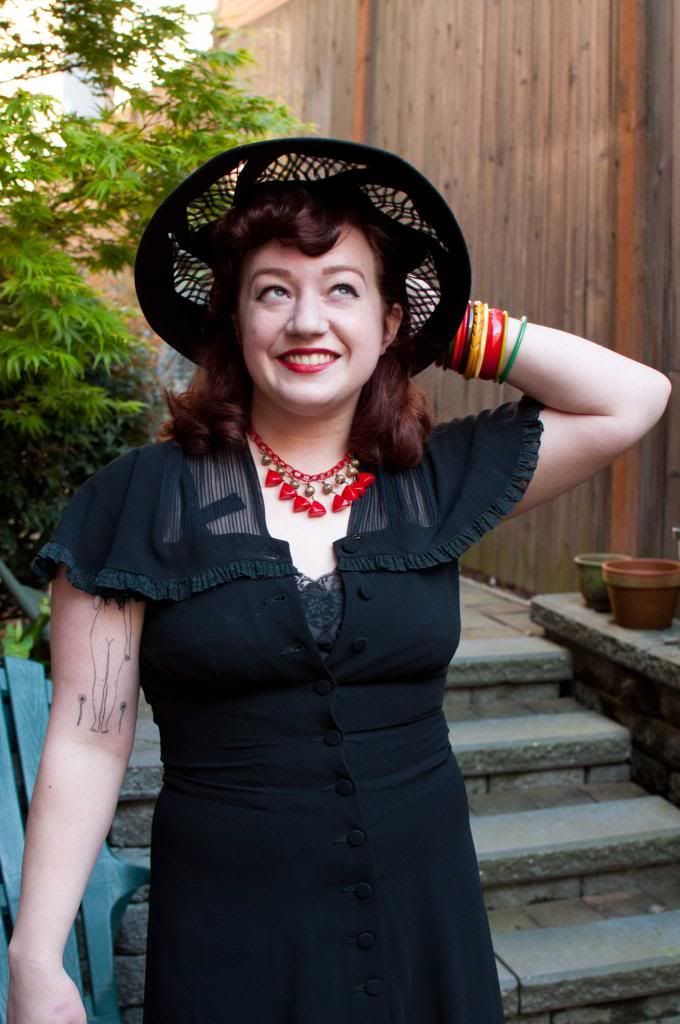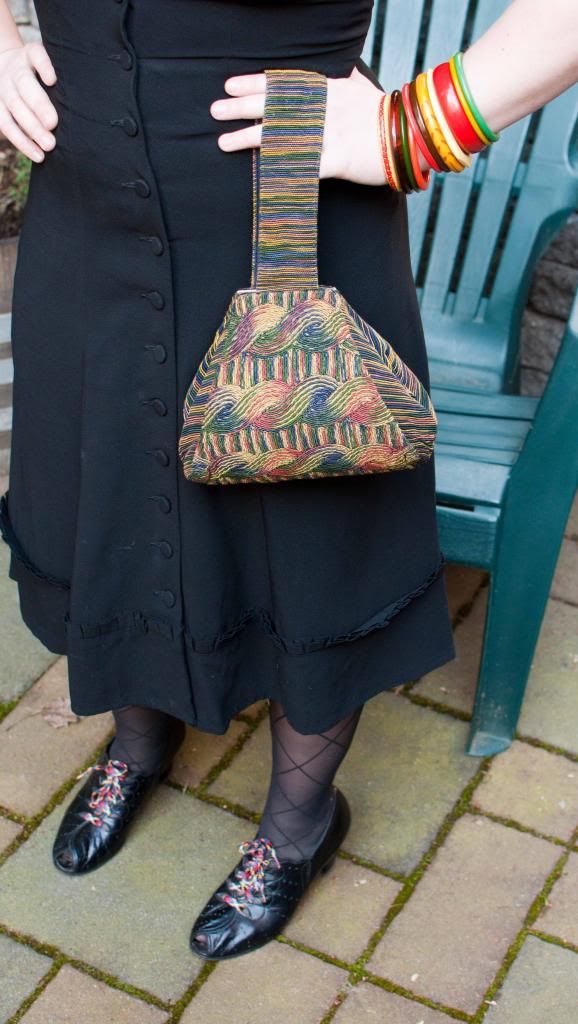 I'm completely obsessed with these 40s oxfords. Rainbow laces!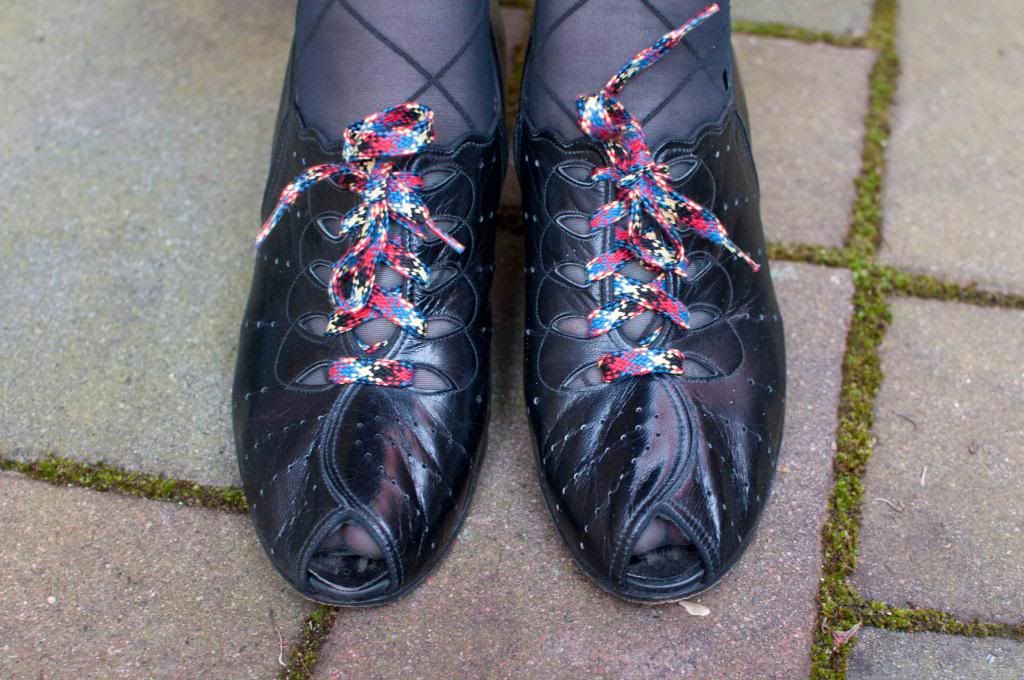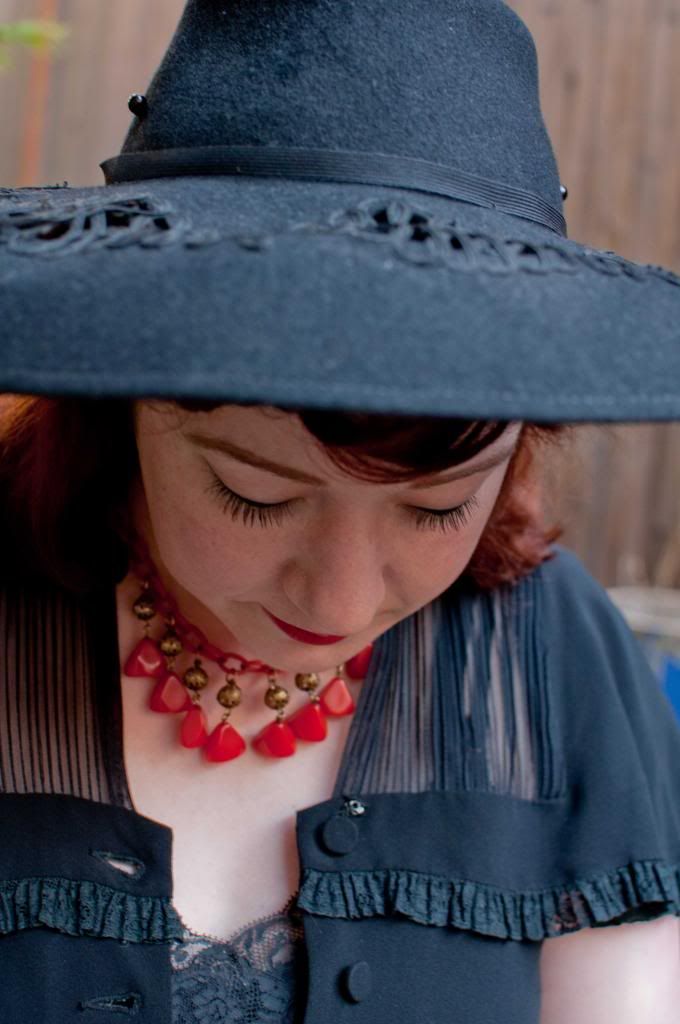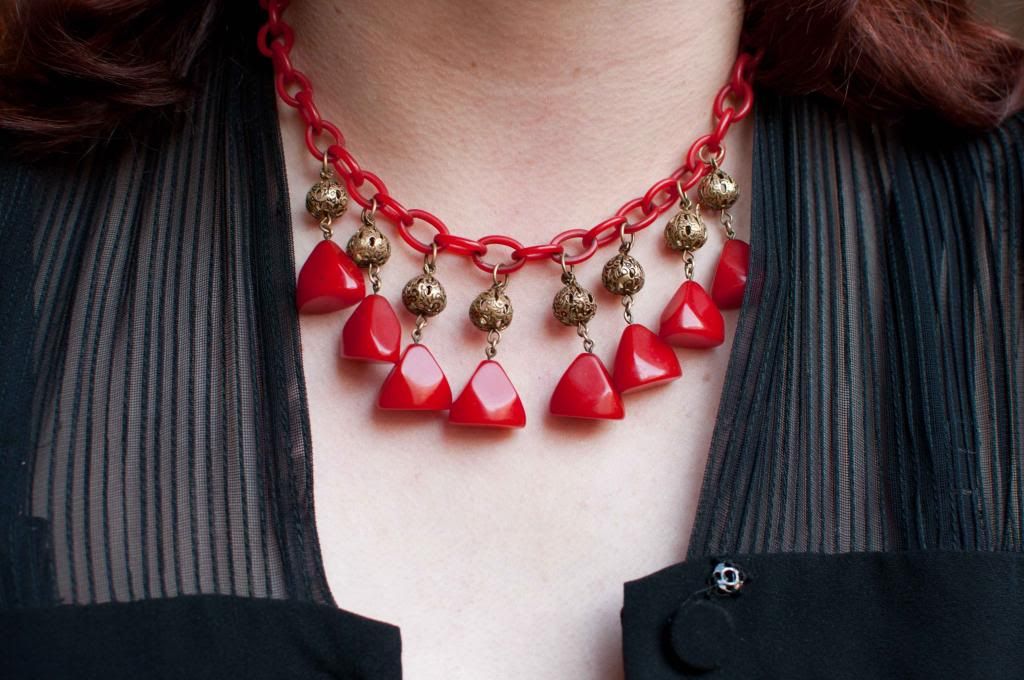 I got this 30s celluloid, brass & bakelite necklace on Ebay for $20.
Not sure why no one else was bidding, but yay!
I'm pretty into this 40s hat. It's wool felt, but due to the cutouts, open crown, & wide brim, I feel like it's going to be making appearances all summer. Plus, bows on the back!
I'd never seen rainbow corde before I met this purse. I want more or them!
Internet searches are proving futile:(
Oh yes, and there is a lightweight coat involved.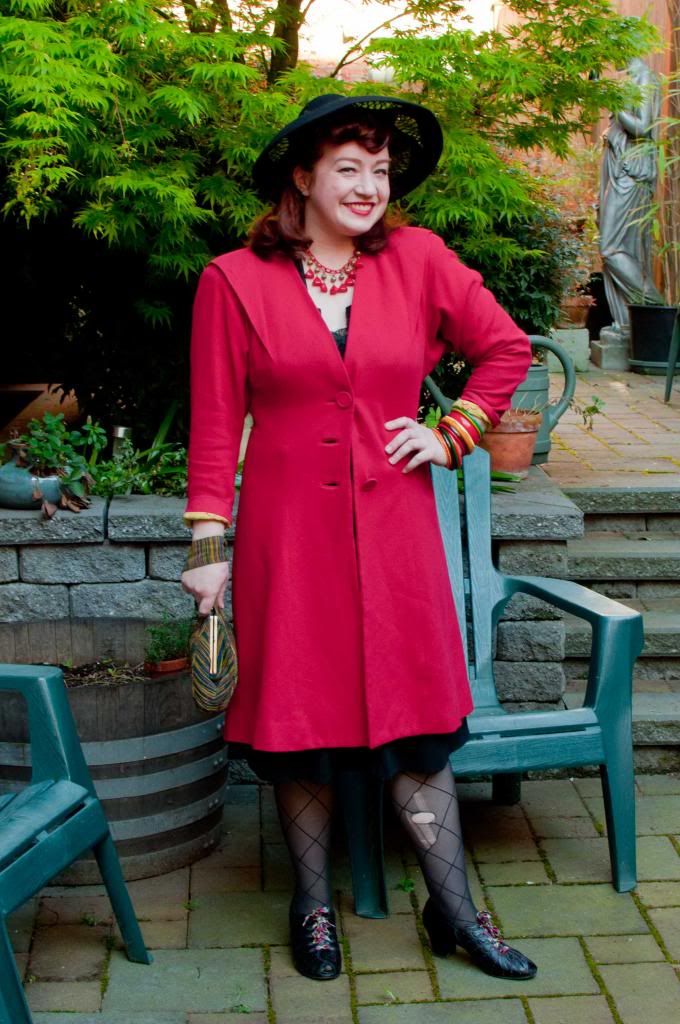 While I love those shoulders, the lining is absolutely the best part. Chartreuse animal novelty print!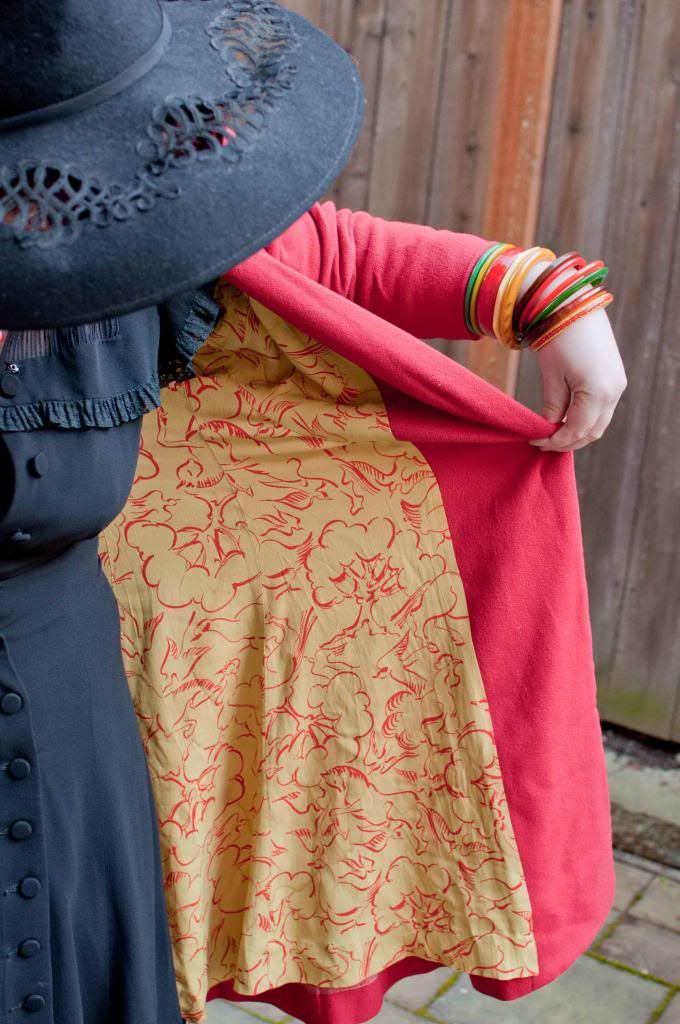 *Squee!*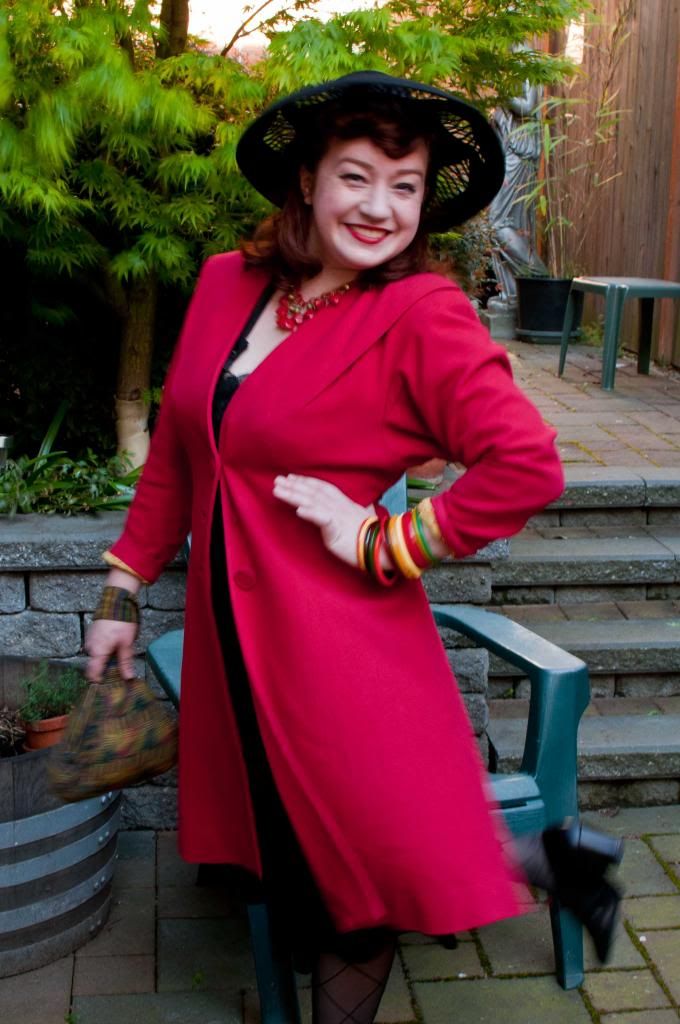 Sorry that was so photo-heavy, I had a hard time weeding em out. My friend Jaynie just takes good pictures of me! (Thanks, girl!)
Hope all is well with you ladies (or gents?)
xox
Bakelite: Markets/ antique stores, who knows.
1940s Purse: Red Light
1930s necklace: Ebay