It's heating up in Seattle, so I got a haircut yesterday.
My infinitely patient cousin cuts & dyes my hair, and even though it's not her thing, she's gone completely out of her way to perfect the 40s cut I want. She nailed it.
And then she took some pictures of me in my grandma's backyard.
Thank you Kirsti, you rule so hard.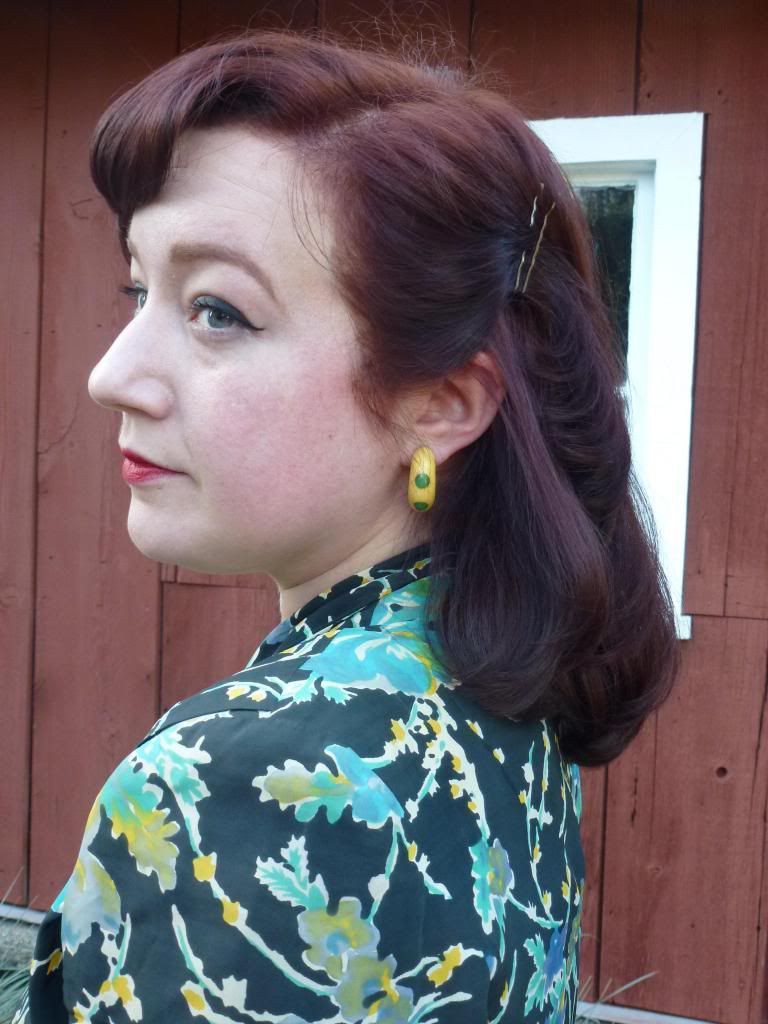 Love love. So happy.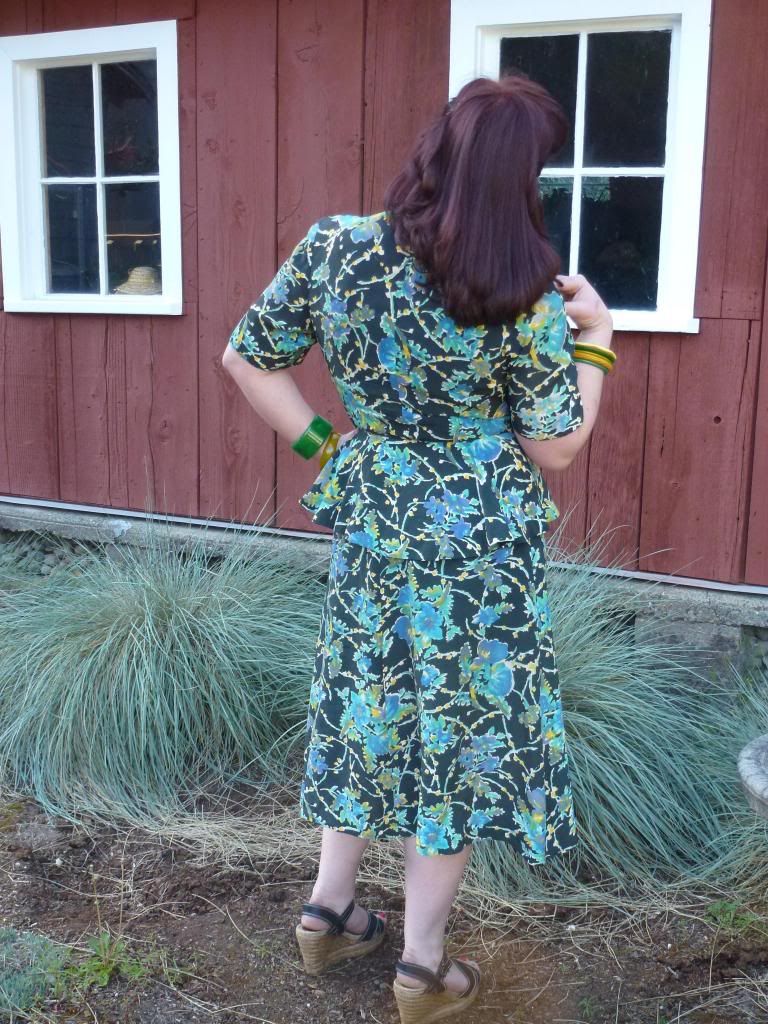 Anywho.. onto clothes.
This 40s suit is the one and only Hawaiian thing I own. Perhaps it's just not my thing, or perhaps I always resent the price tags. But this rayon peplum suit? Yes, please, thank you very much.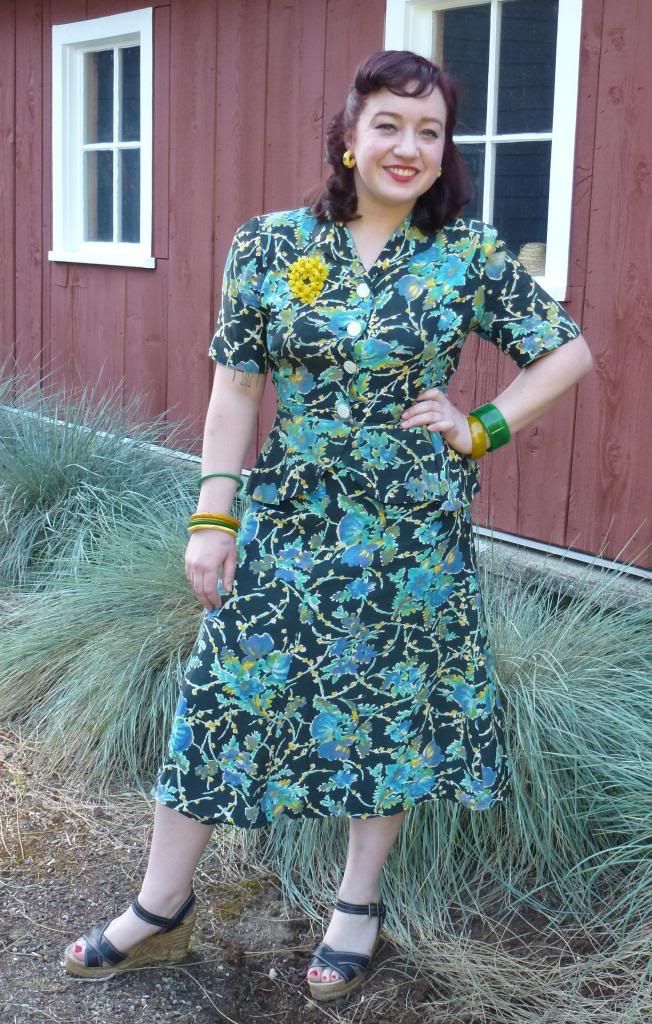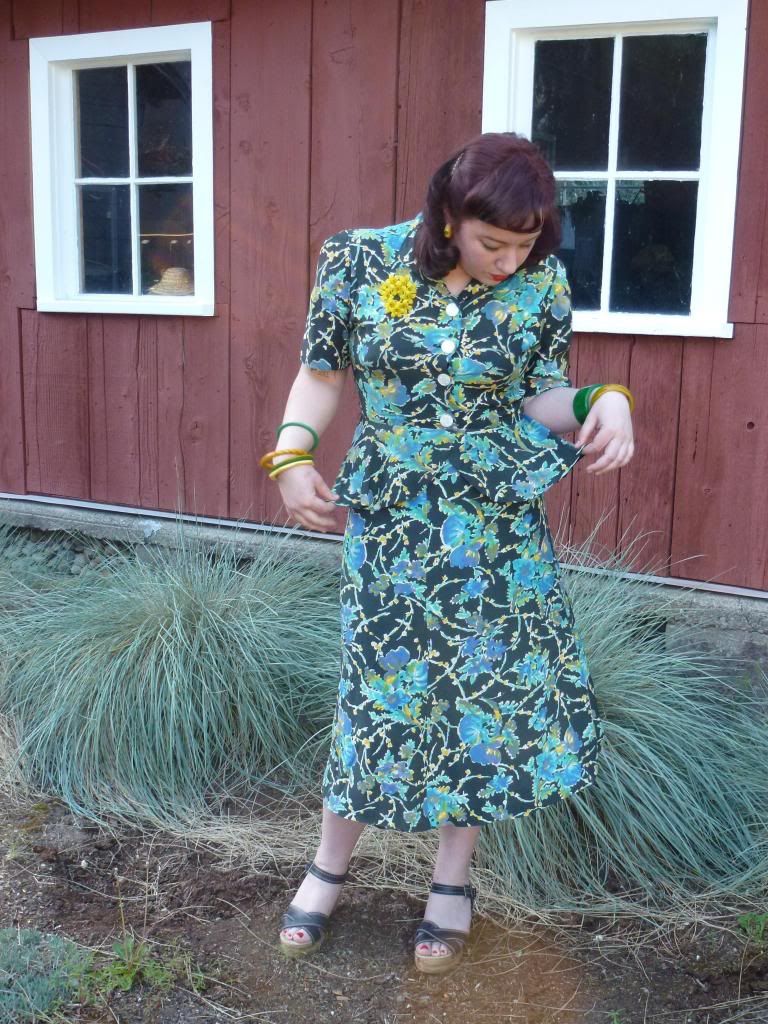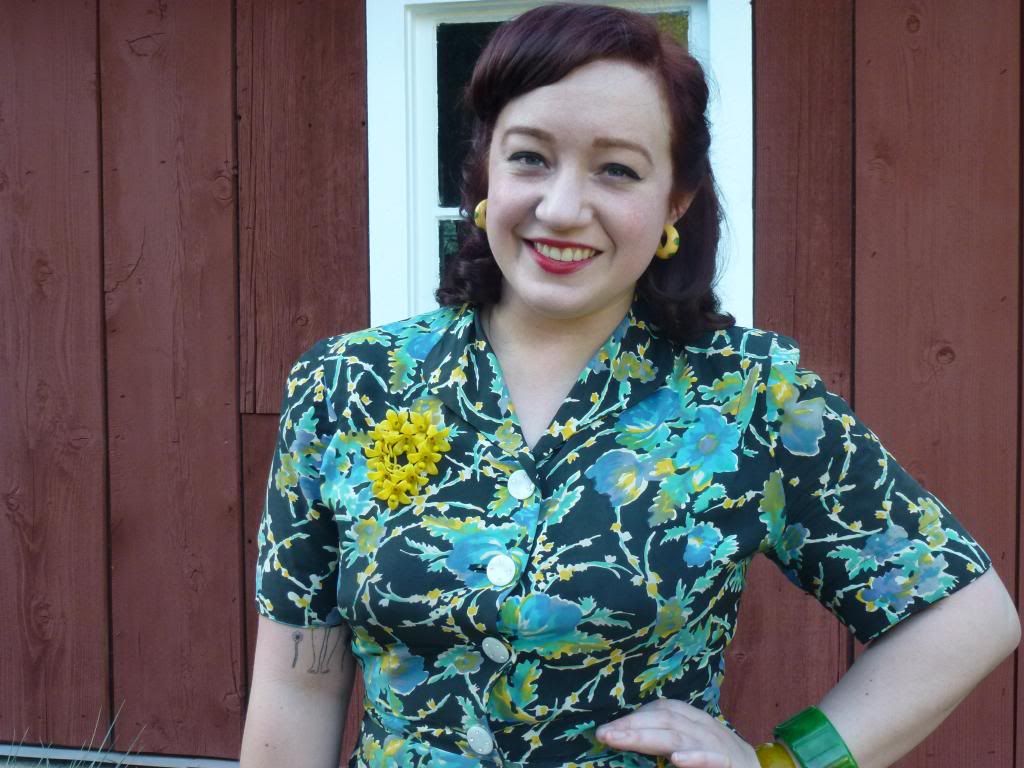 My favorite sleeve length, just above the elbow.
Shell rhinestone buttons & cheerful brooch action.
I love it when it starts getting warm out, and all of a sudden my wrists are constantly reeking of formaldehyde.
Not being sarcastic, I really do love it.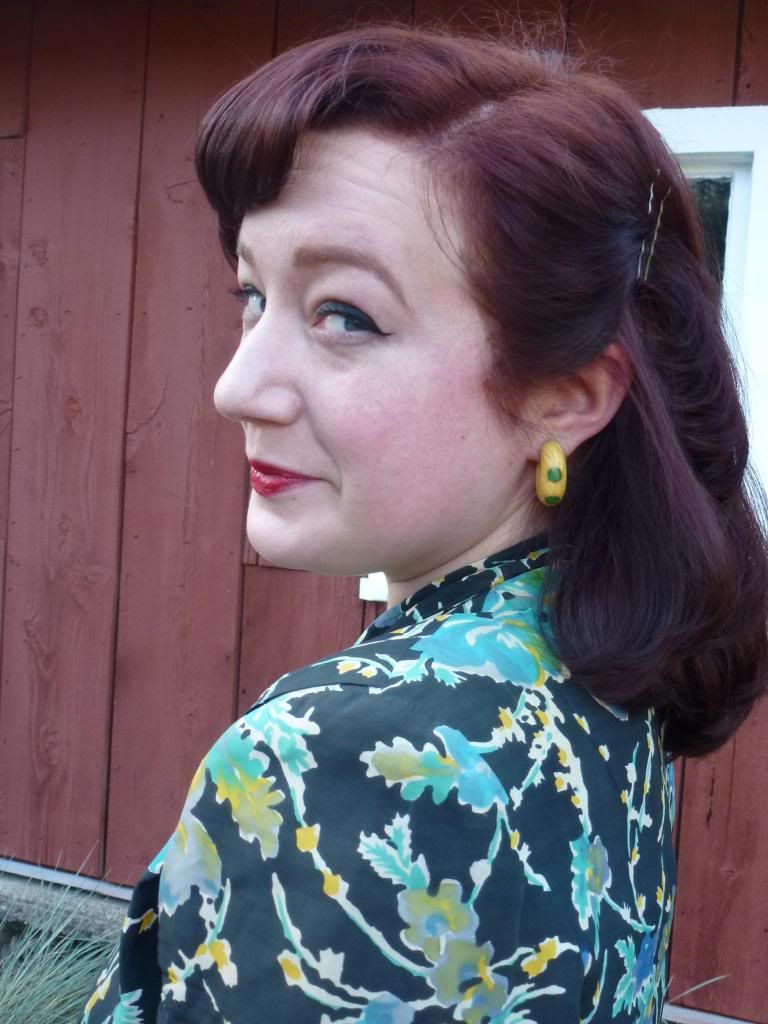 Whenever I wear this, I get The Cramps' Aloha From Hell in my head all day. It's inevitable. Luckily, after a day with the family, I went to an ultra-excellent late 70s punk/dark disco/wave night and amongst other perfect tunes, certainly got my Cramps on.
This is my favorite version of this song on Youtube, because it's been synched with footage from a wonderfully campy looking 60s movie Horrors of Spider Island.
xox
1940s Hawaiian suit: Ray's Ragtime, Portland
1940s celluloid brooch: Urban Eccentric, Vancouver WA
Bakelite bangles: here, there & everywhere
Bakelite dotty earrings: No Parking
Wedges: Edie's Shoes