While it's definitely not fall (unless you are in Australia!), I couldn't help but share this article I found the other day in a Life Magazine, August 6, 1945. I think you'll agree, it was too fabulous to keep to myself <3
Big Fall Hats
New York Milliners show "balloon silhouettes," "curlicue crowns" and "jelly rolls gone glamorous"
During the hot week of July 9 some 300 professional hat buyers, stylists and fashion reporters saw, at a series of $6 luncheons held in New York, a review of what the leading millinery designers are plotting for the fall season. If these designers have their way, American women will be wearing top-heavy hillocks and hummocks of fabric and fluff which depend on startling silhouettes, and not fancy trimmings, for their effect. Among the specimens shown were, in the milliners own words: "hats with derby crowns as big as a house" (John-Frederics), "puffed or tambourine shapes" (Madame Reine), "fisherman's shovel brims" (Anita Andra), "balloon silhouettes" (Hattie Carnegie), "hour-glass cloches" (Peg Fischer), "souffle bulges" (Sally Victor), and "curlicue crowns and jelly rolls gone glamorous" (Braagaard).
Although only relatively few audacious ladies will wear exact copies of these outsized oddities, most women this fall will be wearing hats which, compared with last year's peewees, will look big and hatty because they perform at least the basic function of a hat, i.e., to cover the head. Shown on these pages are six hats representing each milliner's selection of what he considers his one "most important" fall hat.
Designer Northridge picks a "Patton Gold" high tricorn and Lilly Dache a spiraling fez turban as their top contributions to fall millinery.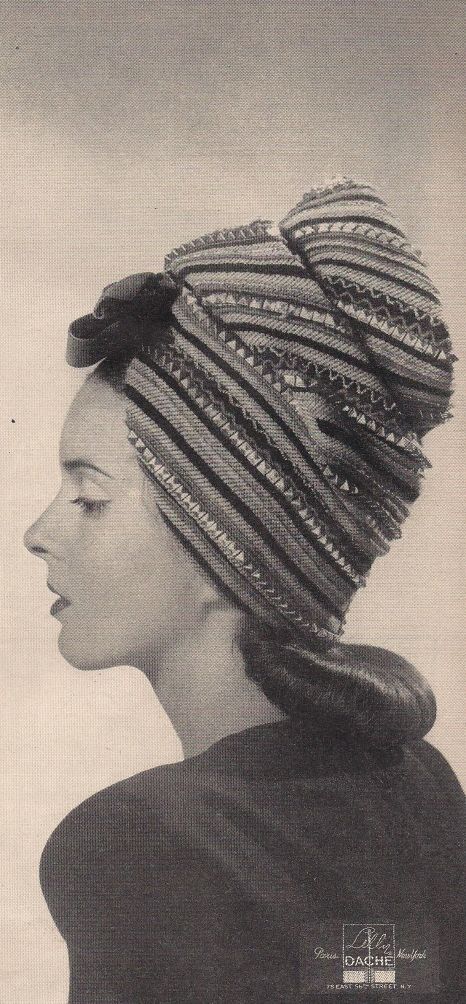 Scuttle-brim hat of "Ike Blue" has a crown like a medieval huntsman's cap. Anita Andra selected this one from all her hats for its "simplicity and flattering crown."

"Yoo Hoo" is Walter Florell's name for his 1945 fall favorite. Made of pink and blue, it is, in his opinion, a "grown-up bonnet, perfect for welcoming home the boys."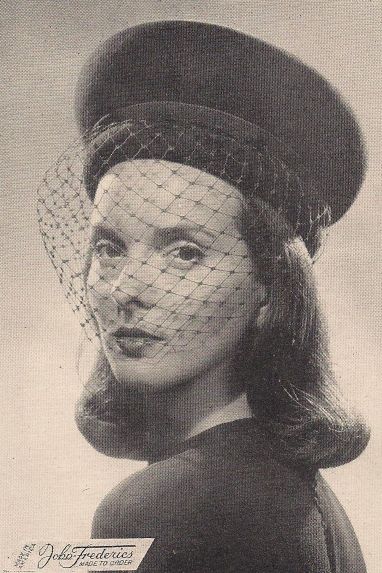 "Global", one of a series which John-Frederics has termed "big as a house" hats, is made of blue felt, has a rolled edge which fits the head and a blown-up crown.
Cap-beret is an entry of Sally Victor, one of the few bigtime milliners featuring small hats. She predicts that among young women hats like this will outsell big ones.
Which one was your favorite? My was the Lilly Dache turban, hands down. Good gracious: striped turban, covered with studs? Shut the front door. I'm sitting here daydreaming about what colors it may have been.
Can't hurt to dream... except it kind of does.