Confession: I'm a ridiculous slob. My apartment looks like a 1940s department store after an epic earthquake. Seriously, just a massive clothes bomb.
So... sometimes I forget I own stuff. Not kidding. When I clean, it's like I'm shopping for free.
I found this 30s dress tucked in the depths of my closet the other day, huzzah! Happy I unearthed it, for the print is smashing. I promise I won't forget about you again, dress.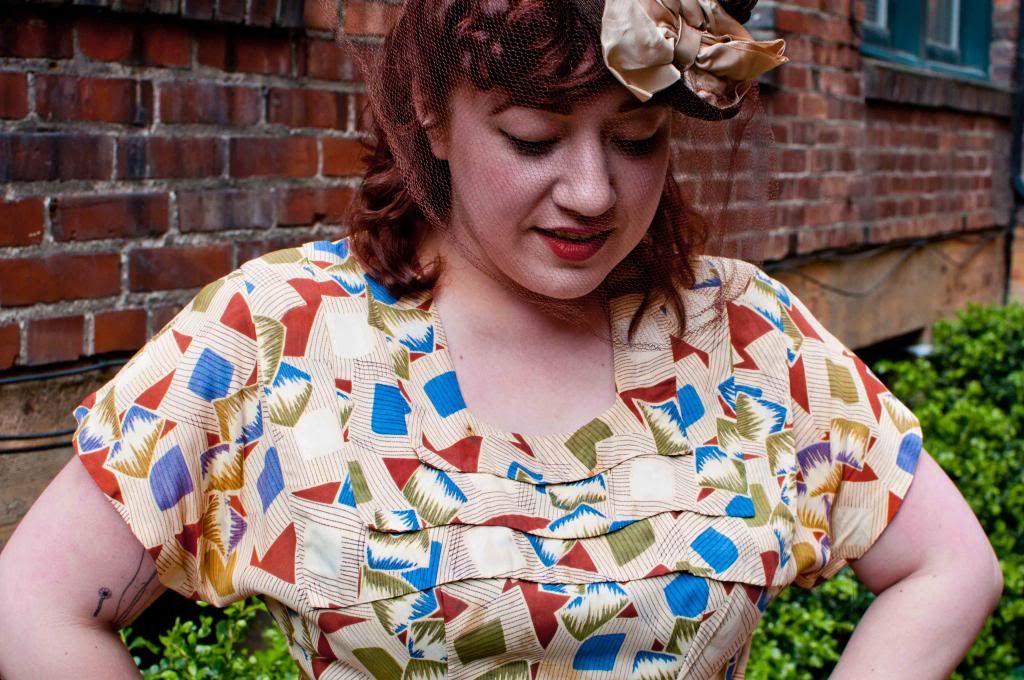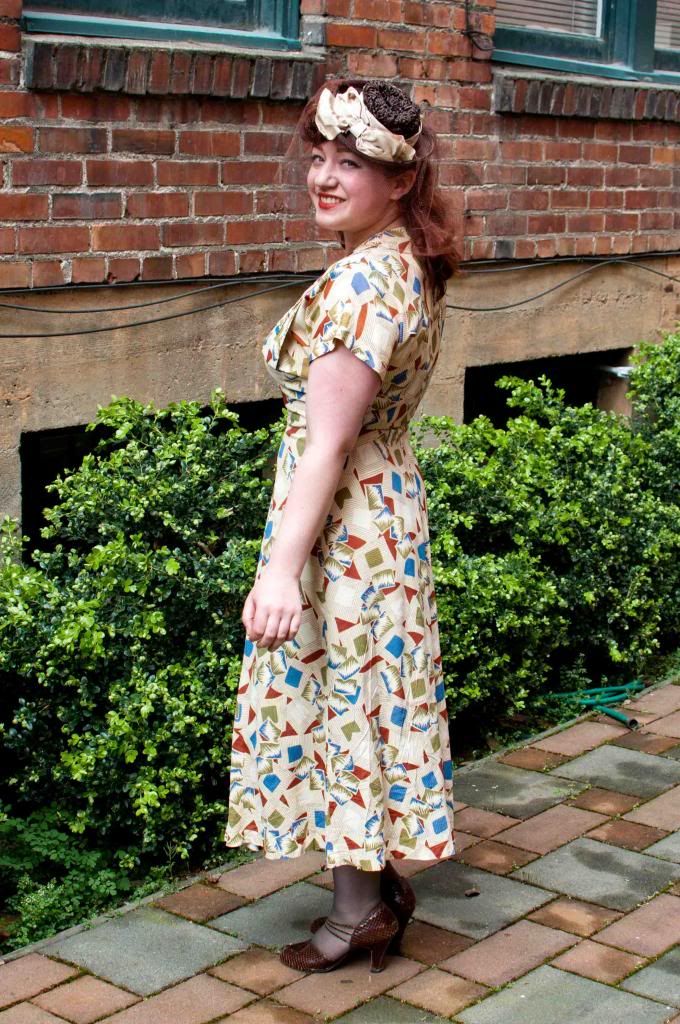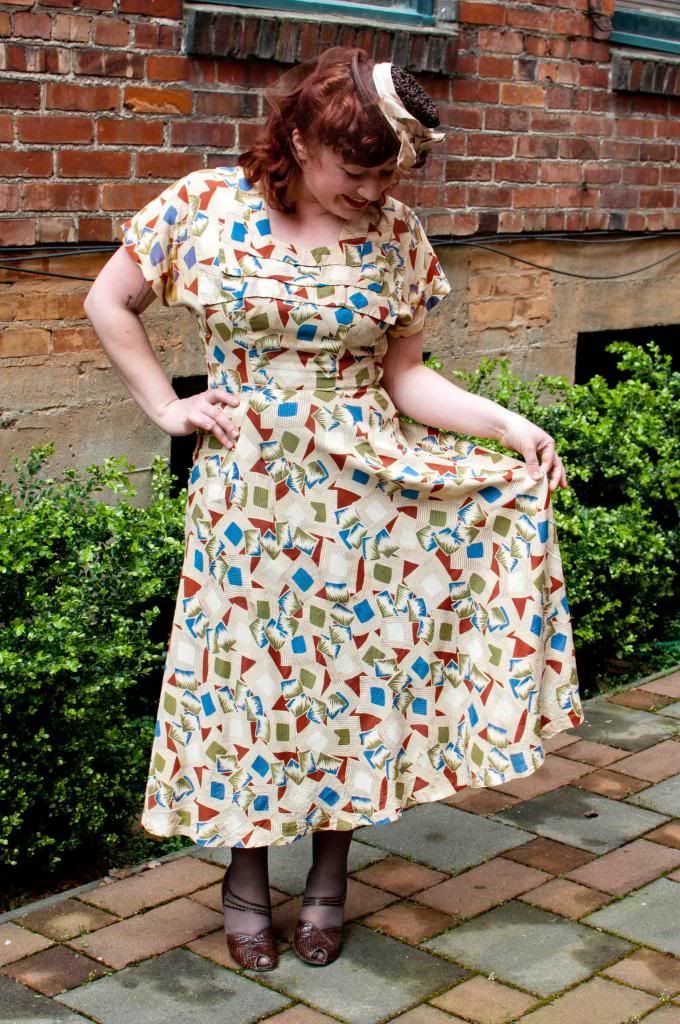 Pretty obsessed with this 30s hat right now. I love the contrast of textures between the crown & brim. And that veiling!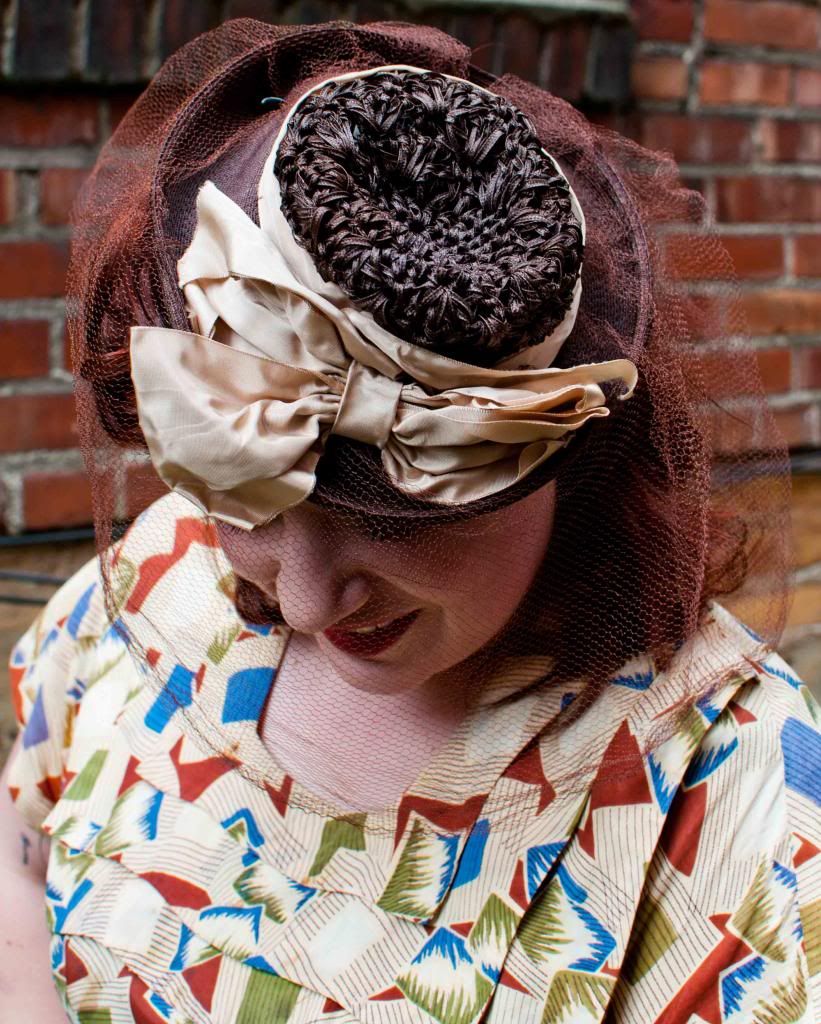 This monogrammed 30s (or 20s?) purse has certainly seen better days. But I'm a sucker for the shabby oldies, what can I say?
I'd forgotten about these 40s cobra heels too. *facepalm*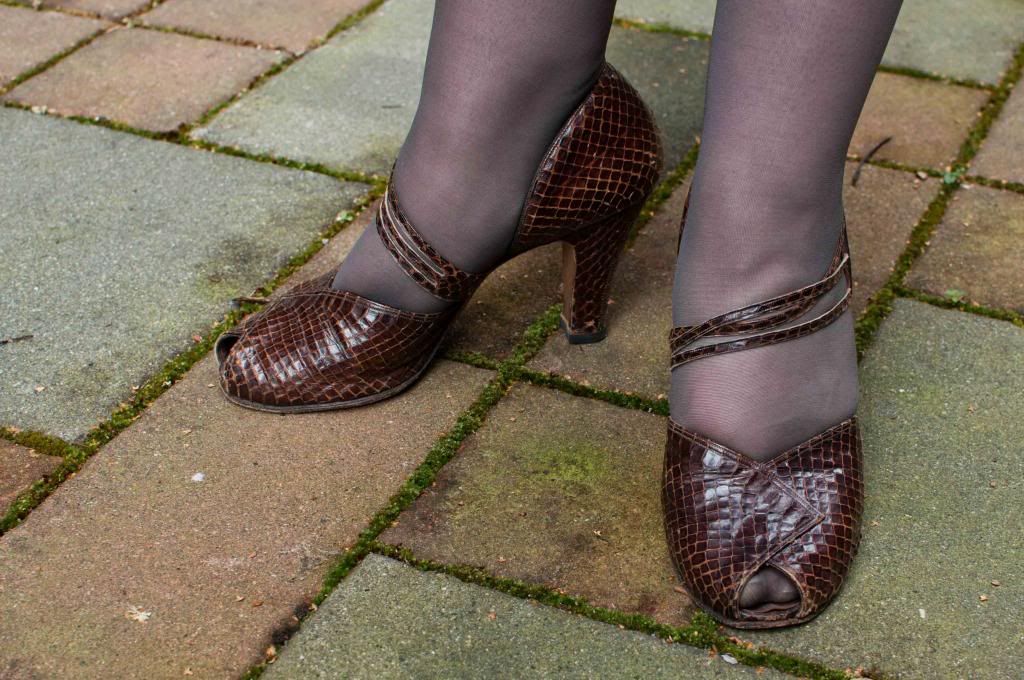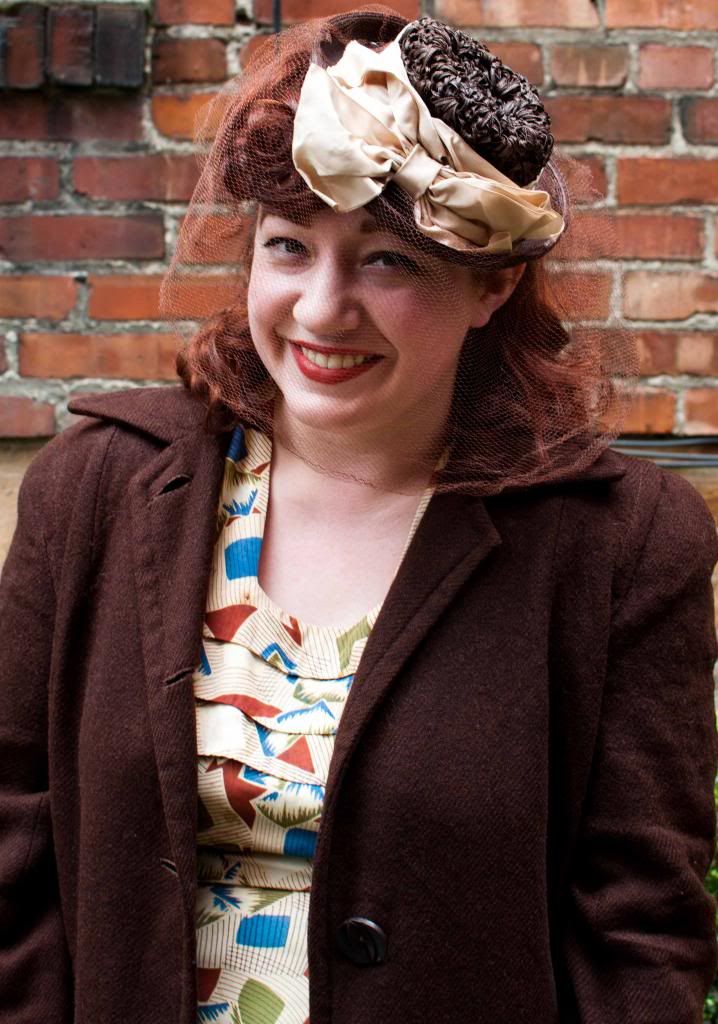 It got chilly, and Jaynie and I headed off for some brunch.
And a cocktail.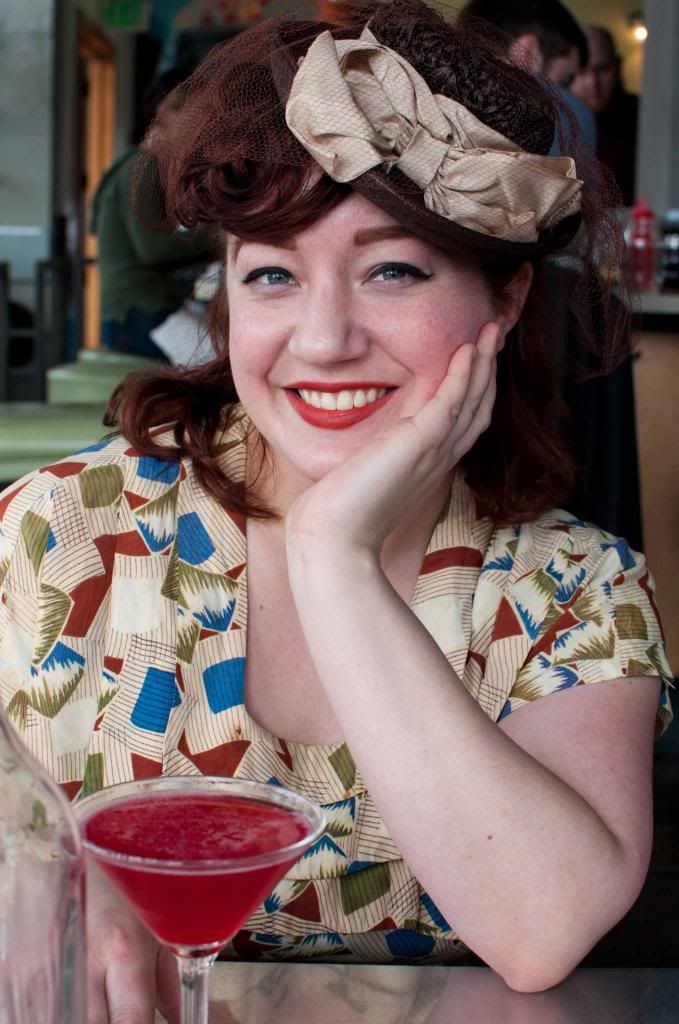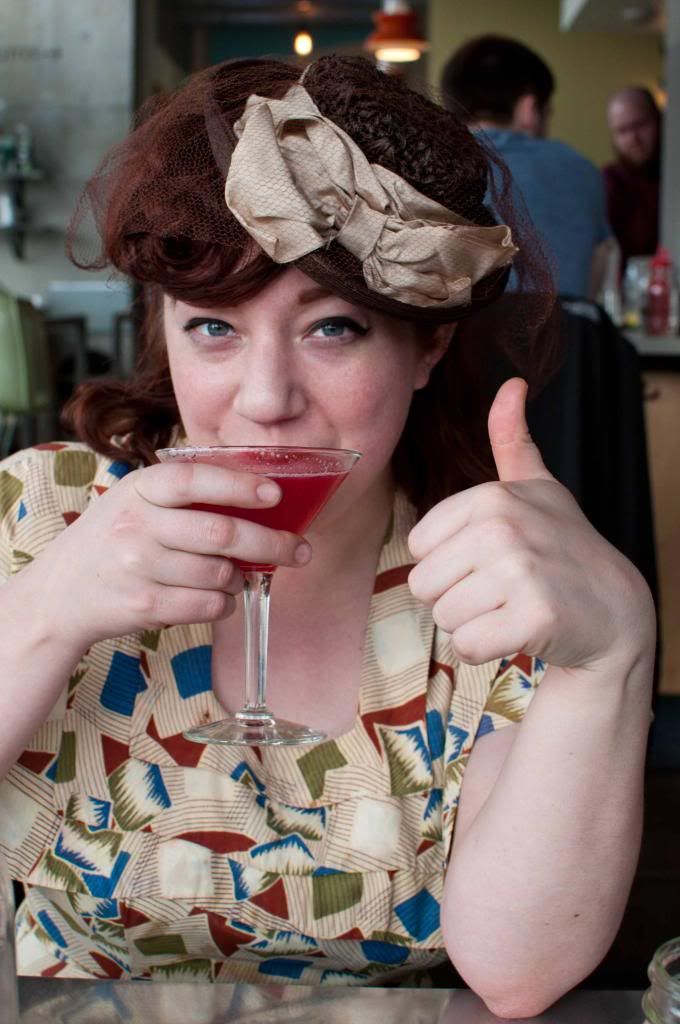 I'm already embarrassed I admitted I'm messy, and I haven't even hit publish yet. Blogging is funny, for you do have the option to show or express only what you choose. Sometimes it's hard to admit not-so-great things to well... the entire world. (Not that the whole world reads this, for sure.)
Luckily, my very good friend / vintage partner in crime / soulmate Hannah is visiting me next week. So I have to put things away before she comes. Yay for motivation! Looking forward to a whole lot of nerdy vintage shenanigans, we're going to paint the town red.
xox
1930s dress & 1940s coat:
Lucky Vintage
(and both on sale! what what!)
1930s hat: Hollywood Vintage, Portland
1940s shoes & 1930s purse: Red Light