From Life Magazine - April 23, 1945
The girls shown on these pages are all New Yorkers who have achieved the local glory of being "Miss Subways" for a whole month. Each of them competed against an average of 250 other New Yorkers and was finally selected by John Robert Powers, who runs the big Powers' model agency. Each winner had her picture posted in New York's subway cars for a month and, according to Elmo Roper, was stared at by 5,638,800 people, have of whom saw her twice a day.
The Miss Subways campaign, which is 4 years old this month, is a publicity stunt dreamed up by the New York Subways Advertising Company to help attract the subways riders' attention to the paid advertising in the car. It also helped a few of the winning Miss Subways to become successful models. It even landed a few in Hollywood. The only substantial movie success has been Mona Freedman, who was the second Miss Subways and who has since appeared in four movie parts. But most of the real Miss Subways are still riding New York subways.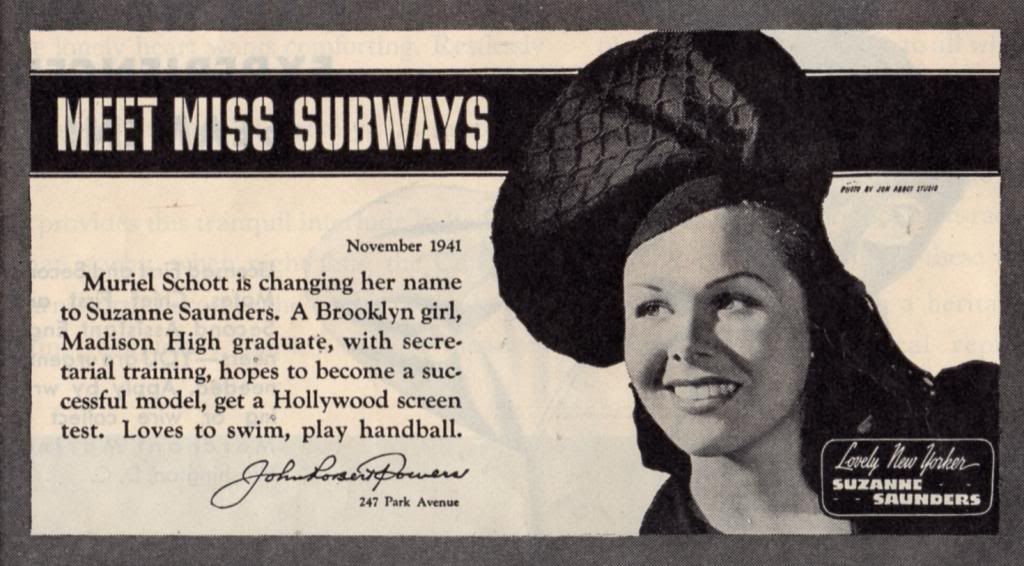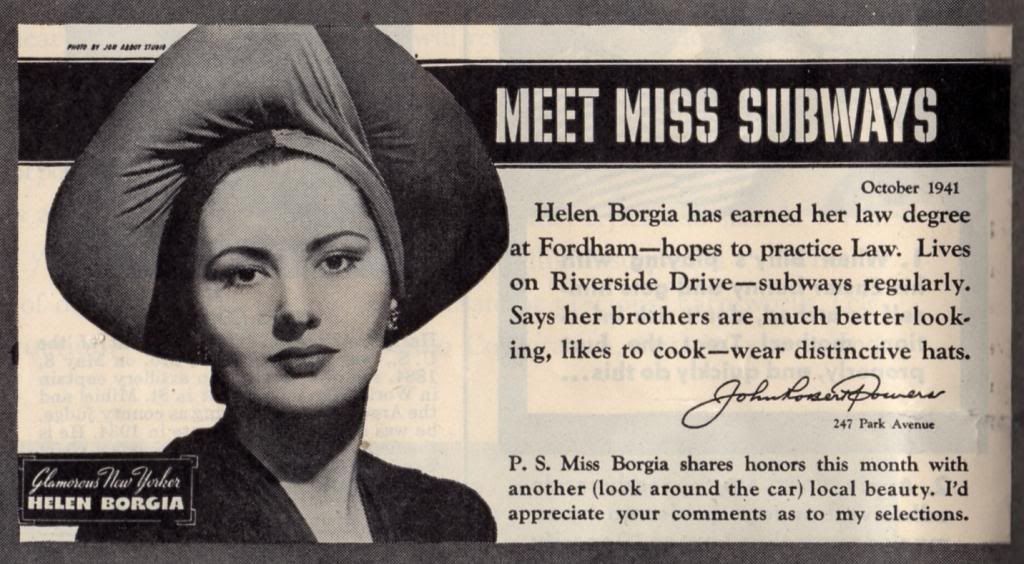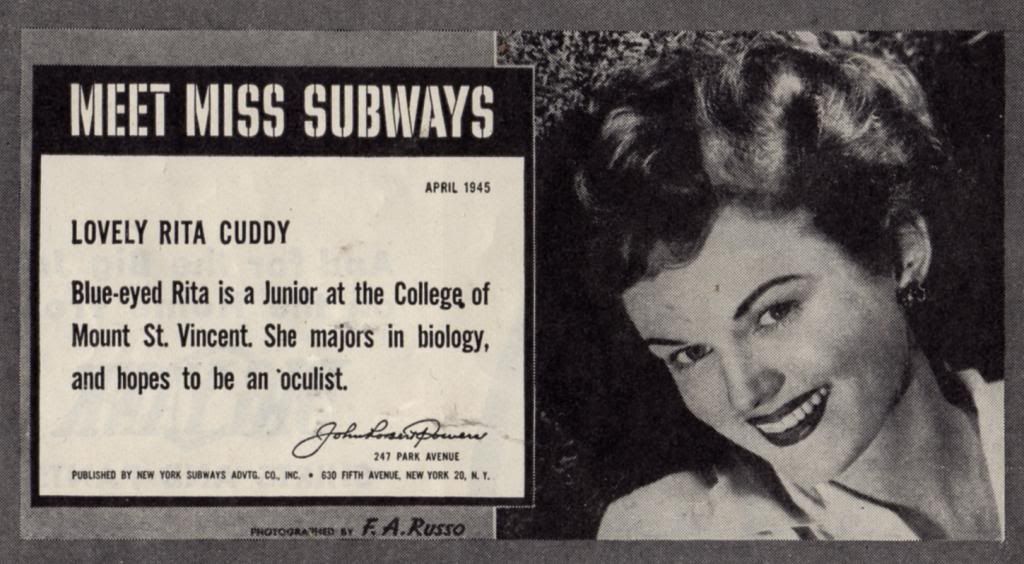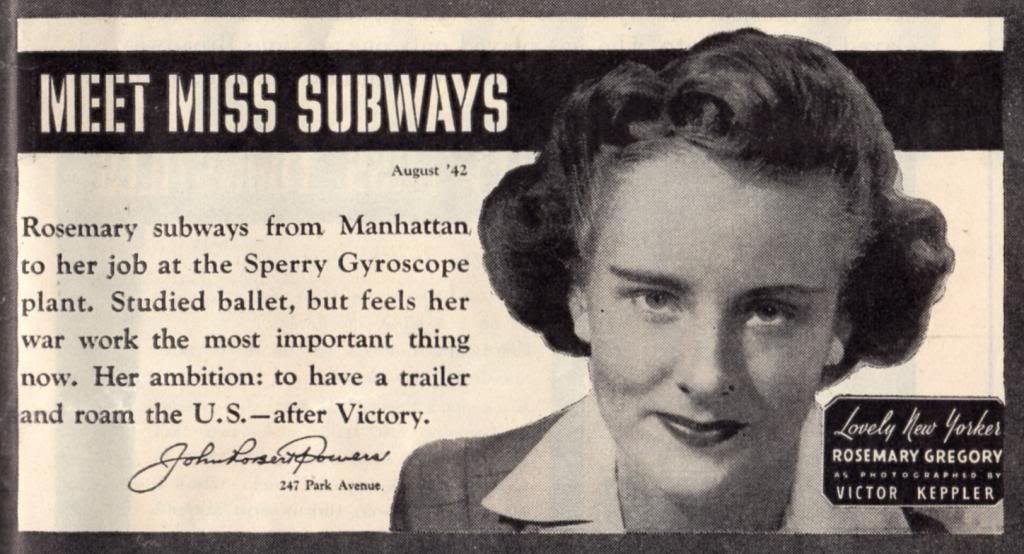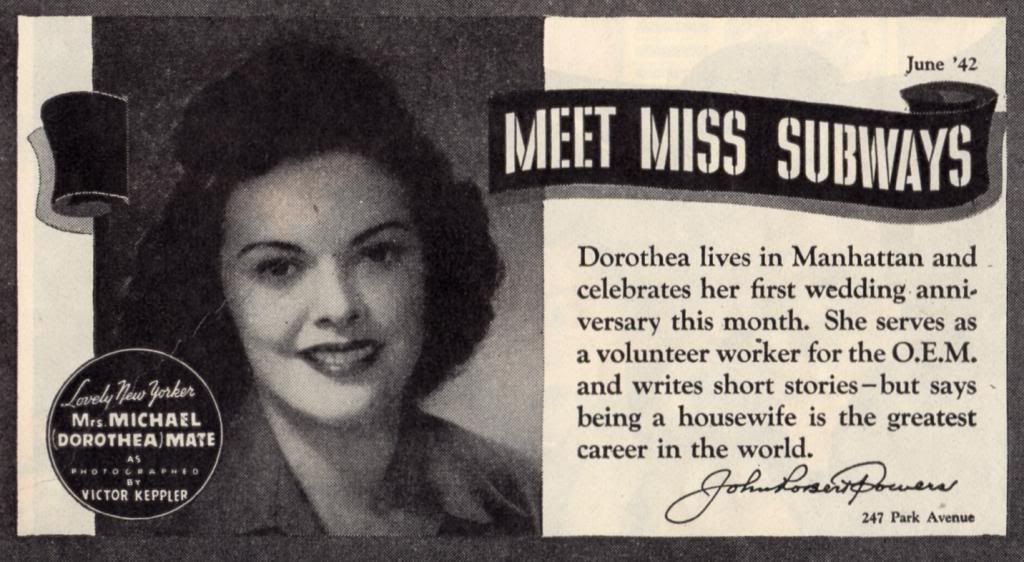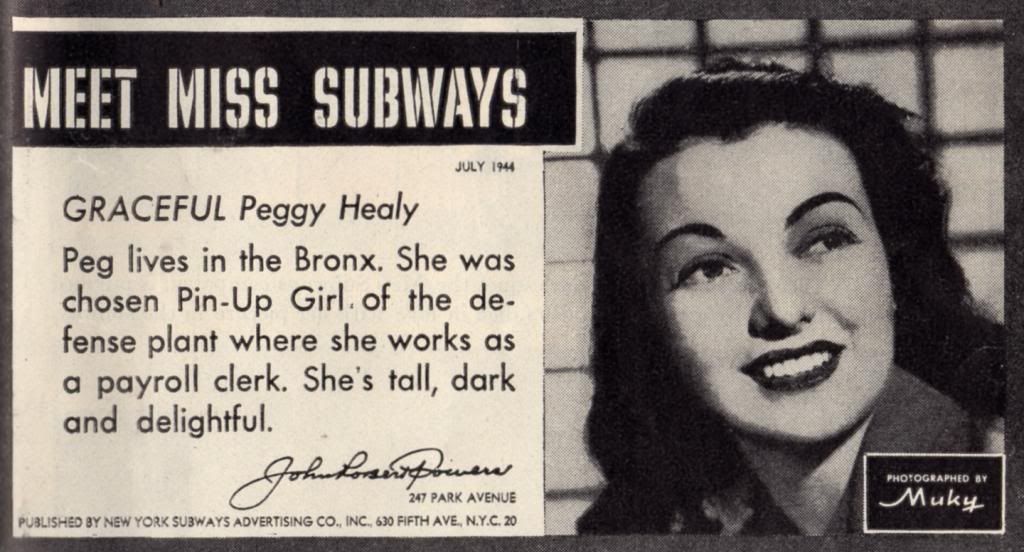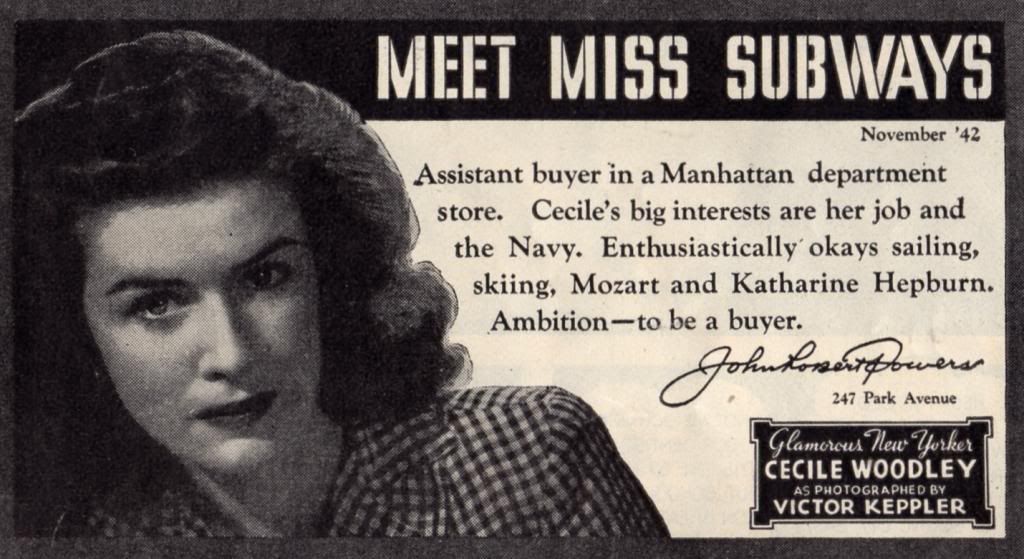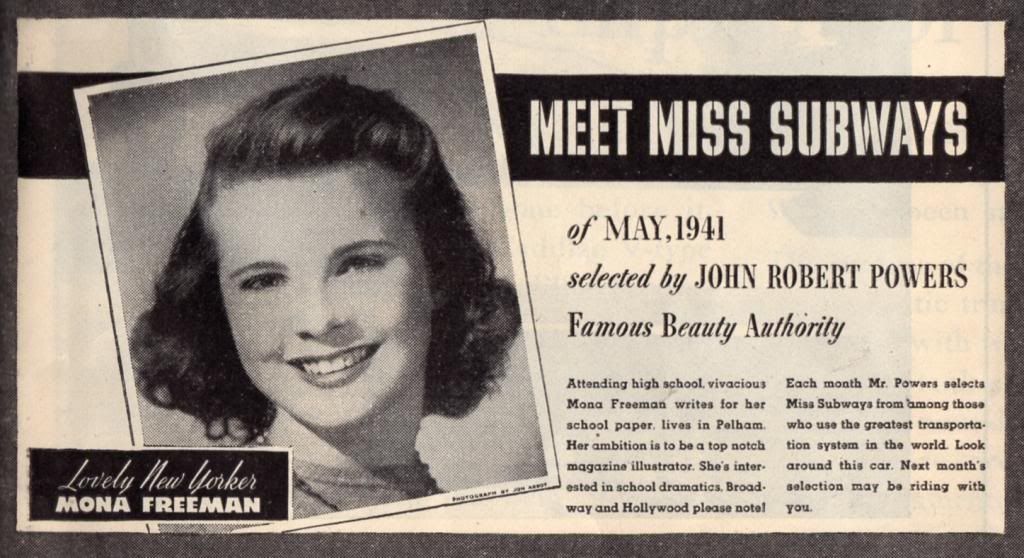 Who was your favorite? Mine were Cecile Woodley, or Rosemary Gregory. I wonder what they ended up doing! Apparently, there is a book called
Meet Miss Subways: New York's Beauty Queens
, that tracked many of these women down & interviewed them years later.. Maybe I could find out?
On the surface, I thought of the whole concept kinda creepy (strangers staring at you), and rather sexist (beauty competitions in general). On the other hand, I ended up reading this poignant article in the New York Times from 2004, by Melanie Bush:
Miss Subways, Subversive & Sublime
. It's short, and she certainly addresses what bothers me about the program initially. But she also touches on the progressive aspects of the campaign as well - feminist inclinations, multiculturalism, and questioning the beauty myth.
"What was actually going on here, I saw, was women, real New York women, talking to each other about their intentions and transmitting these messages through the medium of some men's advertising campaign. And where were they doing it? Underground!"
Something to ponder. What do you guys think?