Hi guys! Admittedly, this is a bit of a meh post.
Jaynie is out of town, so I've been left to my lonesome the past week.
So... I broke out the tripod in my apartment. I've been working on blogging more consistently, thus I'd rather have a so-so post than none at all.
I suppose this is the first peek of my newish apartment as well!
Meet my favorite lil corner:)
I got a new scarf the other day. I may get obsessive about dresses and hats, but sometimes a bit of fabric is just as squee-worthy. I mean, it has a freaking mermaid on it.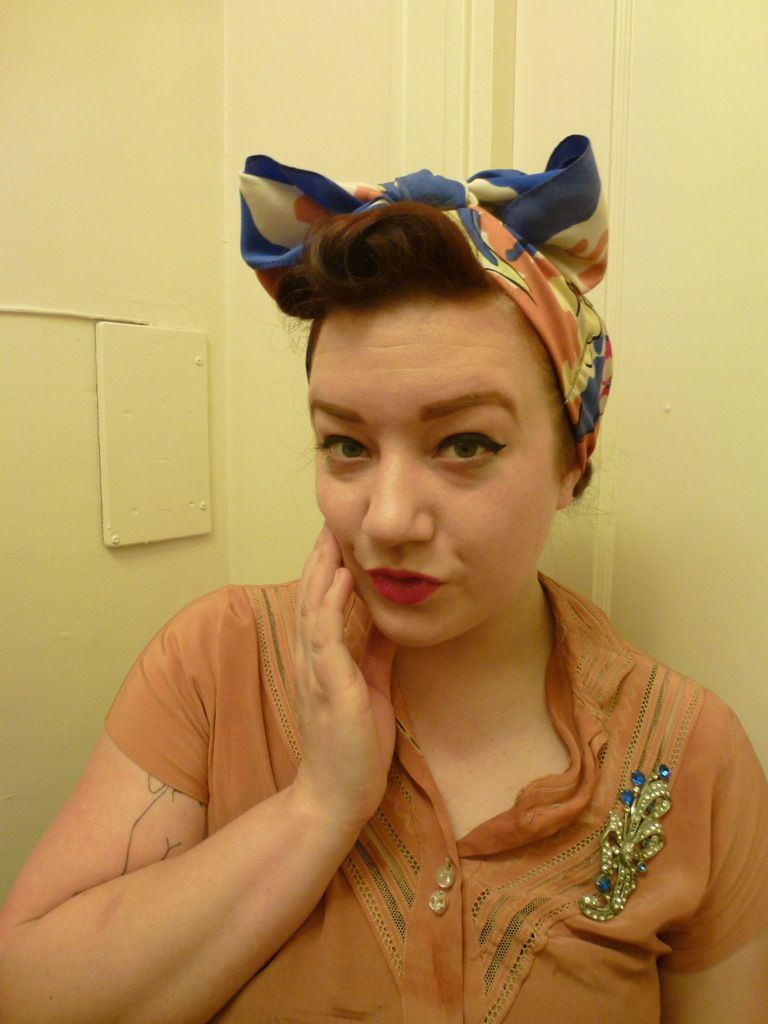 I was just about to run off to my cafe job when I took these.
I'm always on the hunt for new easy updos for work (or you know, lazy life), so I was pretty gleeful when I learned
this scarf roll
from Tasha at
By Gum By Golly
. It's a cinch to do, but *seems* time consuming - my favorite kind of hairstyle.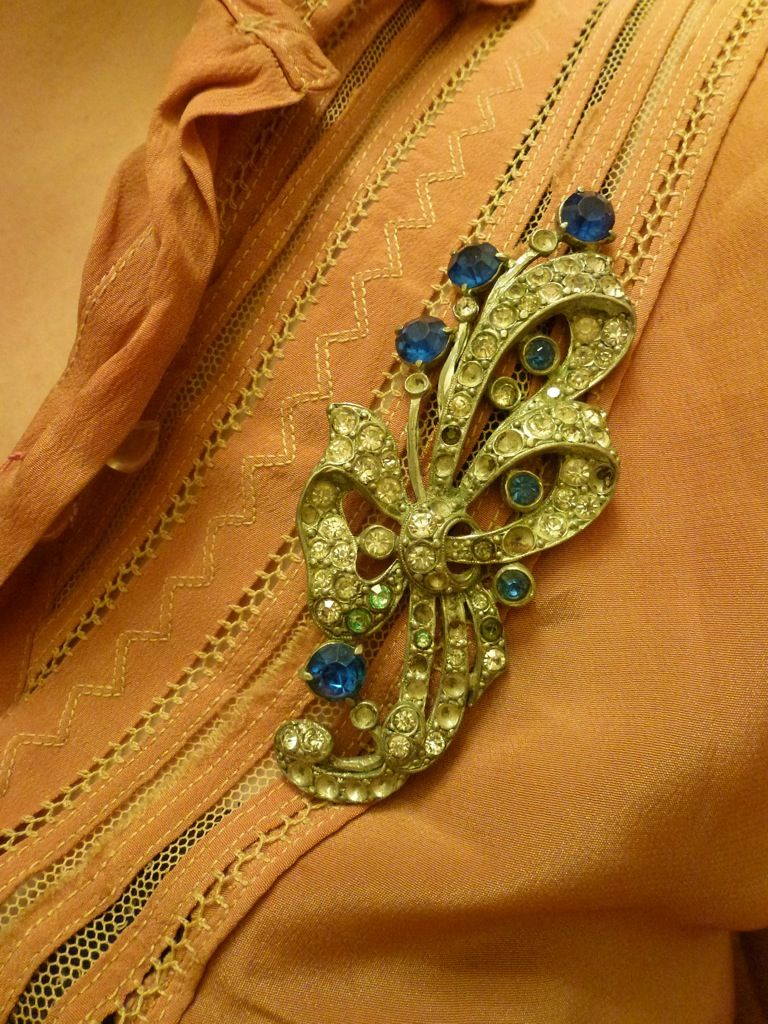 Debating whether I should bring this brooch to Rhinestone Rosie & get it fixed up. I know I paid a buck or two for it though, and am torn about whether it's worth the cost of repairs. So many dead, discolored, or missing stones. For now, I'm happy with its shabby state.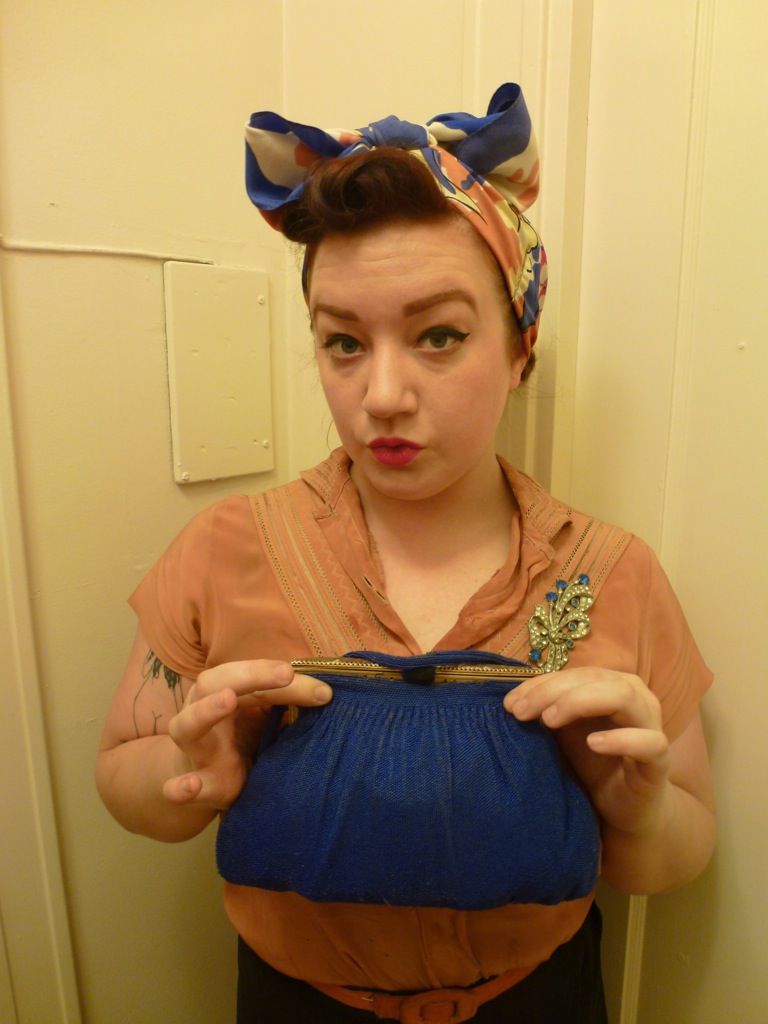 Hopefully the tripod selfies weren't too unbearable!
In better news, Jaynie gets back tomorrow (thank god.)
xox
1930s slip (worn as skirt), 1940s scarf & 1940s blouse:
Lucky Vintage
1930s beaded purse: Red Light
1940s brooch: some jewelry bargain tray somewhere