Hooray it's finally summer! Of course that means it's kinda still raining here, thanks Seattle. In any case, these were taken when it was pretty-ish outside, and I was feeling summery. As I mentioned before, I'm reaaally trying to wear more colors these days. This is so bright & girlie, it makes the goth girl in me feel uncomfortable.

... Let's be honest, once the sun sets, I'm back in black. But still, baby steps.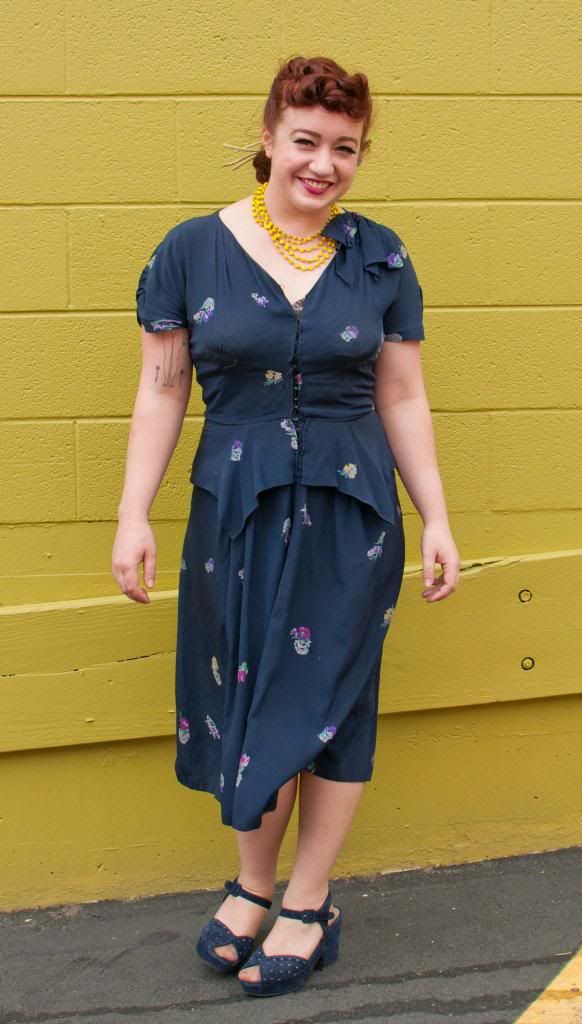 This pretty silk 30s dress is hilariously obnoxious, for it closes via a long strip of hooks & fabric eyes all the way up the front... Seriously, it takes an eternity to get in & out of. But (chartreuse!) potted plants & a double pointed peplum? Alright, worth the effort.


Ever since my recent
floral post
, I've been wearing a weird amount of fake flowers. I borrowed these silk flowers off a 40s sunhat, and I'm glad I did! I can tack em back on the hat if needed, but it's nice to have options.
J'adore!
Hope you folks are doing fabulous! I picked up a new stack of 40s magazine gems on Sunday, so there's some ridiculously drool-worthy early 40s fashion coming your way soon! Stay tuned.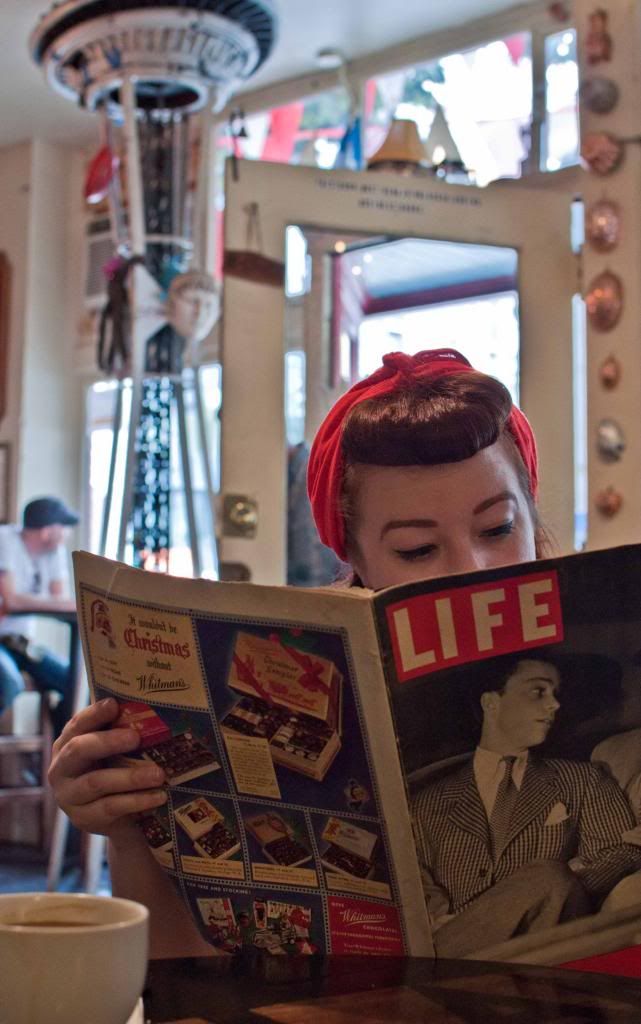 xox
Sara