Hello lovelies! Vintage nerdfest time!
I know I've broached this subject before, but I'm such a ridiculous sucker for 40s dresses that the 80s directly ripped off. I'm sure it stems from how much 80s I used to wear, and how 80s style holds a super soft spot in my heart. And perhaps because I accidentally bought my first 40s dress at a thrift shop, thinking it was an 80s dress. (Yeah......) Welp, same goes for the 30s/70s parallel. Like this dress. It's late 30s - early 40s rayon jersey.... but it really just looks like a Brady Bunch dress.
Yes, please.
Plus you know, crazy vivid novelty print, nbd.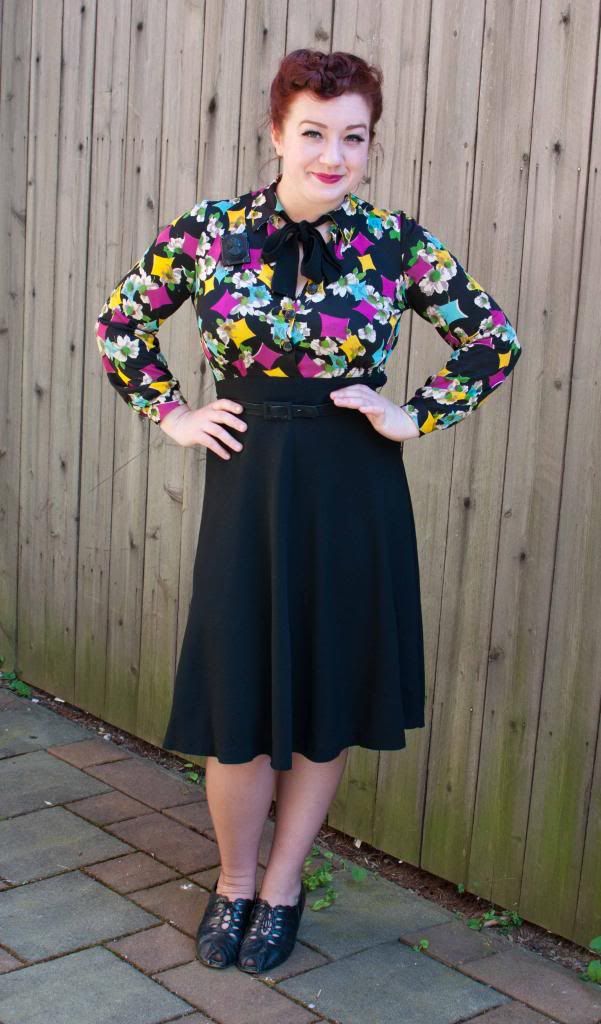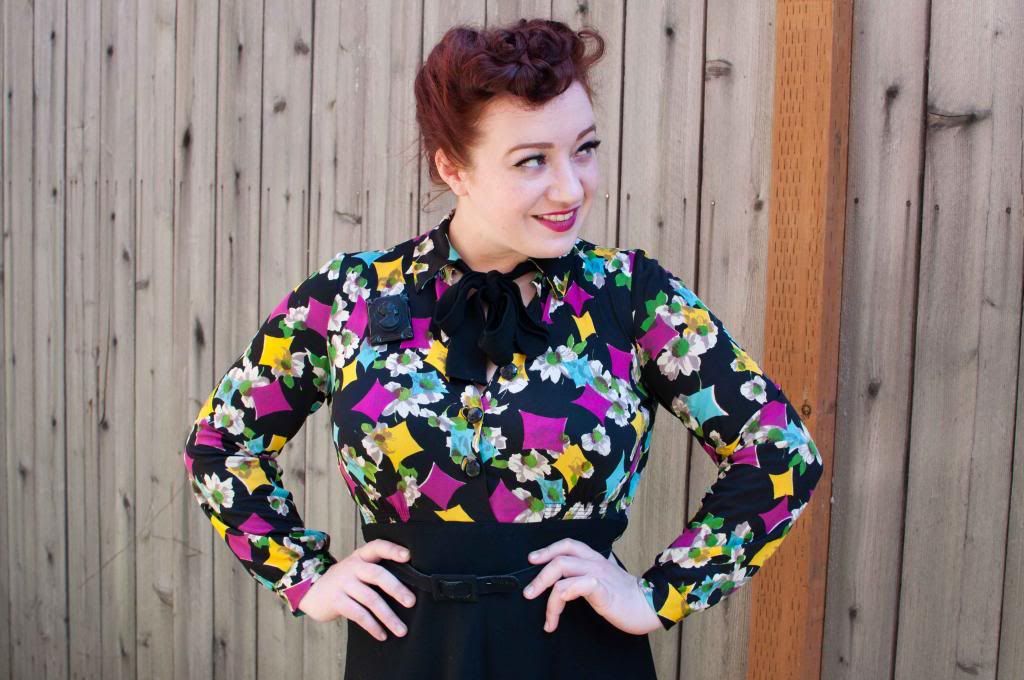 Lil bakelite cameo action <3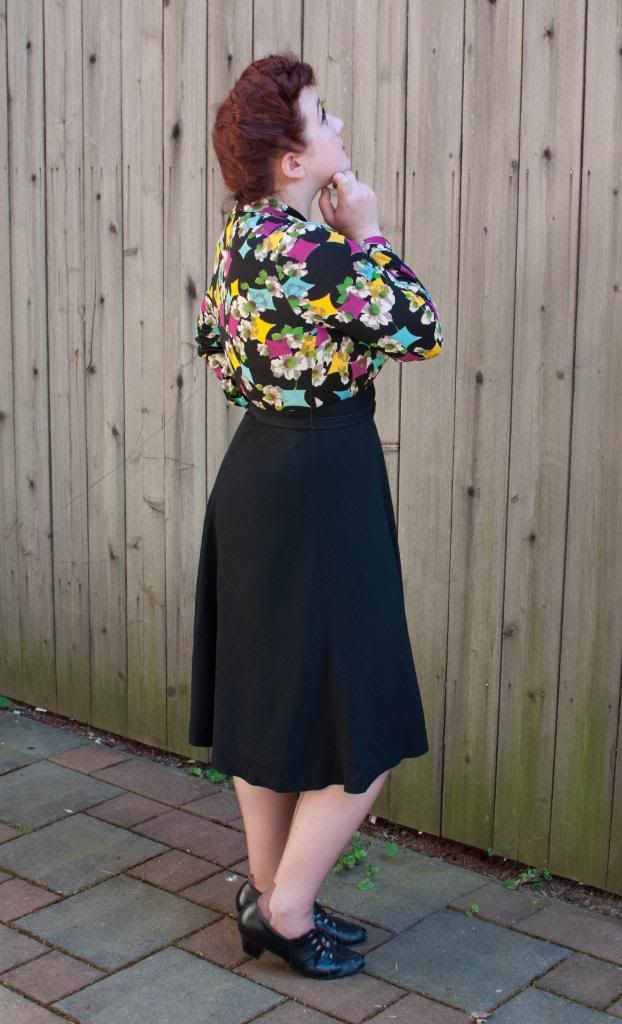 Hair is not one of my strongpoints, which is fine. But I've been working more updos and such lately, and I was pretty pleased with how this one turned out. Not perfect, but a good jumping off point!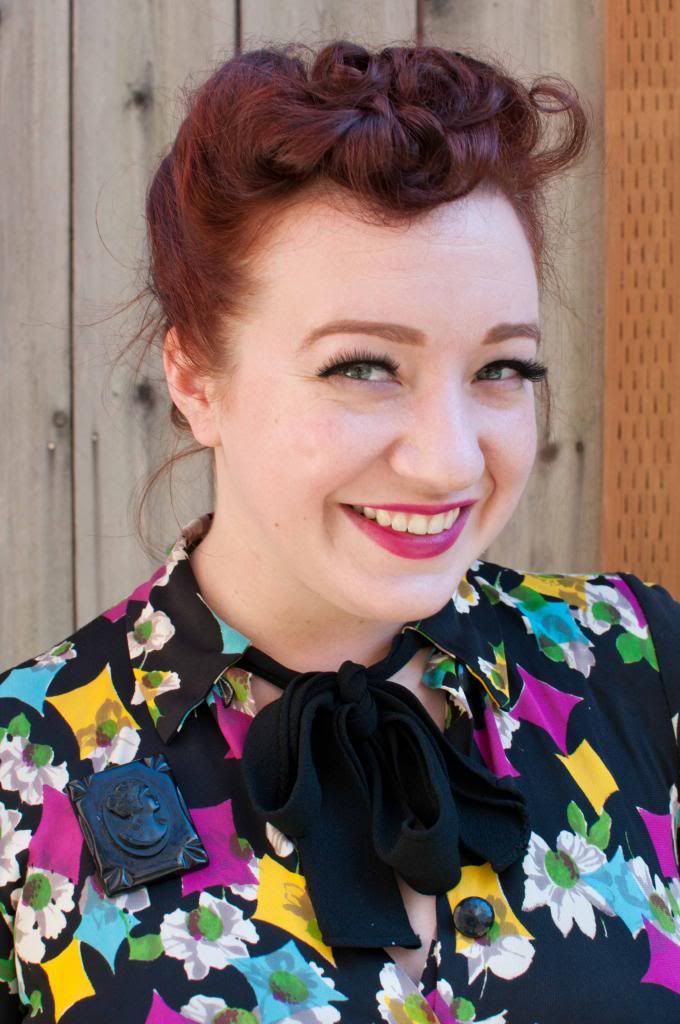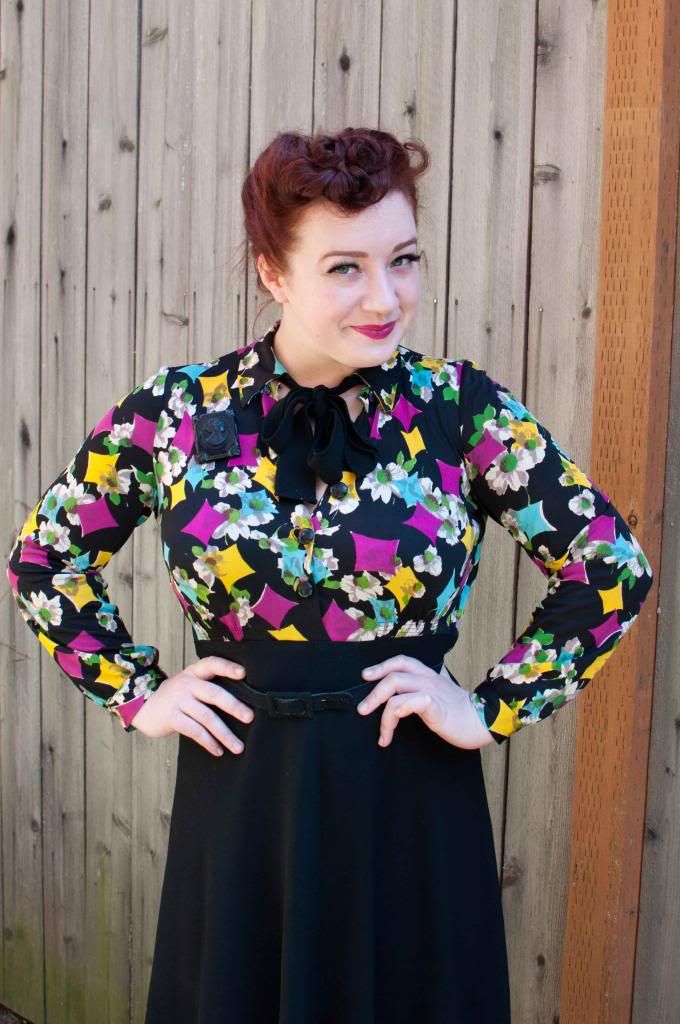 Ok so enough about me, we get enough of that around these parts... meet Jaynie! Not only is she the best person on the planet, my best friend & partner in crime, a talented seamstress, and the photographer for this here blog... but she's also really stinkin adorable. So she let me turn the camera around, and catch a few shots of her for once.
This is one of my favorite dresses of hers - 50s style with paper crane novelty print.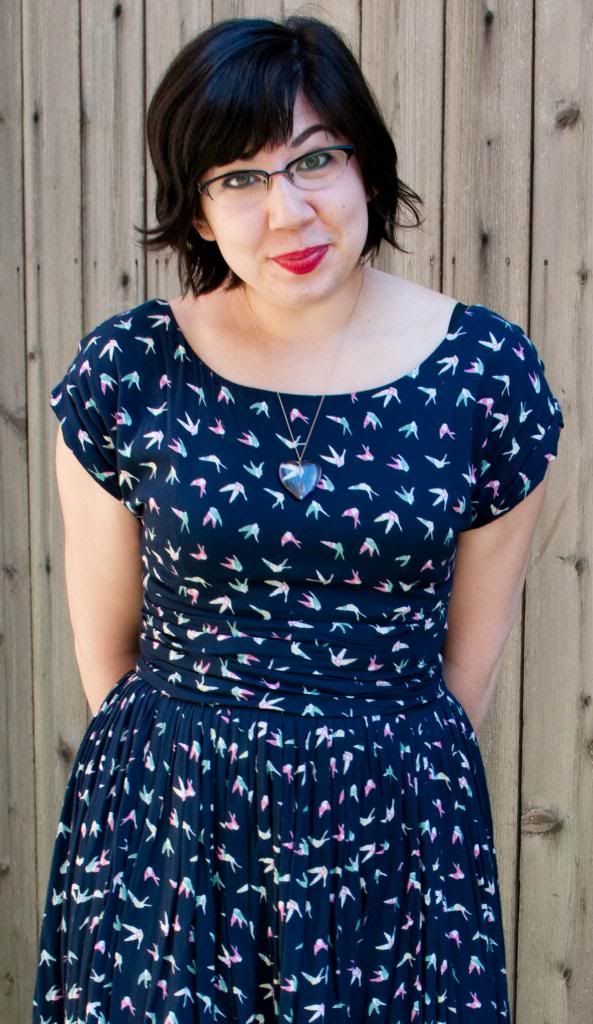 And check out this WWII sweetheart necklace of hers. Instead of the usual clear heart, it's iridescent. I don't know about you guys, but I've never seen that before.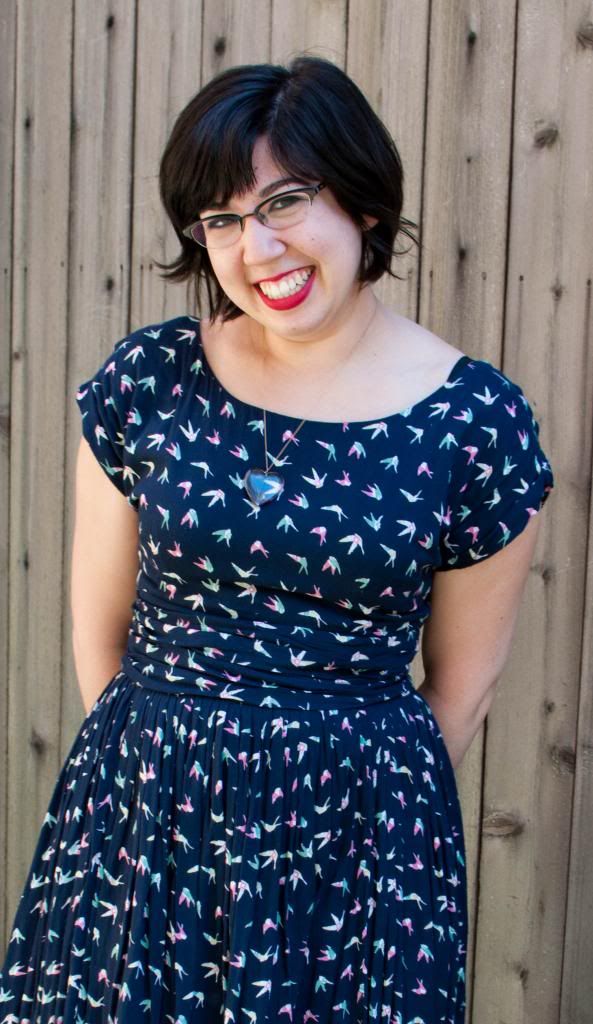 See? Told you she was the cutest.
Hope y'all are doing extra fabulous!
xox
1930s-40s dress: Red Light
1930s Victorian Revival bakelite brooch: antique store ($15! Hell yeah.)
Jaynie's WWII necklace: Rhinestone Rosie