Hello darlings, time for a good old fashioned outfit post.
This one is basically an ode to this dress. So smitten. Obvious statement of the century: we all know how much I love rayon jersey, and what a sucker I am for a good novelty print. Regardless of how much I love ridiculous hats, decadent old furs, and cocktail dresses.... All I really need is a comfy novelty print day dress and a pile o' bakelite, and I'm the happiest girl in the world. So if I could just wear this dress everyday for the rest of my life, and no one noticed, I really would.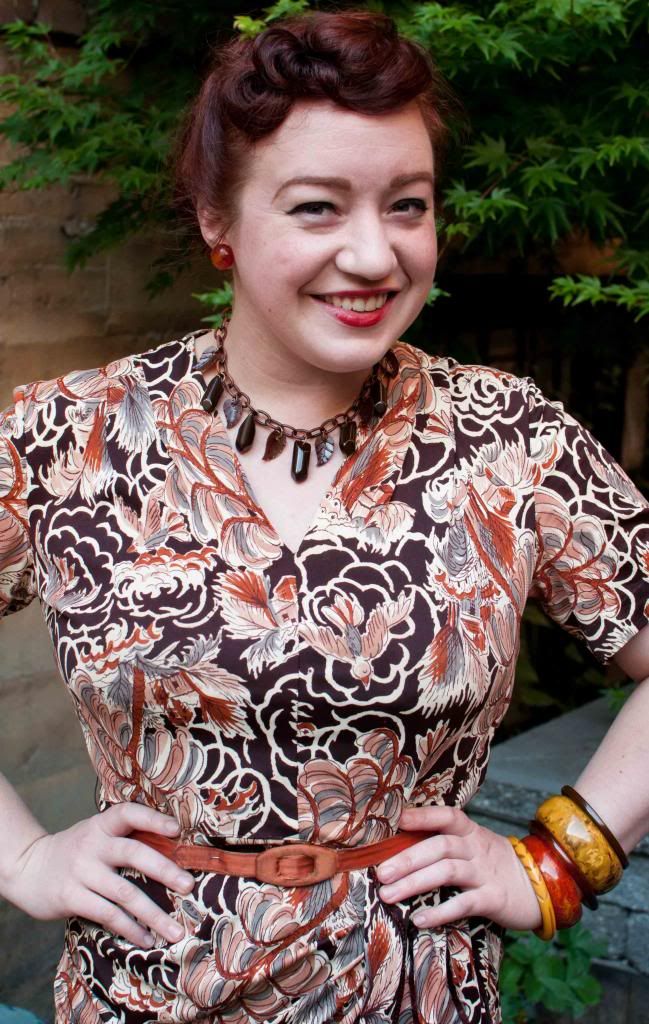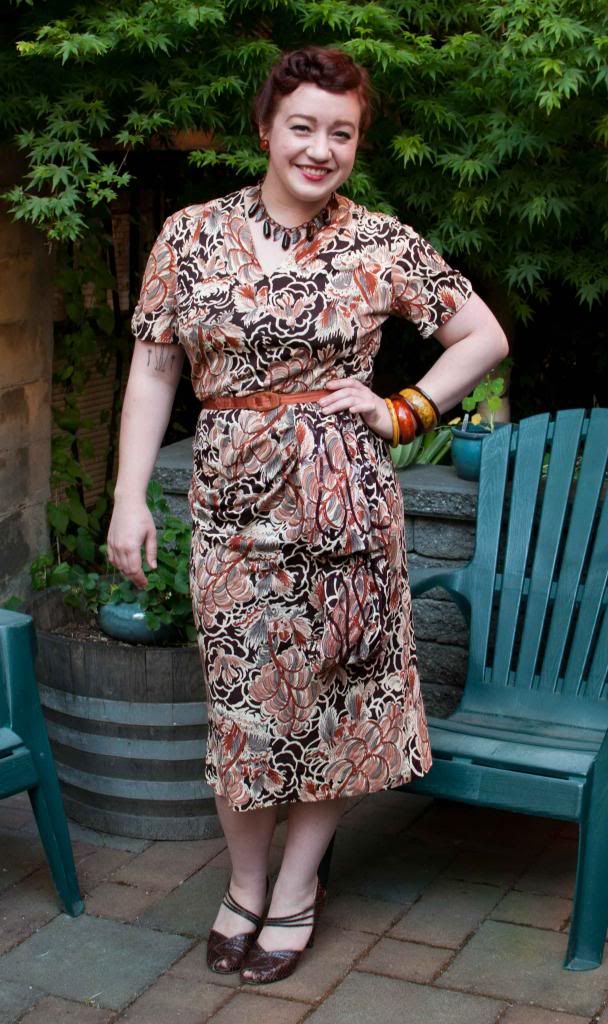 Birds, swirling clouds, palm tree plumage, and little huts!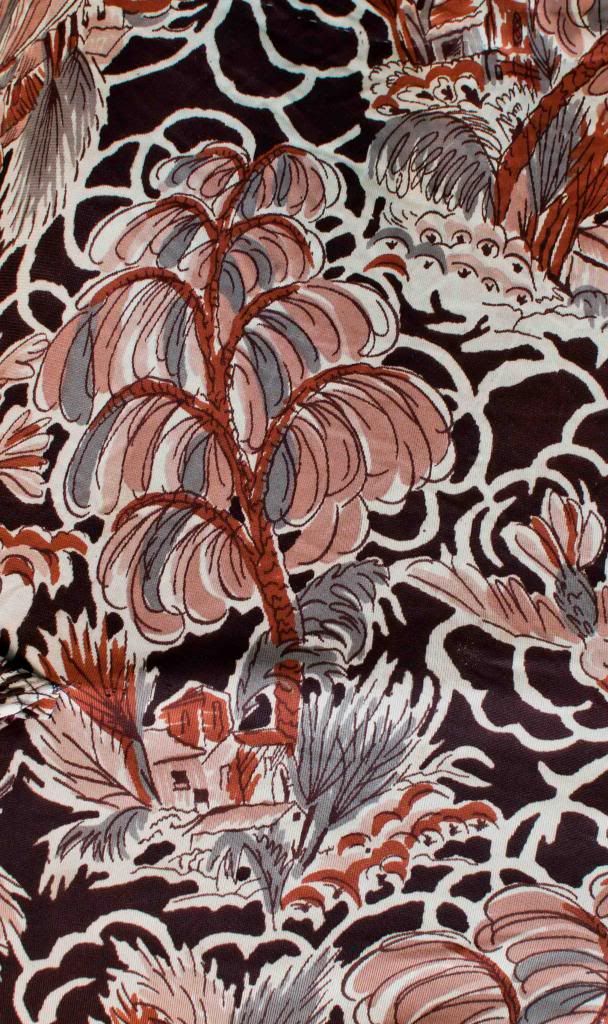 I love the cut of the skirt - sweeping layers across the tummy & hip, plus layers of loopy swag business at one hip. To top it off, the loops are covered in swirls of brown sequins.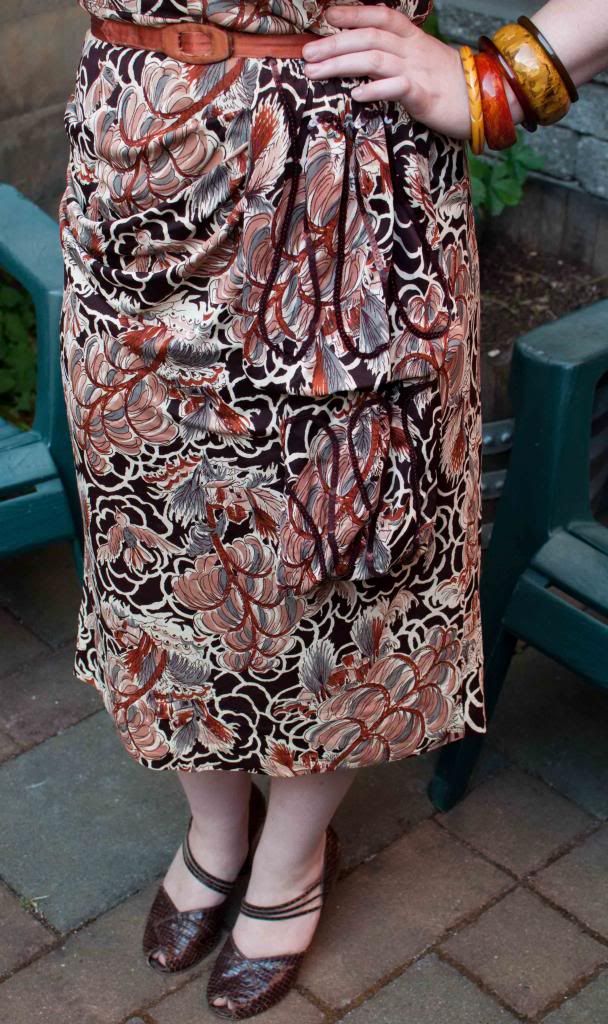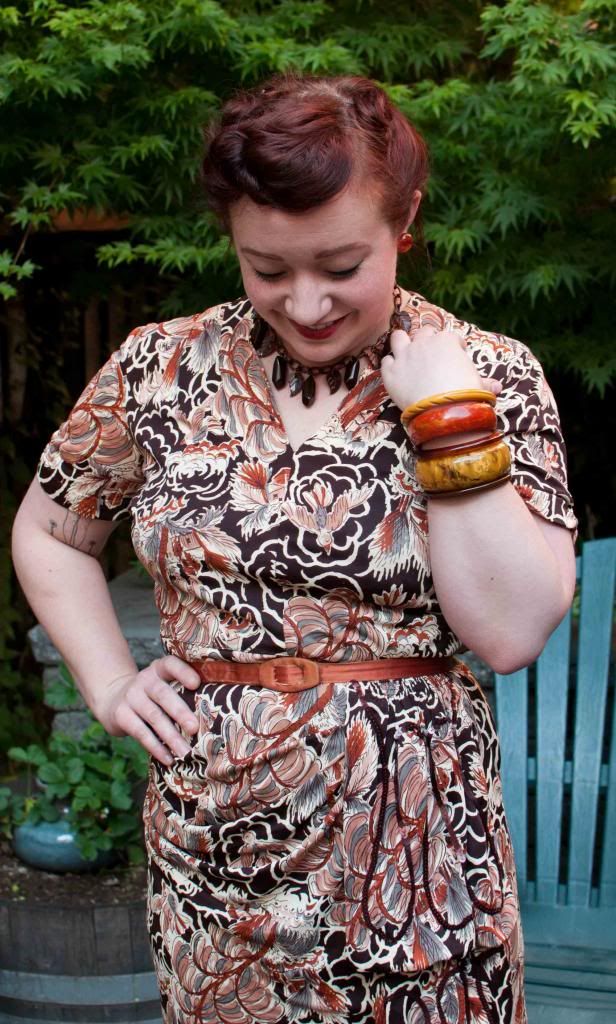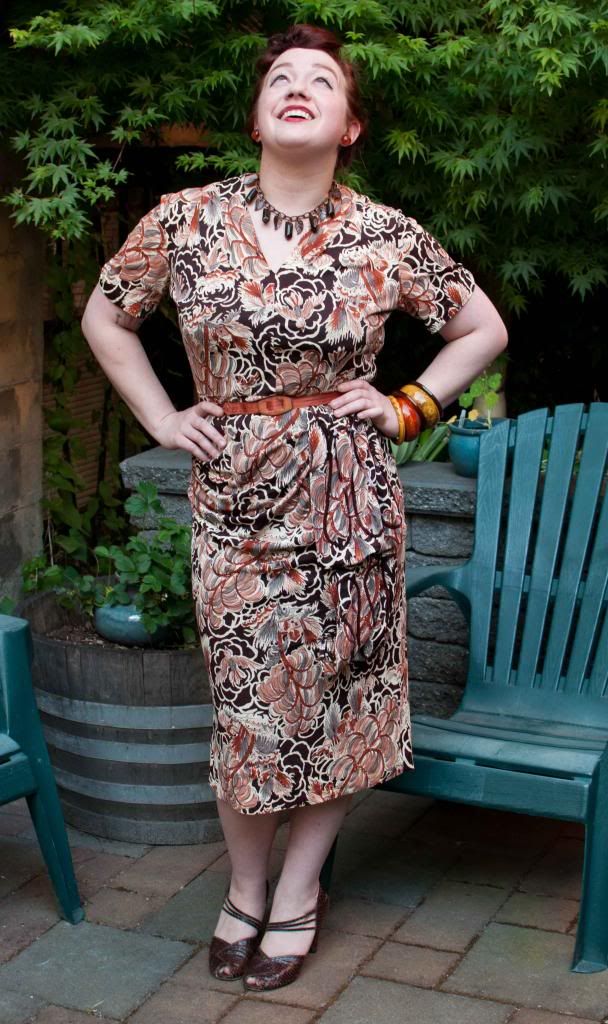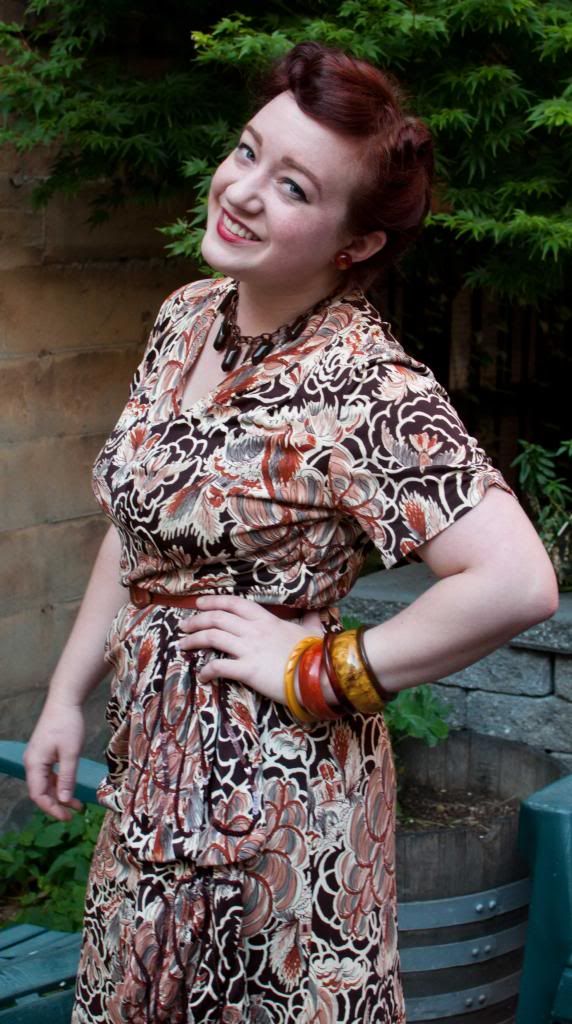 Ahh, love it so much. Wish I were wearing it again right now as I write this.
What are your vintage wardrobe weaknesses? I don't mean basics, rather indulgences that you wish you could wear every day ever, and never tire of. Curious!
xox
Sara
-Outfit-
1940s dress & 1940s cobra heels: Red Light
1930s - 40s bakelite & celluloid necklace: antique store (screaming deal!)
Bakelite earrings: thrifted... $.99... f yeah
Bakelite bangles: here, there & everywhere