Is summer over yet?
I know I'm supposed to be "excited" about it being nice out, I'm supposed to "enjoy it while I can", but no no. I love cold weather. I love rain. Bring on those grey skies! Bring on the wool & fur! Bring on the layers!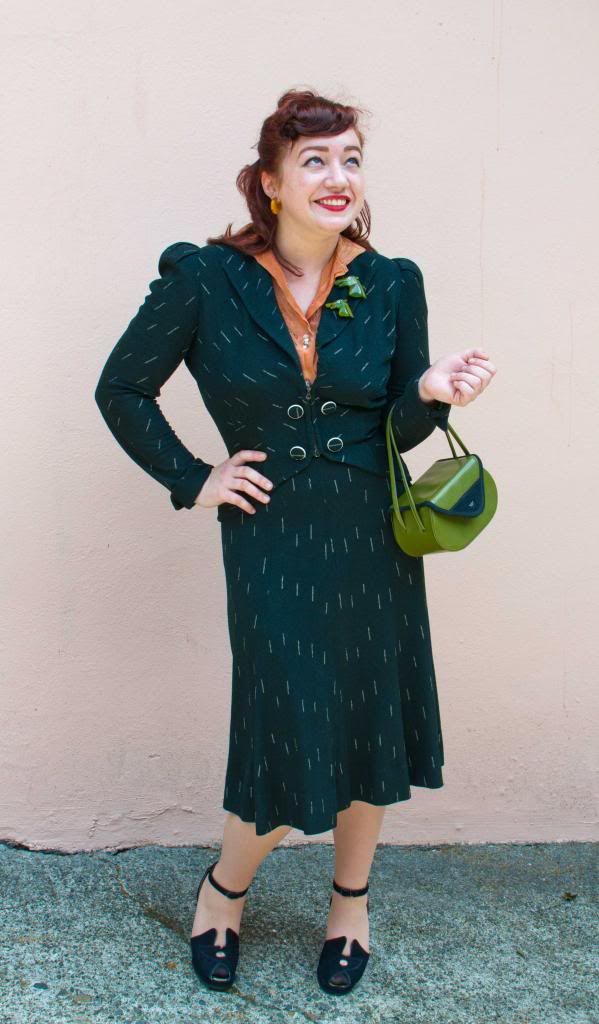 Perhaps it's because there's less competition, but I swear I always find my favorite winter clothes in the heart of summer. This wool boucle 30s number came into my life last week and could not wait to wear it. The zipper up the front kills me. Plus, it pairs perfectly with my grandma's bakelite horse set. Luckily, the clouds came home on Sunday & I jumped on the opportunity to rock it.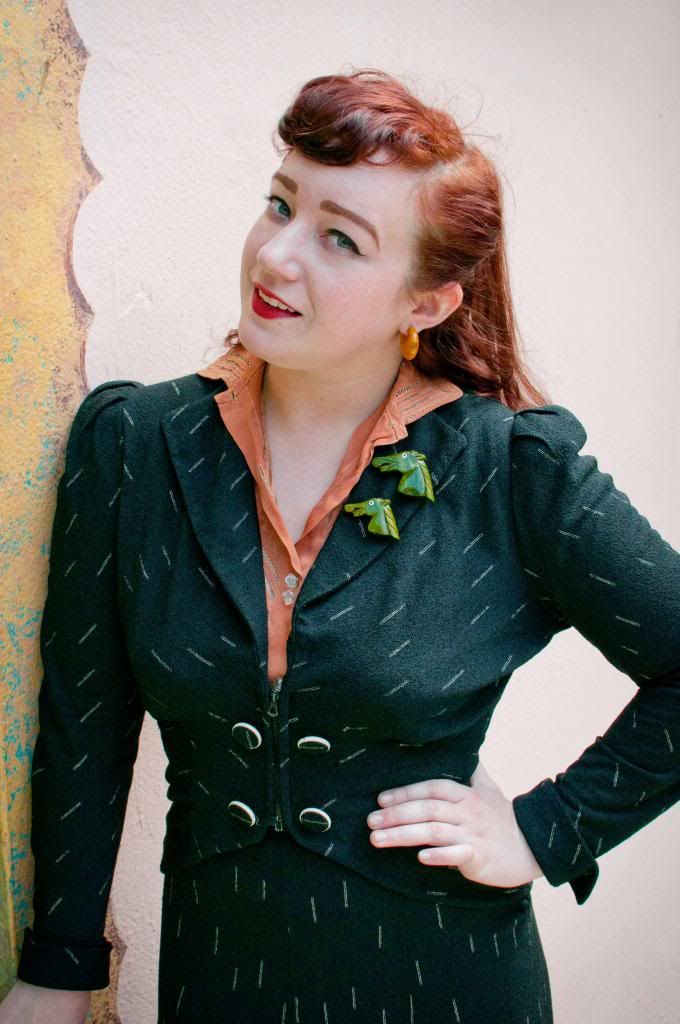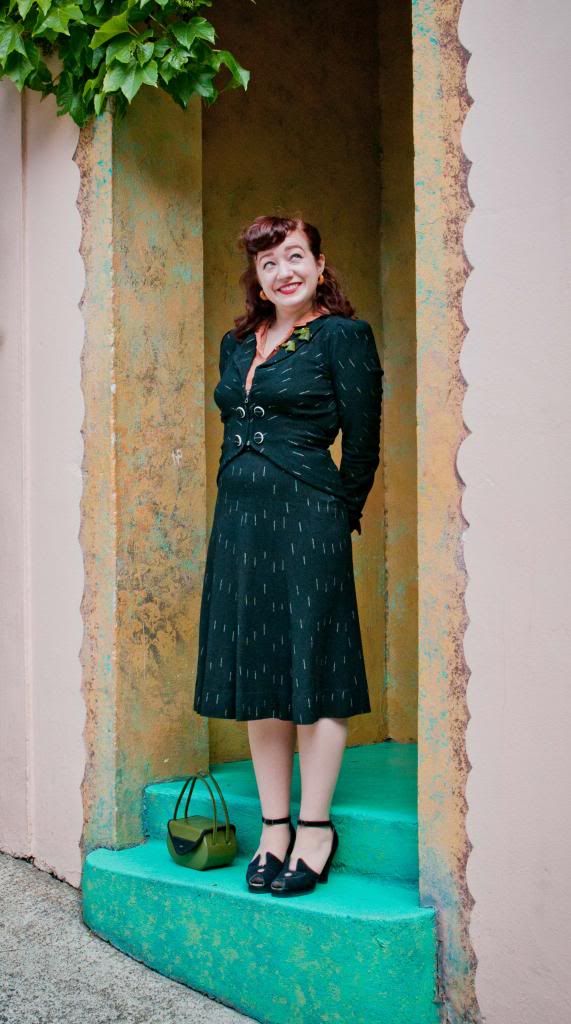 Vintage glee.
I'm sure I'm not the only one who yearns for grey skies, right?
Hope you folks are doing fabulous. Stay tuned for some vintage magazine drool-worthies coming up this weekend.
xox
Sara