This isn't an outfit post. It's a hat post.
Who cares about the outfit when this 40s hat EXISTS?
I bought this hat over the phone, sight unseen, other than an iPhone photo.... because WHAT? HOW?
It's by Madame Pauline, out of New York. I tried to find out more information about her, and ended up finding out most of what I know from the Met's Costume Institute, who has a small collection of her work. (Check them out
here
, the '42 gold lame turban is painful.)
Seattle's Pride week just ended, and it was the *perfect opportunity* to bring this hat out on the town. For once when I left my apartment, no one asked "where I was going", or "why I was dressed up", blah blah. I wish it was Pride week all the time! (Buuut my liver doesn't.)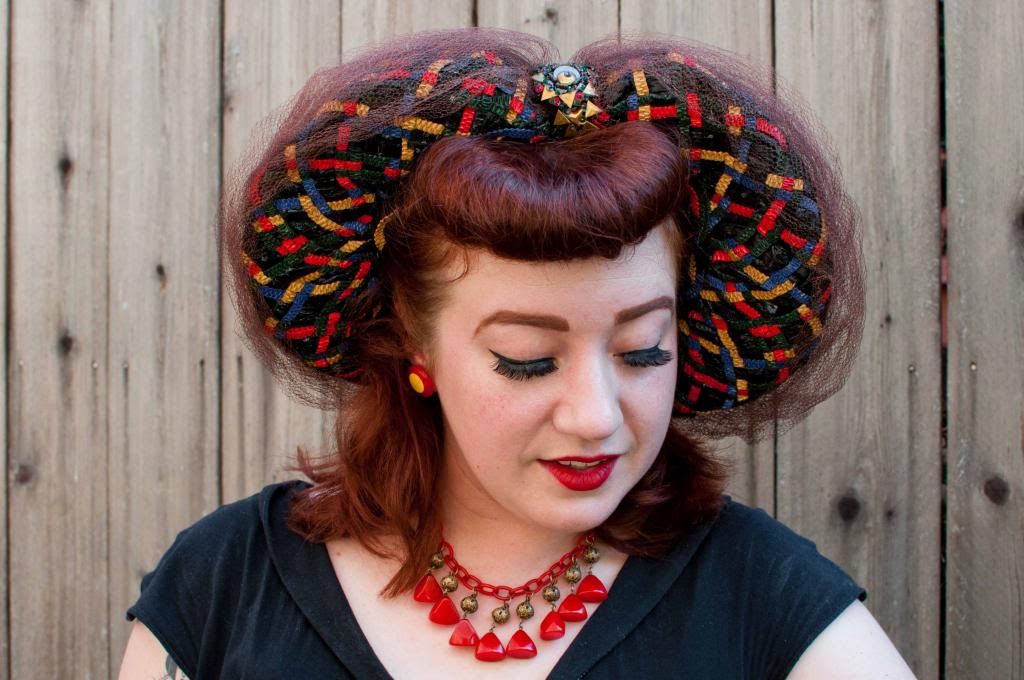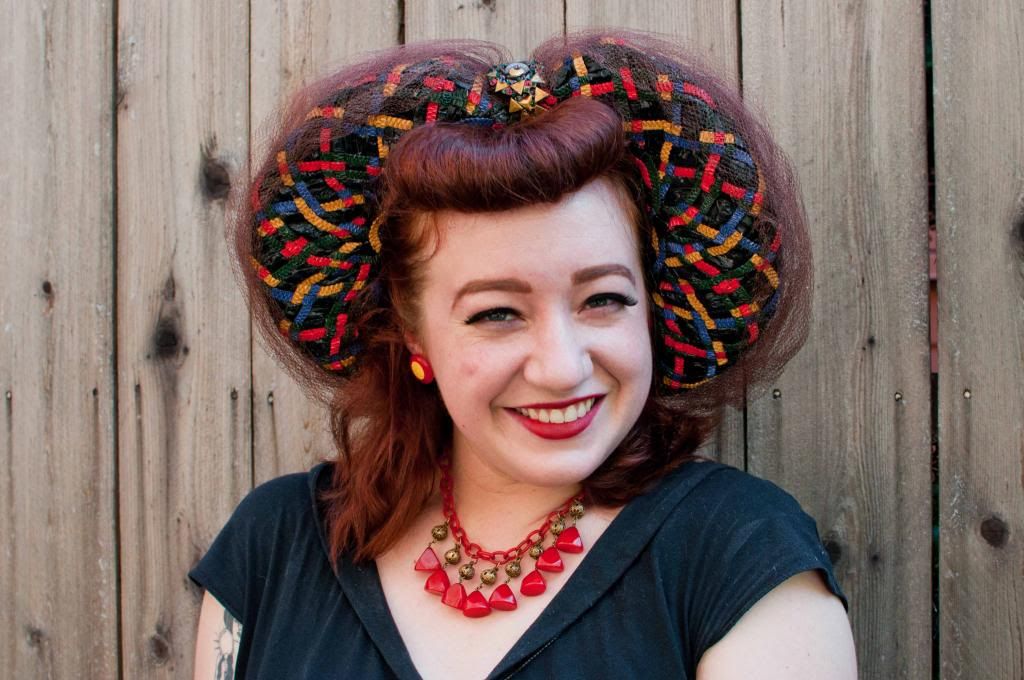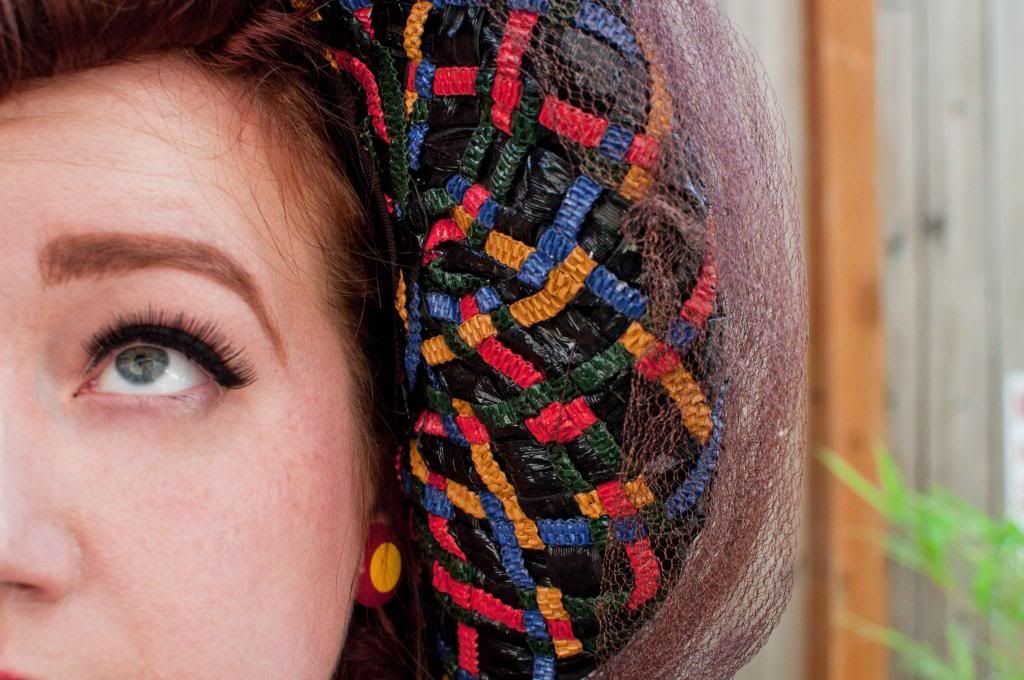 Check out those studs! And beads! And sequins! (Someone pass the defibrillator..)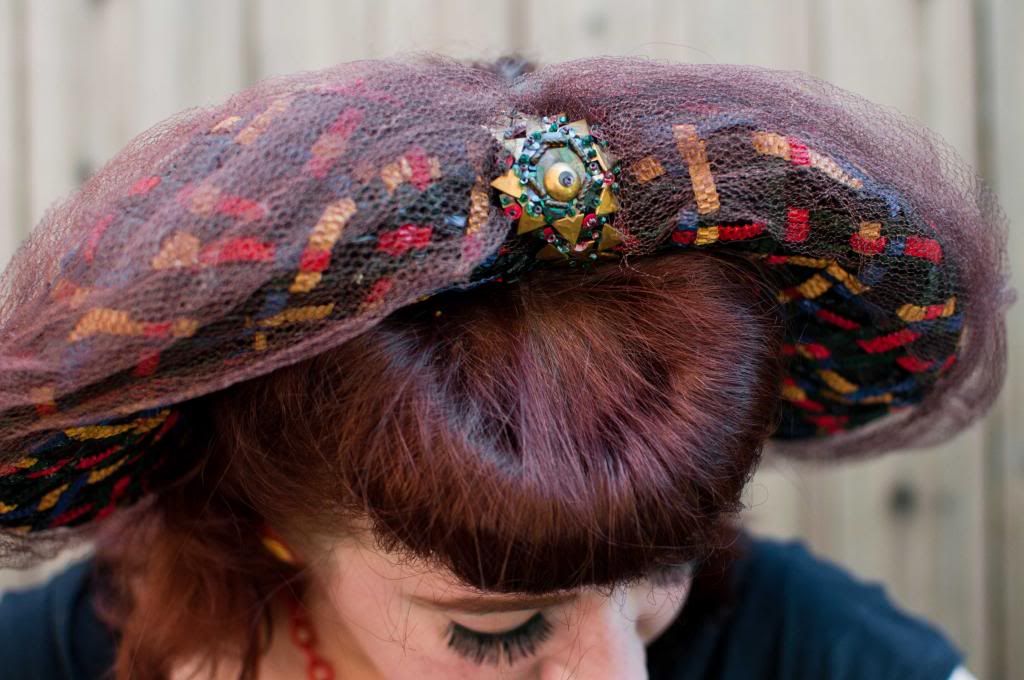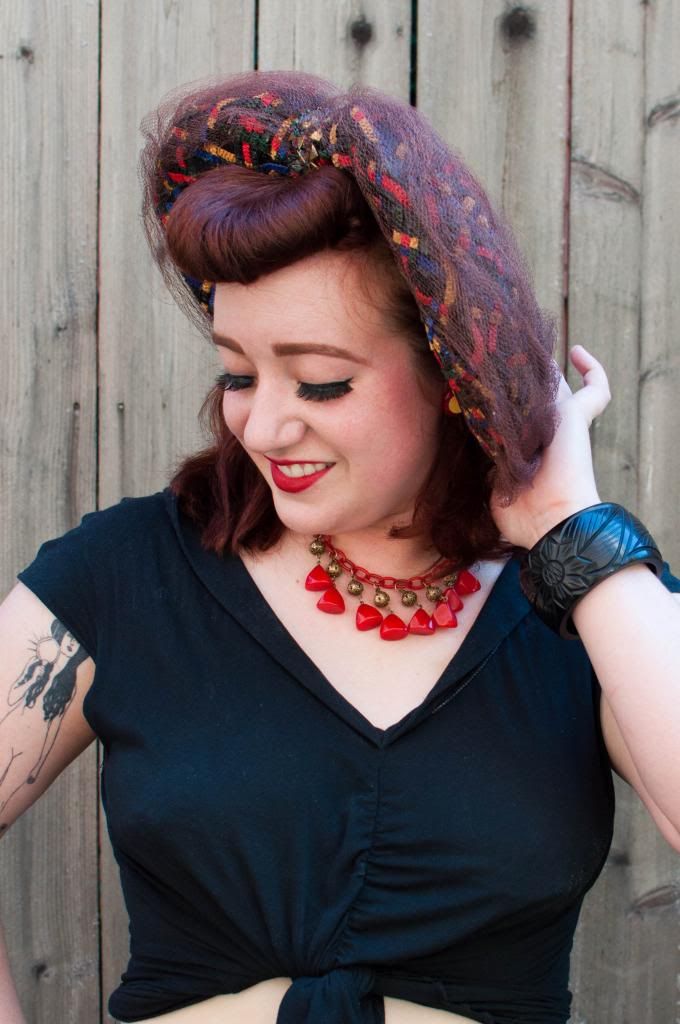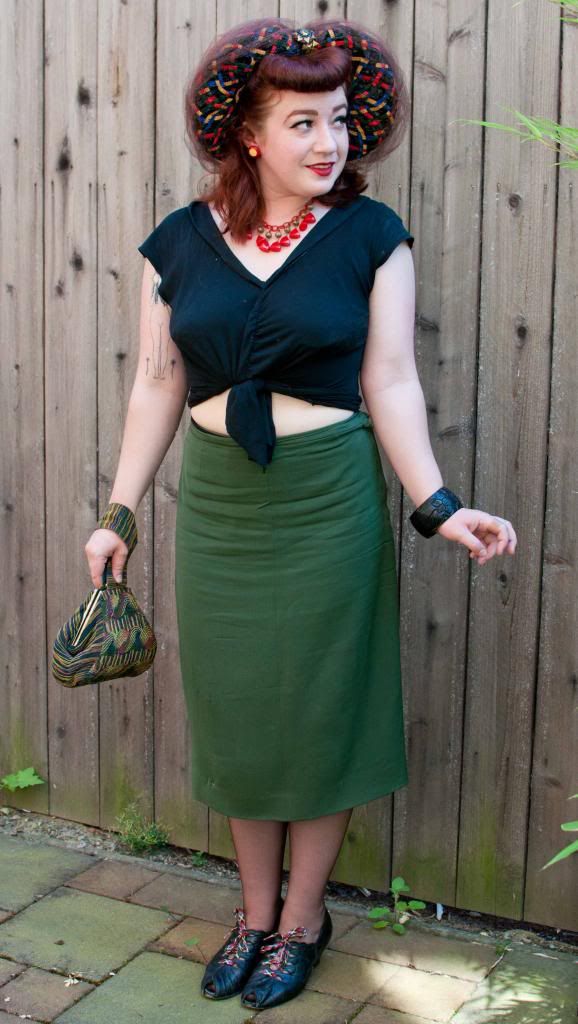 The biggest thank you to the beautiful Cass at
Urban Eccentric
, this baby couldn't have gone to a happier home.
xox
Sara