Why, helloooo!
Somebody's been a busy little bee, I accidentally went missing for a hot minute there. The last few weeks have been funny. I mean, in a good way, but life changes galore. (Job swap! New boyfriend! Oh good god, not used to that word it's still freaking me out. Blah blah blah.) Things have been settling in more now though, thank god. Jaynie and I finally got back in our 'Sunday Friend Day' routine to do a bit of antiquing, drink cocktails, and take some outfit pics while we were at it.
I recently fell back in love with this New York Creations 40s hat. The tag calls it a "Year Rounder", which is completely appropriate & adorable. It may be wool, but it's small enough I can still wear it in the heart of summer... Unlike a huge chunk of my wardrobe. I've been living in rayon jersey lately, it's like wearing a giant tshirt dress.
I got these 40s wedges in November... the first time I wore them, the suede tore down the front. Such a giant bummer. I finally took them to the cobbler & although they have a scar now, I'm thrilled they are in my life again.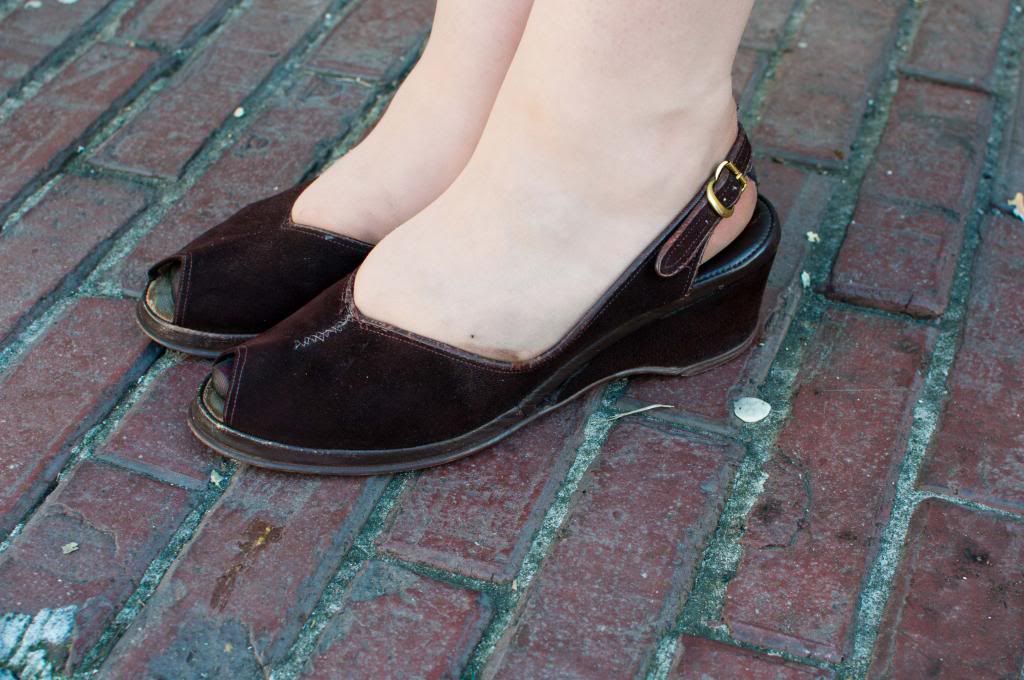 I hope ya'll are doing swell!
If you are ever thinking "where did she go?", be sure to check out my instagram,
@lilies_remains
. Even if I'm being a bad blogger, I'll still be instanerdingout.
xox
Sara