Woohoo, outfit post time!
This one is a color explosion. I said I would wear less black this year, and it's somehow snowballed into... this happening. Because why not?
Let's get ridiculous, folks.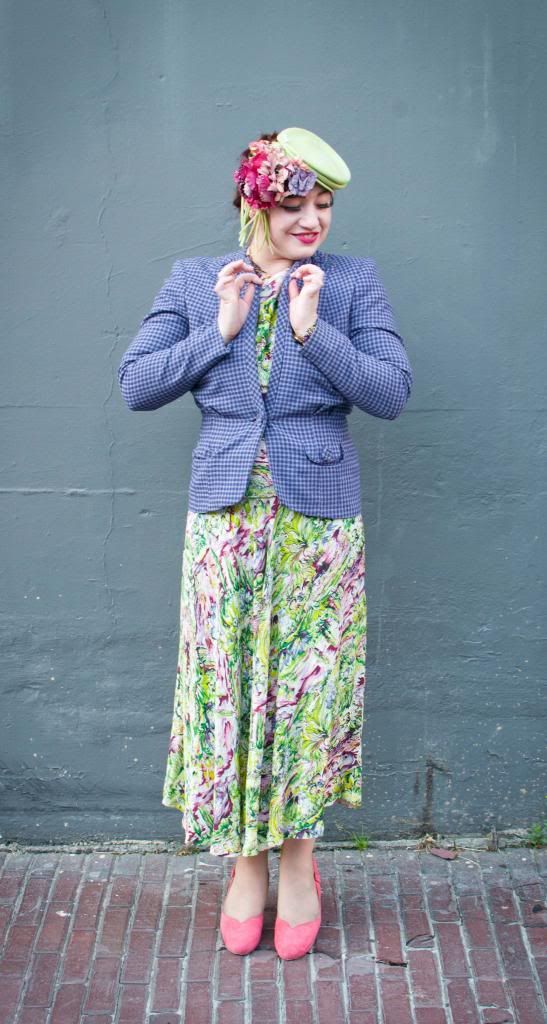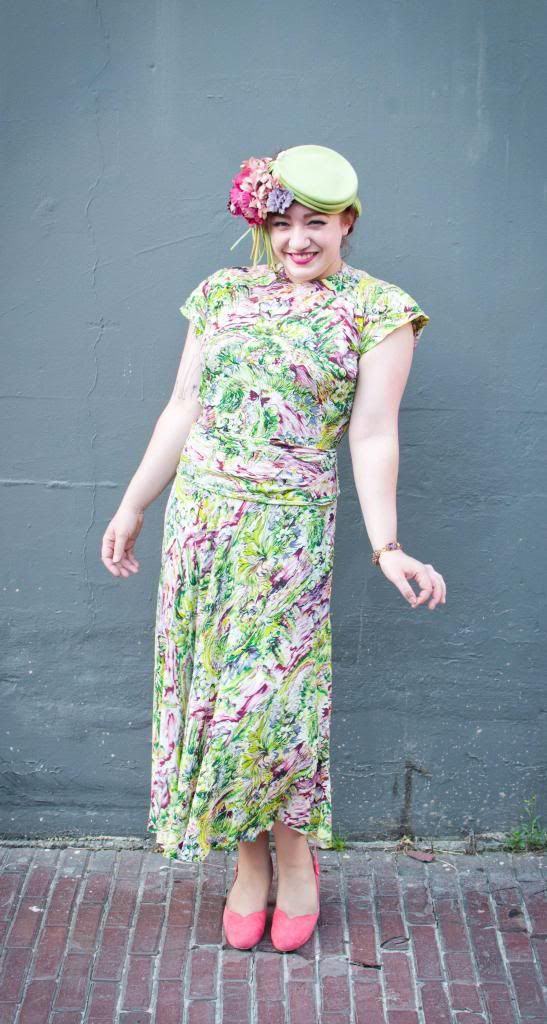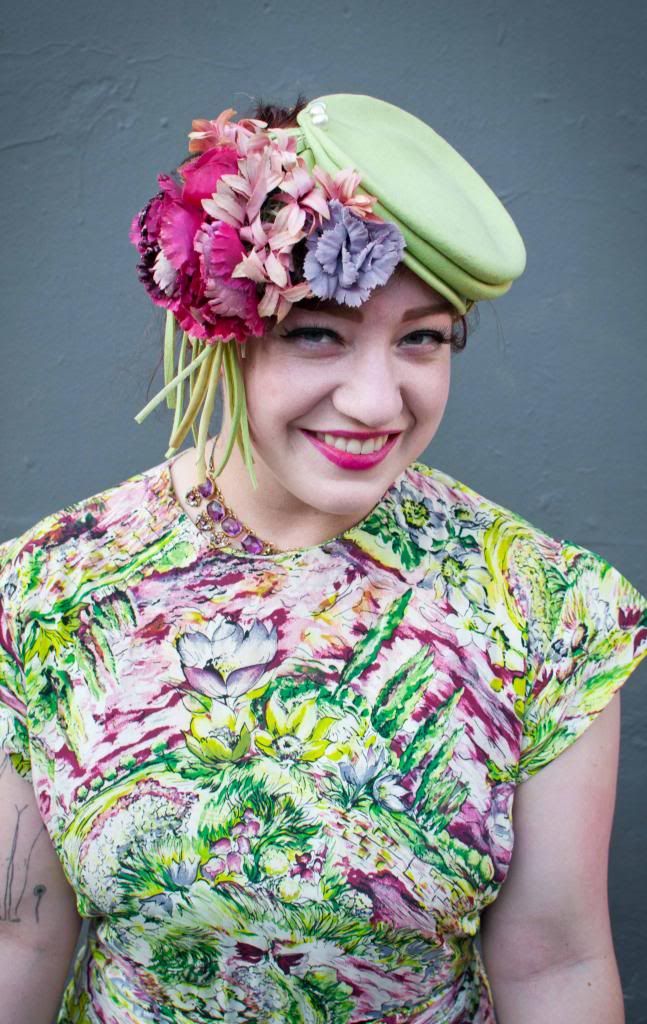 This tilt hat is pretty incredible on it's own, but I was feeling extravagant, so I pinned some flowers on there as well. Not sure if you can see the difference, but half the green stem action is felt tassels, half is the silk stems from the bouquet. And the back! (Don't mind me, just playing with the bustle swag on the dress.)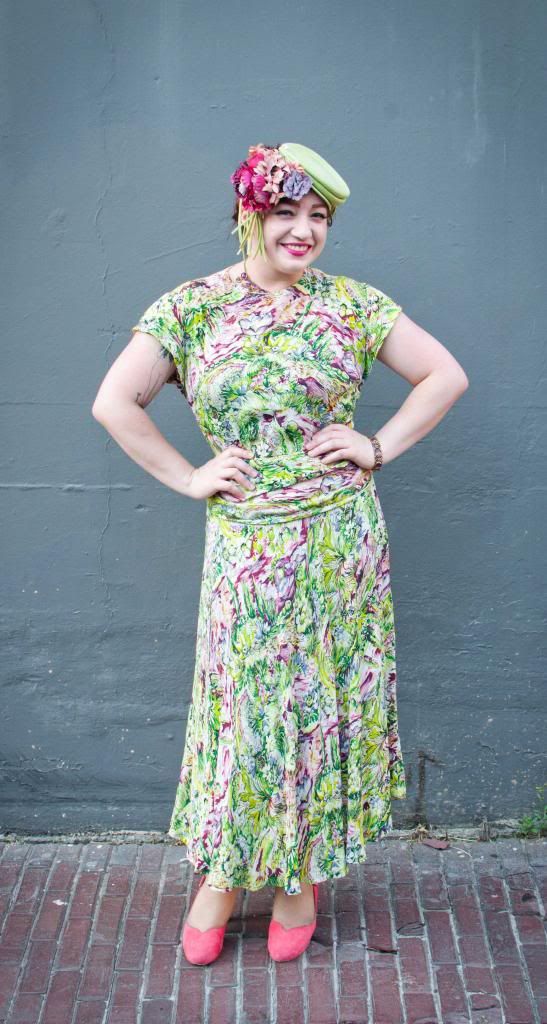 Novelty print close up - little brick country walls, lines of trees, & flowers.
I want to call it "English countryside."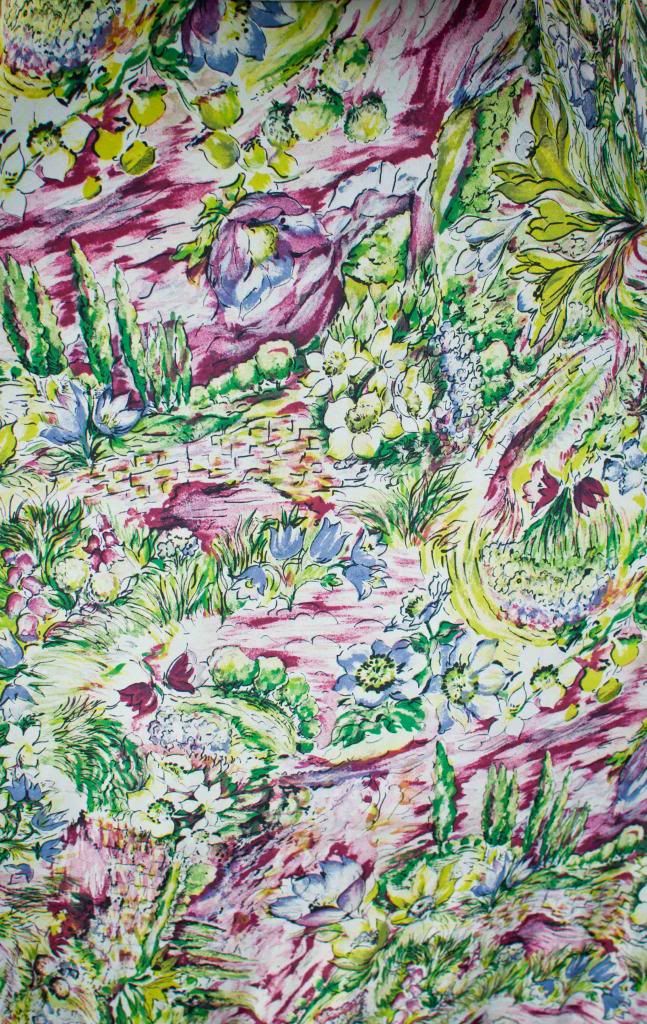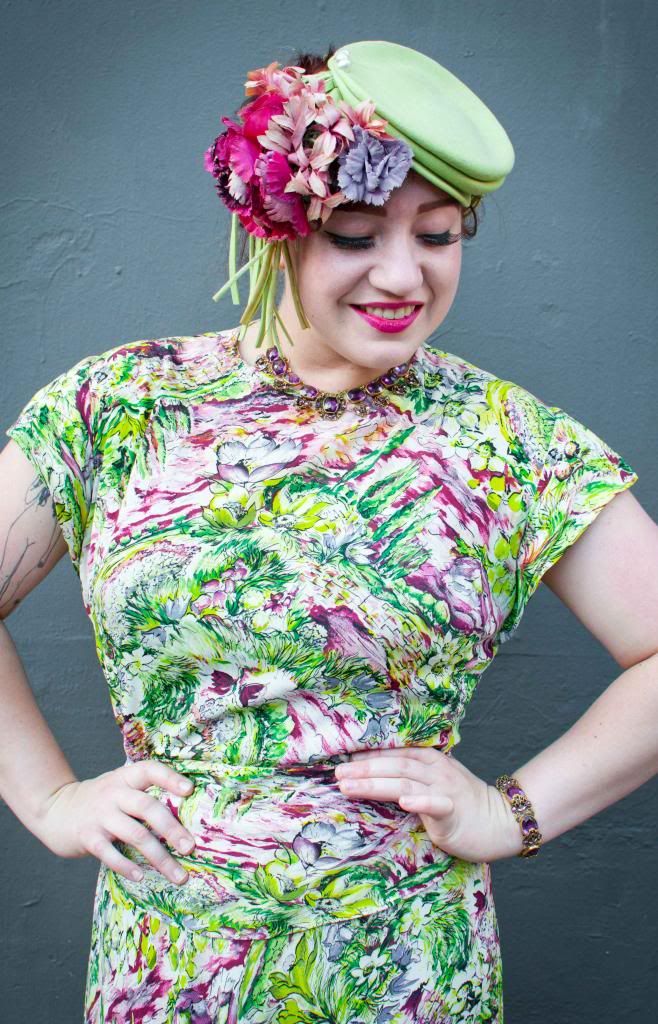 1930s set, swoon.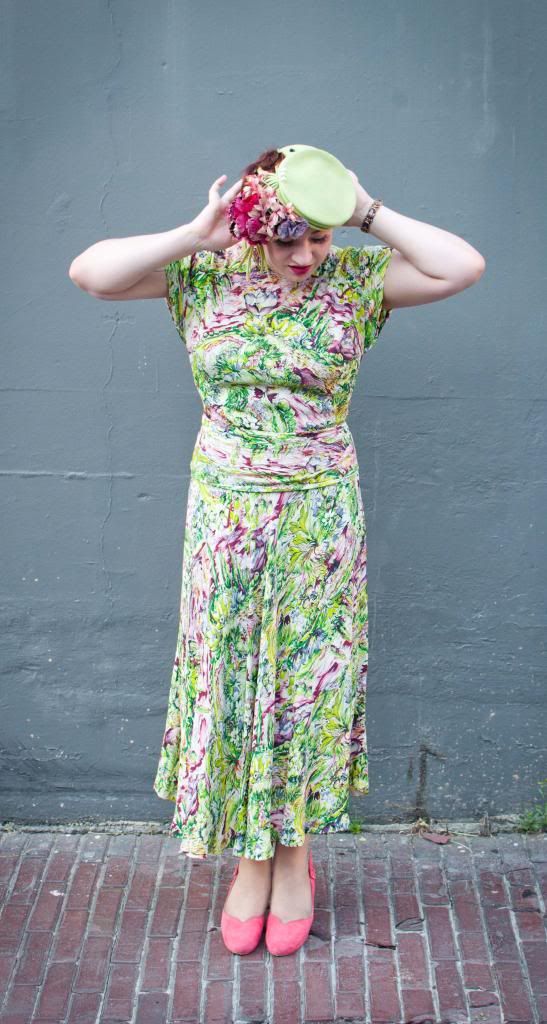 On a related note, who here watches Bomb Girls? A bunch of vintage lovers are reading this, so I'm assuming at least some of you watch it. The plot is overdramatic, the acting can be mediocre, and (other than one) I don't really like any of the characters. But two things win me over: the clothes, and Vera Burr. She is fierce as can be, and she has the best wardrobe. So imagine my glee when I spotted her wearing the sister version of my dress!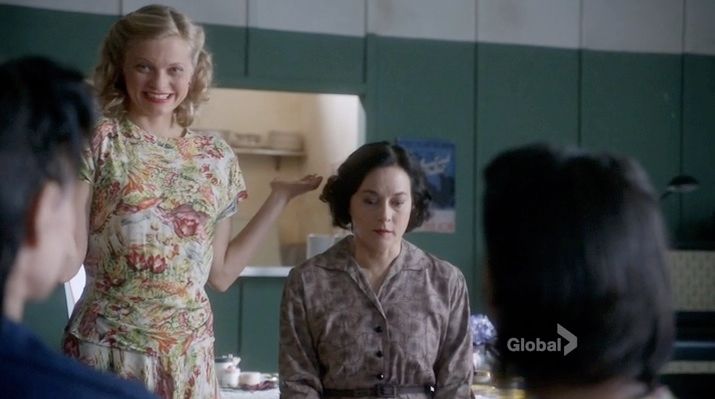 The print & colors are slightly different, but there's no doubt in my mind they are sisters. It's literally the exact cut - swooping peplum band in front, sleeves that travel down past the armholes, the back zipper & swag in back. The print may be slightly different, but it's close enough that you can tell it's the same artist.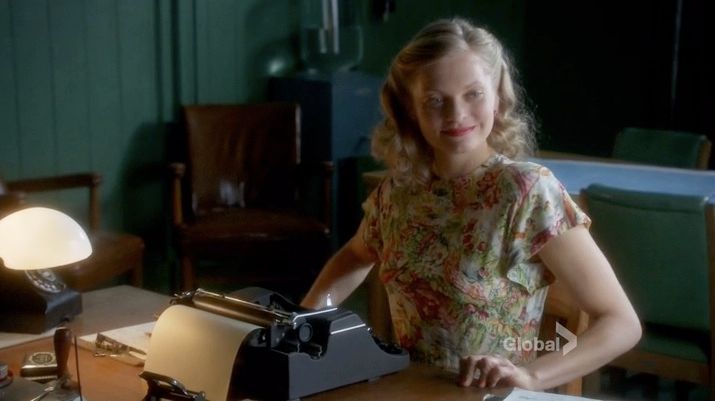 I'm convinced it's the same, what do you think?
If you haven't seen Bomb Girls, and you love 40s fashion, you should give it a whirl. They sourced some incredible vintage - no repros. If you hate it, just watch it on mute & drool. Or better yet, take my friend's advice & turn it into a drinking game - drink every time they say "the boys", any time Betty makes that pouty face, and any time Kate pulls the doe eyes... but be careful. Those three things alone could knock you off your chair in two episodes flat.
Hope ya'll enjoyed, and are doing wonderful, wherever in the world you may be.
xox
Sara
1940s dress: Le Frock
1940s hat: Antique Mall of West Seattle
1940s blazer & 1930s jewelry set: Red Light
Platform slingbacks: Marchez Vous - These are *incredible* - beautifully made, insanely comfortable, and very much 40s inspired. Not to mention, the designer & owner of the company is the voice of Lisa Simpson. Geek points. They are a pretty penny though, and I was very luckily given mine. While their price points are beyond what I spend on shoes, I would still whole heartedly recommend them to anyone who is comfortable with the price tag.