Oh good god. I've been working too much, and my brain is broken today. I just stared at the blinking cursor for at least 15 minutes (ok, so way longer, then I went on a coffee run). So instead of my usual eloquence (ba-dum-cha!), I'll keep this brief. Last week turned into some sort of magical novelty print explosion, so I have some quirky fun fabrics to share over the next few weeks. Thank youuu, vintage gods.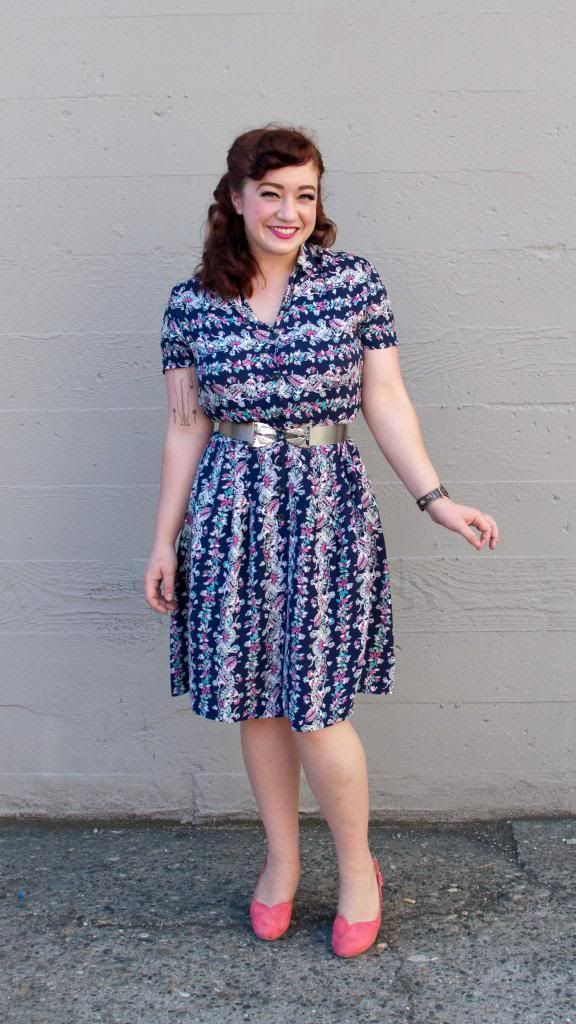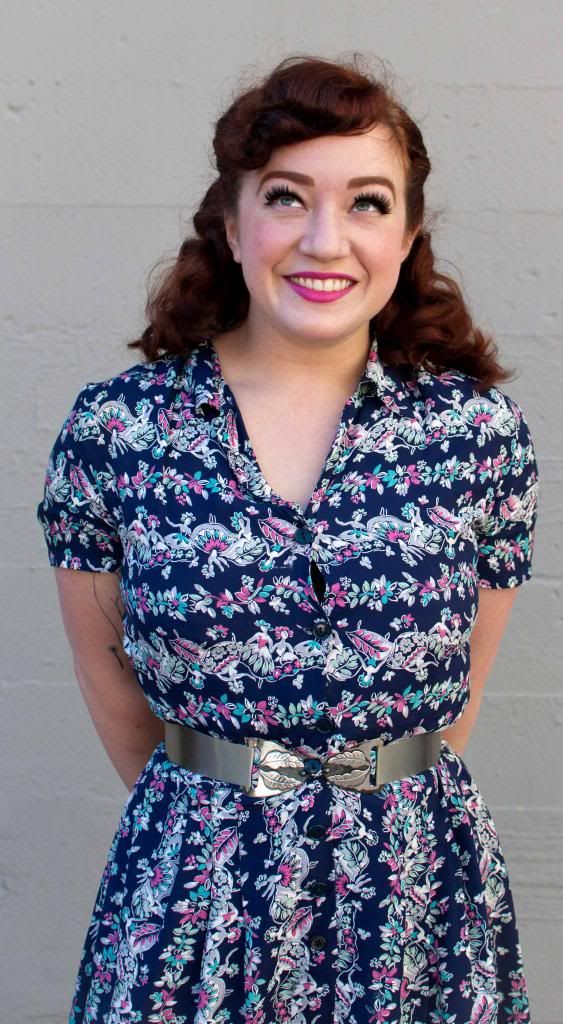 I'm a bit iffy on what this print is, let's take a vote. At first I was convinced they are ballerinas, but then it was suggested to me they might be hula dancers - it's the leafy crowns. Also, the rayon is of the silky variety 40s-50s Hawaiian stuff is typically made of. So I'm torn. Your thoughts?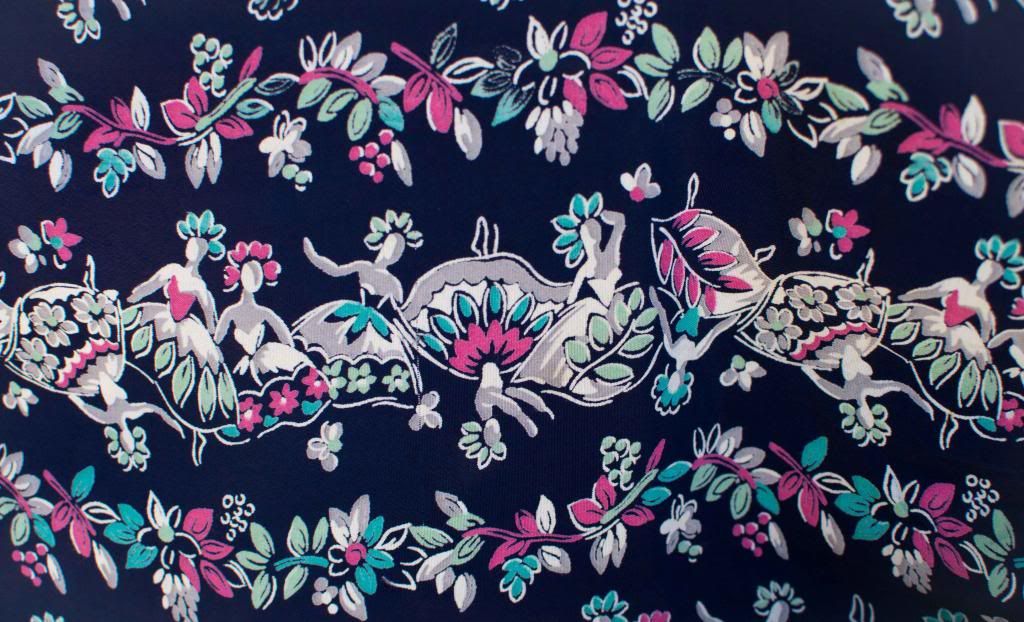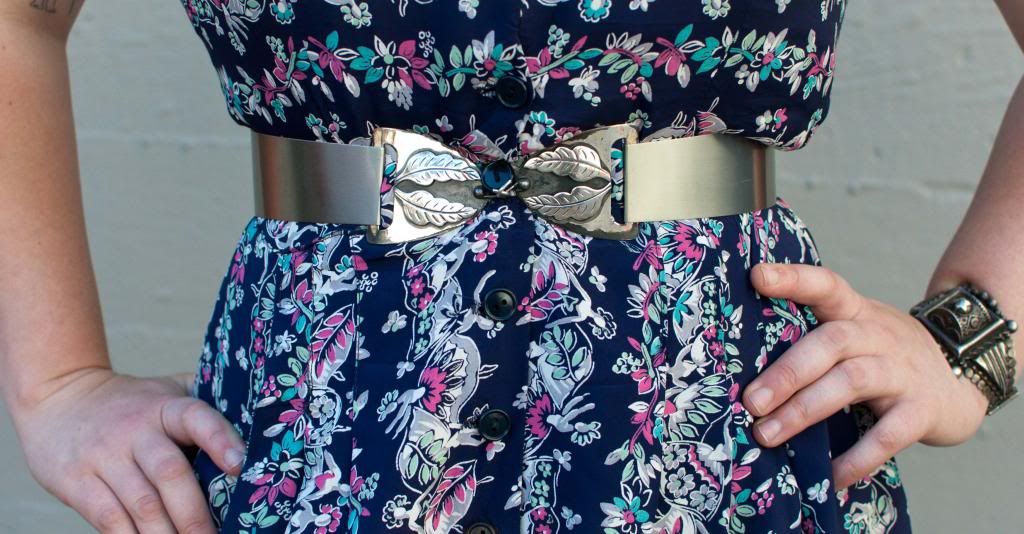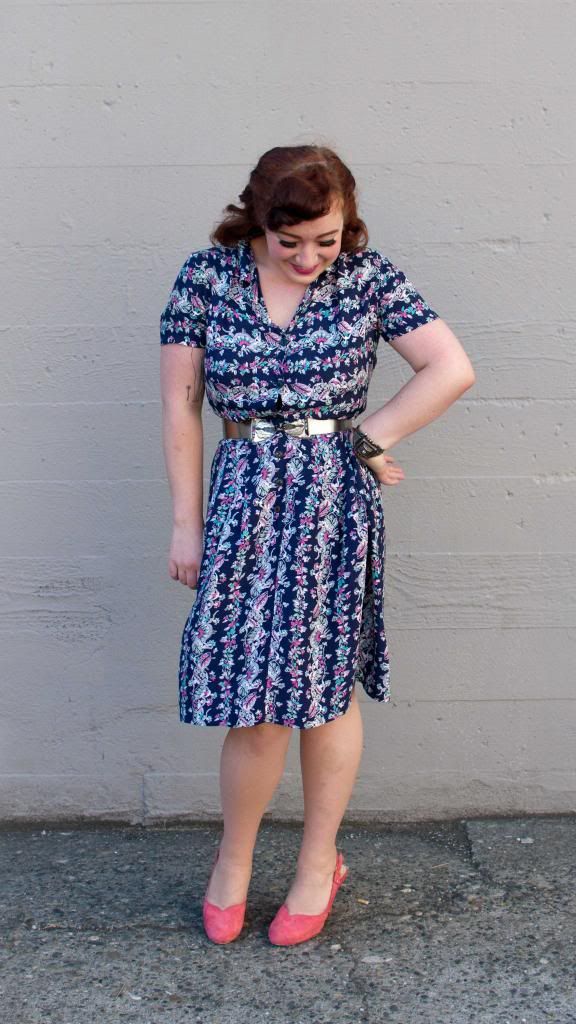 Three photos were necessary for this cuff bracelet, for it's simply incredible from every angle. My great uncle Marvin (my grandma's brother) was stationed in Morocco during the war, and he sent her this in 1942. There's a matching brooch as well, which my aunt wears. I wish I knew more about it, but I don't exactly know where to start my research. What do those marks on the other side mean? What is it made of? It's too big to be sterling, right? In the long run, it doesn't matter persay, for my family would never sell such a treasure, but it's always nice to know more!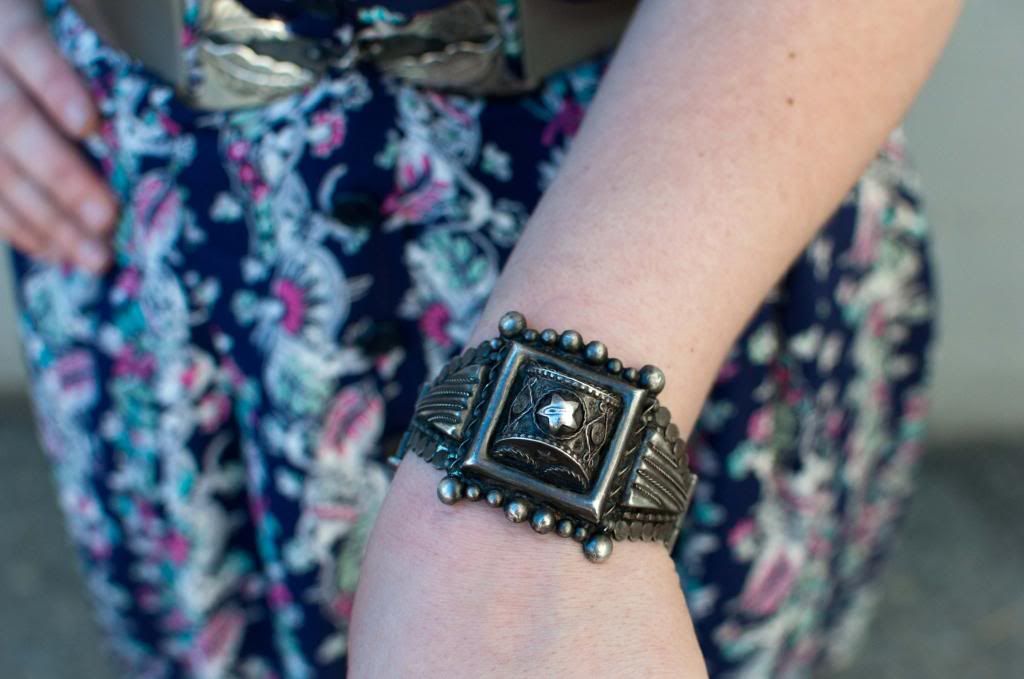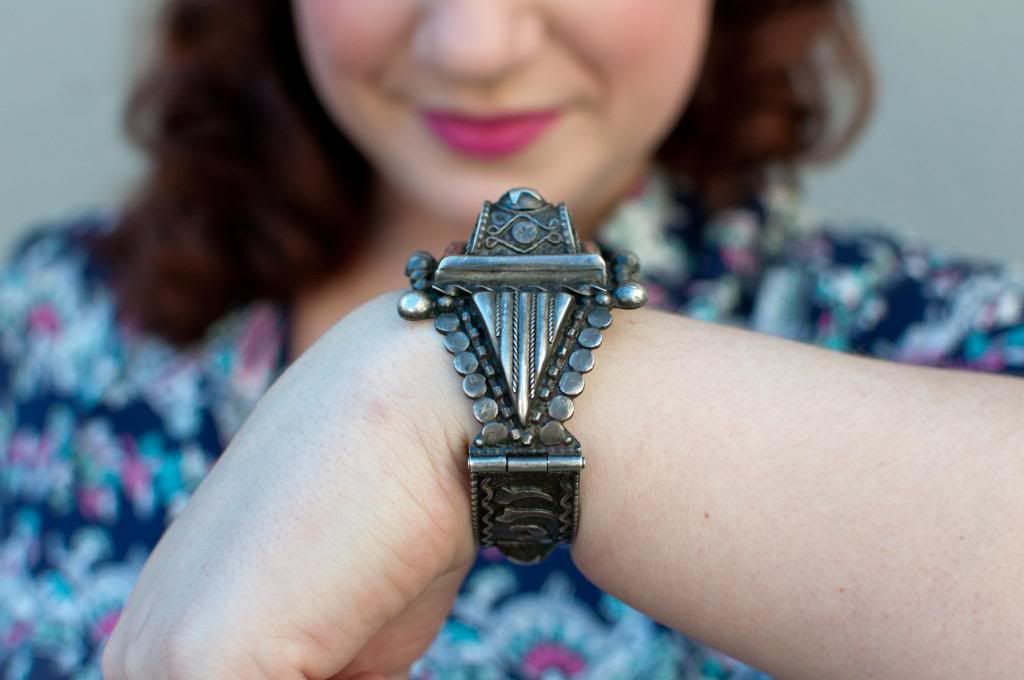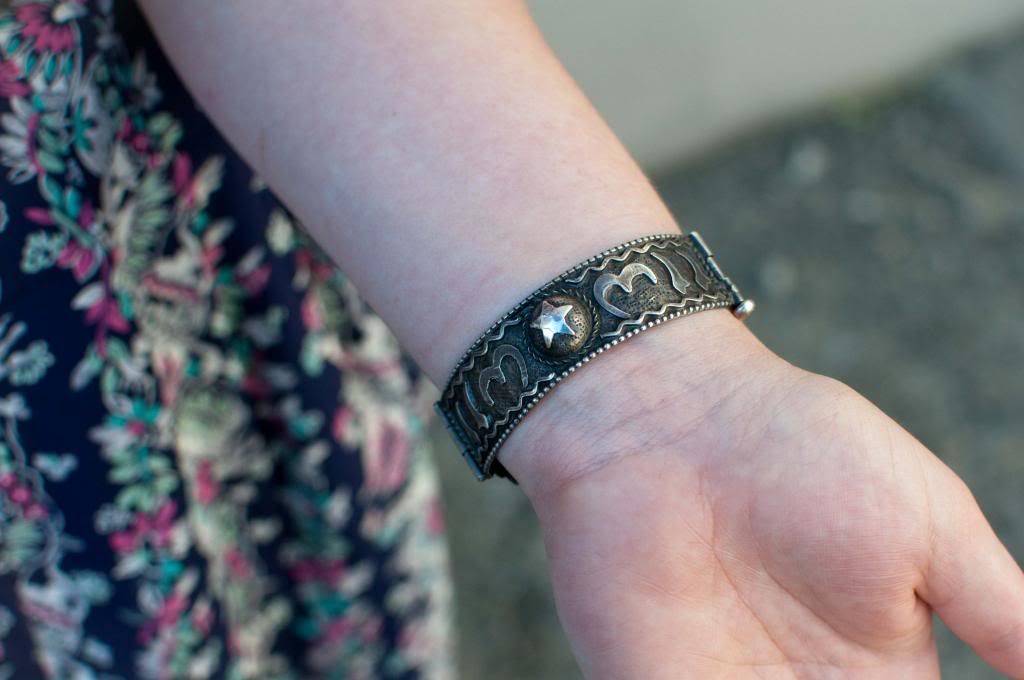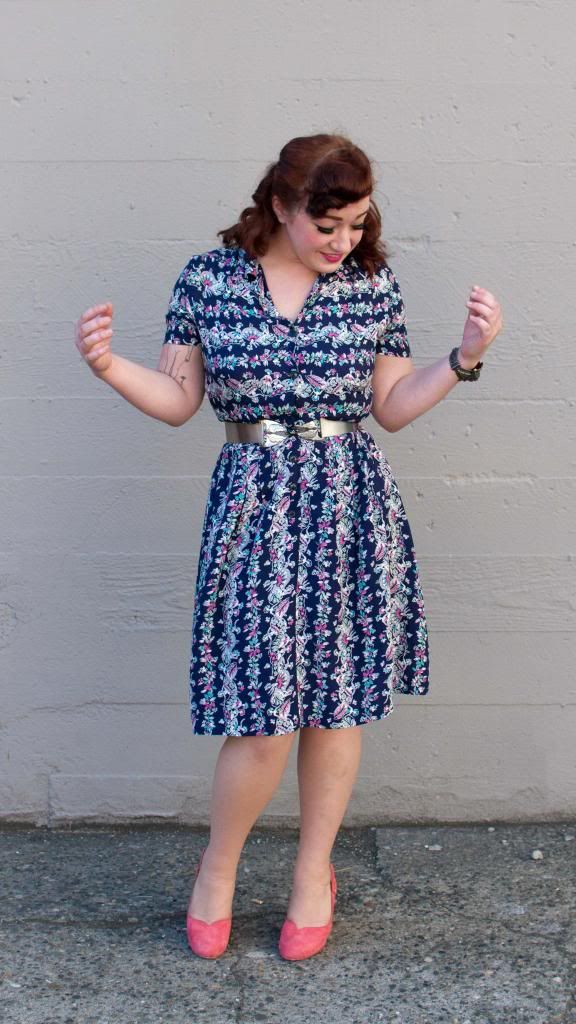 I'm super duper looking forward to this weekend. I took a day off, which is so unusual for me I almost feel naughty. The man & I are going down to Portland on Sunday to see Erasure (and Men Without Hats, and Howard Jones!) Epic 80s geek out, can't wait.
And on that note, I'll leave you with this.
xox
Sara
Late 1940s dress: Red Light
1950s belt: antique store
Suede slingbacks: Marchez Vous
Moroccan 1940s cuff: grandma <3
Photos: Jaynie Healy