I couldn't resist doing another Halloween post.
Didn't have time to prepare for this one, but felt inspired to share the bit I have regardless.
So here we go: costume photos from my family collection, from oldest to newest.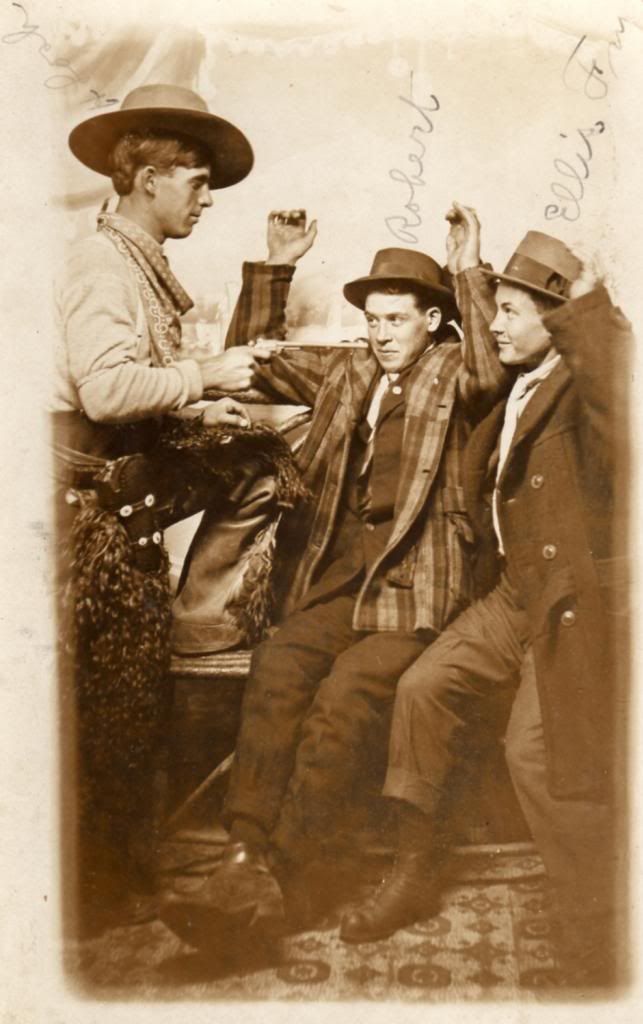 My great grandmother, on the left.
HOW adorable is my grandfather?!
Even when being mauled by her goofball husband,
Great Aunt Barbie
is still the cutest.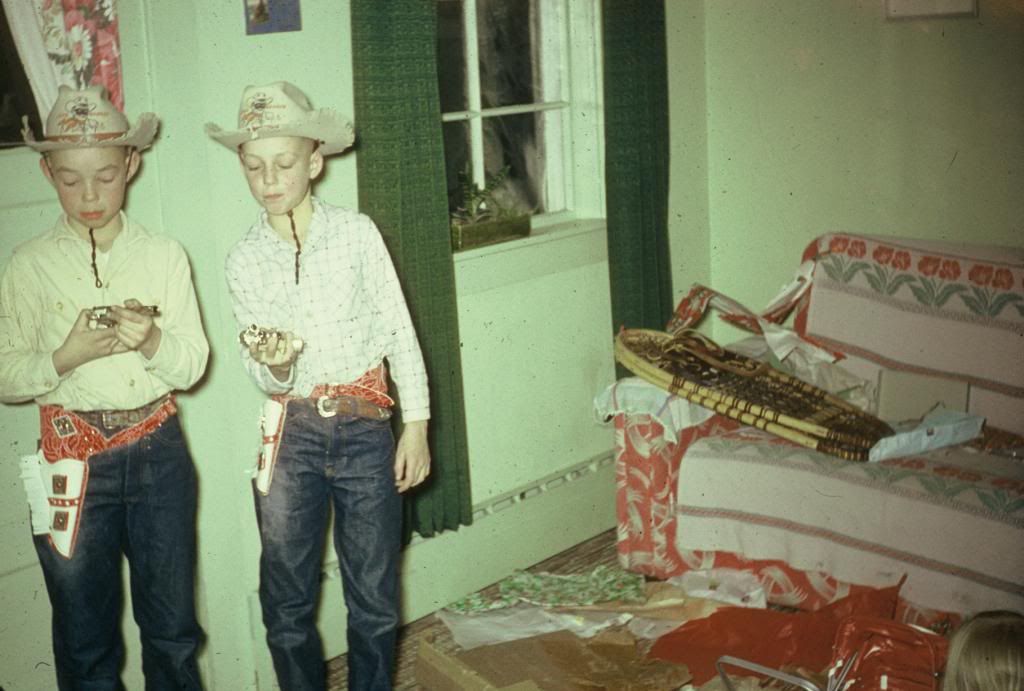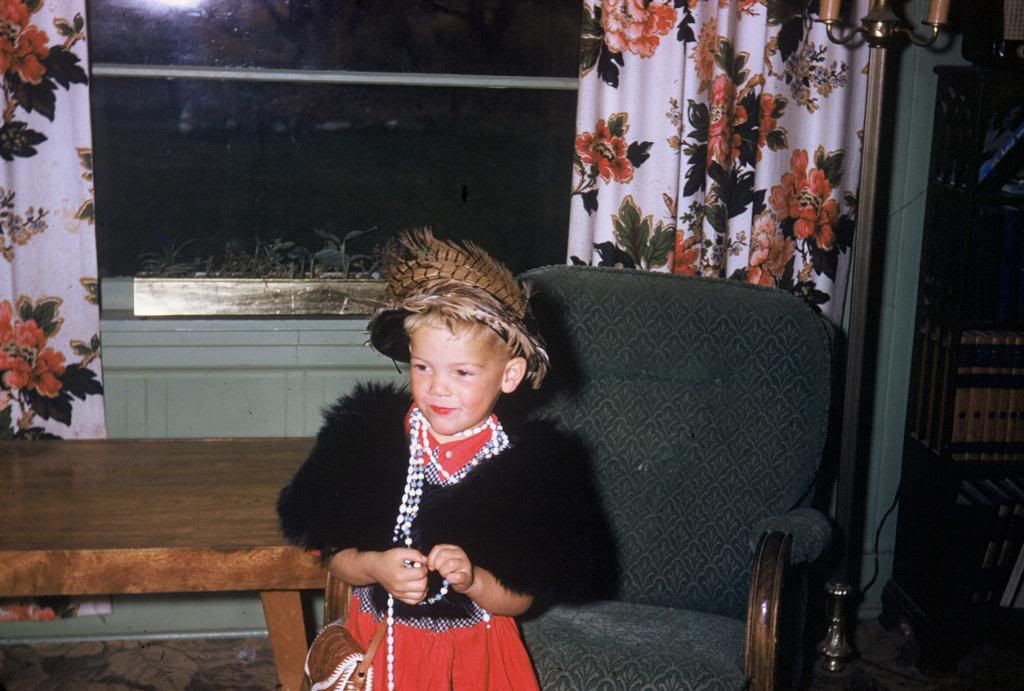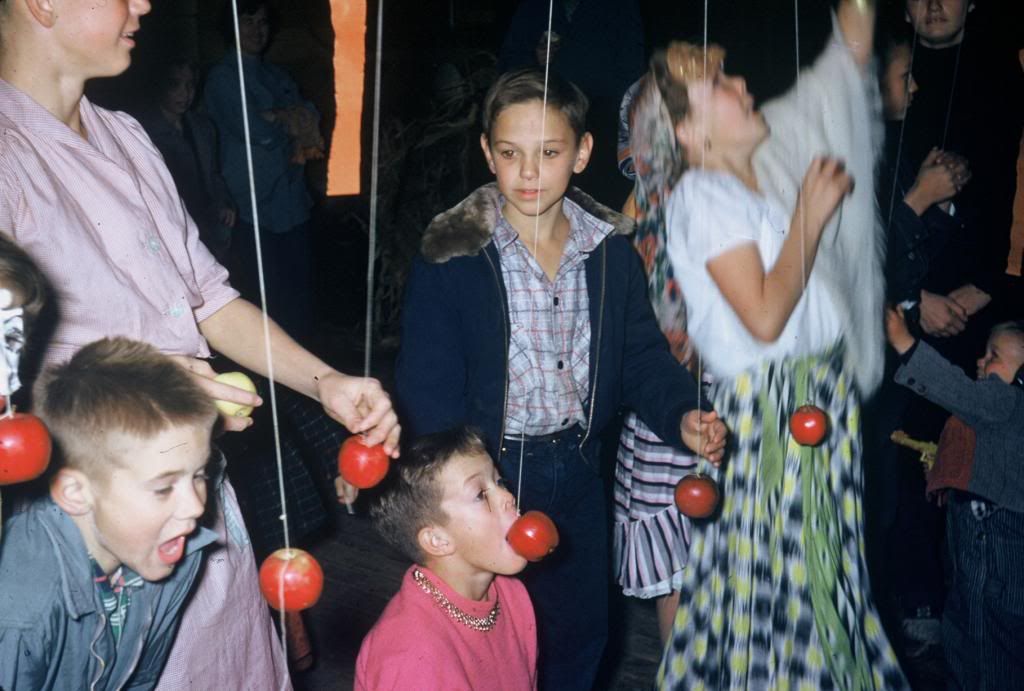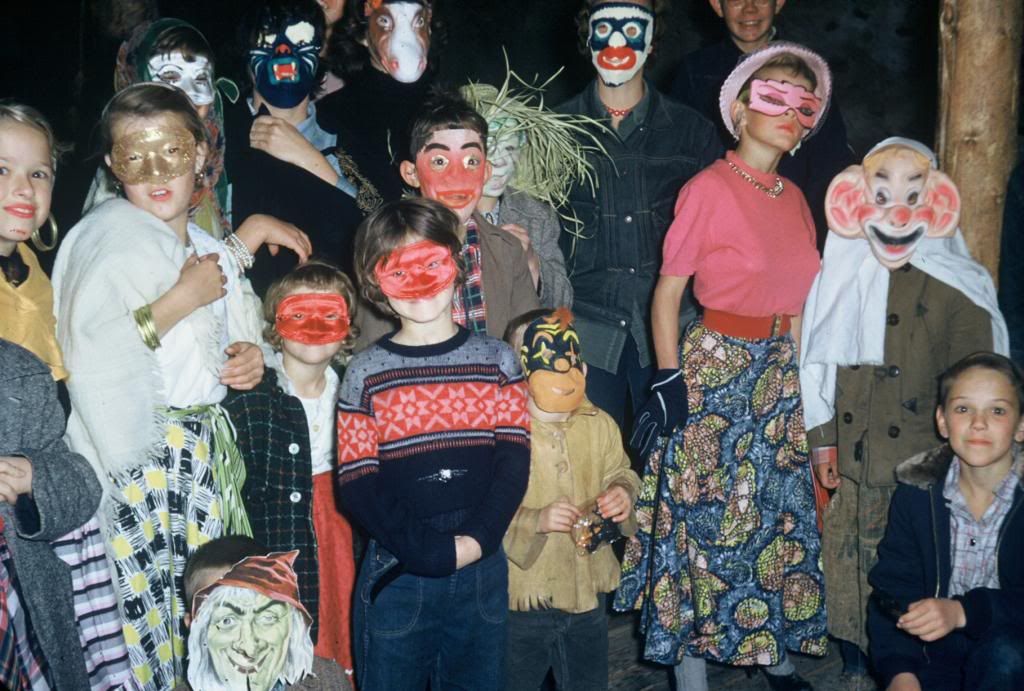 This last one is my favorite (the colors!), which is yours?
On a completely unrelated note:
It's amusing being such a 40s girl, people assume all kinds of humorously skewed things - when really I'm a foul mouthed, snarky, rather morbid, secret goth girl. So while I know you are here for vintage, I'm coming to realize more and more that I don't necessarily have to edit out everything else that I'm into. I'm not the only one who nerds out on Adrian as well as Siouxsie. So let's watch some dark music videos! I was going for "Halloween" themes, but ended up throwing a few extras in there as well. While these aren't necessarily my "favorite" music videos (um, hello Anton Corbin), they are perfect examples of internet magic: when music I love is paired with old film. It's a match made in vintage goth heaven.
Bauhaus - The Man With The X-Ray Eyes // The Skeleton Dance
Fun fact. Lilies & Remains = a Bauhaus reference. (Except spelled right.)
It perfectly encompasses what I love about vintage, the beauty of course, but also the undeniable fact that it is the remains of past people's lives. Sometimes it's the only evidence they were ever here in the first place. When I think something is spectacular, I'm also respecting the person who picked it out in the first place. It's a connection to someone I can never know, but can honor their life by loving it like they did. Everyday dress is a memento mori, and there is something absolutely magical about that.
Trisomie 21 - The Last Song
This is my favorite vintage/music video on youtube. Once it gets to Grant & Hepburn in The Holiday (ca. 3:55), I die a thousand deaths.
Sisters of Mercy - Body Electric // Metropolis
Suicide - Diamonds, Fur Coat, Champagne // Adrian, The Women
The Women (favorite movie) + Adrian (favorite designer) + Suicide
= fklgajnbegrh
Clan of Xymox - Louise // Louise Brooks Tribute
I'm curious to see who actually watches these;)
Happy Halloween, dark darlings.
xox
Sara