Fall is amazing. Cold weather wardrobe reemerges, the clouds roll back in, birthday, Halloween, etc.... but know what else I really really love? The return of television. It's a big deal. (Ok so maybe I watch a lot of tv, errr.) But guys! New Boardwalk Empire & new Downton Abbey. That's all I need to say.
In that vein, I was feeling 20s inspired, and jumped back in time further than usual.
A bit of a rumpled mess in these - the blustery wet day left me a bit well, wrinkly. Ah well.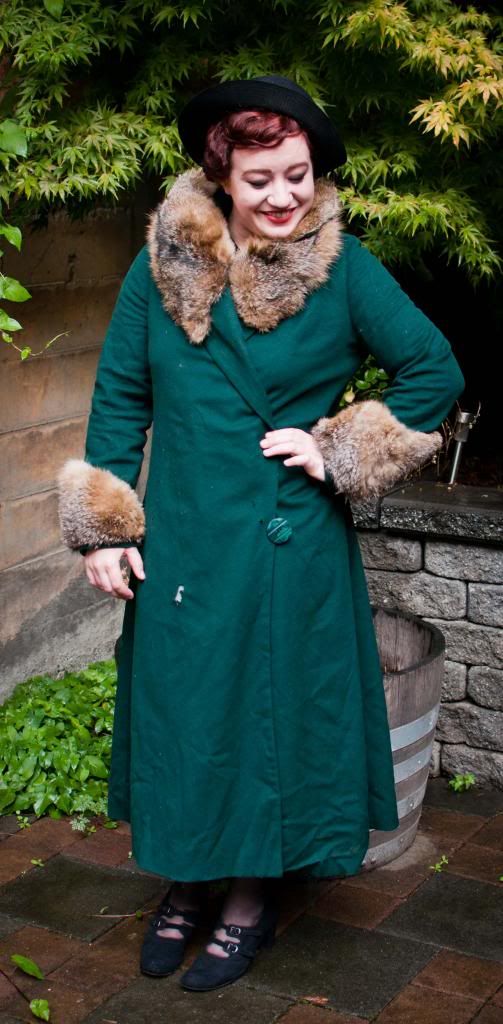 I'm infatuated with this 20s coat. Granted, it's seen much, much better days. The lining is in tatters, and it has a sad hole on the front.... but I couldn't care less. It was $7, and it can be pried from my cold dead hands. Look at the lines on those raccoon cuffs!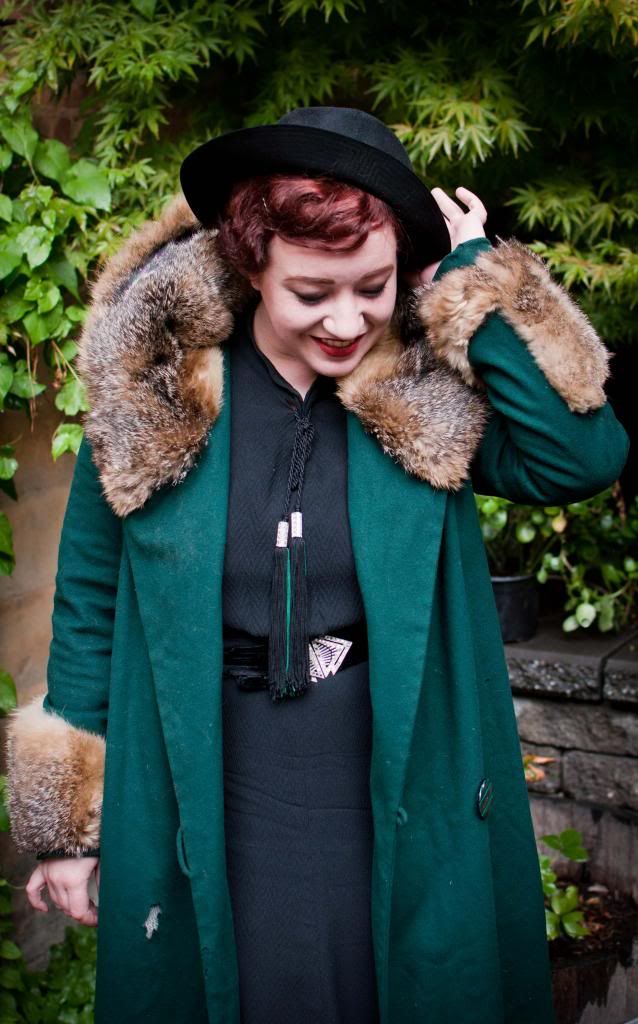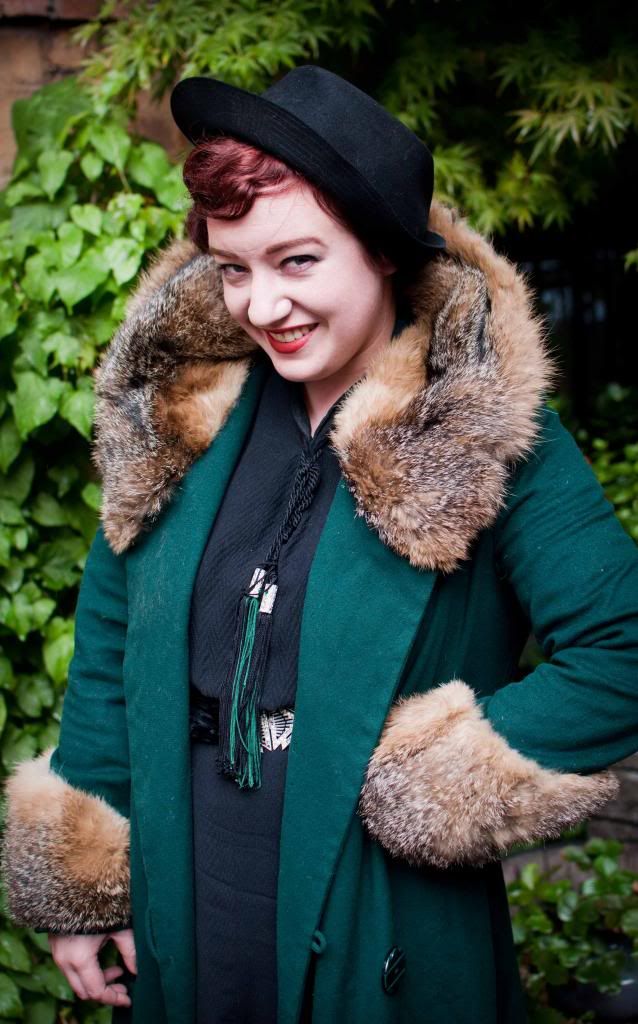 I quickly braved the chill to reveal this '30s treasure. Mid 30s Fashion Originators Guild label, some very odd zippers, pretty textured rayon.... and freaking bejeweled tassels.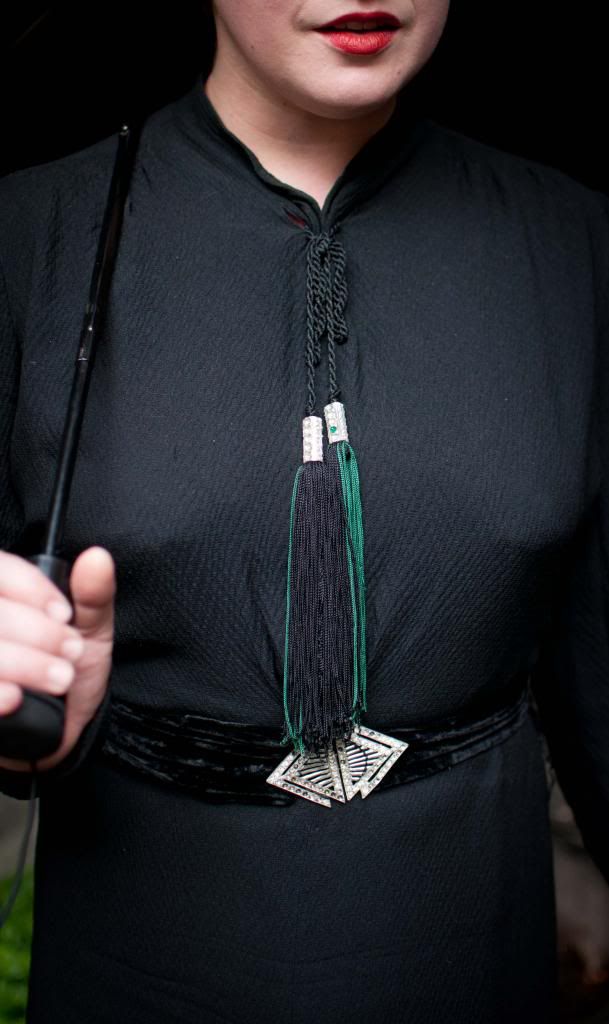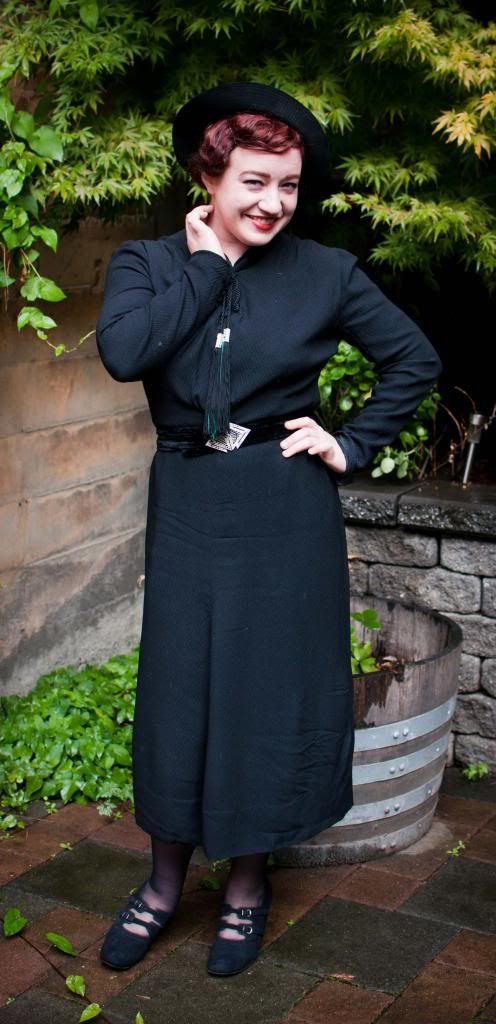 Are you watching anything inspiring this fall?
I'd love to hear any recommendations!
xox
Sara
1930s shoes: Red Light
1920s coat: long story, total score.
All photos courtesy of Jaynie Healy <3