I planned on doing an actual costume post for Halloween, but haven't even used my costume yet. Then it occurred to me, I treat every day like it's Halloween. Regardless of the occasional obnoxious offhand comments (are you in a play? what are you so dressed up for? are you going to a party?) - I'm going to wear whatever I want. And if that means I look like I'm in a costume, then the hell with it.
Life is too short to not wear what makes you happy, or care what other people think.
Plus, wearing dead peoples clothes everyday is pretty freaking macabre, hello.
So here's my (everyday is) Halloween post.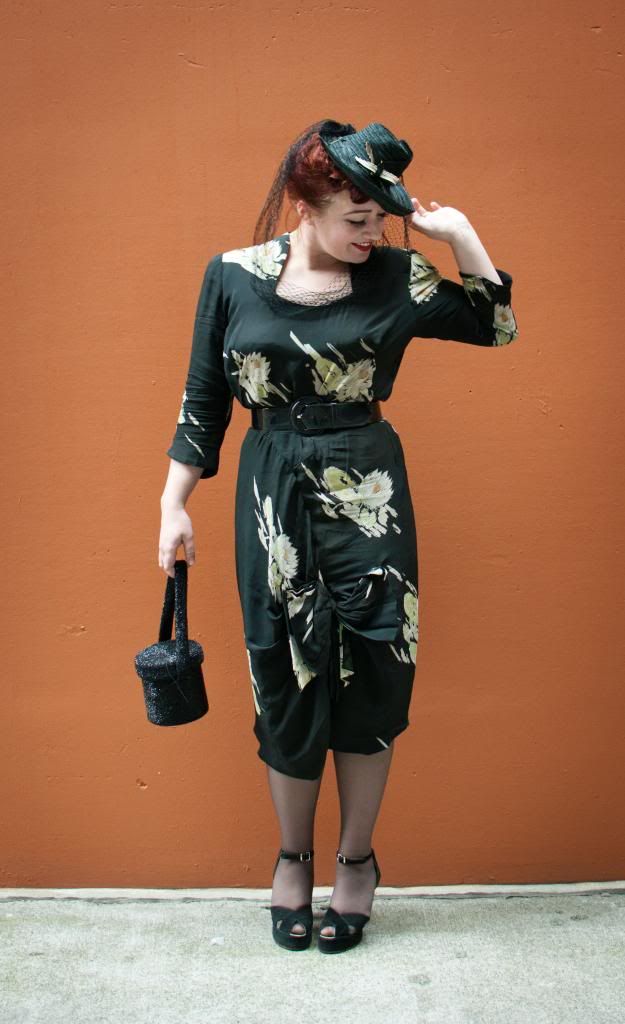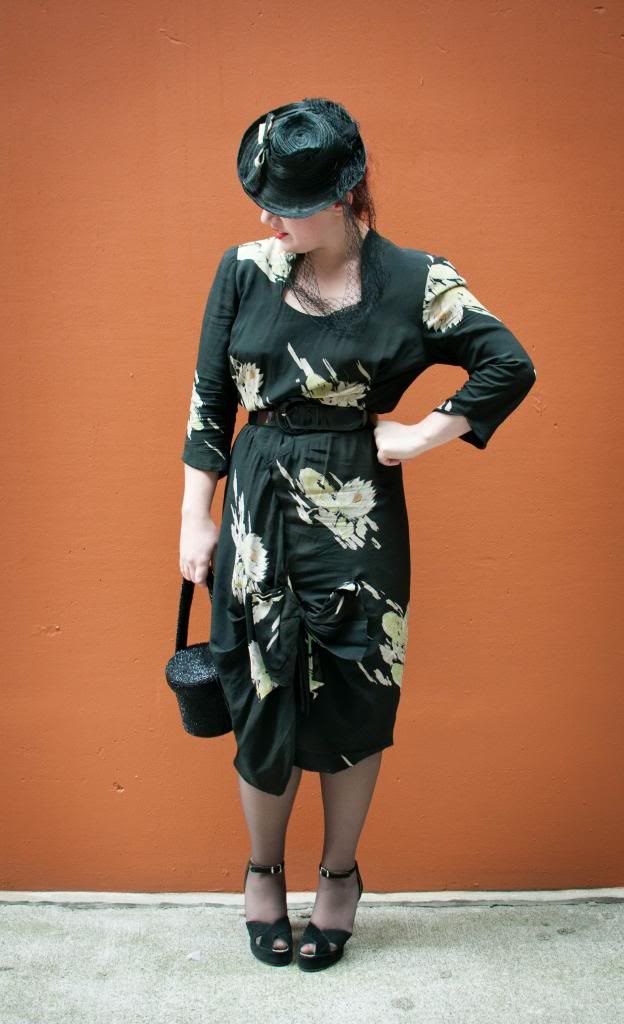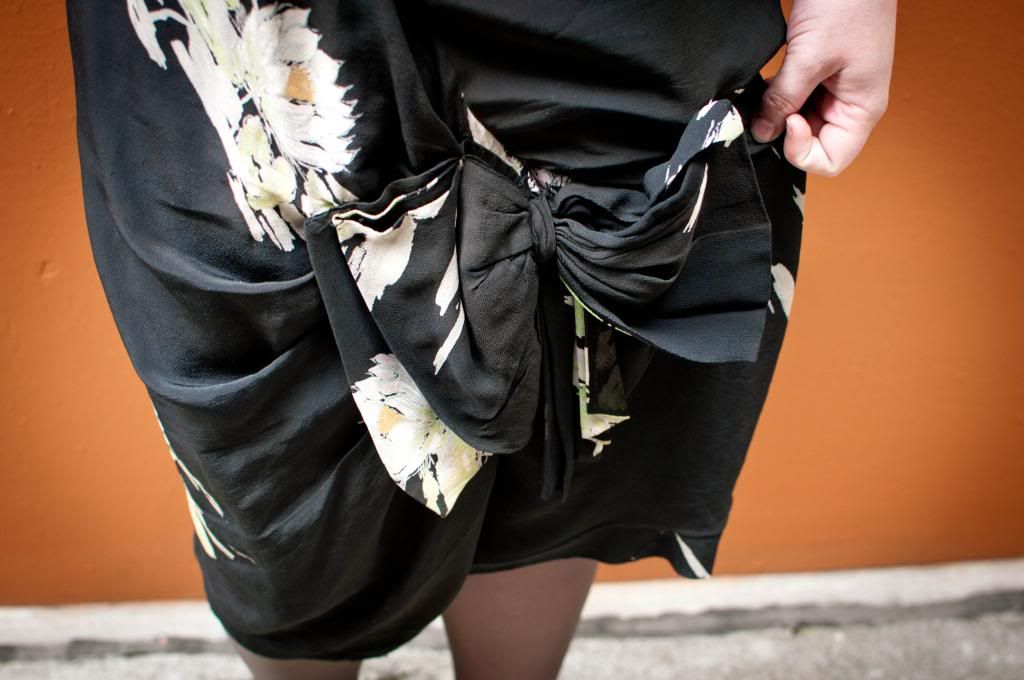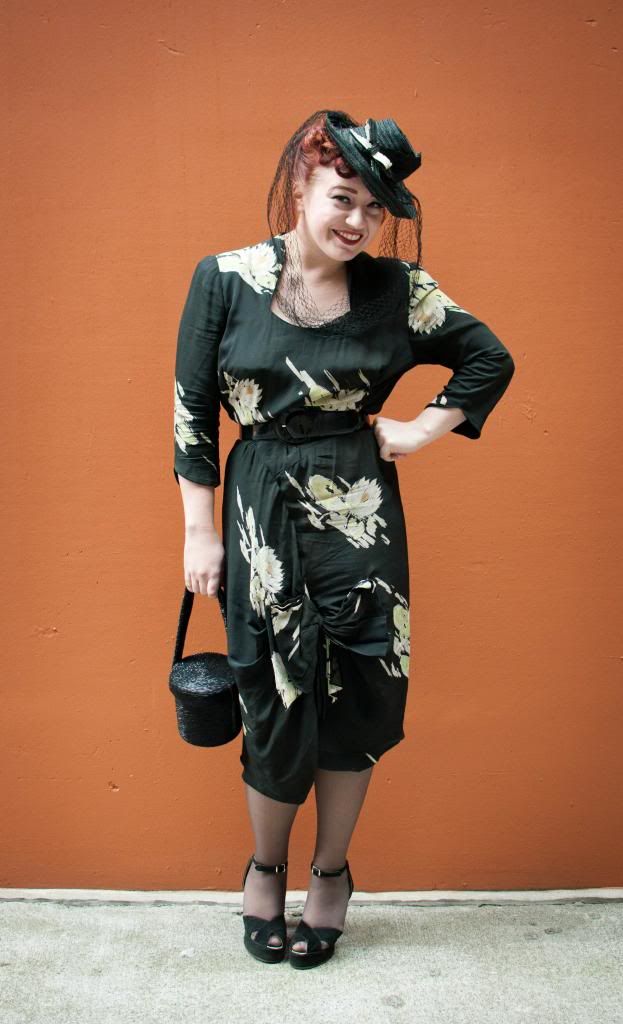 Since I'm obviously referencing Ministry, I'll end with this video up on youtube right now, using early Disney shorts. Bravo to whoever made this!
Happy Halloween one and all! Have fun and be safe!
xox
Sara
1940s lily pad novelty dress: gift from a lovely friend
1940s platforms & late 30s - early 40s hat:
Lucky Vintage
/
Lucky Dry Goods
1940s beaded purse: Red Light
All photos courtesy of Jaynie Healy