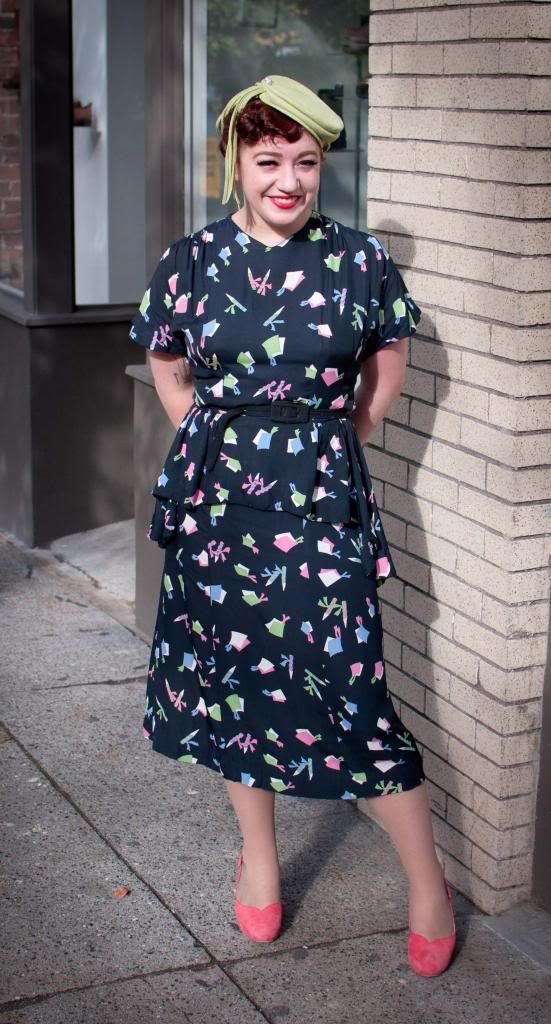 Ladies and gentlemen, I would like to introduce you to a new love in my life:
the "hot for teacher" dress.
Purchased from the oh-so-wonderful Amy at
Wildfell Hall
, I couldn't be more happy to have such a beaut! I'm not a huge online shopper. I'm constantly trolling etsy and ebay, but I really rarely buy anything. Usually, online prices are simply way higher than I can find locally. But - if there's two things I'm a giant sucker for, it's peplums & novelty print. Add books & pencils themed print? I'm in.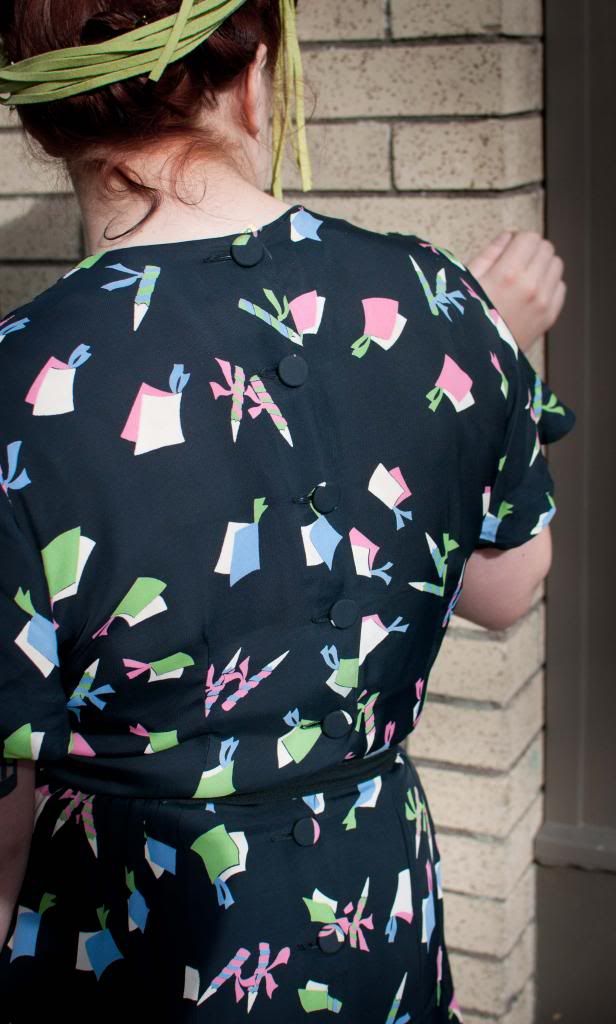 It was suggested to me the print also looks a lot like vampire stakes & giant cleavers. Perhaps it doesn't, and someone just knows me that well. Regardless, it made me smile.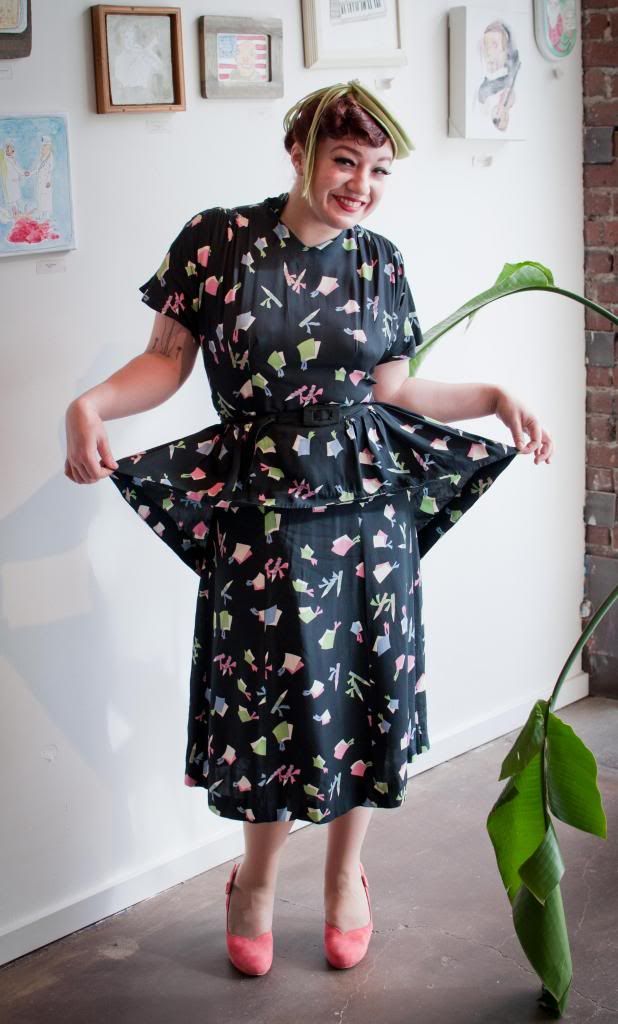 There's a vicious cancer spreading in Seattle right now. It's condos, and they are eating away at everything historical, beautifully old, or culturally significant. I can't even begin to get into it, it's horrifying to see the soul of your city rot away. In any case, Jaynie and I shot these photos a few days before a landmark coffeeshop closed its doors. Seemed like a very appropriate location for the print's theme...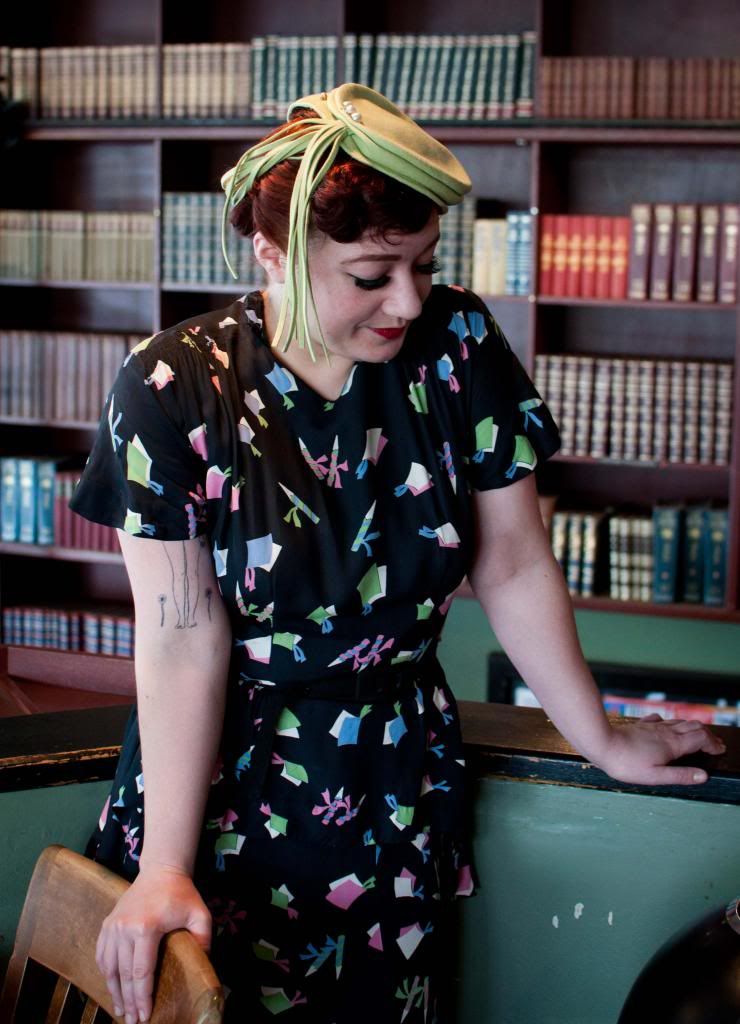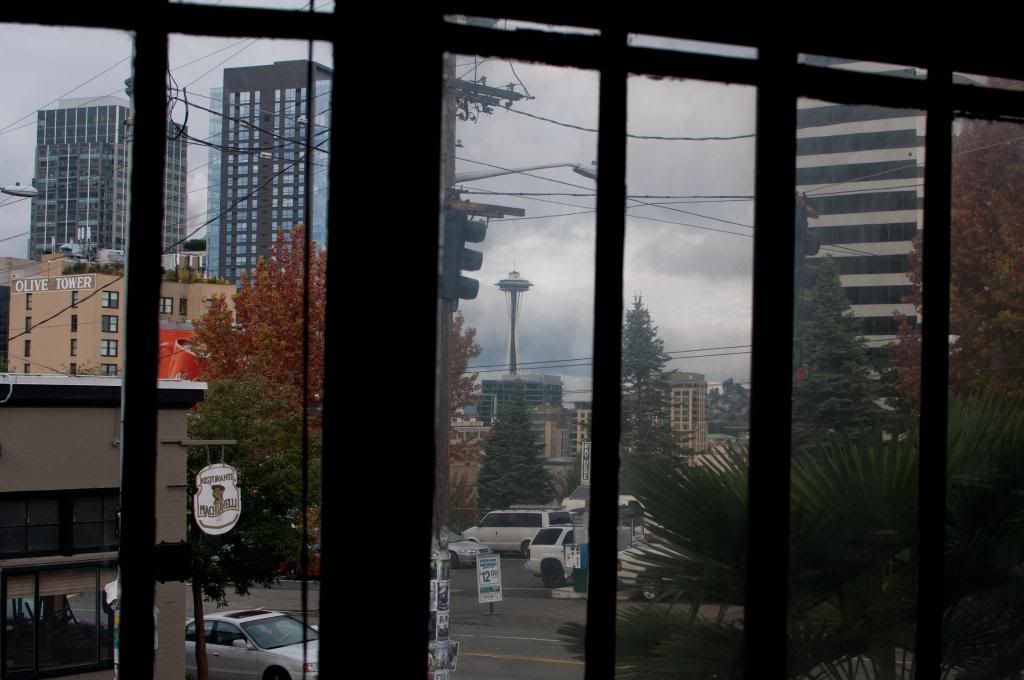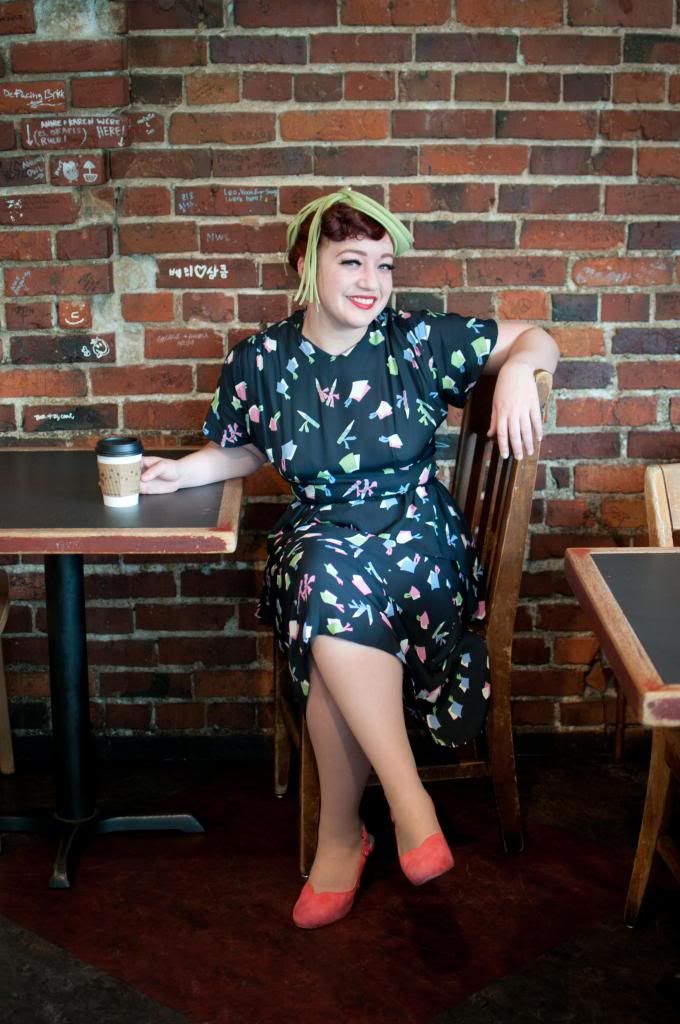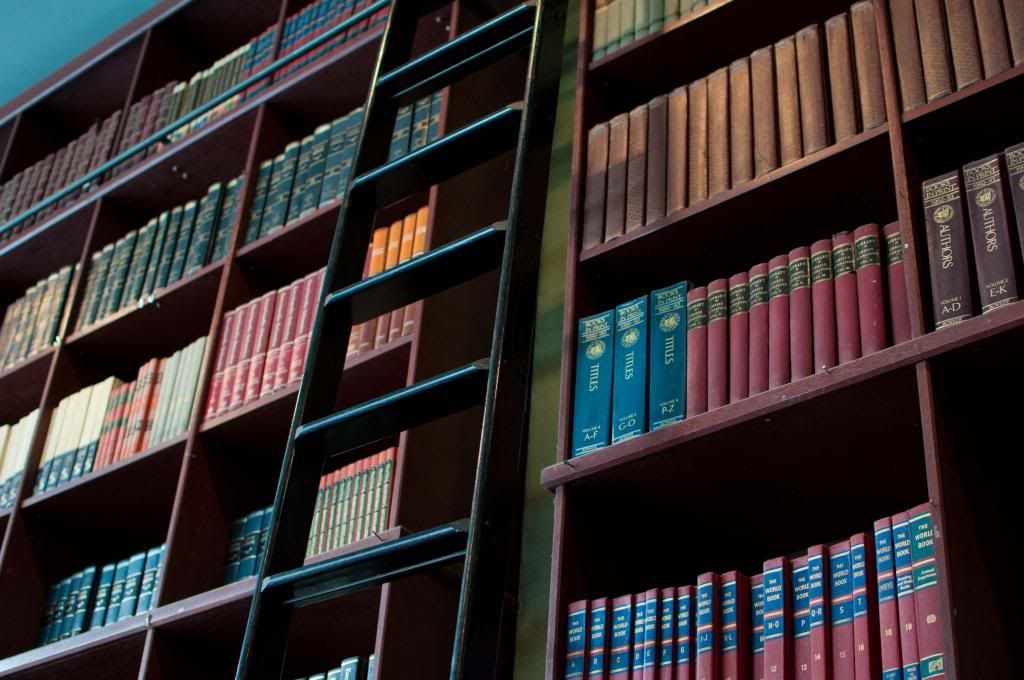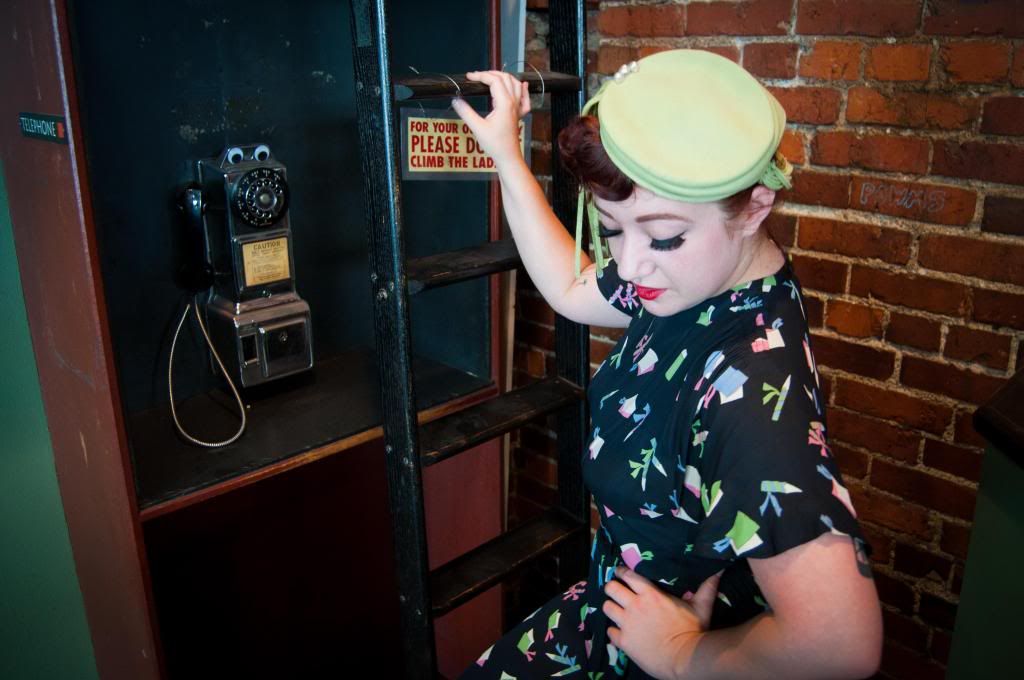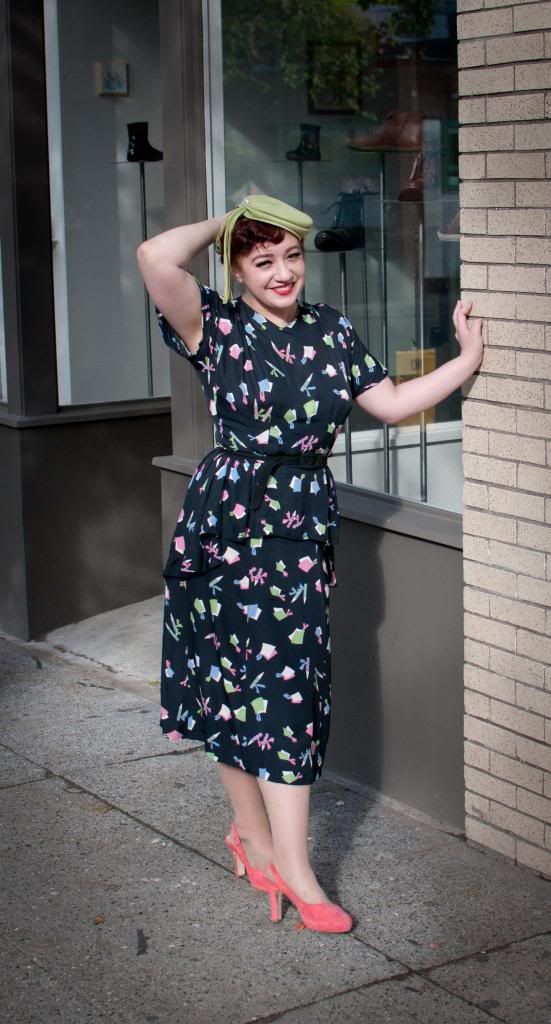 Do you guys shop online? Is it more expensive than your local haunts, or more cost effective? Curious, for I'm sure it has to do with geography!
xox
Sara
All photos courtesy of Jaynie Healy