Brrrrrrr.
On the plus side.... coat season!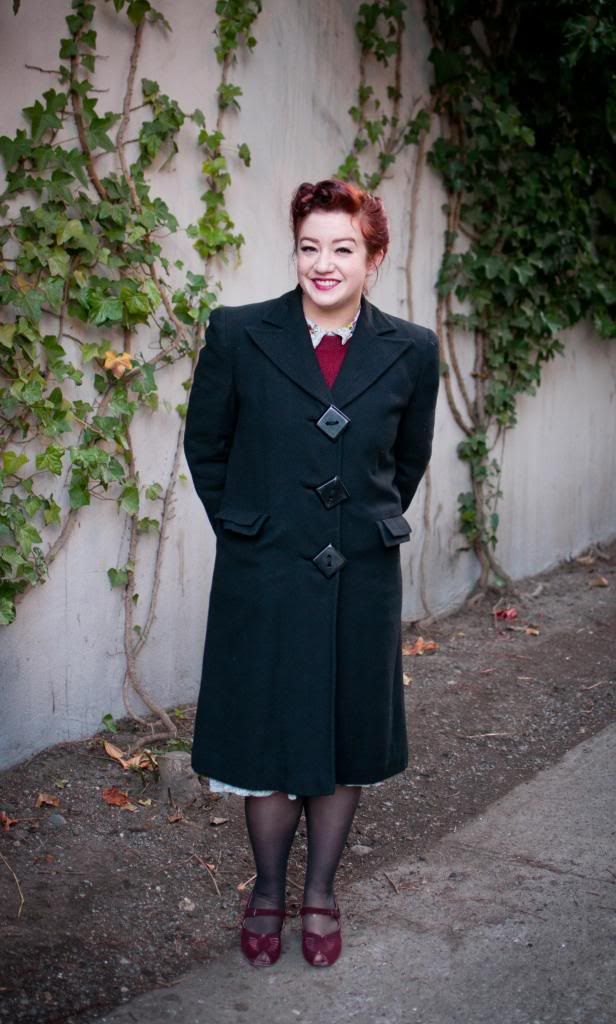 I'd been ogling this 40s coat on Etsy for a silly amount of time, and finally took the plunge, thanks to some birthday money from my grandmother.
Simple, but with dream tailoring & details. Herringbone woven wool, silk satin lining, swing straps, double flap pockets... And those buttons. The buttons. It's perfect.
This dress was also an online purchase, but from a Facebook group of all things. I never thought I'd buy anything on there. Honestly, I'd quit that specific group already. A lot of the items for sale on there are modern pin up or rockabilly clothes, and the actual vintage tends to be 50s (after all, it's a group for mid-century lovers). Basically, I'm just not their target audience. But when this 40s novelty print came up, my lovely friend Julie made sure to point it out to me. (Thanks, pretty lady!) ....And then I quit the group again.
*Curtsies*
I wish you could see it in its full glory, but I'd have frozen.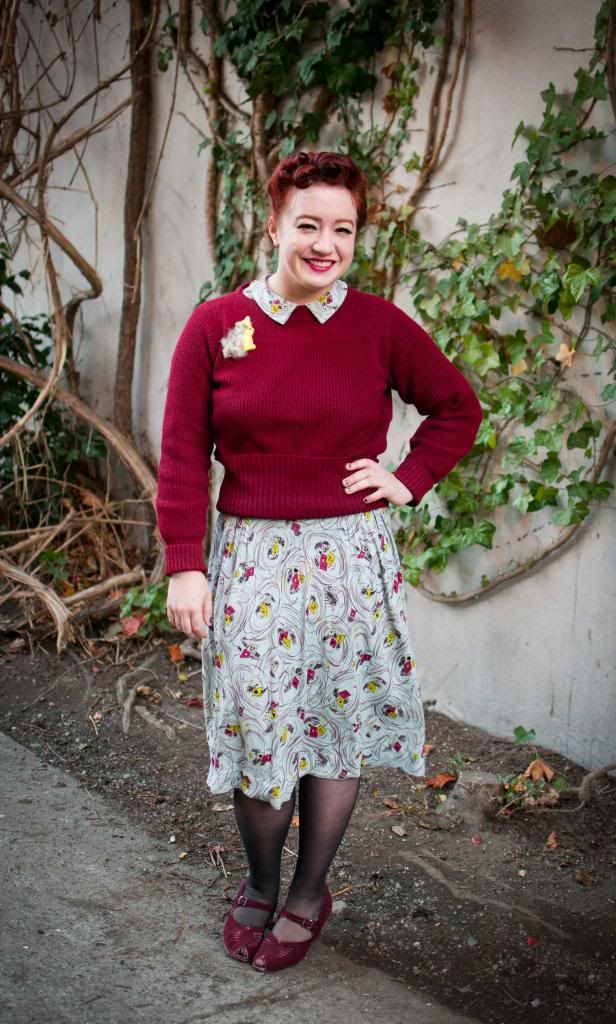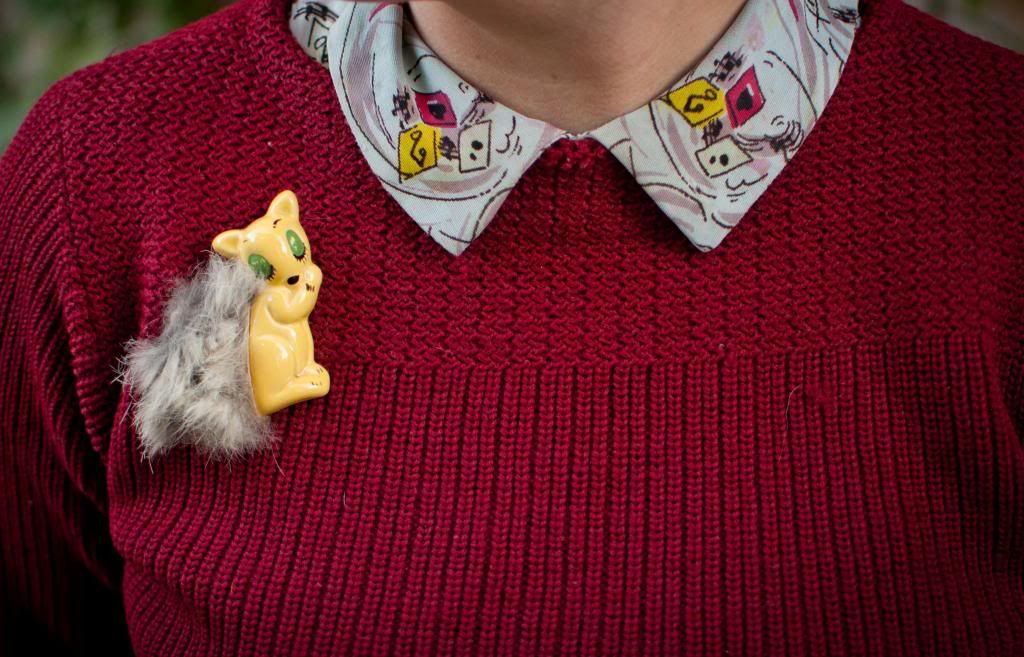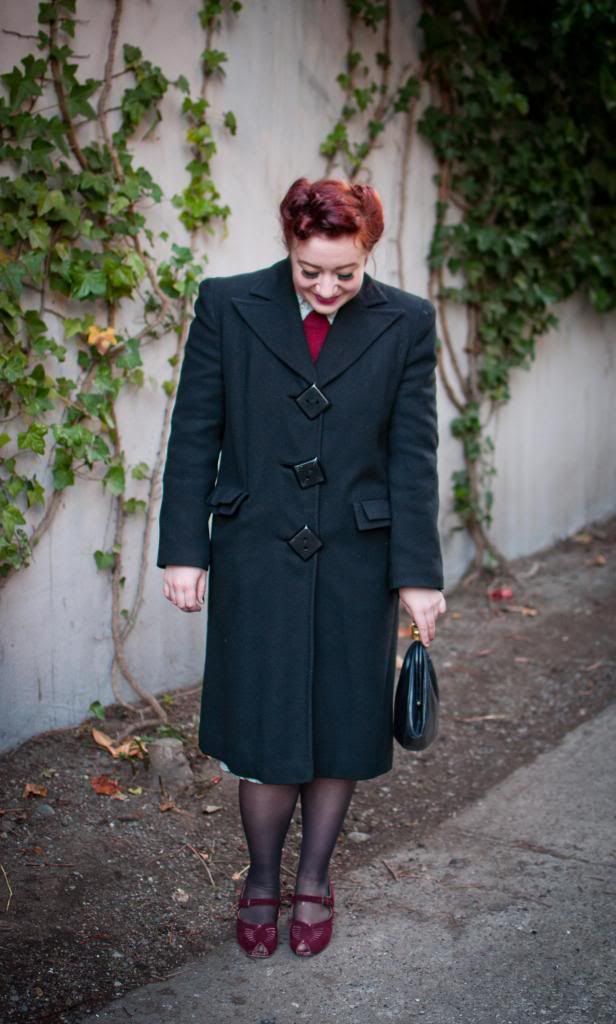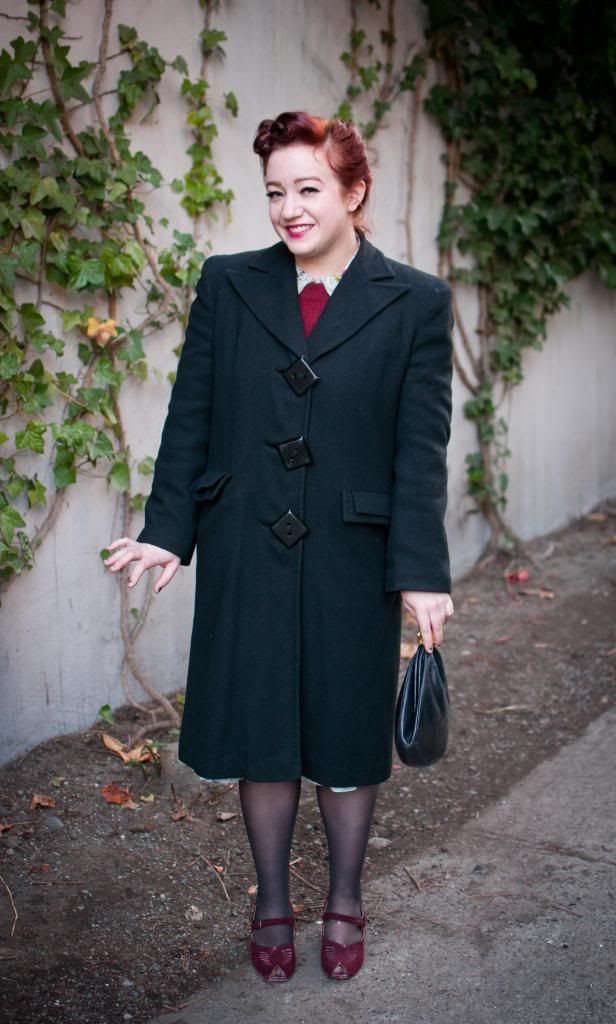 So that's that.
What do you think?
How do you all feel about Facebook groups for shopping?
Are you partial to Etsy, or eBay?
Options, options.
xox
Sara
1940s shoes: Le Frock
1940s Elzac squirrel brooch: antique store
All photos courtesy of Jaynie Healy