This is a tale of bakelite loss, and epic redemption. Two years ago, I saw my dream bangles up for auction on eBay. I was fairly underemployed at the time, and painfully watched them sell for a disturbingly small amount of money. Needless to say, they've taunted me since. It was a set of clampers, with a celluloid chain connecting them - bakelite handcuffs!
I casually asked Jesse of
Brighter Bakelite
if he'd be willing to drill small holes into two matching bangles for me, so I could make my own... he basically said no, haha. It was a matter of principle. For those of you who haven't been introduced, Brighter Bakelite is a business that restores bakelite back to its original colors. Over the years, bakelite develops a yellow patina over its surface, changing the vast array of original colors into the same old hues you are familiar with - green, brown, yellow, black, etc. Jesse carefully polishes his pieces (even carved ones!), removing years of discoloration and dirt. The results are... frankly, jaw-dropping. Since Jesse is trying to restore bakelite beauties to their original glory... he wasn't about to go drilling holes in it willy nilly.
(Touche.)
But look! When two bangles with mysterious metal loops appeared, he knew they were destined to be mine. These were a muddy brown before restoration. Jesse even got the patina out of the holes! I'm slightly convinced he is secretly a wizard.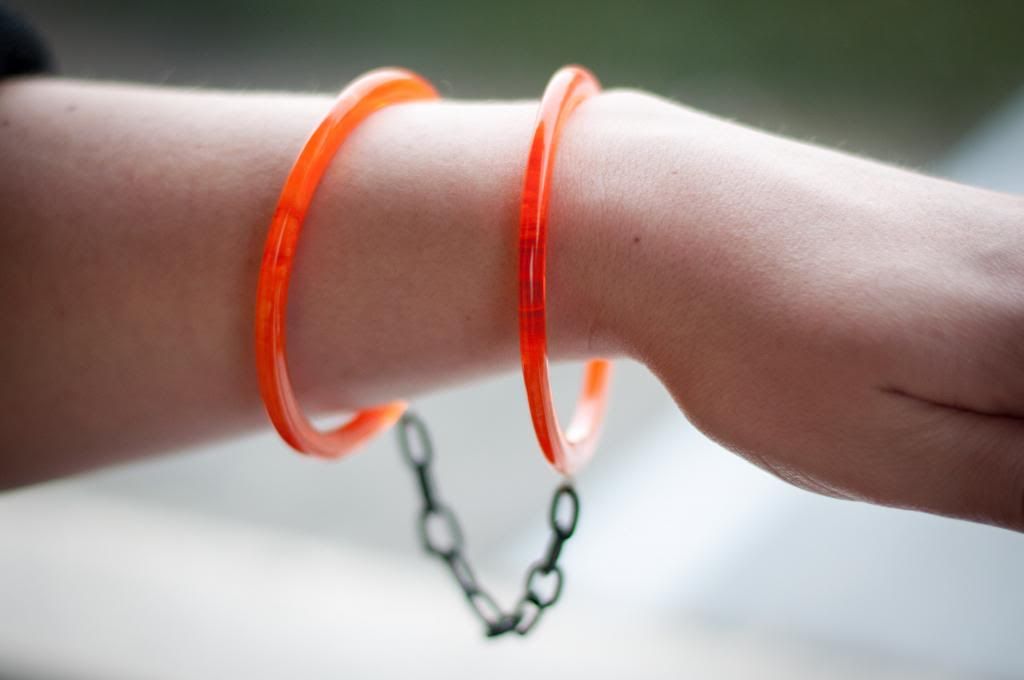 I'm so smitten.
It's not just the vivid hue - it's the translucent & opaque marbling, and the shine. Pictures don't do justice to how glossy they are, I'm completely blown away. I didn't really know bakelite could be this shiny.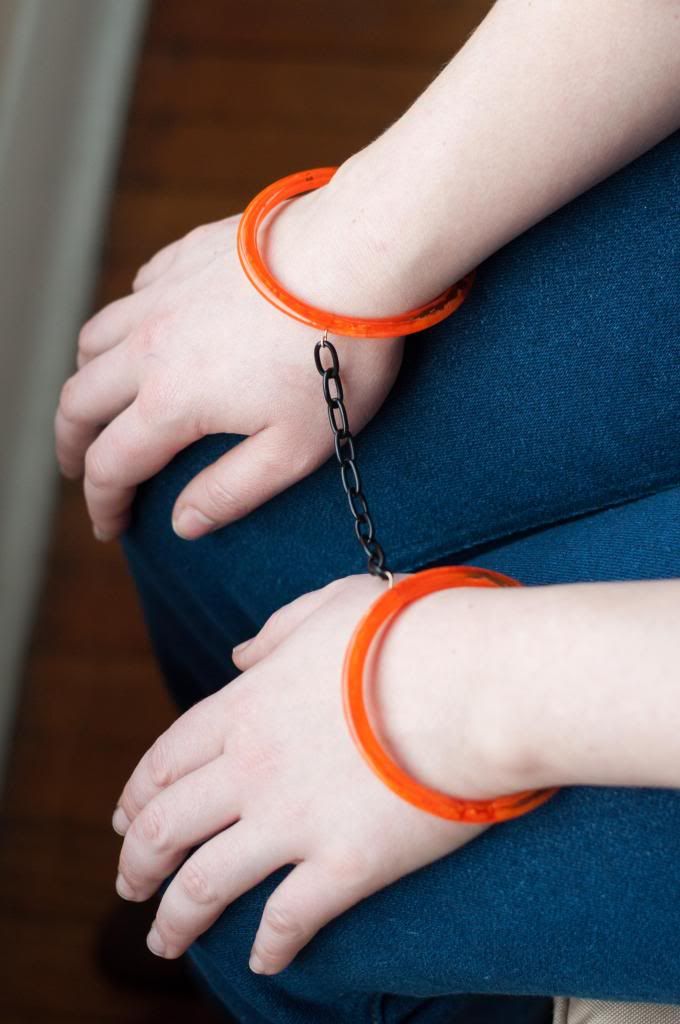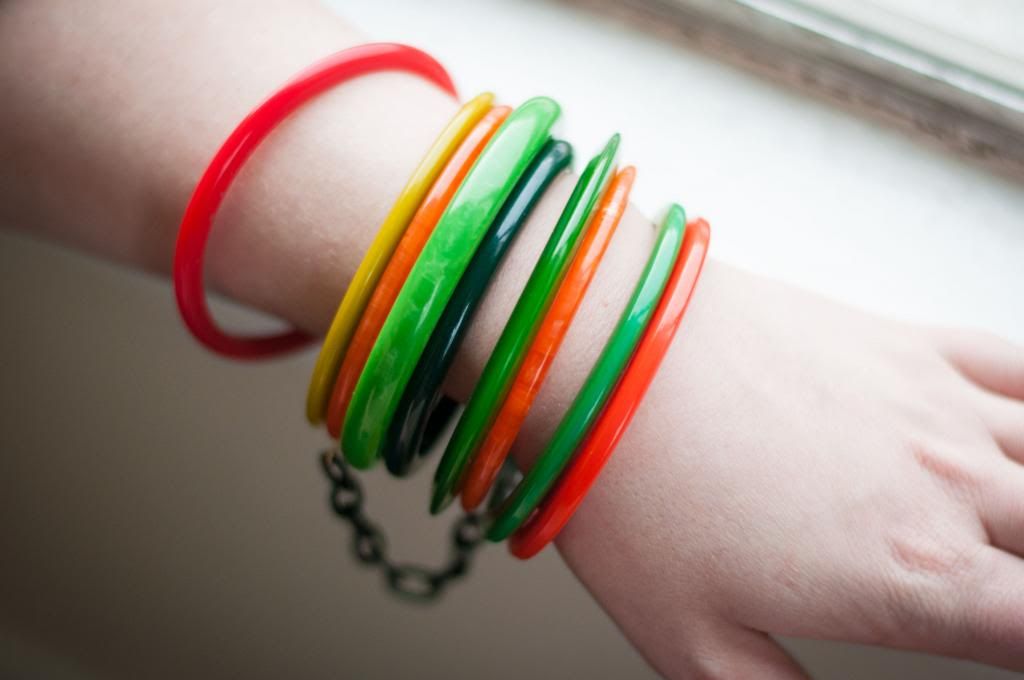 I still can't believe I have these, so freaking lucky. Thanks again to Brighter Bakelite for keeping me on your radar! Be sure to check out his etsy shop... and try not to drool all over your keyboard. (Yeah, right.)
xox
Sara