Last weekend, I hopped down to Portland for the annual Fur & Feathers luncheon, hosted by the lovely Julie of
FabGabs
. This was my third year attending (
here's last year
), and it's an event I always look forward to. I can honestly say this was the most fun - and most well attended - year yet. Per usual, I failed at taking pictures, because I was too preoccupied chatting. C'est la vie...
My best friend (and photographer!), Jaynie, joined me this year, which was truly the frosting on the cake.
Here's what we wore...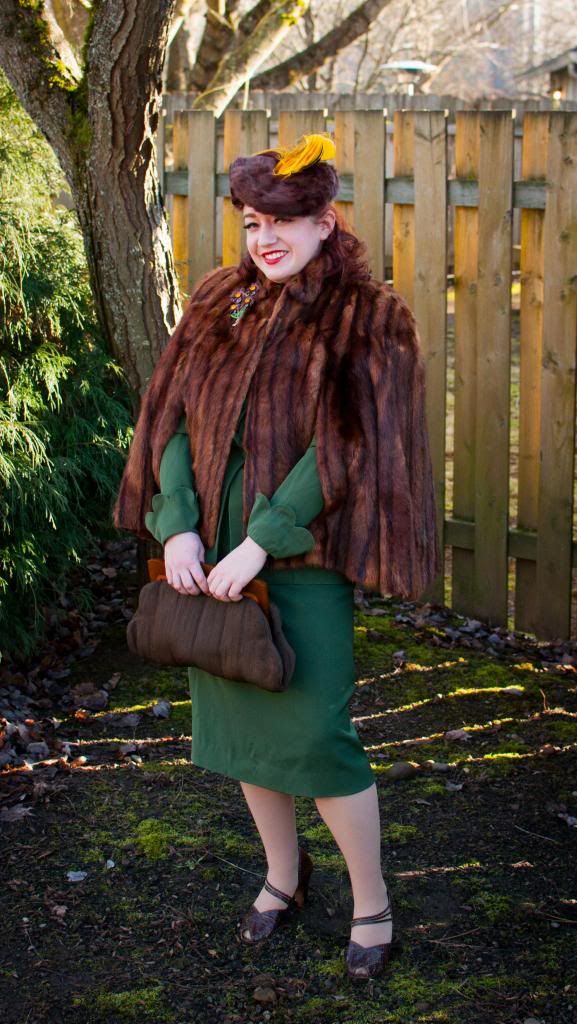 ...All 1940s, silly to write that in front of everything...
marmot cape // fur & feather tilt hat (borrowed from Julie!) // gabardine suit
enamel fur clip // bakelite bird // bakelite & corde clutch // cobra heels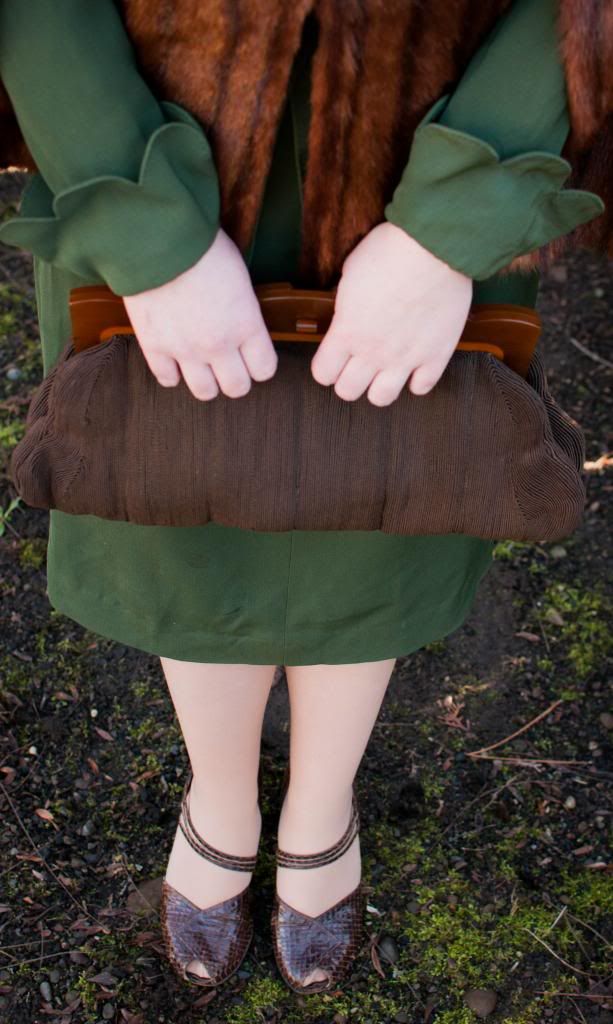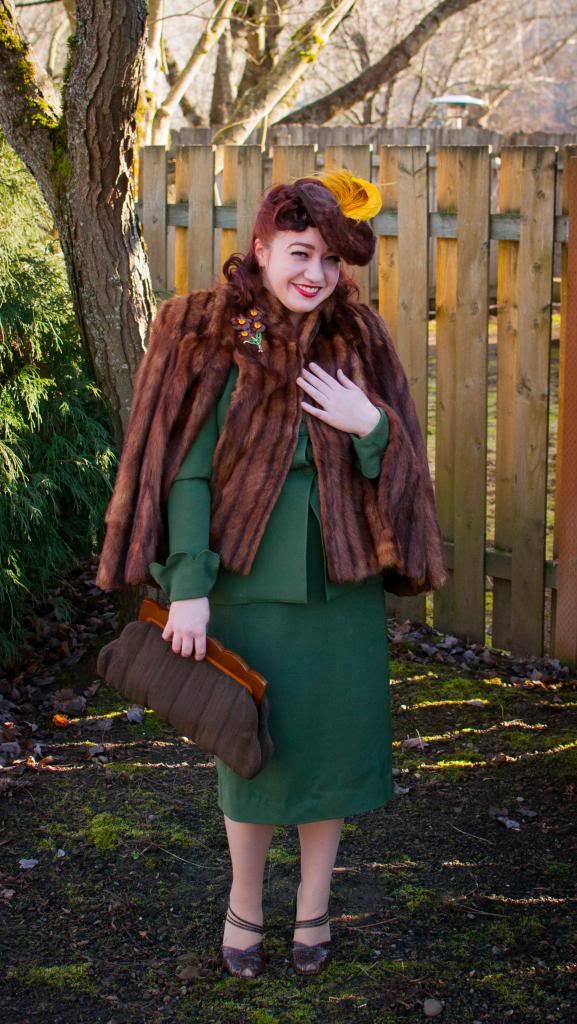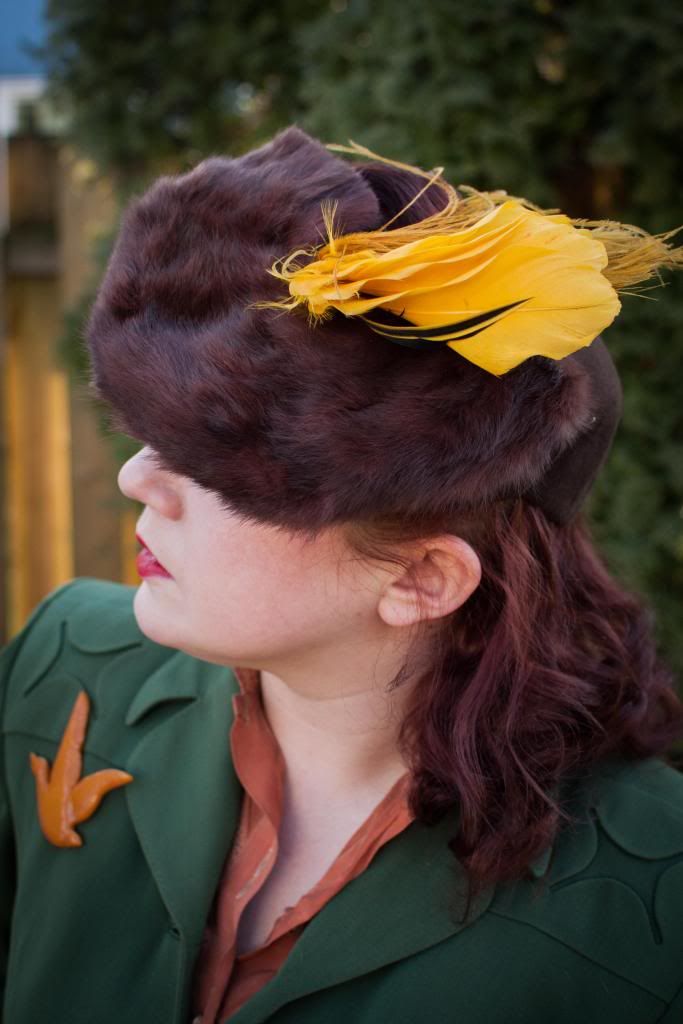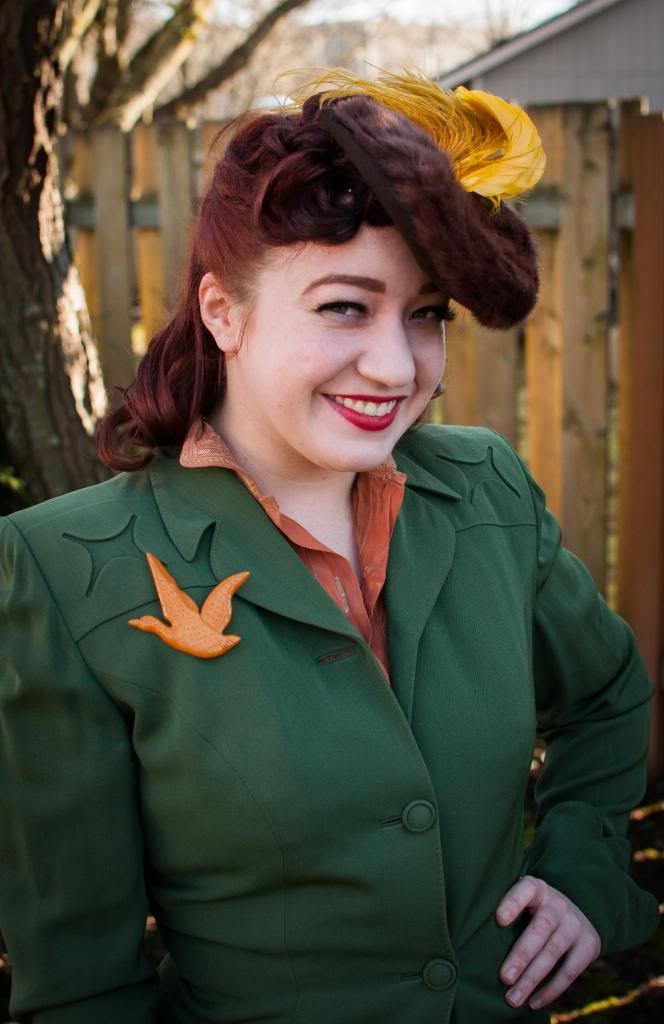 Jaynie raided my wardrobe, love love it. On her:
...1930s...
silk velvet & ostrich tilt hat // pony coat
...1940s...
rayon jersey dress // wood & silk necklace // heels // bakelite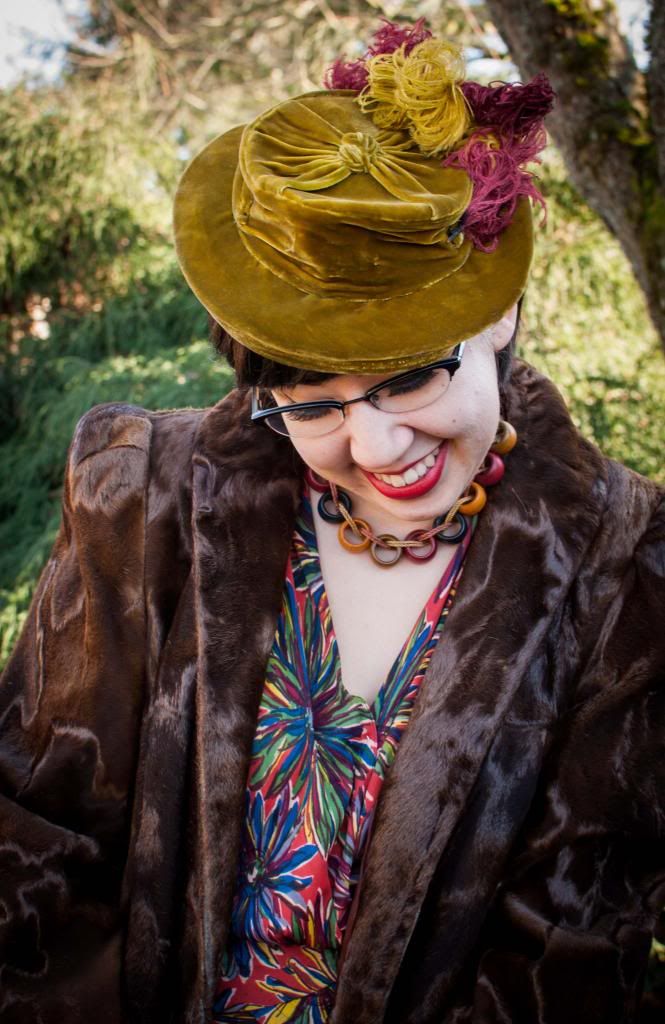 And here's a group photo of the crew. This wasn't even all of us, we were the stragglers!
Look at Janey (aka
Atomic Redhead
)'s feather tilt hat - isn't that bananas?! I can't even.
Making it a point to head south more often this year. Portland is so close, there's no sense not hanging out with these fine folks. Next month: vintage pajama party!
Are there vintage events where you folks live?
xox
Sara
P.S. By the way... I hate to have to say this, but I suppose I should? I'm not going to argue about vintage fur. I've had fur in pictures before, and so far it hasn't been a problem, but I've seen other bloggers have mean comments about it. I don't agree with modern fur, hell I don't even buy modern clothing (sweatshops = nope). I'll delete any negative comments without batting an eye, because #idgaf.
*dances about draped in monkey fur*