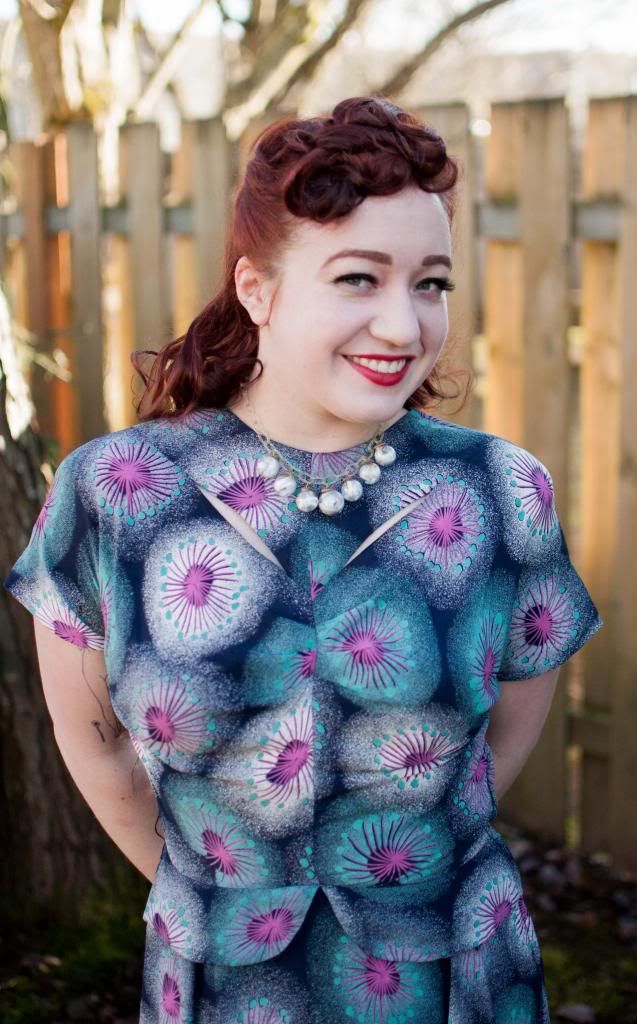 When I was in Portland a few weeks ago, I visited the lovely Julie of
FabGabs
at her home to drool over her inventory, and partake in a few cocktails before going out dancing. I was wearing this incredible 40s novelty print, a Christmas gift from my mom, and it was observed the ensemble was missing some bakelite. Yeah, yeah, but I don't have the fancy colors... So Julie insisted I borrow some
Brighter Bakelite
from her personal collection for the evening. I don't think anyone saw them in the club I went to (why hello, out of control fog machine), but I made sure to capture some photos the next morning. They truly do complete the look... and my oh my are they drool-worthy.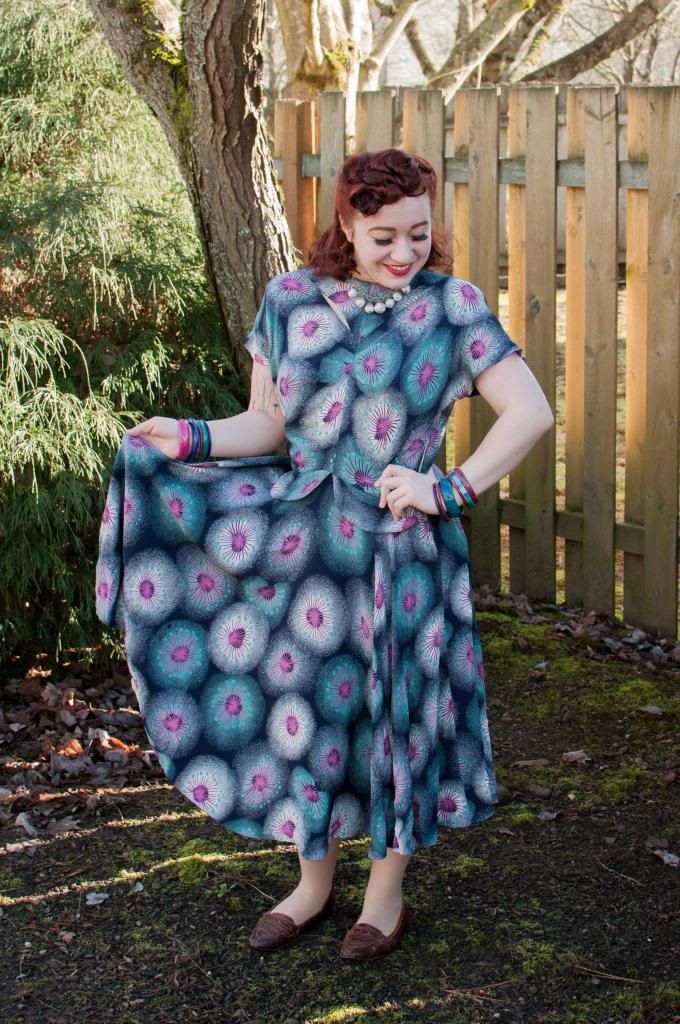 Here we go - swwooooooon!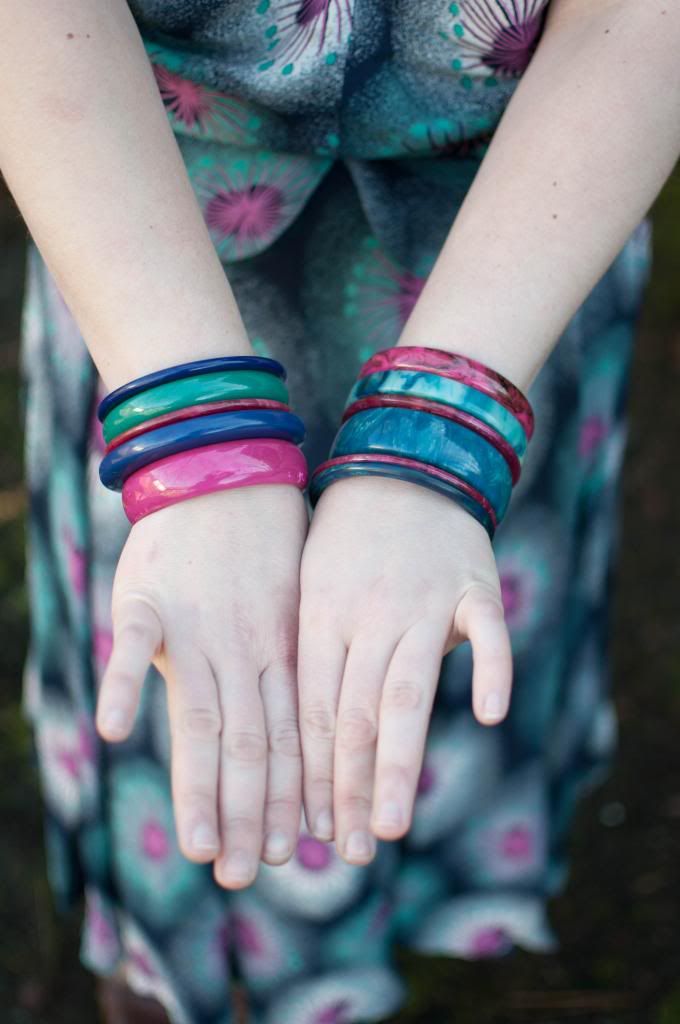 This dress has a completely full skirt - rare for a 40s dress - so it really is perfect to take a twirl in.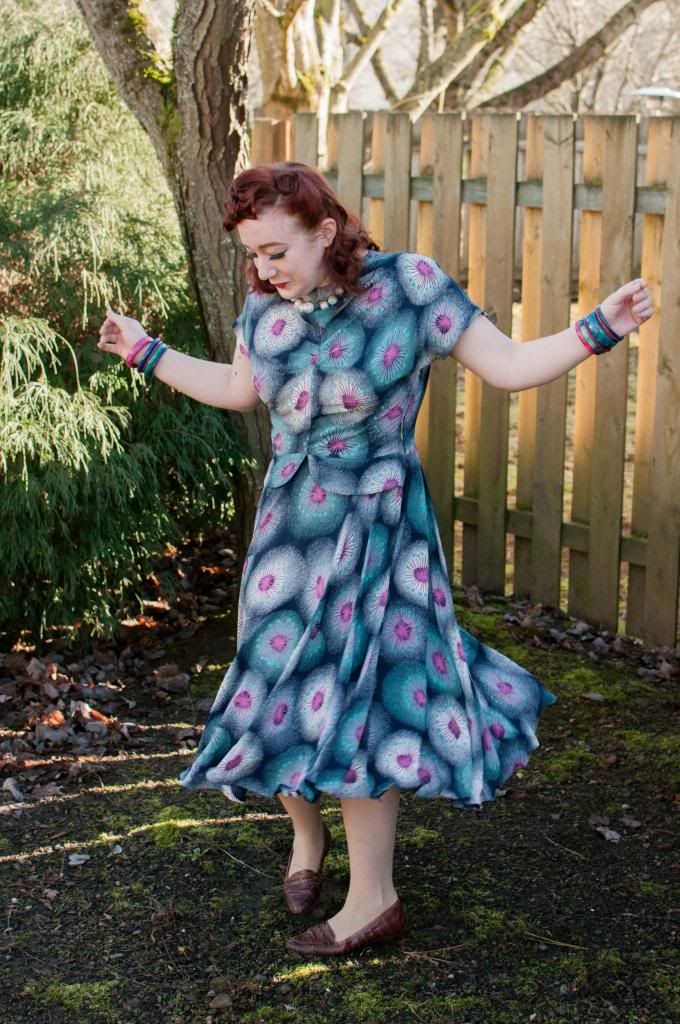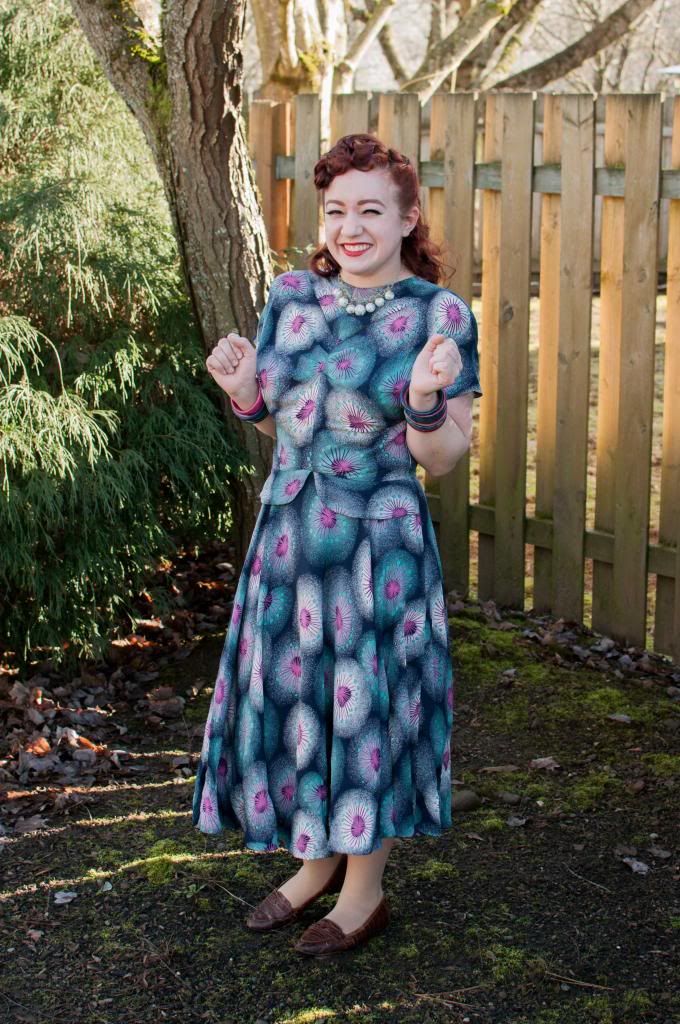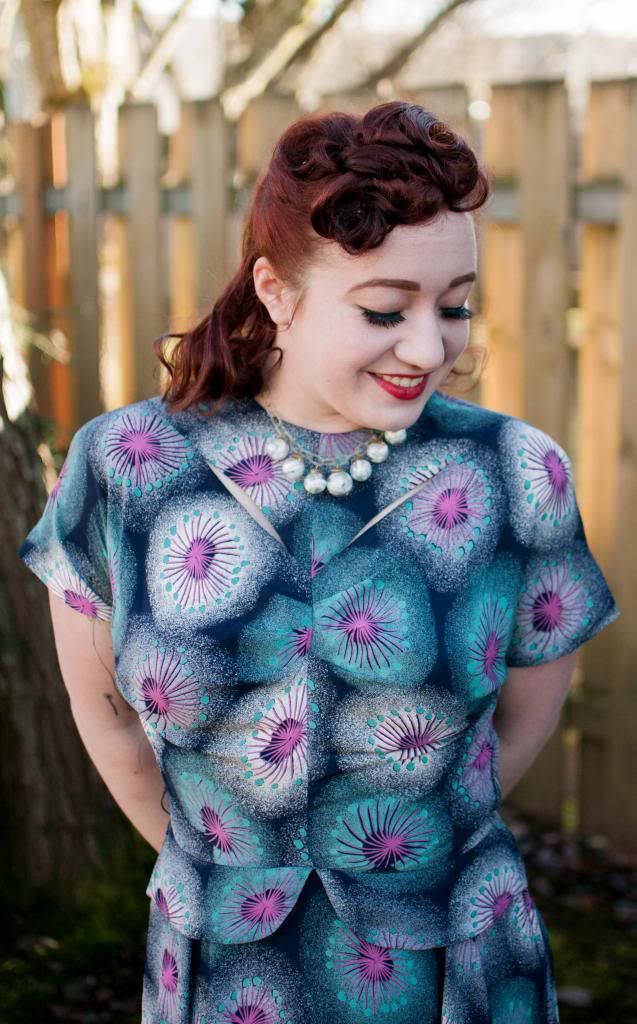 What do you suppose this print is? I think of it as "atomic dandelion puffs." And those cut outs! Thanks to
Lucky Dry Goods
for having such stellar inventory, and for picking this beaut out for my mom. A gal couldn't as for a better personal gift shopper, favorite store, or employer ;)
xox
Sara
1940s dress & alligator shoes (not usually what I'd wear with this... but oh well): Lucky Dry Goods
1930s celluloid necklace: antique store
bakelite: Brighter Bakelite, borrowed from Julie
All photos courtesy of Jaynie Healy