Oh hey, I should write a blog post, right? Yes. Here we go. My favorite 40s suit.
Everything about it, all the yes.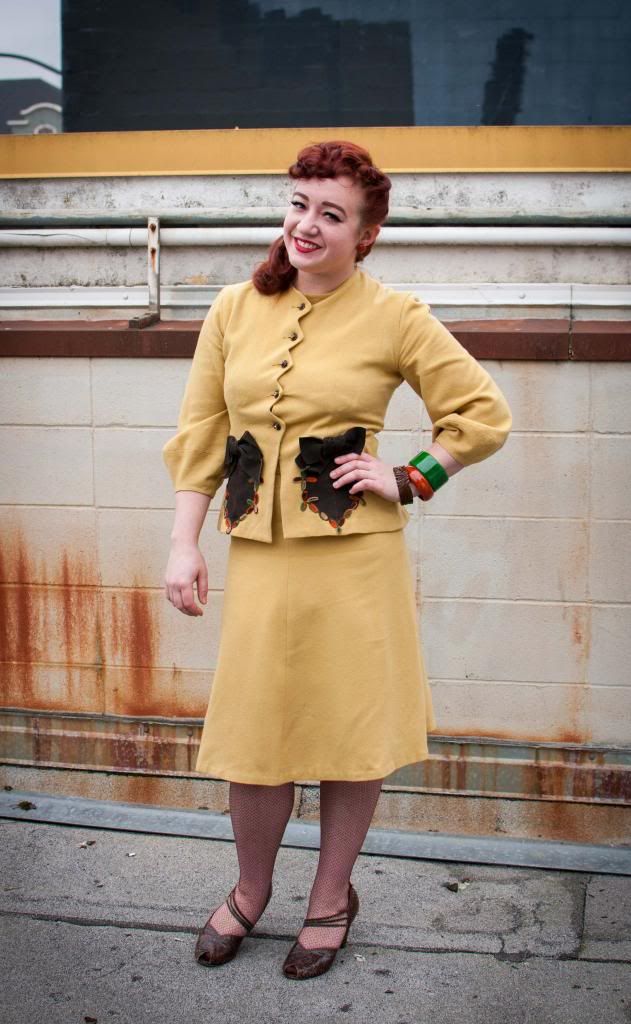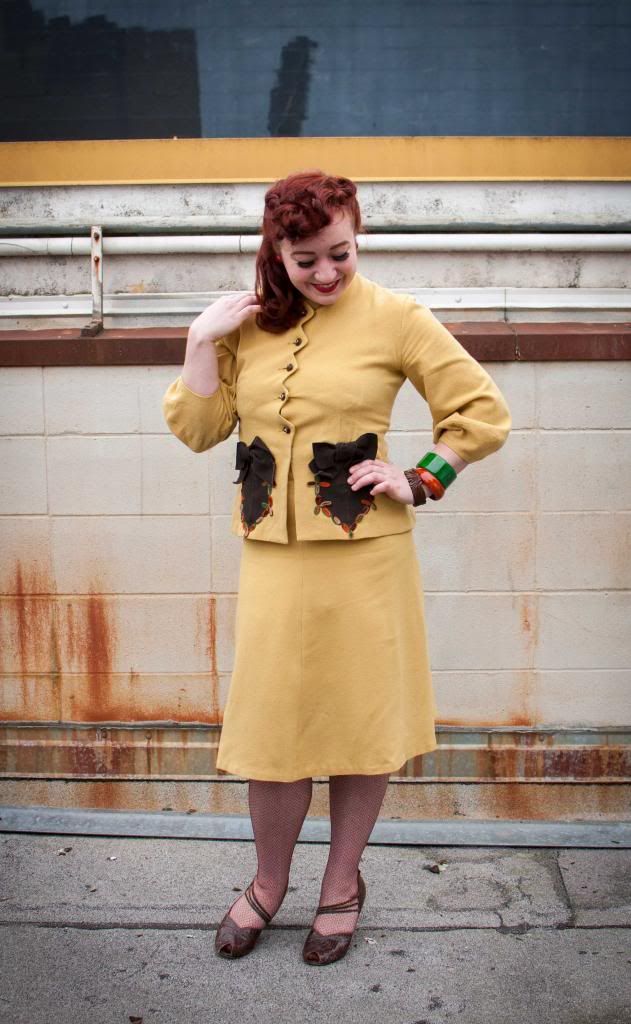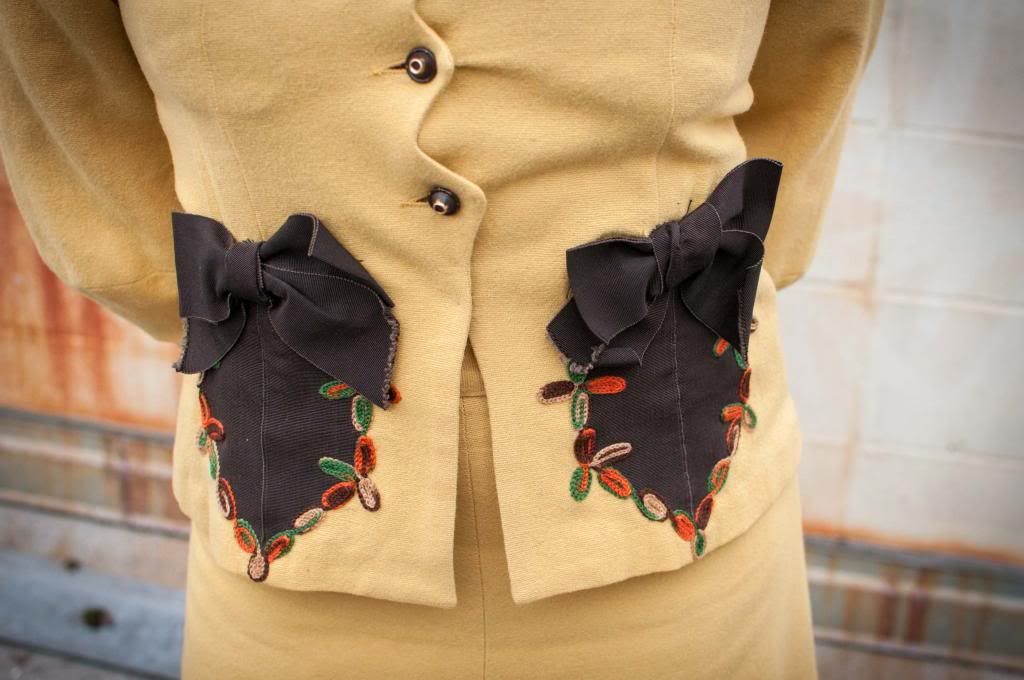 Stockings may be the only thing in my closet I never have 40s versions of. War rationing, fragility, shoddy quality... they more or less have all already been ruined. But! A dear friend recently pointed out a cheap eBay listing with 7 pairs of these WWII fishnets, and I snapped em up in an instant. To avoid the whole ration problem, these were made of cotton, with a rayon cuban heel & foot. I ended up with two patterns - Victory Lace, and Queen Anne's Lace. Ridiculously adorable names as far as I'm concerned. Bonus, they look great paired with cobra scales.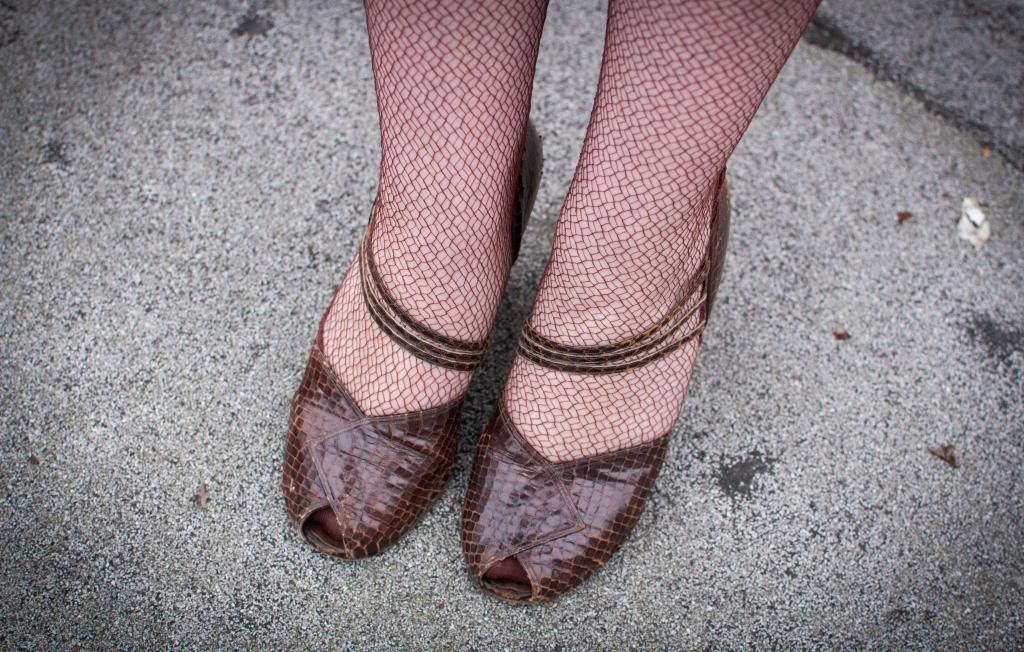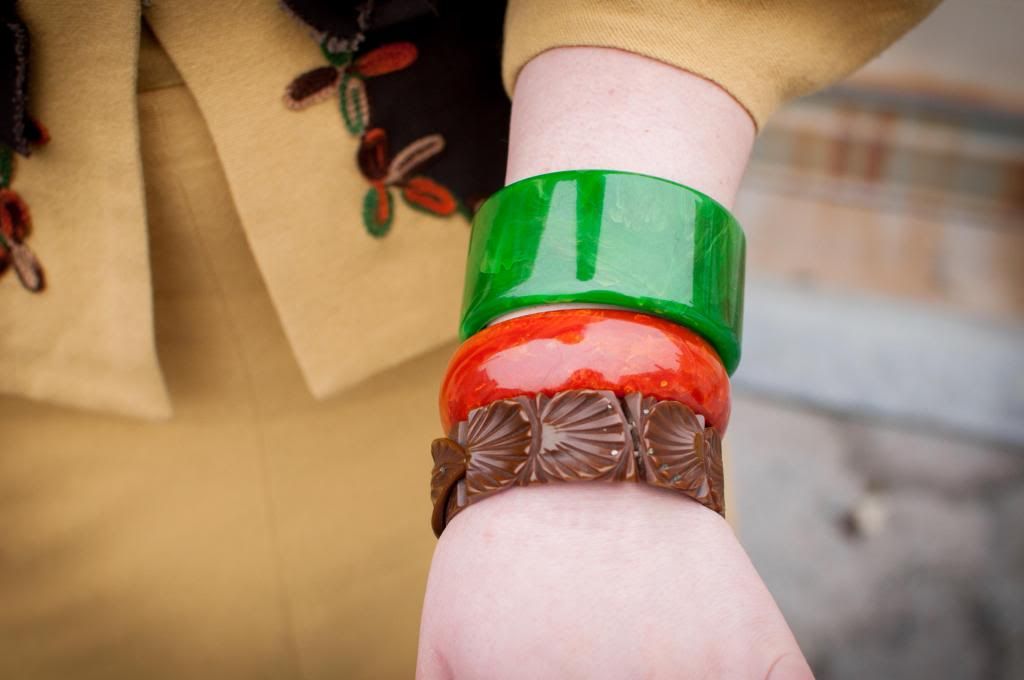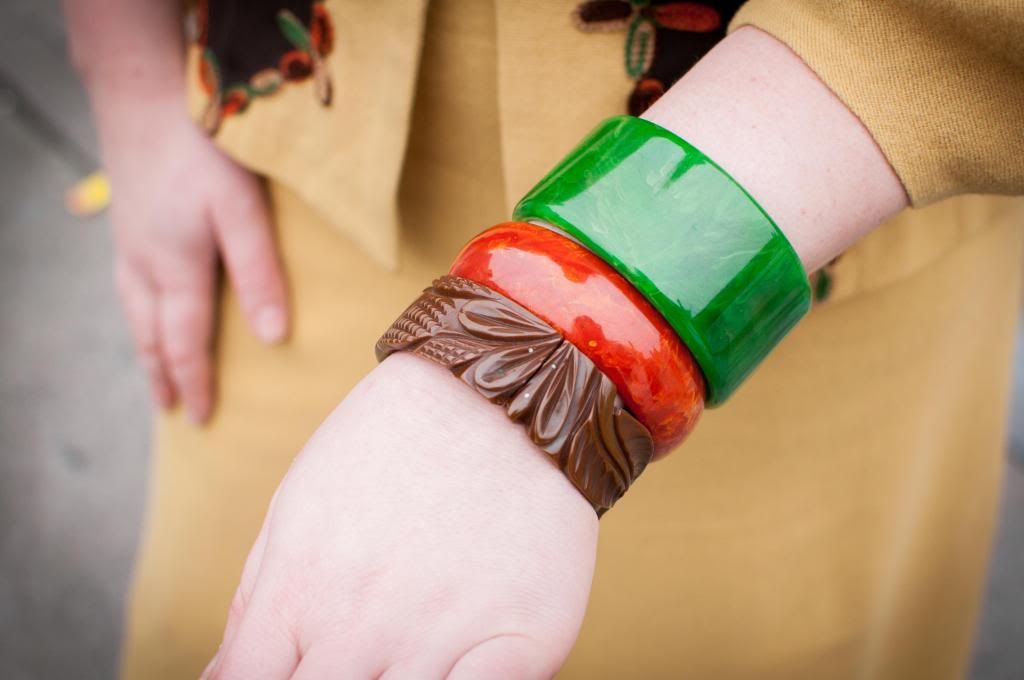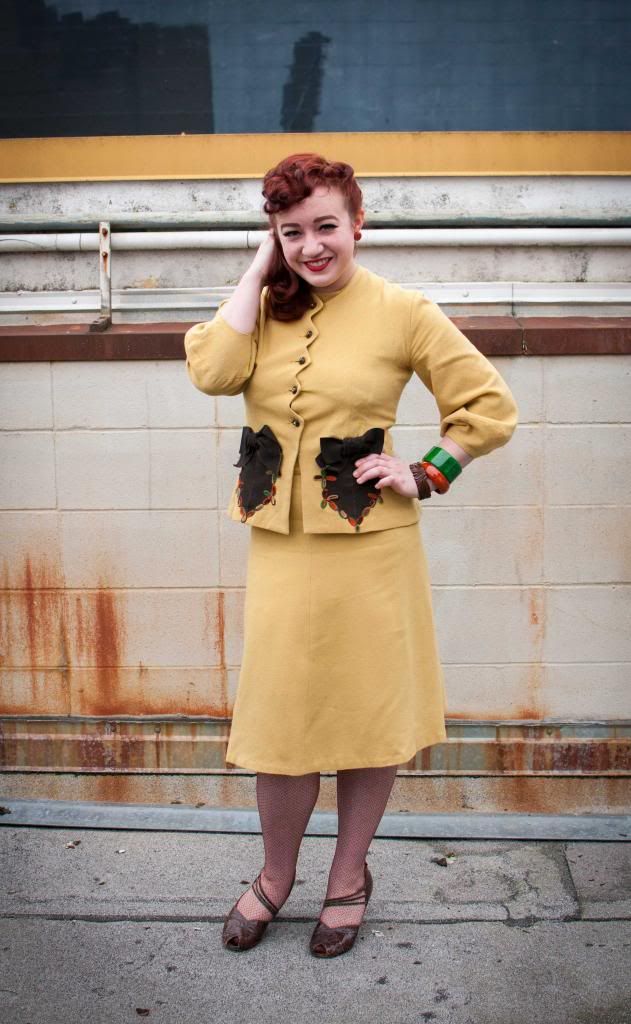 I hope you are all doing fabulous! I'm headed down to Portland in the morning to visit some friends & attend a vintage PJ party.... I will certainly take photos!
xox
Sara
I'm being too lazy to write outfit details, it's all 40s, blah blah blah... Aaaand this is officially the laziest blog post I've ever written. *curtsies*
All photos courtesy of Jaynie Healy