Happy Easter, lovelies! It's humorous for me to write an Easter post, as I'm a non-religious heathen, and will be working tomorrow. (Ha.... It's 4/20, and I'm working a burlesque show called Bongs & Thongs. Welcome to my life.)
But. This hat is totally an Easter hat. So I guess I'm doing an Easter post.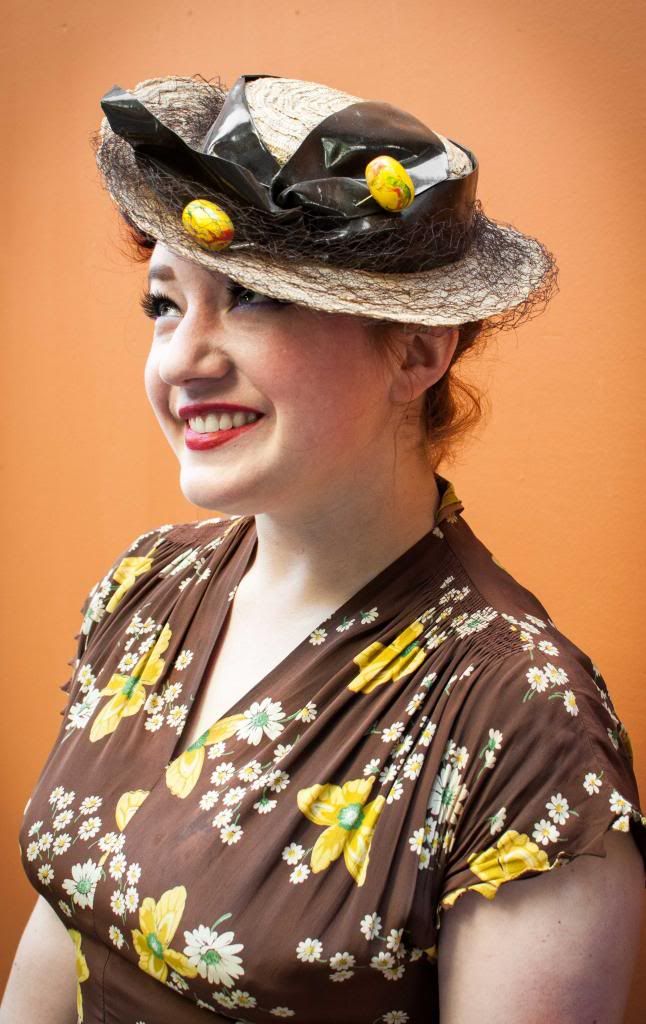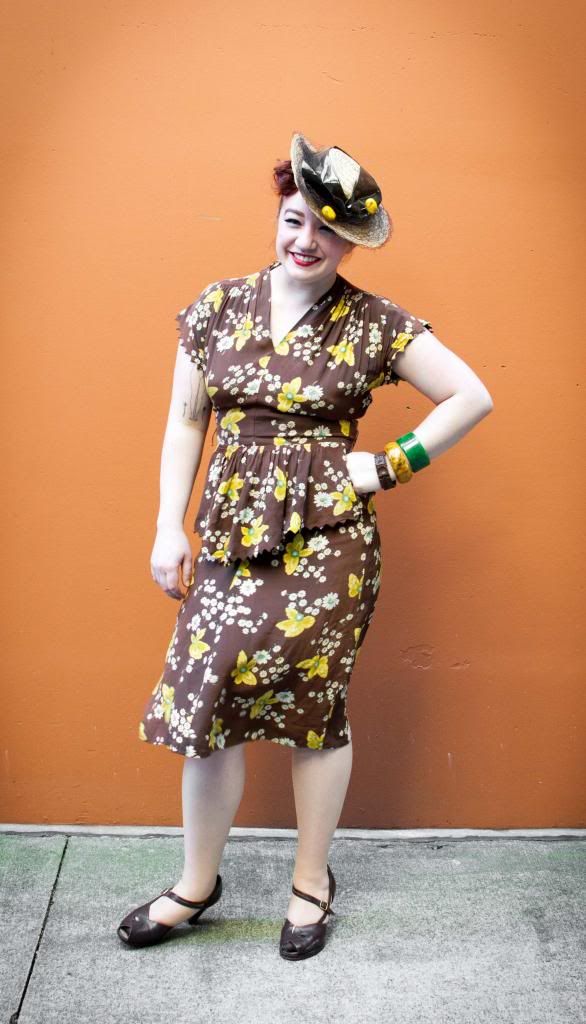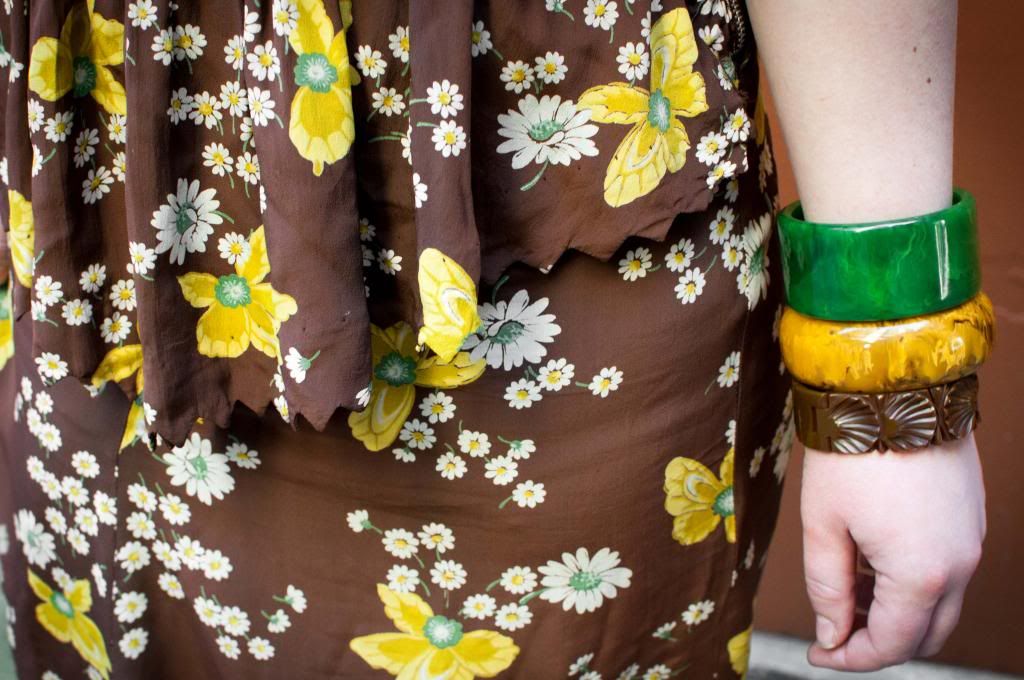 Are they butterflies, or flowers? Some kind of mutant, I daresay.
Completely smitten with the zig zag edges on peplum & sleeves.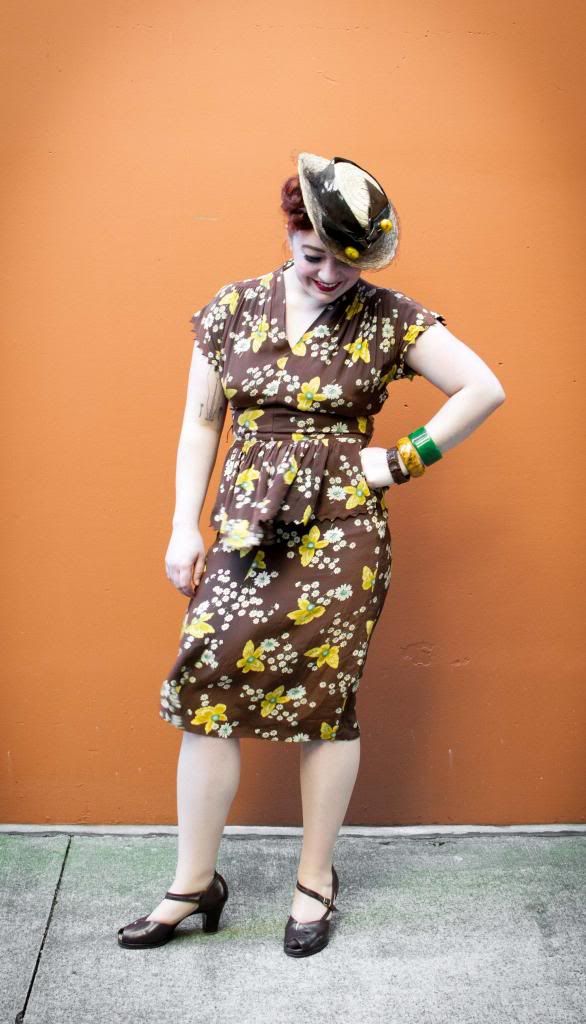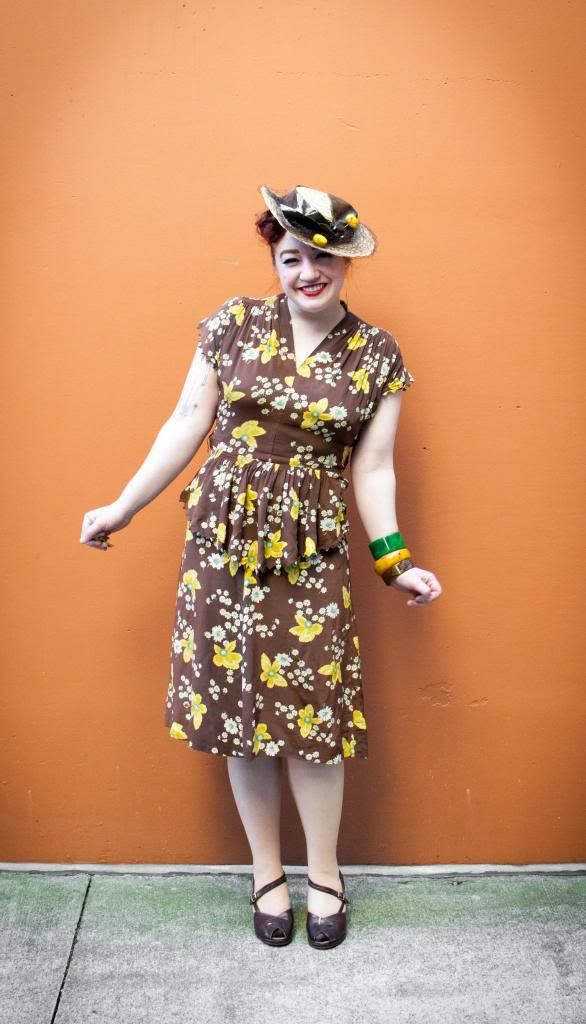 Throwing this in here, for I love The Associates, and it's appropriate;)
Hope ya'll are doing swell!
xox
Sara
1940s dress: Red Light
1940s shoes: Lucky Vintage
1930s-40s hat & bakelite: antique stores

All photos courtesy of Jaynie Healy