I think sometimes I subconsciously avoid posting my favorite clothes on here. Some kind of vague worry "pictures won't do it justice" and "not wanting to waste it." I guess?
In any case, this is one of those dresses.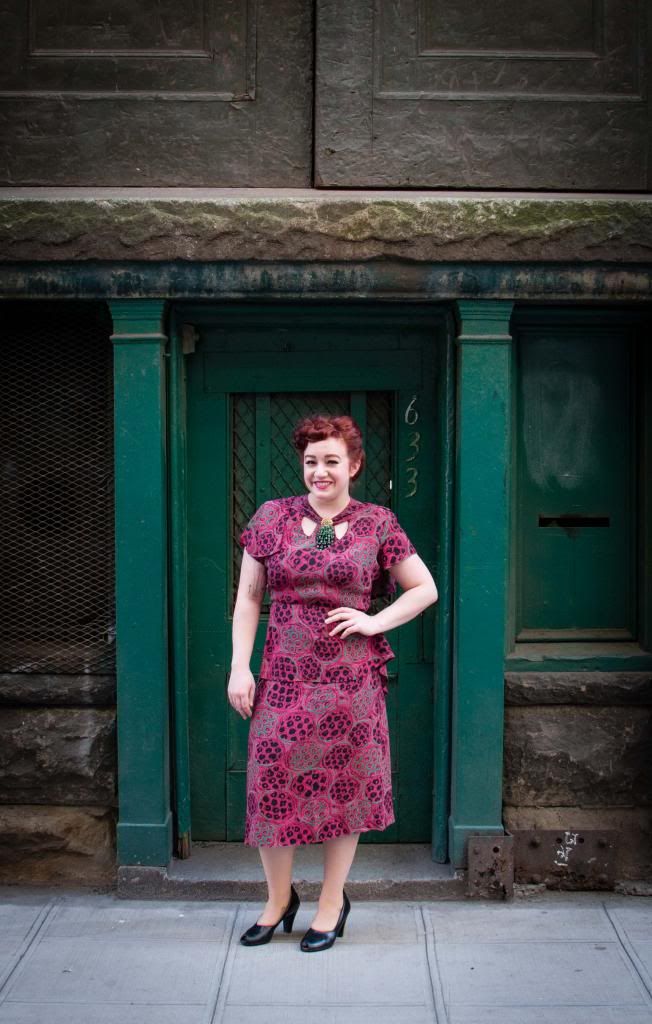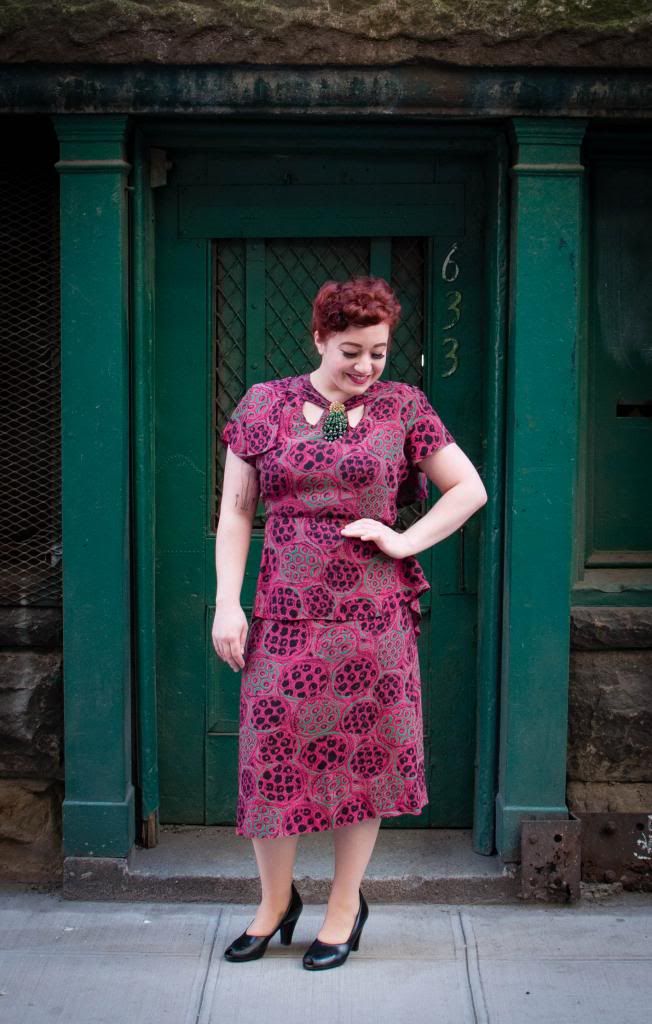 Of course this dress would be one of my favorites. Cutouts? Check. Crazy print? Check.
But the back is the kicker - trailing peplum & sashes at the shoulders... Check & check.
Mmm, unsigned Miriam Haskell.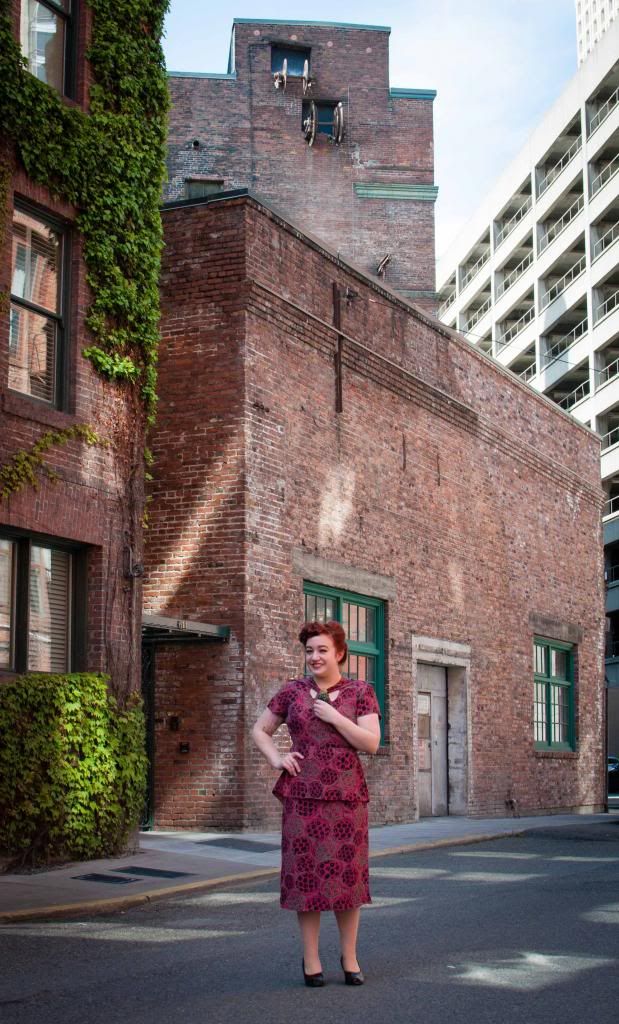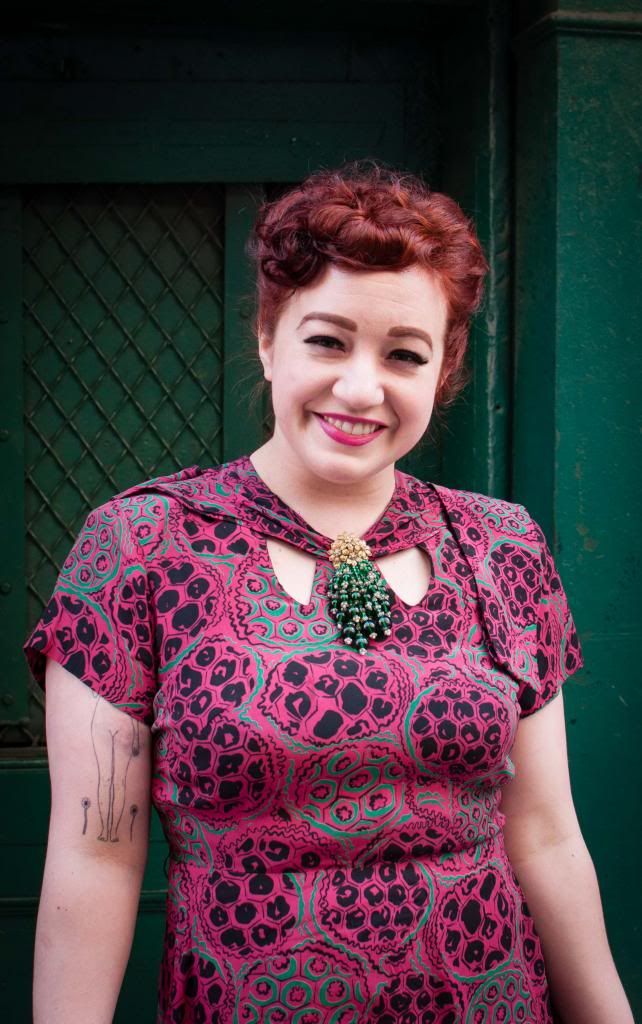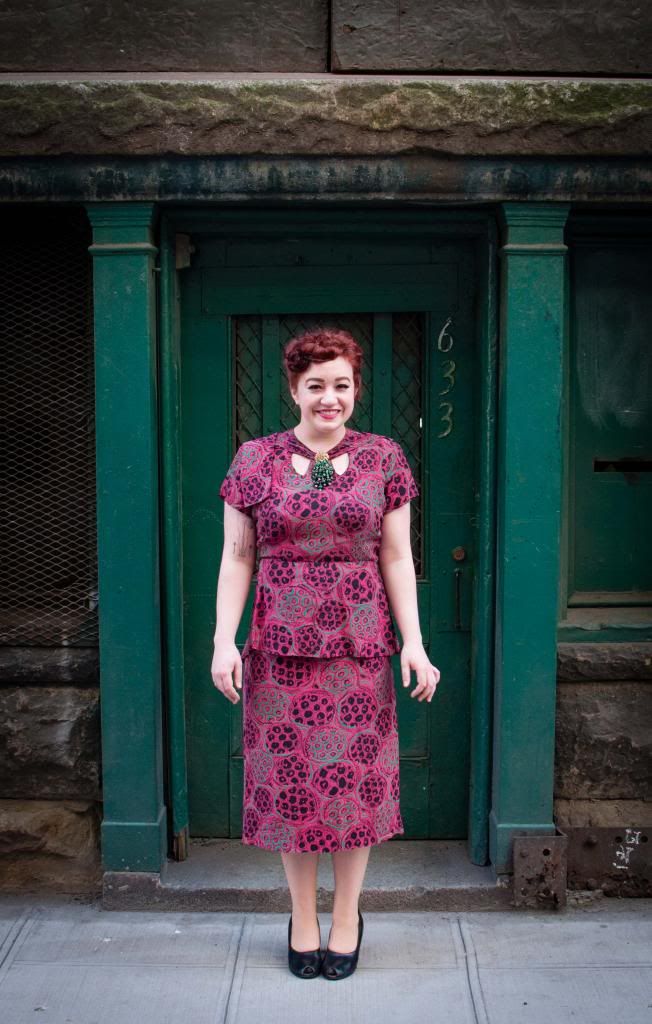 Ha, I still don't think pictures do it justice (even though Jaynie takes beautiful pictures!)
xox
Sara
Ca. 1940 Haskell dress clip: Red Light
All photos courtesy of Jaynie Healy