Here's a shocker: jeans. I've been wearing the hell out of some pants lately.
Chartreuse rayon gab, perfect pockets. They only attached at the top, so they are pouches.
Bakelite & leather buttons, chain stitch embroidery. Yummm.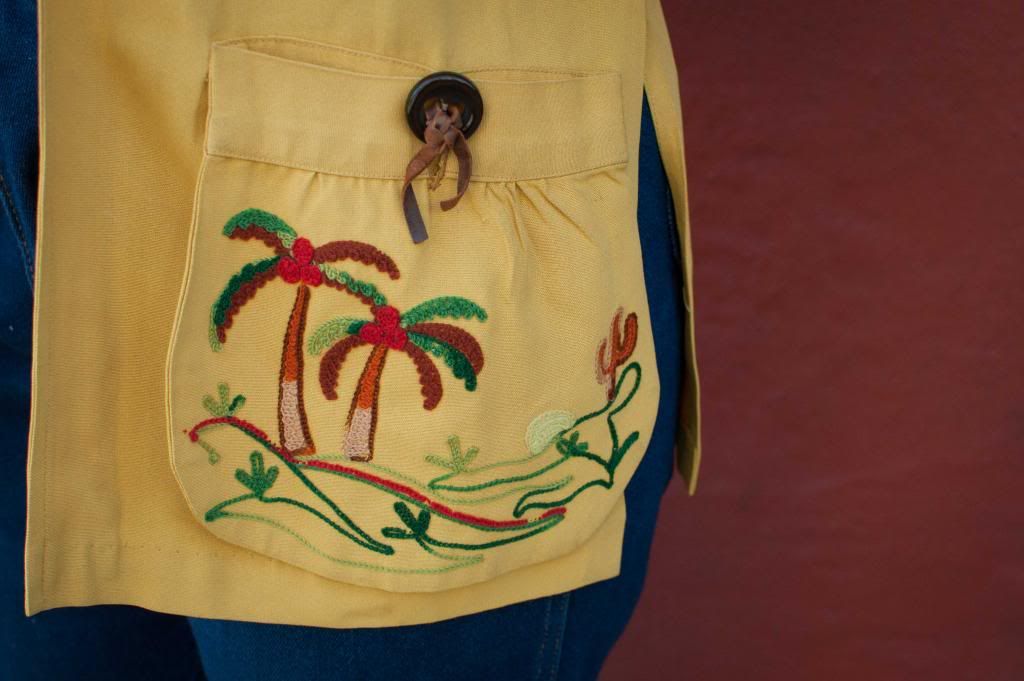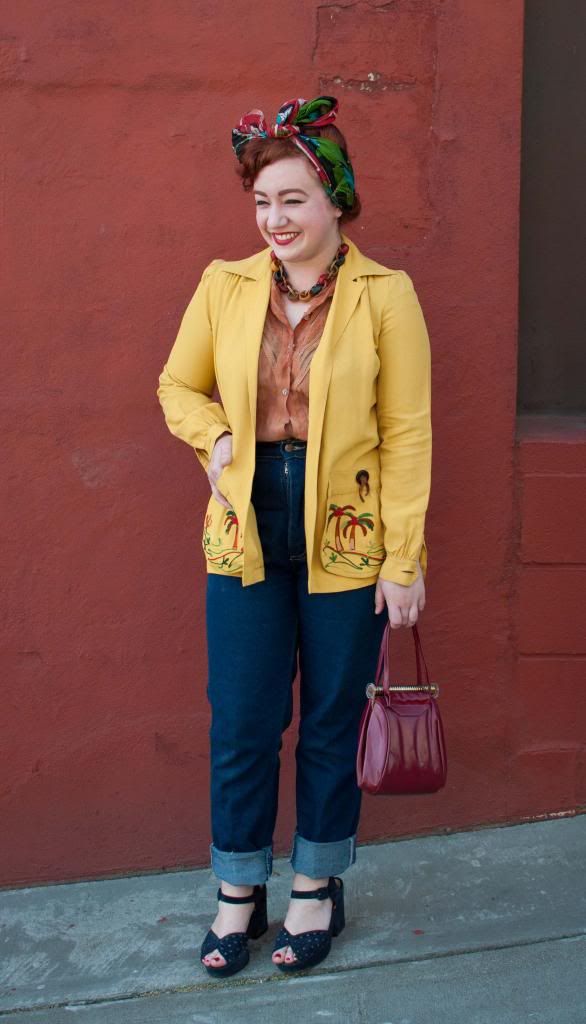 As Jaynie & I were taking these pictures, some red-faced middle aged man, who was in a car with his teenage son, hollered "hey, smile!" at us. You know, the usual catchphrase of creeps & morons on the go. But then he got stuck at the stoplight, and had to sit there uncomfortably, as we stared at him. I can only assume what faces we were making. He muttered something like "Well come on... I mean I was just... saying..." to his son. We burst into laughter once he drove away, and I basically giggled my way through these pictures.
Hope ya'll are doing swell.
xox
Sara
40s (WWII era) wood necklace: flea market
40s souvenir jacket & 50s purse: Red Light
Platforms: Audley, from Edie's Shoes
All photos courtesy of Jaynie Healy